How are standards changing physical security?
19 Jun 2019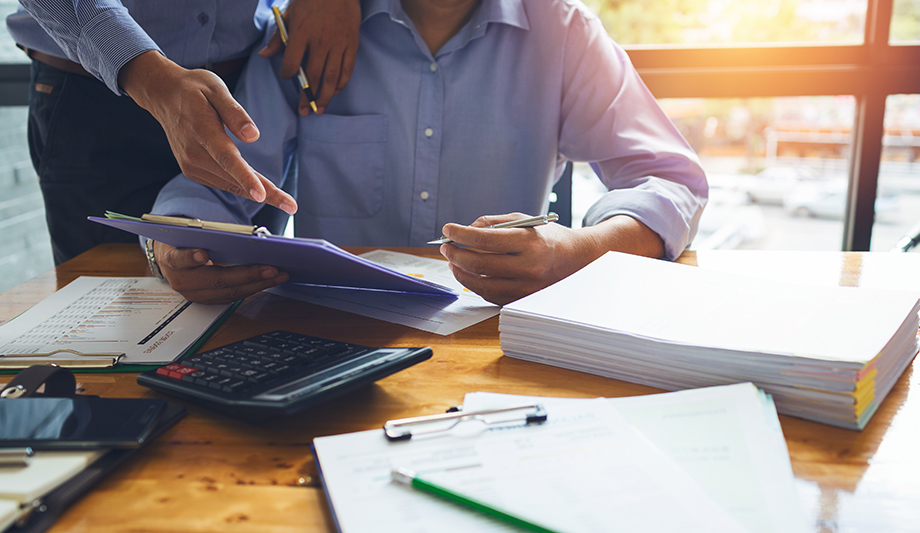 Editor Introduction
The definition of a standard is "an authoritative principle or rule that usually implies a model or pattern for guidance, by comparison with which the quantity, excellence, correctness, etc., of other things may be determined." In technology markets, such as physical security, standards are agreed-upon language, specifications or processes that are used across the board by multiple stakeholders to enable easier interconnectivity and smoother operation of systems. We asked this week's Expert Panel Roundtable: How are standards shaping change in the physical security market?
---
Standards are contributing greatly to the growth of the physical security market. With adoptable standards in place, developers and integrators can focus on creating the best solutions for their customers. Standards, such as those offered by ONVIF, foster innovation by providing a common language between different manufacturers' products, in turn allowing security professionals to focus more on cutting edge, best-of-breed solutions. Without standards, the industry would face a 'build once and maintain forever' business model, but standards set the foundation that can be built upon long-term. By embracing interoperability, users can commit to systems with the peace of mind that they are scalable, cost-effective, and easy to maintain.
The classic example of an industry standard that is transforming the physical security market is ONVIF. As a global open industry forum, it provides a truly worldwide standard interface for physical IP-based security products and has proven to be particularly beneficial in video surveillance and access control. With ever-more-complicated systems being developed, customers would have far less choice and flexibility without ONVIF in place to bring often disparate systems and components together. Undoubtedly IP integration has transformed the industry, but without readily available and agreed standards in place, it would be almost impossible for providers to integrate their products together without having to make separate agreements individually without each other. ONVIF brings security providers and products together, reducing compatibility issues, reducing development costs and providing better suited products, which benefit end users, installers and providers alike.
For companies that have developed a more specialised product, like 360-degree and wide-angle video cameras, interoperability is critical. Therefore, standards, such as those put forth by ONVIF are a fundamental part of product development by making it possible for specialised products to be a part of any solution. But beyond simply implementing these standards, the physical security market stands to benefit from continuous standards updates that address new technology developments within video management and analytics in an effort to stay up-to-date with the latest advancements and continue growing the number of potential integrations that specialised manufacturers require for their products. Standards as a whole are integral to smaller, niche market manufacturers as they continue to develop technology that is suitable for a wide array of users across vertical markets.
If your new system leverages the Security Industry Association's (SIA) Open Supervised Device Protocol (OSDP), it also will interface easily with control panels or other security management systems, fostering interoperability among devices. OSDP takes solutions beyond the limitations of Wiegand and lets equipment such as card and biometric readers from one company interface easily with control panels and equipment from another manufacturer. OSDP helps ensure that numerous manufacturers' products work with each other. Interoperability can be achieved regardless of system architecture. From a cybersecurity standpoint, the standard leverages features such as bi-directional communication and read/write capabilities to benefit smart credentials by increasing communication speed and bandwidth. The specification secures smart cards by constantly monitoring wiring to protect against attack threats and serves as a solution for high-end encryption (required in federal applications). The specification for handling LEDs, text, buzzers and other feedback mechanisms provides a user-centric access control environment.
In the age of artificial intelligence and deep learning technologies, security systems can aggregate, structure, and analyse unprecedented amounts of personally identifiable data. With this power comes powerful legislation — as the most significant data privacy legislation in decades, the General Data Protection Regulation made its debut just last year. Now, regulations on gathering, processing, distributing, and storing personal data hold security companies highly liable, subjecting many to fines for data breaches. The increased accountability has sparked a rise in adoption of technologies with cyber-hardening features, such as self-encrypting drives, which can save consumers thousands of dollars in crisis communications and reputation damages if a breach occurs, since companies don't have to publicly report a breach if data is encrypted. As legislation continues to evolve, there will be greater adoption of solutions with heightened data protection protocols.
Physical security providers have always been impacted by different regulations and code requirements in order to maintain compliance for their customers. Historically, only updates to standards that directly affected physical security implementations needed to be monitored. Today, that is changing as the lines between physical and cyber security are crossing. More physical technologies, such as access control, video surveillance and intrusion solutions, are also being designed to reduce cyber risk. This has added another layer of consideration when adhering to standards as both physical and cyber requirements must be met. In order to remain competitive in the security industry and meet evolving customer needs, it is becoming crucial for physical security providers to also understand cyber environments and their vulnerabilities.
---
Editor Summary
Developing standards can be a challenge, but once implemented, they can provide easier integration and even promote faster innovation. ONVIF and OSDP are two successful standards that have shaped development in the physical security industry, as our Expert Panellists point out. There will likely be more standards on the horizon in reaction to the industry's continuing development, and standards will set the stage for an even richer (and more interoperable) future.
Seagate Technology products
Seagate Technology news
What security markets are likely to embrace AI?
Artificial intelligence is on the verge of changing the face of multiple industries – from healthcare to entertainment to finance, from data security to manufacturing to the cars we drive (or that will drive themselves!) In the physical security market, AI has garnered a lot of attention as a buzzword and as a harbinger of things to come. We asked this week's Expert Panel Roundtable: What security markets are most likely to embrace artificial intelligence (AI)?
How do software improvements drive physical security?
In the digital age, software is a component of almost all systems, including those that drive the physical security market. A trend toward hardware commoditisation is making the role of software even more central to providing value to security solutions. Software developments make more things possible and drive innovation in the market. We asked this week's Expert Panel Roundtable: How do software improvements drive physical security?
What are the security and surveillance challenges of the casino market?
When it comes to security and to ensuring the integrity of gaming operations, today's casino market is risk-averse. Regulations direct the required surveillance of table games and slot machines, while modern casinos are often sprawling complexes that have a variety of other risks to be addressed, too. We asked this week's Expert Panel Roundtable: What are the challenges of the casino market relating to security and surveillance technology?
Seagate Technology case studies
Seagate SkyHawk partners with Rasilient Systems to protect against frame drop
Frame drop is one of the key problems in IP surveillance systems. The consequence of dropped frames is recording gaps, which translate into lost images that can consequently mean loss of valuable business intelligence or severe financial damages. Integration of Seagate Skyhawk To solve this problem, Rasilient Systems, a Silicon Valley-based manufacturer of purpose-built surveillance recording servers and storage systems partners with Seagate to include Skyhawk drives in all their systems. &ldq...
Seagate® SkyHawk™ takes storage to new heights with British Airways i360
British Airways i360 is a 162-metre (531 ft.) tall observation tower on the seafront of Brighton on the UK's south coast, which opened in August 2016 on the site of the historic West Pier. Conceived and designed by Marks Barfield Architects, the creators of the London Eye, British Airways i360 is the world's first vertical cable car and the world's tallest moving observation tower. Just as the original pier welcomed Victorian society to 'walk on water', British Air...
Seagate Technology videos

Contacts
Seagate Technology Sales Offices

United Kingdom
+44 (0) 800 2793 688

France
+33 1 41 86 10 00

Germany
+49 89 1430 5000




Save
Save