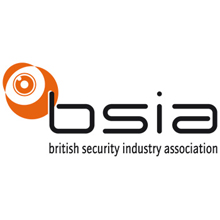 BSIA members were recognised across sixteen categories during the judging process and won eight awards
The Security Excellence Awards, held on Wednesday 17th October, proved to be a successful night for British Security Industry Association (BSIA) members, with victories in eight out of sixteen categories.
The evening was organised by UBM Live Security Portfolio and Info4Security, and took place at the renowned Hilton Hotel on Park Lane with comedian Simon Evans as host. The awards aim to acknowledge and celebrate the security industry's best practitioners and projects that have achieved the uppermost standards and accomplishments.
Award entries were shortlisted earlier this year and then judged by a panel of independent industry experts based on a set of scrupulous criteria individual to each of the eighteen categories.
The achievements of BSIA members were recognised across sixteen categories during the judging process, and eight received awards.
Magenta Security Services were winners of the 'Environmental Initiative of the Year Award' for their 'Green Legacy' scheme. Showsec were announced as 'Event Security Team of the Year' for their 'Diamond Jubilee Event Security Team' and G4S Cash Solutions walked away with the 'IT Initiative of the Year' award, acknowledging their move to total online recruitment.
Kings Security Systems won the award for 'Large Security Installer of the Year' and MITIE Total Security Management were named as the 'Security Guarding Company of the Year'.
For the 'Security Innovation of the Year' - sponsored by the BSIA - Pyronix were winners with their two way wireless system, and Pilgrims Group were awarded for their SAFE training with the 'Security Training Initiative of the Year'. Newbound Guardians and member company CIS Security received the 'Security Partnering Initiative of the Year'.
Corps Security also received the 'Inspiration in HR' award. Acknowledging the outstanding work of human resources individuals or organisations, this award is in its sixth year of running and is supported by SSR Personnel.
"The BSIA would like to congratulate all of those members whose dedication to providing the best standard of product and service delivery was recognised at last night's awards." Commented James Kelly, Chief Executive of the BSIA, who attended the event alongside several BSIA staff. "The commitment of our members to driving the industry forward through standards development and technical innovation is second to none, and I am very pleased to see many of them achieve official recognition for their achievements."
Download PDF version