Nedap Security Management

Security solutions from Nedap
AEOS: The world's smartest security solution
AEOS is the first software-based security management platform. As the demands for security systems become more complex, they need to become easier to adjust. AEOS uses generic controllers. Via Nedap's software, AEOS controllers can accommodate functionality for access control, intrusion detection, video management and locker management. So there is only one truly integrated, flexible platform instead of drivers linking separate servers and systems. This makes AEOS extremely flexible, future-proof and easier to use than any other security solution. Any type or brand of hardware can be used – whether it's existing security equipment or new additions. And, with a choice of more than 150 functionalities, each determined by software components, setting up and adjusting a system to suit each building, location and situation becomes quick.
Access Control: Take control centrally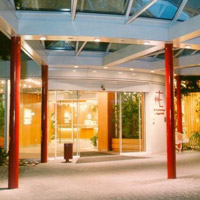 With AEOS, authorisations are allocated to people not cards – making it the easiest of access control systems to manage. You configure everyone's profile centrally and their cards update automatically. Authorisations can be set as per one's wish for everyone, from employees to visitors, suppliers, contractors and even vehicles. Pre-defined factors such as department, function, shift or country can be used. And one can easily set up individual authorisations for the short or long-term. This will save days in administration time and there'll be far fewer mistakes. If needs change, one can easily adapt AEOS access control system. Everything's managed via the software, including adding extra functionality – whether to start controlling access to printers or lifts or set up professional visitor management. There's a wide range of functionalities and it's always kept up-to-date and new AEOS software is introduced regularly. One can quickly update or reconfigure their platform with a few clicks of a mouse, and easily add more functionalities such as intrusion detection, video management and locker management.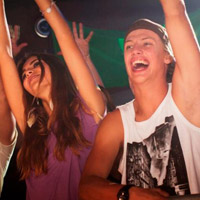 Intrusion Dectection: Easy to manage, however large your premises
Unlike most detection platforms, AEOS intrusion system allows addition of unlimited number of users, zones and areas to a security infrastructure. No matter how large the organisation is, it can be divided into many detection zones to keep monitoring manageable and effective. If needs change and there arise a need to add more zones or alter set-up, then that could be done easily and quickly. With an AEOS intruder detection system one can easily add video management and access control onto the same platform. So one gets a full overview of any incident and can react faster and more accurately. If an alarm occurs, one can instantly see who was in the area and who gained access nearby. This synchronisation of functionality reduces the number of false alarms too; while an employee's activating an AEOS intrusion system, the access control functionality locks all doors so no one can trigger the alarm accidentally.
Video Management: Faster reactions from a detailed view
AEOS video management system gives access to live and recorded footage via any web browser. Combine it with Nedap's intrusion detection and access control functionality and one can instantly see recordings from when an incident occurred, plus real-time footage and details of who's entered and left the area. This in turn helps in making fast, accurate decisions about what action to take. AEOS is based on open standards and complies with ONVIF specifications, so one can use their existing cameras and storage media and don't need separate drivers for each piece of equipment. A multi-functional video management system, it enables to perform other activities beyond IP video surveillance. The guard tour component, for example, allows to set access rules for guards checking alarm detectors, improving their safety and security. One can also combine video with intercom and access control to increase entrance security.
Locker Management: One card gives access to everything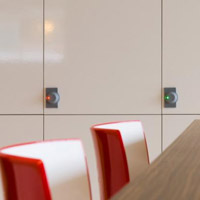 AEOS locker management enables personnel to use just one card to lock and open all kinds of compartments, such as lockers, cabinets, laptop cases and postboxes, whether they're mechanical or battery operated. One can also give a set group of people access to a specific locker or cabinet, for example one containing HR or financial records. Instead of having a key per compartment, one can simply set what each person has access to via simple web-based software. These authorisations are then immediately available on their card. Administration time is reduced dramatically with no keys to issue or replace. And if the owner uses AEOS access control too, the same card can give their personnel access to everything – from entrance doors to filing cabinets. Nedap's electronic locker system saves space and money by having up to 50% fewer lockers. Rather than having a permanent locker per person, one can allocate lockers dynamically, limit access to certain times and give only certain people permanent or extended access to specific lockers. By monitoring usage, one can quickly make changes to authorisations to manage storage space effectively. And, knowing who opened which compartment when, and having a tamper sensor and alarm on each compartment, significantly improves security levels over standard locker systems.
Nedap Security Management products
Nedap Security Management news
Nedap Security Management case studies
Nedap Security Management videos
Nedap Security Management white papers
Nedap Security Management virtual events

Contacts
Nedap Security Management
Parallelweg2
7141 DC Groenlo



+31 (0) 5 44 47 16 66
Nedap Great Britain Ltd
1310 Waterside
Reading, Berkshire
RG7 4SA
United Kingdom



+44 (0)11 89 16 68 20