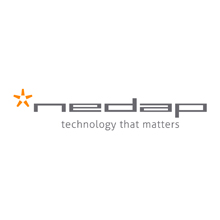 The alliance between Traka and Nedap

offers significant advantages to end users
Traka, a leading developer of intelligent key and asset management solutions has announced its formal partnership with access software developer, Nedap.
Successfully integrating Nedap's AEOS access control system with Traka's secure asset management solutions over many years has led to the official partnership.
The software integration allows security staff to easily grant access to keys and assets secured in Traka key cabinets and intelligent locker systems through standard AEOS cardholder credentials. Traka's customisable events and alarms (e.g. item taken, item returned or item overdue) are posted to the AEOS alarm monitoring application, which provides limitless alert, notification and reporting possibilities.
The alliance between Traka and Nedap, the market leading integrated access and video software developer, offers significant advantages to end users that are looking to control access and audit facility keys, fleet vehicles and high-value assets such as tablets and radios. It also provides a centralised administration function from a familiar AEOS user environment.
The opportunity to work closer with Nedap customers allows Traka to continue and accelerate its growth. Stephanie Hensler, International Channel Manager for Traka, said, "Making Traka's industry-leading products available to NEDAP's channels and value-added resellers (VARs) have been an important priority for Traka in achieving its growth plans."
Jeroen van Dormolen, Business Development Manager of Nedap Security Management, said, "As AEOS is an open platform our technology partners can easily connect their systems with ours. One of our key values is to offer a complete solution, and with the integration of Traka we can fulfil this promise for key cabinets as well."
Thousands of companies are already using NEDAP AEOS systems for access control and security. Now, businesses can meet its key and asset protection needs by implementing Traka's advanced key management and locker systems to provide a total solution for security and facilities management.
Download PDF version
Download PDF version