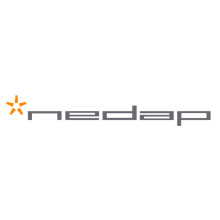 AEOS allows users to design
customised responses to scenarios

Nedap
now offers integration of the NOTIFIER fire alarm system within its security management platform
AEOS
. AEOS offers integration of the NOTIFIER fire alarm system within it's easy to use webbased user-interface. All statuses of Fire Control Panels are shown in AEOS so all security functionality can be handled from one web based application.
The integration is beneficial because;
It enables users to react faster


In case of a fire alarm, the location of it will be automatically shown in the AEOS Graphical Alarm Handler. The relevant camera will immediately pop-up so users can see real-time footage and details of who has entered and left the specific area. This enables users to make fast, accurate decisions about what action to take.
It allows for automatic responses to events


AEOS allows users to design customised responses to scenarios enabling them to plan carefully for incidents before they happen. So in a panic situation the user can activate the appropriate, pre-defined settings with just one button, maintaining the safety policy in case of fire.
About Nedap's security management platform AEOS
AEOS is the first software-based security management platform. Nedap recognised that, as the demands for security systems become more complex, they need to become easier to adjust. AEOS, which Nedap developed in-house, uses generic controllers. Via our software, AEOS controllers can accommodate functionality for e.g. access control, intrusion detection and video management. So you have one truly integrated, flexible platform instead of drivers linking separate servers and systems. AEOS software uses open standards, resulting in compatibility with almost any IT-infrastructure. This enables you to make links with other IT systems, such as NOTIFIER.
About Honeywell's fire alarm system NOTIFIER
NOTIFIER's line of fire alarm control panels features advanced smoke sensing technology to speed response times and reduce nuisance alarms. For over 50 years, NOTIFIER has been in a leadership position in the fire alarm industry.
Today, NOTIFIER are the largest manufacturer of engineered fire alarm systems with over 400 Engineered Systems Distributors worldwide. NOTIFIER manufactures products to meet virtually every international approval, including UL, FM, EN54, LPC and Lloyd's where applicable.
Download PDF version
Download PDF version