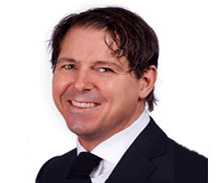 Dr. Magnus Ekerot, Chief Sales Officer, Mobotix who explained why Mobotix is still the leader in digital CCTV systems
MOBOTIX AG, a leading manufacturer of digital high-resolution, network-based video security systems has successfully completed its 4th UK partner conference by honouring its high achieving partners and flagship projects. The three day event, held recently at the Radisson Edwardian Heathrow Hotel, was opened by the new MOBOTIX Chief Sales Officer, Dr. Magnus Ekerot, who highlighted the advances the channel has made in delivering the innovative distributed technology that has helped MOBOTIX remain the leading provider of Digital CCTV systems in the UK.

MOBOTIX also unveiled its new London Offices which includes demonstration facilities available for partners to use as a meeting and demonstration room to aid in the promotion of MOBOTIX to end users customers. MOBOTIX also chose the event to showcase new products such as the T24 IP Door Entry System as well as new features currently under development including an Integrated Analytics engine. The MOBOTIX gala dinner also provided an opportunity to recognise outstanding achievements with partners including SeSys Ltd, Index Security Systems Ltd and NCPI Solutions all picking up awards.

Case studies presented by partners including innovative solutions that have helped organisations secure retail premises with hemispheric technology that uses fewer cameras than a centralised system. Other case studies included a major water company that is using MOBOTIX technology to ensure accurate testing procedures and a project that has helped a firm, reduce energy consumption via innovative night vision systems.

"MOBOTIX is a 100% channel focussed company," comments Mike Lewis, UK Business Development Director, "Unlike many of our rivals, even the largest projects that we might have a hand at winning are delivered by our channel. Events like our NPC are part of our commitment and gratitude to our partners for helping us to meet the needs of the market."
Download PDF version
Download PDF version