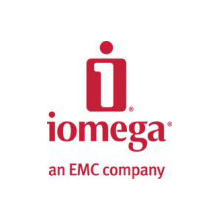 NAS drives from Iomega comes complete with built-in support for network cameras
Iomega, an EMC company and a leading innovator in data storage solutions for small and medium businesses, will be exhibiting its new and powerful security surveillance systems at IFSEC 2012 at the NEC, Birmingham 14th to 17th May, Hall 4, Stand C95.
Based on enterprise-class EMC storage technology, the new suite of server class and standard class NAS drives from Iomega comes complete with built-in support for network cameras by Axis, Mobotix, Bosch, Panasonic and many other IP camera vendors. IP security cameras can capture and store video directly to an Iomega StorCenter NAS unit without the need of a dedicated PC, allowing users fast playback of video surveillance footage and live-view camera support.
Users can set up their stored video files to delete after a schedule date or file size limit. The NAS units also include the embedded Axis Video Hosting Service (AVHS) for local to hosted cloud-based management of video cameras and storage of surveillance content. Users also have the option to utilise the downloadable MindTree SecureMind video service management software. (One camera license with MindTree SecureMind is included free of charge; additional licenses are available for purchase.)
The MindTree SecureMind Surveillance Manager software is ideal for small to mid-level camera count installations and is now available to the Iomega worldwide network of distributors and resellers. Iomega's channel partners can purchase MindTree SecureMind video management software directly from Iomega along with Iomega's broad line of StorCenter network storage products to create a complete solution for the recording, management and access of surveillance video information. The combined Iomega+MindTree solution is targeted to standalone surveillance applications from SOHO small camera count installations to up to 48 cameras (channels) in small to medium business (SMB) and distributed enterprise environments.
Video surveillance of a location's interior and/or exterior premises is an absolute business requirement for many organisations today, be it a single stand alone business or a distributed enterprise with multiple locations. In contrast to the limitations of the standard DVR approach to video surveillance, the Iomega StorCenter NAS units bring the economic advantages of always-on and accessible network storage for small camera count installations.
Download PDF version
Download PDF version