Mercury Security, part of HID Global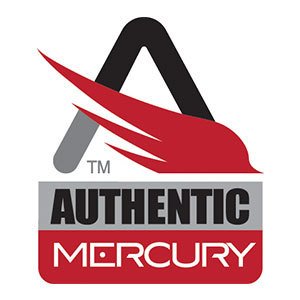 2355 Mira Mar Avenue, Long Beach, California, Long Beach, United States of America (USA)
+1 (562) 986-9105
Mercury Security, part of HID Global Overview:
Mercury Security, part of HID Global, is the global leader in the supply of OEM access control technologies. Since its start in 1992, Mercury Security has focused on a distinct manufacturing niche: innovative OEM technology for the increasingly demanding world of facility security and access control. Authentic Mercury controllers and embedded solutions consistently provide our partners the most reliable and scalable open platforms.
With more than four million panels installed around the world, Mercury has become the controller platform supplier of choice for true open architecture-based deployments.
Products
LP Intelligent Controllers
MR SIO Series 3
M5 Bridge Controllers
MS Bridge Controllers
MI Bridge Controllers
Industries
Airports & Ports
Banking & Finance
Education
Hotels, Leisure & Entertainment
Government & Public Services
Healthcare
Remote Monitoring
Retail
Transportation
Industrial & Commercial
Mercury Security, part of HID Global news
Keep by Feenics achieves FICAM Compliance and GSA Listing as approved access control credentialing product
Feenics has announced that its Keep by Feenics cloud-hosted access control platform is now certified and approved for government and federal agency use in Personal Identity Verification (PIV) credentialing and Physical Access Control Systems (PACS). FIPS 201-2 Evaluation Testing Feenics attained its listing on the GSA Approved Products List (APL) for all versions of Keep after completing the Federal Information Processing Standard (FIPS) 201-2 Evaluation (sometimes called FICAM) Testing Program. FIPS 201 was developed to satisfy the technical requirements of HSPD-12, the Department of Homeland Security's mandated common identification standard and database for credentialing federal employees and contractors. After months-long testing, review and validation of the platform by third-party accredited testing lab CertiPath, both on-premise and cloud-hosted server applications of Keep satisfied requirements to become available for procurement by federal entities and listed on the GSA Schedule. Cloud Smart strategy "As the government targets the acceleration of cloud-hosted deployments through its Cloud Smart strategy, Feenics has effectively opened new channels of business for its value-added resellers and integrators", said Chris Smith, who leads Federal Government efforts at Feenics. This certification affirms the Keep proof of concept as a secure platform for federal government applications "Keep was validated against a rigorous, comprehensive set of functional requirements derived from government-wide specifications", said Smith, adding that more than 300 tests were conducted in an installed simulation at CertiPath facilities. 'Keep Access Control as a Service' software "This certification affirms the Keep proof of concept as a secure platform for federal government applications", Smith further stated, adding "To maintain this status, Keep Access Control as a Service (ACaaS) software will undergo ongoing evaluation of new and updated versions". "There's a cloud-first mentality across U.S. government agencies that will help reduce the carbon footprint of hardware, while improving efficiencies with real-time updates, redundancies and lower maintenance costs", said Paul Di Peso, Feenics Executive Vice President, adding "Receiving our FIPS 201 approval and attaining our APL validates the direction of access control in this vertical market." Integration with Mercury Security controller DiPeso said the government is heading rapidly in the direction of increased cloud implementation, especially as new IT modernisation initiatives emerge. He said "We believe we can be a major asset to the government's push to cloud adoption". Keep software integrates directly with the authentic Mercury Security controller Keep software integrates directly with the authentic Mercury Security controller that authenticates the PIV credential, rather than a separate communication module, further reducing the installed hardware footprint. Enterprise-enabled access control solutions "As the cloud and serverless environment proliferates in the government space, there's a move to lessen reliance of onsite hardware", said Matt Barnette, President of Mercury Security. "Having enterprise-enabled access control solutions like Feenics using HID's pivCLASS solution via Mercury's LP4502 controller brings additional applications to installers and customers alike". (Feenics is a Platinum Partner to Mercury Security, an HID company.) Feenics continues to fortify its position as an ACaaS pioneer, certified as an International Organisation for Standardisation ISO 9001:2015 Company. In addition, the company recently received a 2020 Platinum Govies Award from Security Today in the Access Control Software/Controllers category.
Belmont Village Senior Living building installs AccessNsite integrated access control system with Allegion's Schlage NDE wireless locks
It used to be that when senior Chicagoans could no longer age in place at home, or when they were ready to live in a more social environment, they had to look for options in the suburbs. Today, the majority of Chicago's high-end senior living communities are in or near Lincoln Park, a picturesque neighborhood, just one mile from downtown Chicago, with manicured gardens and an expansive lakefront green space with sweeping city views. This quaint neighborhood is also home to one of the country's oldest free zoos and a host of amazing restaurants. Belmont Village Senior Living Belmont Village offers assisted living and memory care, so that as the residents' needs change, the care can too In 2017, Harrison Street Real Estate Capital bought a building on the former Children's Memorial Hospital campus (the Nellie Black Building). Harrison Street and Belmont Village Senior Living partnered to tear down the seven-story structure and replace it with a similar brick building, also standing seven stories. Houston, TX based Belmont Village Senior Living is a developer, owner, and operator of 29 properties in seven states. As seniors make the decision to move out of their home and into a community, full continuum of care is an important factor to consider. Belmont Village offers assisted living and memory care, so that as the residents' needs change, the care can too. 24/7 on-site staff and security The mid-rise building was built to closely resemble the Nellie Black Building with a similar architectural style. Residents don't want for much in this community, as they have everything they need at their fingertips. The long list of amenities includes elegantly designed common areas for gatherings, a technology centre to help stay connected, a professionally managed fitness centre with on-site therapy services, a licensed nurse and well-trained staff on-site 24/7, award-winning memory enrichment programs, a full social activity calendar, and a full-service salon. The dining is served restaurant-style with chef-prepared meals and a concierge is on staff to schedule complimentary transportation for personal excursions or appointments. Amenities like these used to be considered over-the-top, but today's seniors are coming to expect this kind of daily living. The building has no similarities to a retirement home, but rather looks like a luxury condominium. The residents are city-savvy and happy to be near downtown Chicago. Schlage NDE wireless locks The Schlage NDE wireless locks are activated by a fob that each resident is given W.E. O'Neil Construction provided general contracting services for this project. They partnered with American Direct to provide 300 pre-hung doors, 210 bifold doors in residential units, 4 exterior stile and rail doors, 325 hollow metal doors, 90 hollow metal frames, and 215 knock down frames. Locks included Schlage NDE80 wireless intelligent locks for resident entry and common area openings and wall-mounted Mercury readers for the entire exterior area, elevator, and stairwell locks. The Schlage NDE wireless locks are activated by a fob that each resident is given. That fob is unique to the resident's apartment entry. These locks report back to the main system every 12 hours. If credentials in the system are edited in any way, when the lock checks in with the system every 12 hours, the lock is automatically updated with the most current information. The lock can also report important information, such as who may have requested access, what access was granted, and what access was denied. A benefit to these wireless locks is the minimal installation cost. Basically it is just a matter of mounting the lock with four AA batteries. The battery lifespan is about 1 year. Intelligent electronic locks Belmont Village had already purchased some intelligent locks for the back of house and the general contractor was going to use an electrical contractor for those locks. American Direct Division 8 salesperson, Eric Van Scoy reached out to AccessNsite Security Sales Representative, Heather Rolli for counsel on how to best integrate the pre-purchased locks for back of house and the additional locks American Direct was providing for the resident entries. The AccessNsite Allegion driver is integrated to the WiFi solution that allows communication" Heather Rolli said, "I took off my sales hat, so to speak, and put on my coaching hat to guide the general contractor and owner. I explained that Schlage NDE locks can communicate in a few different ways, one of which is through the lock's WiFi antenna that goes across the building's WiFi network. The AccessNsite Allegion driver is integrated to the WiFi solution that allows communication with back of house locks, the resident entry locks, and the Mercury panel common area readers. The original electrical contractor's solution could not do that integration. If they had continued with their original plan, they would have had to utilise a gateway for every 10 locks for a Bluetooth connection". AccessNsite integrated access control She stated that continuing on that path would have been very expensive. By using AccessNsite for all of the locks, it eliminated two different layers of physical equipment. With AccessNsite, all the locks communicate via the building's WiFi network and then information is exchanged as the locks check into the system. "This is part of the service we provide — engineering and consulting to provide the best solution/ service we can," says Rolli. Rolli was able to consult and guide the general contractor and owner. She further said, "American Direct and AccessNsite were asked to provide not only the Schlage NDE locks for resident entries and back of house, but also wall mounted Mercury readers and intercoms as well. The scope of the project became much larger once the general contractor learned how powerful AccessNsite software actually is. We were able to provide each aspect of the access control without the owner having to use multiple manufacturers. We provided an elegant solution that enabled huge cost savings to the owner on product and labour. I always look for the end user to have a simplified way to manage the facility". Integrated with AIPHONE security video intercom system Integrated parking for Belmont Village is underground because of lack of space in Lincoln Park. The loading dock is actually across the street with tunnel access. AccessNsite integrated access control with the facility's AIPHONE (security video intercom system) allowing employees to push a button to unlock the door via a video component. It is critical to know who is gaining access to entry points and AccessNsite will allow them to track that" The Concierge Desk, the Main Desk, and the Head Chef all have AIPHONE access that allows remote opening of garage and overhead doors. When there is a delivery at the loading dock, for example, the person making the delivery pushes the access control button and the Chef, located in the building at the other end of the tunnel access, can see who is at the dock and can grant access if desired. Advanced access control technology W.E. O'Neil's Project Manager, Brad Garlick stated, "We made great strides with access control on this project that will benefit Belmont Village in the long run. This was their first time to utilise this kind of access control technology and it will provide them with information they have never had before. In today's world, it is critical to know who is gaining access to entry points and AccessNsite will allow them to track that and so much more." Belmont Village is a perfect example of how American Direct and AccessNsite not only sell product alongside one another, but also effectively collaborate with each other, the general contractor, and the project owner in order to provide them with the single, most effective, cost efficient openings solution. Belmont Village opened in 2019 and has made great strides in building an impressive reputation for the classy age in place retirement community near downtown Chicago.
University Of Houston ensures campus security with AIPHONE IXSeries intercom system integrated with AccessNsite access control
Founded in 1927, the University of Houston (UH) is the renowned public research university in Houston and the third largest university in Texas. In 2018, UH enrolled 46,324 students per semester in 261 undergraduate and graduate academic programmes — both on campus and online. The UH System comprises four universities and six multi-institution regional campuses that offer degrees in partnership with the universities. The University of Houston is the largest and most comprehensive institution of the UH System. UH System UH has grown to service the city of Houston and beyond through their extensive educational offerings, partnerships UH has grown to service the city of Houston and beyond through their extensive educational offerings, partnerships, and contributions to the community. A recent market analysis supported a demand for UH programs in the Sugar Land and Katy communities, and the UH System responded with constructing one new building on each campus. The University's Sugar Land location serves about 2,200 students and offers a variety of classes that lead to undergraduate and graduate degrees from UH, including a Second Degree BSN program. The new College of Technology building at Sugar Land is a 100,000 sq. ft. facility with state-of-the art features. The three floors include classroom space and research labs, auditoriums, student lounge areas, faculty and staff offices, and a greenhouse area. University campus security The expansion of UH at Sugar Land will offer greater opportunities to prepare career-ready students poised for leadership in technology. The new instructional building at UH at Katy is an 80,000 sq. ft. facility and houses programs from the UH College of Nursing and the UH Cullen College of Engineering. Class enrollment at the University of Houston (UH) at Katy is more than 600 students. American Direct was chosen to provide its advanced access control solution, AccessNsite for the Sugar Land campus and American Direct's partner, Skyhawk, was chosen for the Katy UH campus. According to American Direct Vice President of Sales, Todd Neely, "American Direct was able to provide significant savings to University of Houston because, instead of considering product mix for two different buildings individually, they were able to use similar product mix on both buildings and reduce the amount of coordination time to manage both projects". AIPHONE IXSeries VoIP intercom The mix included hard wired, card-based, Mercury panels and IN-120 and IN-220 battery-powered WiFi locks. Sugar Land also uses AIPHONE IXSeries (VoIP, Voice over Internet Protocol intercoms) at the entrances to the building and on each floor near the elevators. Integrating with existing systems, like AIPHONE, is possible because of AccessNsite's multi-layer security integration. This flexibility component is a significant contribution to the complete access control solution. Proximity card readers The card readers are proximity readers where the user just taps their card on the reader American Direct and AccessNsite staff consulted with the general contractor, Tellepsen Builders Construction, to discuss if all doors should have card readers and who should be granted access. The card readers are proximity readers where the user just taps their card on the reader or gets close enough to the door so that the lock picks up the credentials. A card swipe is no longer needed with proximity readers. Providing Division 8 and 28 products and services for the same client on one job is extremely efficient according to Todd Neely. He adds, "It eliminates the scope gap and the possibility of trying to identify the area of responsibility, should an issue occur. For example, if there is an issue with a door opening, then we take care of that issue as the total openings solution provider." Secure door access control solution Neely further stated, "Providing doors and access control together for one client involves massive internal coordination with the entire team from the onset of the project. "We have meetings very early on to talk about what we need to do to meet all of the requirements of the project. This makes it easier to coordinate shop drawings and submittals and determine what needs to be included." Tellepsen Project Manager, Cameron Carter recalls a great working relationship with American Direct Procurement (AccessNsite access control solution provider). Cameron said, "The University of Houston (UH) changed a few things near the end of the construction process and American Direct and AccessNsite were in direct contact with them about the changes. On a project like this, you can easily run into issues late in the game, either with the security or door people, and find out that an installation needs adjusting. We were able to minimise those kinds of issues by using American Direct and AccessNsite for all of the access control. It was a smooth, fluid process." AccessNsite access control technology Finding a balance between securing buildings and keeping a friendly campus feel is not easy, but the right openings solutions can help. Advanced access control technology, like AccessNsite, can give campus security teams more control over their environment. AccessNsite is a total access control software solution with powerful systems interoperability and automation configurable to a building's distinct and specific needs. This ultimately goes a long way in ensuring that students and staff feel safe as they move in and out of classrooms throughout the day. The University of Houston (UH) is full steam ahead in student growth. It is likely that the growth of UH campus buildings will follow. American Direct and AccessNsite will be ready to provide the total openings solutions.
Latest Mercury Security, part of HID Global products