Mercury Security, part of HID Global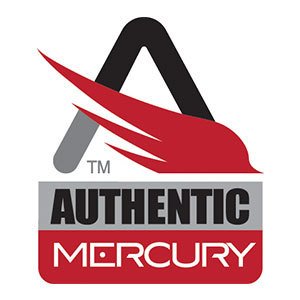 2355 Mira Mar Avenue, Long Beach, California, Long Beach, United States of America (USA)
+1 (562) 986-9105
Mercury Security, part of HID Global Overview:
Mercury Security, part of HID Global, is the global leader in the supply of OEM access control technologies. Since its start in 1992, Mercury Security has focused on a distinct manufacturing niche: innovative OEM technology for the increasingly demanding world of facility security and access control. Authentic Mercury controllers and embedded solutions consistently provide our partners the most reliable and scalable open platforms.
With more than four million panels installed around the world, Mercury has become the controller platform supplier of choice for true open architecture-based deployments.
Products
LP Intelligent Controllers
MR SIO Series 3
M5 Bridge Controllers
MS Bridge Controllers
MI Bridge Controllers
Industries
Airports & Ports
Banking & Finance
Education
Hotels, Leisure & Entertainment
Government & Public Services
Healthcare
Remote Monitoring
Retail
Transportation
Industrial & Commercial
Mercury Security, part of HID Global news
Genetec announces offering multiple FICAM-certified options for Security Center Synergis access control system
Genetec Inc., globally renowned technology provider of unified security, public safety, operations, and business intelligence solutions, has announced that it is now offering multiple FICAM-(Federal Identity, Credential, and Access Management) certified options for its Security Center Synergis access control system. Personal Identity Verification In a market that has been traditionally weighed down by limited solutions that are often proprietary, these new options offer non-proprietary, open-architecture choices to efficiently validate Personal Identity Verification (PIV and PIV-I) for federal employees and contractors. By unifying all systems in the Security Center Synergis platform, security teams can better mitigate risks" "Older physical security technology no longer meets federal standards or complies with the latest regulations, that's why government agencies are looking to modernise their operations. By unifying all systems in the Security Center Synergis platform, security teams can better mitigate risks, increase operator efficiency and reduce cybersecurity efforts all while remaining compliant with the latest FIPS standards" said Justin Himelberger, Enterprise Systems Business Development Manager—Federal & DOD at Genetec. Genetec offers two FICAM-certified options: Onboard authentication using Mercury LP4502 controller: Ideal for new installations, this option is an efficient and cost-effective approach to achieving FIPS 201 compliancy. By embedding pivCLASS authentication firmware into a Mercury LP4502 controller, users reduce their hardware expenditure and benefit from a speedy authentication process. Authentication using HID PAM: Ideal for retrofits, customers can upgrade their existing systems by adding a dedicated pivCLASS Authentication Module (PAM) from HID to their installation. Genetec – Mercury Security partnership "Genetec and Mercury Security have been close partners for years and we are pleased to offer our US Federal market customers FICAM-compliant solutions that are nonproprietary and based on an open-architecture. The Mercury LP4502 controller with Genetec Synergis access control system enable customers to comply with the most stringent access and identity federal standards with the minimum amount of disruptions," said Matt Barnette, President of Mercury Security.
LifeSafety Power enhances renowned rack mount solutions line with Honeywell ProWatch and FlexPower Gemini integration
LifeSafety Power Inc. continues to expand its popular rack mount solutions, now adding the integration of Honeywell ProWatch to the FlexPower Gemini line. The Gemini RGH rack mount power management system supports seamless hardware integration of Honeywell ProWatch door controllers and centralised power in a single, space-saving design. Rack mount power management Gemini RGH is a compact, 19-inch rack-mounted enclosure engineered for data centers, IT closets, server rooms or other areas where space is limited. It integrates ProWatch door controllers and power controller boards in a pull-out, easy-to-access mechanical housing, giving systems integrators the convenience of a tiered drawer configuration for their Honeywell access control specifications. RGH is the continuation of LifeSafety Power's award-winning Gemini line. Gemini covers the most widely specified access controller configurations, with rack mount designs for Mercury, SWH, AMAG, HID and Honeywell controllers, as well as 'power-only' rack mount footprints recently made available with the newly released RGL. Gemini Series carry UL and ULC listings, as well as other certifications. Compact housing for door controllers "The Gemini line continues to expand in response to our customer's requests for compact, integrated housings for the most popular door controllers along with power," said Larry Ye, President and CEO of LifeSafety Power. "As space for technology and equipment becomes increasingly limited, Gemini meets the need for access control and power integration in an abbreviated, yet easy-to-service footprint."
Maxxess exhibiting its broad portfolio of video, access control and communication solutions at Expo Seguridad 2019
Maxxess Systems, the innovator in security solutions that empower total situational awareness for security enterprises, is showcasing its unique portfolio of video, access control and communications platforms that provide users with the highest levels of system integration, management and incident response technology at Expo Seguridad 2019 (booth #2524). Solutions on display include the Latin American public debut of Maxxess InSite awareness and response coordination system, the enhanced eFusion security management software and Maxxess' MX+ Web Dashboard, the newly designed Ambit event management communications software, and a new Multi-Form Panic Solution that provides the lowest cost of entry for proactive protection. Combining systems and human intelligence Maxxess solutions empower people and transform security operations to deliver new levels of situational awareness""Maxxess solutions empower people and transform security operations to deliver new levels of situational awareness and business intelligence," said Nancy Islas, President of Maxxess Systems. "By combining systems intelligence and human intelligence, our unique open architecture and intuitive platforms truly offer powerful, scalable solutions that can help stop events from happening, and better control incidents from the moment they begin." The Maxxess solutions being demonstrated at Expo Seguridad 2019 include: Maxxess InSite awareness and response coordination system combines "system intelligence" and "human intelligence" to detect and respond to unfolding events in real time – all of which are queued, organised and displayed on a highly-intuitive user interface. Maxxess InSite enables early incident detection and action, allowing users to correlate data, improve response coordination, and deal with issues when they're small – before they become large and costly. Maxxess InSite Maxxess InSite features an open-architecture framework to accommodate virtually any security or business intelligence application with comprehensive functionality. Over 50 different leading manufacturers are already integrated into Maxxess InSite, providing more combined capabilities and functionality than any other cross-platform solution available. eFusion security management software is a "system intelligence" solution that integrates and correlates data from surveillance, access control and various other physical security and facility operations' data onto a comprehensive monitoring and reporting dashboard. eFusion security management software eFusion provides video and access system management and control capabilities along with alarm monitoring eFusion provides video and access system management and control capabilities along with alarm monitoring; remote access credentials tracking, authorisation, and de-authorisation; door/access status; and more. Proven globally in installations around the world, new enhancements to eFusion include new Flow Control with auto expiration, and advanced data processing. Flow Control allows users to configure the specific door(s) that must be used first to gain primary access to a facility with programmable timer setting. Advanced data processing correlates databases to accommodate complex relationship rules between the authoritative database and the Maxxess database. Enhancements to MX+ Web dashboard To further simplify user engagement with eFusion, Maxxess Systems' MX+ Web Dashboard has also been further enhanced with new features including system-wide lockdown; Video Management System (VMS) integration; mobile cardholder management operations with badge printing; and access control status indication in an easy-to-read graphical format and schedule configuration. Ambit event management communications software provides real-time "human intelligence" for alerts, notifications and status assessment via users' smartphone and/or tablets, along with access control management. Ambit's extensive communications and access control functionality provides security management and first responders with the critical on-site information and access system management they need to best handle unpredictable crises. Ambit and Multi-Form panic solution Maxxess Systems' new Multi-Form Panic Solution provides the lowest cost of entry for proactive protection A cloud-based solution, new enhancements to Ambit include: an app design for easier operation including: a status update window; an easily accessible panic button; support for multiple photos from the field; the ability to assign reports to designated groups and/or individuals; enhanced filtering for target audiences to receive mass broadcasts; NC4 integration to external intelligence software to enhance information gathering; auto-location detection for event status posts; and a texting option for users without the app to receive relevant mass broadcasts. Also featured is Maxxess Systems' new Multi-Form Panic Solution, which provides the lowest cost of entry for proactive protection. Available for implementation with any Maxxess System platform or as a stand-alone solution, it can be configured on any mobile device, PC keyboard or wearable device. Expanding technology partners list Maxxess Systems also continues to expand its roster of technology partners and integrations with the addition of: Mercury LP and MR62e controllers; OTIS Elevator Compass Overwatch; enhanced Milestone Systems' MIP and Geutebruck GeViScope integrations; as well as new integrations with Salient Systems, Avigilon, ISS (Intelligent Security Systems), Nedap and RemotePoint.
Latest Mercury Security, part of HID Global products