ISC West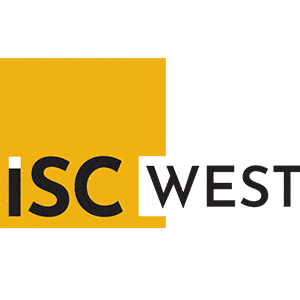 383 Main Avenue, Norwalk, CT 06851, United States of America (USA)
+1 (203) 840-5918
ISC West Overview:
Meet today's security challenges head-on by attending ISC Education at ISC West. Whether you're a dealer, installer, systems integrator or end-user of security, you'll find crucial information and resources to meet your needs. In-depth training, case study orientation, classroom and round table discussions on state-of-the-art security solutions featuring these general topic areas:
Technology - Learn the latest from hardware to software
Applications - Study real life examples of which technologies to use and how to apply them in different settings
Design/Installation - Gain in-depth skills to design security systems
Safety & Security - Understand strategy and technology for incident management
Join more than 24,300 industry professionals at ISC West for all the right companies, all the right products and all the right solutions from over 1,100 exhibitors. You can't find a better place for all your security needs at the best time of the buying cycle.
Products
Access Control
Alarms & Monitoring
Biometrics
CCTV
Fire Control
Remote Monitoring
Systems Integration
Urban Security
Wireless Applications
IT Convergence
Industries
Airports & Ports
Banking & Finance
Education
Gaming & Casinos
Government
Health
Remote Monitoring
Retail & EAS
Transport
ISC West news
ISC West postponed to 20-22 July 2020
With just days left until the planned industry trade show, Reed Exhibitions has canceled ISC West over concerns about the COVID-19 coronavirus. Here is the statement on the decision: 'We at ISC West want to express our concern for everyone impacted by the COVID-19 coronavirus. Based on our close monitoring of ongoing developments with the virus, recent reports from public health officials and extensive consultation with our partners in the global security community, ISC West, scheduled to be held March 17-20, will now occur in July at the Sands Expo Center in Las Vegas. We take pride in offering vital business opportunities to our customers, including networking, education and access to new products and technologies, and commit ourselves to making July's ISC West 2020 event live up to high standards. Over the coming weeks, along with ISC West's Premier Sponsor SIA - we will continue to serve the industry, creating ways to connect, collaborate and keep our world moving during this difficult period.'
ISC West monitoring, responding to COVID-19 Coronavirus
ISC West will occur as scheduled March 17th through 20th, 2020, says Reed Exhibitions. Following is a statement from show organisers: We take pride in offering vital business opportunities to our customers, including networking, education and access to new products and technologies and are working diligently to ensure ISC West 2020 and our other events live up to our high standards. While we regret that some companies have made the decision not to take part in ISC West 2020, we are focused on making ISC West 2020 a successful, safe, and enjoyable event for all attendees and exhibitors. Close Monitoring Over the last few weeks, Reed Exhibitions and our partners in ISC West have been closely monitoring the COVID-19 virus and its impact on members of the global security community. We are collaborating closely with the Sands Expo Center and local public health authorities and following local, state and federal public health guidelines, including those issued by the CDC. We have additional precautionary measures in place, including enhanced cleaning and sanitisation across all public areas and customer touchpoints in the show and we are constantly reviewing our health protection activities, public health messaging, hygiene and medical control measures with the aim of strengthening our COVID-19 response further in line with up to date public health advice and guidance, including that of the CDC. Health and Safety We will continue to provide updates on our website as we get closer to ISC West. The health and safety of our team members and guests is our utmost priority. Our policies and best practices are in close collaboration with our venue partner, Sands Expo Center. The Sands Emergency Management Team works closely with local officials and are taking appropriate steps to protect team members and guests as outlined by the Centers for Disease Control and Prevention (CDC) and the Southern Nevada Health District (SNHD). Sands is prepared to follow any additional protocols or guidance, as they are made available by the CDC or SNHD.
Mission 500 announces a Security 5k/2k fundraiser at ISC West 2020
Mission 500 is excited to announce this year's Security 5k/2k fundraiser at ISC West 2020 will be held on Thursday, March 19th. The event will be located at 2601 East Sunset Road, in Las Vegas, Nevada and will benefit children and families in need across the United States. Registrations to participate in this year's event are open. Those who are unable to attend or participate in the physical event can sign up and donate as a virtual runner or walker. Wide array of new security industry participants "2020 marks our eleventh year hosting the Security 5k/2k and we want to thank all of the previous participants and sponsors who have made the last ten years a tremendous success," said Tom Nolan, Director of Strategic Partnerships, Mission 500. We can't wait for this year's event and hope to meet a wide array of new security industry participants" "We can't wait for this year's event and hope to meet a wide array of new security industry participants, reconnect with prior ones, and have a great time while supporting this worthwhile cause." Participants in the Mission 500 Security 5k/2k will be awarded for their performance across various age categories, as well as those companies and individuals who led the fundraising effort. Humanitarian awards ceremony Those who succeed in raising $500 or more will automatically be enrolled in Mission 500's 500 Club and receive a jacket as recognition for their efforts. The Security 5k/2k Reception and Mission 500's CSR and Humanitarian Awards Ceremony will take place Thursday afternoon after the race (time and location to be announced). Confirmed charter sponsors include Alarm.com, Altronix Corporation, Axis Communications, Bosch Security Systems, BRINKS Home Security, CMAC, COPS Monitoring, Dahua Technology, DMP, Freeman, Galaxy Control Systems, HID Global, Hikvision, LENSEC, LRG Marketing Communications, Milestone Systems, Napco Starlink, PSA Security Network, Safety Technology International, Inc., and ZKTeco USA. The race is operated by Las Vegas Running Company, a locally based race management company.