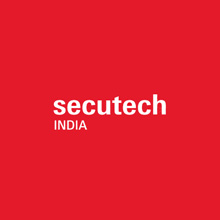 The need for security products and services in India is increasing due to rising security awareness
The first edition of Secutech India, a trade show for security and safety technologies and solutions, opened at the Bombay Exhibition Centre. Running from 1 – 3 March 2012, the show is organised by Messe Frankfurt and Asian Business Exhibition & Conferences Ltd (ABEC) and attracted more than 150 exhibitors in 10,000 sqm of exhibition space.
Mr Parson Lee, Managing Director for Messe Frankfurt New Era Business Media remarked at the opening ceremony: "I am happy to launch India's first Secutech show, which now brings the number of Messe Frankfurt's global network of security trade shows to seven. Our first Secutech India has security industry players from over 10 countries and regions, with exhibitors from China, Korea and Taiwan forming individual pavilions to display their latest products."
Due to economic growth and rising security awareness in India, the need for security products and services is increasing, making India a huge potential market for the security industry. The three-day show was expected to attract 10,000 professional visitors.
Mr Sumit Gandhi, Director for ABEC added: "We are an experienced Indian trade show organiser and together with Messe Frankfurt and their solid security industry experience, Secutech India is destined to be very successful."
Mr M.V. Deshmukh, Director for Maharashtra Fire Services was the guest of honor at the Secutech India 2012 opening ceremony. "Secutech India is an important platform to promote and educate about four pillars of fire safety, which include legislative reform, capacity building, academic reform and public awareness" said Mr Deshmukh. "The government of India is setting up national fire academy in Nagpur City to develop national fire safety infrastructure to international standard," added Mr Deshmukh.
Also joining the opening ceremony were:
Captain Percy Jokhi, Chief Security Officer for First Source
Mr Paramjeet Sahi, Chief Managing Director for NISA Global
Mr Aditya Khemka, CEO & Director for Aditya Group
Lieutenant General Shdhir Sharma (Retired), Chairman for Mitkat Advisory
Among the exhibitors attending Secutech India are important industry players such as Aditya, Axis, Axxon, Everfocus, Hikvision, Innovative, Merit Lilin, Nice, Nisa Security, Nitin Fire, Schneider, Zicom and Z-Plus.
At the show, visitors are able to enjoy easy and convenient sourcing at the one-stop platform which has four products zones dedicated to the electronic security, fire & safety, homeland security and information security sectors.
Download PDF version
Download PDF version