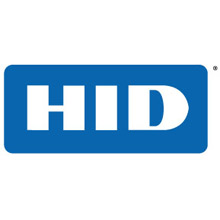 HID has also been recognised for successfully implementing sustainability guidelines in design, construction and operation
HID Global®, a worldwide leader in secure identity solutions, recently announced it has completed the consolidation of its world headquarters and North American Operations Center.
Showcase for operational quality and sustainability
The company has also achieved recognition by three organisations for successfully implementing some of the industry's most stringent sustainability guidelines in the design, construction and operation of its 250,000 square feet of manufacturing, office and warehouse space.
"We are very proud of our accomplishments, and grateful for the tremendous support we've received from the Austin community during this process," said Jason Bohrer, Vice President and General Manager for HID Global's North American Operations Center. "This facility has become our focal point for worldwide manufacturing excellence and a showcase for operational quality and sustainability that will enable us to strengthen and expand our leadership offering of world-class secure identity solutions."
HID Global achievements
Since opening its facility here in January 2014, HID Global has successfully achieved the following:
Completed consolidation of all North American manufacturing operations, with 45 percent of all global revenue now being generated out of the new facility. The facility is also expected to become the cornerstone for manufacturing government ID credentials that will be shipped around the globe. HID Global will be pursuing a number of additional security certifications for its operation in the coming 12 to 18 months;
Earned recognition as the only industrial manufacturing facility in the state of Texas to achieve the highest, platinum-level distinction in the U.S. Green Building Council (USGBC) LEED rating programme;
Received a four- out of five-star rating from Austin Energy Green Building (AEGB), which focuses on the city's more stringent energy, water and indoor environmental quality requirements;
Was named one of the city's best new buildings in Austin Business Journal's 15th annual Commercial Real Estate Awards competition.
Download PDF version
Download PDF version