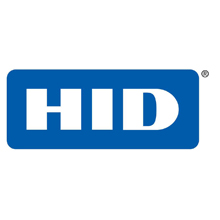 HID's SIO technology won the accolade for the most innovative solution of the year
HID Global, trusted leader in solutions for the delivery of secure identity, announced its Secure Identity ObjectÔ (SIO) technology has won a CARTES & IDentification 2011 SESAME award for the most innovative solution of the year. The company's SIO technology operates within the Trusted Identity PlatformÒ (TIPÔ) that enables digital credentials to be securely embedded into a variety of trusted devices, including Near Field Communications (NFC) mobile phones and related devices. To accommodate evolving security challenges, SIO technology also provides users with the ability to dynamically increase security levels via simple firmware updates to efficiently address future changes in requirements as they occur.
"HID Global is extremely honoured to have been chosen by the SESAME awards committee for this distinctive award," said Denis Hébert, president and CEO with HID Global. "This recognition further validates our industry-leading Secure Identity Object technology and our Trusted Identity Platform, along with HID Global's ability to deliver what organisations are seeking today with NFC fueling new ways of thinking about secure identity."
The company's SIO technology entry was one of 317 SESAME award submissions received from leading manufacturers, integrators and developers in the card industry worldwide. In its 16th consecutive year, the SESAME awards represent an unchallenged seal of approval in innovation and are regarded as the global standard for card manufacturers and related industries.
HID Global is demonstrating its SIO technology at CARTES & IDentification 2011 in Hall 3, Stand F002 at the Paris Nord Villepinte Exhibition Centre from 15th November to 17th, 2011.
Technical Details
HID Global's SIO technology on the credential side and the SIO Processor™ on the reader side perform similar functions to traditional cards and readers, except they use a standards-based, technology-independent and flexible identity data structure that provides a new level of security, portability and performance. SIO digital credentials operate within HID Global's Trusted Identity Platform (TIP) framework, which is designed to support a secure and trusted boundary for cryptographic key delivery in SIO technology-based applications.
The TIP framework facilitates secure provisioning of SIO digital credentials on a variety of credential platforms, including mobile devices, no matter where users are located or how they are connected. SIO digital credentials also support data authenticity and privacy while inhibiting data cloning. These SIO digital credentials features enable the SIO-enabled platform to improve security in traditional card and reader applications while enabling new market opportunities for carrying secure portable credentials on NFC smart phones and other devices.
Download PDF version
Download PDF version