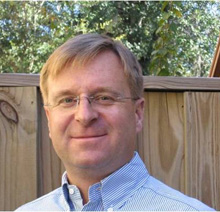 HID Global announced appointment of Ralf Saykiewicz as Sales Manager, Industry and Logistics, North America
HID Global
, the trusted worldwide leader in providing solutions for the delivery of secure identity, announced that Ralf Saykiewicz has been named sales manager, Industry and Logistics, North America, reporting to Marie-Francoise Glotz, vice president, Food and Animal ID, Industry and Logistics. In his new role, Saykiewicz will focus on promoting RFID tag and reader solutions in the automation, asset tracking, waste management, logistics, and food and animal segments.
"We are excited to have him on board. Ralf's proven track record of strategic leadership, new business development and extensive knowledge of technology integration will make him a strong asset to our team," said Marie-Francoise Glotz. "With his technical skills and methodologies, he will be well positioned to further drive productivity, improve distribution and increase awareness and adoption of secure contactless technology for industry and logistics applications."
Prior to joining HID Global, Saykiewicz served as vice president and solution architect for the Chicago-based Technology Solutions Company (TSC), where he was responsible for developing the business case, methodology and approach to their RFID practice. Before that, he was with Deloitte Consulting, where he was responsible for the firm's Wireless Technologies Integration Center, leading the firm's set-up of its RFID Performance and Assessment Center.
Saykiewicz has also been a key consultant for companies such as AT&T, NCR and Union Pacific Rail Road, in addition to having played a key role in the repositioning of famed clothing brand Pierre Cardin in the Central Eastern Europe and countries of the former Soviet Union. He holds a B.A and a master's in Business Administration and from Duquesne University located in Pittsburgh, Pa. Saykiewicz is located in Pensacola, Fl.
Download PDF version
Download PDF version