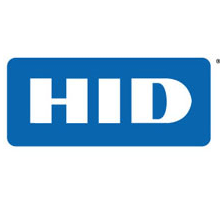 HID will demonstrate its eco-friendly cards, readers, printers as well as energy efficient partner solutions
HID Global, trusted leader in solutions for the delivery of secure identity, announced an expanded focus on green products and partner solutions for commercial and government organisations worldwide.

The company will be demonstrating its eco-friendly cards, readers and printers as well as energy-efficient partner solutions that use Genuine HID technology™ at next week's ISC West 2011. HID will also be previewing additions to its portfolio of sustainable offerings, including HID's next generation physical access technology platform with intelligent power management for lower energy consumption and its ENERGY STAR-rated FARGO® printer/encoders.

"HID Global's new sustainable product offerings help customers meet government standards for environmentally preferable purchasing and address new building construction requirements that assist organisations in reducing their energy consumption," said Brad Jarvis, vice president of Strategic Product Initiatives with HID Global. "Through technology innovation, lean corporate initiatives and sustainable business practices, HID continuously works with our partners and customers towards the collective goal of minimising environmental impact."

New green Genuine HID products and partner solutions include:

Next Generation of Access Control (iCLASS SE)

HID's iCLASS SIO-Enabled (SE) technology platform is designed to raise the bar for card-to-reader security while supporting environmental sustainability. Its intelligent power management (IPM) reduces power consumption by as much as 75% compared to standard operating mode, and iCLASS SE readers incorporate recycled content, contributing towards LEED building credits.
iCLASS SE also offers programmable readers and soft upgrades for extended reader lifecycles.
ENERGY STAR-Rated FARGO Direct-to-Card Printer/Encoders
HID's standard FARGO DTC4000 and DTC4500 direct-to-card printer/encoders are ENERGY STAR-rated, providing organisations high-performance, energy-efficient solutions for producing professional quality colour ID cards with security encoding.
Biodegradable Cards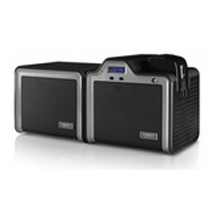 HID's standard FARGO® direct-to-card printer/encoders are ENERGY STAR-rated
As the first choice in non-technology cards for FARGO® and any other brand of card printers, UltraCard products are recommended for reverse-transfer printing, lamination and fluorescent panel ribbon printing applications.
HID's new UltraCard Eco™ includes BioPVC™ for faster biodegradation, offering a cost-effective way to go green by reducing the environmental impact using plastic cards. Typical PVC cards take 20-25 years to decompose in landfill conditions, where UltraCard Eco™ cards degrade five times faster than standard PVC.
Green Products through Partnerships

PC logon solutions: HID iCLASS® technology in ENERGY STAR-rated Dell mobile workstations, notebooks and laptops enables more secure PC logon and energy efficient computing.
Secure print authentication solutions: Partnerships with multi-function printer manufacturers, such as Konica Minolta, Sharp and Toshiba, offer solutions that require end users to authenticate to the printer to release jobs. This enables organisations to lower overhead, increase security and promote environmental sustainability by reducing printing-related waste.
Electronic vehicle (EV) charging solutions: HID partners with industry leaders to develop solutions that manage physical access for authorised end-users of EV charging stations.

Other green initiatives the company is pursuing include eco-friendly packaging for future products, environmental management certifications such as ISO 140001, and lean initiatives for continuous process improvements that promote green business practices.

Visit HID Global during ISC West 2011 at booth #12051 at the Sands Expo & Convention Center in Las Vegas, NV, from April 6-9 to learn more about its latest green products and solutions.
Download PDF version
Download PDF version