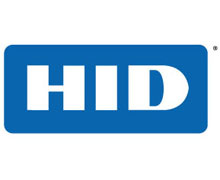 Dan DeBlasio, director of business development, will present at RSA 2009
HID Global, the trusted worldwide leader in providing solutions for the delivery of secure identity, announced that Dan DeBlasio, director of business development, Identity and Access Management for HID Global, will present on "High Security Authentication Using Trusted Converged Credentials" at 5:40 pm on Tuesday, April 21, as part of the physical security conference track at RSA Conference 2009 in San Francisco. Presenting with Barry Johnston, co-founder and chief technology officer of Privaris®, Inc., the presentation will explore steps organizations can take to address their needs for risk-appropriate authentication technology.

The presentation will evaluate current efforts to promote converged applications for strong authentication. By surveying technologies that enable convergence, the speakers will present strategies for overcoming barriers to achieving convergence. Today, those barriers are being overcome through risk-appropriate authentication. The speakers will explore how organizations now have a choice in mitigating risk at the first step of authentication.

"As organizations struggle to find the right balance between cost, user-adoption and security levels, the HID on the Desktop™ solution provides choice and risk-appropriate authentication for value flexibility for small- to medium-sized organizations," said Dan DeBlasio.

Promoting its strategic vision of solutions for the delivery of secure identity, HID Global and its partners will demonstrate HID on the Desktop solutions, including Prox, iCLASS® and Crescendo™ cards, OMNIKEY® readers and naviGO™ software, at the HID Global booth (#2317) at RSA 2009. RSA attendees are invited to visit the HID Global booth to encounter a variety of risk-appropriate authentication solutions enabled by HID technology. The company's recent work with Dell® in support of their initiative to provide secure authentication to the Latitude™ E-Family of laptops will also be on display in the HID Global booth. Combining HID's installed base and contactless technology with a mass market PC manufacturer, this innovation demonstrates HID Global's commitment to developing smart card technology to help users implement a higher level of security in a convenient, cost-effective and secure way.

Also in the HID Global booth, Wave™ Systems will demonstrate self-encrypting hard drive solutions that are remote-manageable with Wave™ EMBASSY® Server.
Download PDF version
Download PDF version