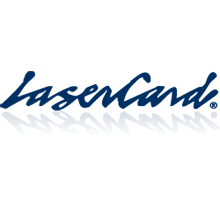 Optical security media cards worth $8.6 million dollars would be provided by LaserCard Corporation
LaserCard Corporation, a leading provider of secure ID solutions, announced receipt of an order for approximately $8.6 million for optical security media cards to be issued under the Department of Homeland Security's U.S. Permanent Resident Card ("Green Card") programme. Delivery is scheduled for completion in August, 2011.

"The U.S. Green Card has set new standards in security and functionality for government programmes worldwide," said Robert DeVincenzi, president of LaserCard Corporation. "It is the world's first implementation of optical security media for visual and data security and an RFID tag for accelerated border crossing, and it incorporates a host of security innovations."

The U.S. Green Card has been recognised by U.S. forensic experts as "effectively putting mass counterfeiters out of business" and the new card was judged the world's leading government ID card in terms of technology and user utility in a July, 2010 report by analyst firm Frost & Sullivan. Officials of the U.S. Citizenship and Immigration Services, the Green Card's issuer, were recently honoured by GSN Magazine for their leadership in building the U.S. Green Card into a highly effective border security programme.

"The specification of LaserCard's optical security media for this high profile and critical application is evidence of the company's innovative technical leadership in the secure credential arena," said Denis Hebert, president and CEO of HID Global which recently completed the acquisition of LaserCard. "It is a key component of the compelling advantages we will jointly offer as a single source of complete e-Identity solutions."

LaserCard's highly secure, advanced ID credentials are trusted by governments worldwide to protect the personal identification of their citizens, foreign residents and government employees, and to provide official documentation such as driver licences and vehicle registration cards.
Download PDF version
Download PDF version