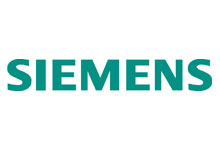 Siemens is collaborating on ongoing extensions to the ONVIF standard to integrate access control systems
At a press conference held ahead of
Security 2010 in Essen
(Germany),
Siemens Building Technologies Division (BT)
touted the advantages of open standards in the area of security and the innovative solutions through which these can contribute to a more secure world. The focus was on the integrated security management system Siveillance Fusion, as well as Siveillance Netwatch which is to incorporate functionality to link physical and IT security in future.
"The security industry currently stands at a crossroads. In the past, manufacturers of security products and solutions developed and maintained proprietary standards for interconnections and communications between individual systems. Progressive companies such as Siemens, however, recognised that this was not the correct approach: We need open cross-company standards,"
stated Frank C. S. Pedersen, CEO of business unit Security Solutions (SES), in Essen.
"The IT sector has shown the way in the past decades with the evolutionary development of the Internet. The security industry must establish open standards for its various technologies in exactly the same manner. For this reason, Siemens is very closely involved in the non-profit organisation ONVIF (Open Network Video Interface Forum), which seeks to drive the development of this standard and ensure its integrability across various disciplines in the field of security."
Siemens is collaborating on ongoing extensions to the ONVIF standard to integrate access control systems, for instance.
The advantages of open standards
Siveillance Fusion allows customers to choose from over 100 ONVIF conformant IP video cameras
An open standard such as that from ONVIF carries numerous advantages for system integrators and ultimately end users: Customers benefit from higher flexibility, among other things, and a significantly larger choice of products from a variety of manufacturers that are nonetheless compatible and thus facilitate a selection tailored precisely to requirements. Thanks to simplified integration and installation, costs can be reined in and productivity increased, leading to a reduced "total cost of ownership" (TCO). In addition, investments are highly future-proof as a result of the open standard.
The fruits of the very close collaboration between Siemens and ONVIF are evident in the security management system Siveillance Fusion from BT, the newest version of which is being presented at Security 2010 in Essen. The solution combines video monitoring, access control and intrusion protection on an IT-based platform and enables customers to manage all security-related processes in an integrated environment. In addition, fire protection and building automation solutions can be networked and monitored through Siveillance Fusion.
The new version of Siveillance Fusion allows customers to choose from over 100 ONVIF conformant IP video cameras. The
Bosch
Video Jet Encoder
is also supported. Other innovations include the integration of the
HID
access control system Vertex and
EDGE
as well as support for the
Video-Codec Sistore CX
and the intrusion detection solution SPC 6000. Also included are multi-server operation and OPC data access as well as features for BACnet-based automation.
The next step: integration of physical and IT security


Today, business processes at most enterprises depend primarily on functioning information technology. For this reason, IT infrastructure is protected via multiple layers of security such as passwords, firewalls or anti-virus software. While this builds in a very high level of security from data theft, such measures offer insufficient protection against sabotage or theft of a device.
On the other hand, building security solutions like intrusion protection, access control and risk management systems are not yet equipped with features that allow an exchange of data with IT security. Such integration would be of great advantage in exploiting the full potential of modern security technologies.
For example, IT security could automatically shut down a PC completely if the access control system were to report that the owner of the PC was not in the same room. This would doom attempts at intrusion or sabotage to failure even if a stolen password was used. Other measures such as video camera recordings or alarms notifying the works protection force could be automatically initiated at the same time.
BT will introduce an integrated solution to link physical and IT security for the first time at Security Essen 2010
In another scenario, an intrusion protection system would not be armed as long as devices in a room were still powered up. To provide the highest possible energy efficiency, the system could automatically switch off unneeded IT components on the basis of specific parameters, such as after work, when users are no longer in the building as reported by the access control system.
In fact, IT security and modern physical security technologies are destined for efficient collaboration: both use the same or similar resources and run on the same IP network infrastructure. In terms of optimising risk management, it is both possible and practical to interlink security systems in these two areas.
BT will publicly introduce an integrated solution to link physical and IT security for the first time at Security 2010 in Essen under the name Siveillance Netwatch. Siveillance Netwatch runs as a module under Siveillance Fusion, Siveillance Vantage or Siveillance Command, but can also be operated on a heavy-duty industrial computer. On the IT side, Siveillance Netwatch uses both standards such as ICMP (Internet Control Message Protocol) and SNMP (Simple Network Management Protocol) as well as specifically developed software agents in order to gather required information as well as for monitoring purposes. On the physical security side, established protocols from Siemens are used.
You can find more information about Siveillance and security solutions from Siemens
here
. You can learn more about Siveillance Fusion at this
link
.
Download PDF version
Download PDF version