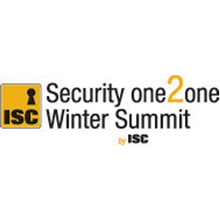 Security Executives will meet face-to-face with leading solution providers in the security industry
Security one2one Winter Summit by ISC announced recently that Dr. Ronald D. Stephens will be joining the Summit discussing "Risk Management - Implementing a Responsible Strategy" on Monday, February 25 at Chateau Elan in Braselton, GA. Dr. Stephens is the Executive Director of the National School Safety Center and is an internationally acclaimed expert on school security who has recently been asked by leading news channels to comment on the school shooting incident in Newtown, CT. Delegates in attendance include Directors of Security and Safety from K-12 school districts, colleges and universities from across the United States.
"In an ideal world, one would like to prevent all school crime and ensure the safety of every student and the staff members who serve them. The reality is so many things are outside the control of the school administrator that such a task is virtually impossible," said Dr. Stephens. "However, there are some proven risk management strategies that can help school officials prevent, prepare and effectively respond to a school crisis. I look forward to sharing lessons learned from recent school crises with the delegates of Security one2one."
Abigail Boyer, Director of Communications and Outreach for the Clery Center for Security On Campus will also be presenting a session on "Sexual Violence on Campus: Constructing an Appropriate Victim Response" at the Summit.
"We are excited to be partnering yet again with one2one," said Boyer. "Participating in their summit provides the Clery Center another opportunity to not only present on an important topic, but also to connect and dialogue with individuals in the field of campus safety who are seeking new and innovative methods of addressing their own institutions' security challenges."
In addition to cutting-edge education sessions, Security Executives will meet face-to-face with leading Solution Providers in the Security Industry to discuss which products they need to make their schools a safer place for students, faculty, staff and guests. Confirmed Solution Providers participating in Security one2one Winter Summit by ISC are: Axis, Competitive Edge Software, HauteSpot, HID, Hytera America, Icom America, Milestone Systems, Next Level, ONSSI, Siemens, Stanley Security Solutions, Totus Solutions and Video Insight. Charter sponsors of the Summit are: Lauren Innovations, Morphotrak and Veracity. Summit partners are the Clery Center for Security on Campus and PoliceOne.com/PoliceGrantsHelp.com.
Security Directors from Educational Institutions such as: West Irondequoit Central School District, Portage County Sheriff's Department, Florida State University, Michigan Technological University, Forsyth Technical Community College, Mt. San Antonio College, University of Kentucky, St. Thomas Aquinas College, University of Southern California, Henry Ford Community College, Marquette University, University of Wisconsin - Madison, Bloomsburg University of Pennsylvania, Southern University, Oklahoma State University, Tufts University, Boulder Valley School District and Spelman College will be participating in one2one meetings and Boardroom Case-Study Presentations with Solution Provider companies, along with attending General Sessions and Peer2Peer Discussions that are based on the top challenges they face every day in the workplace.
Security one2one Winter Summit by ISC is designed to deliver intimate face-to-face buying experiences between Security Solution Providers and Campus Security Executives looking for partnerships to solve today's security challenges and better prepare them for tomorrow in a unique setting. one2one matchmaking ensures that both Solution Providers and Delegates meet with the people they need to see to grow their business and make their school a safer place.
Download PDF version
Download PDF version