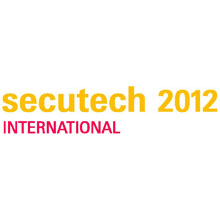 The outstanding HD surveillance security products were recognised at the Secutech 2012
Expert jury and international visitors choose 16 winning products.
The first ever industry award to recognise outstanding HD surveillance security products was held recently at the Secutech 2012 show in Taiwan.
Secutech is Asia's largest international exhibition and conference for the electronic security, info security, fire and safety industry sectors. Organised by Messe Frankfurt New Era Business Media, the event took place from 18 – 20 April at Nangang Taipei World Trade Center, Taiwan.
There were 57 entries from 33 brands competing in five award categories covering IP cameras, HD SDI cameras, 960H cameras, NVRs and DVRs.
Commenting on the Secutech Award, Mr Parson Lee, Managing Director for Messe Frankfurt New Era Business Media Ltd said: "It was a tough decision for the industry expert guest judges and international visitors who voted because all product performances were excellent."
The winning products of Secutech Award were:
IP Camera Award
HD SDI Camera Award
960H Camera Award
NVR Award
DVR Award
VIVOTEK, a Taiwanese network video surveillance manufacturer was one of the IP Camera Award winners. Ms Cathy Cheng, Marketing Communications Department Manager for VIVOTEK said: "The Secutech Award is very unique as it is not seen at other shows."
Mr Michael Chan, Vice President for ZHEJIANG DAHUA TECHNOLOGY also commented on winning the 960H Camera Award as well as a DVR Award. "The Secutech Award is an excellent idea," he said. "It attracted visitors to come to our booth."
Secutech 2012 attracted 532 exhibitors from 27 countries and regions and over 25,000 visitors from 97 countries and regions. Secutech 2013 will be held from 24 – 26 April 2013 at Nangang Taipei World Trade Center.
Secutech is part of Messe Frankfurt's global network of security trade fairs which also include Intersec in Dubai, Secutech India, Seguriexpo Buenos Aires, Secutech Thailand, Intersec Buenos Aires, and Secutech Vietnam.
Download PDF version
Download PDF version