Who should provide security solutions – the manufacturer or the integrator?
1 Oct 2021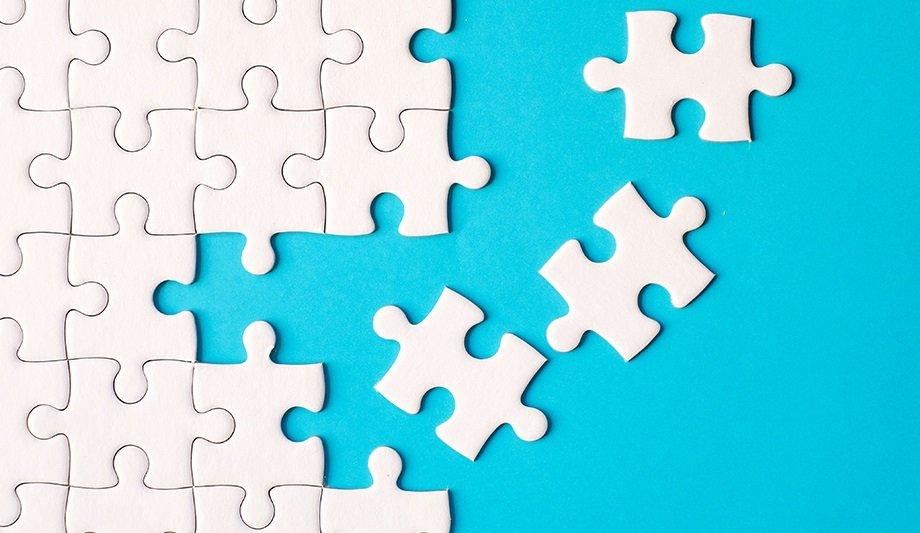 Editor Introduction
Assembling security solutions has long been considered the role of the integrator, whose role is to pick and choose the best technology tools and then to assemble the complete system. However, more manufacturers are offering pre-integrated end-to-end solutions that include multiple elements from the same manufacturer, designed to work seamlessly together. At the end of the day, end users want to know: Whose role is it to provide security 'solutions' – the manufacturer or the integrator? We asked our Expert Panel Roundtable.
---
There is no one group whose role is to provide security solutions. Instead, the design of new solutions relies on four contributing groups – manufacturers, integrators, consultants and end users. Each group plays a vital role in advancing technology to protect people and assets at SMBs to enterprise organisations. Frequently, end users initiate innovation when they find existing devices no longer meet their evolving security needs. Most often, integrators and consultants use their industry experience to identify a good solution. However, when they can't, they turn to their manufacturing partners. Leading manufacturers gain real-world information through advisory boards consisting of integrators, consultants and top end users. This interaction between the four groups leads to better product design, features and performance. Security threats cross new physical and logical boundaries. Finding solutions meeting these challenges requires participation from all parties involved.
As the President of both a security integration and manufacturing firm, I have a unique perspective on who should provide security solutions. The quick answer is both the manufacturer and integrator play vital roles in providing security solutions. The manufacturers' role is to provide security solutions tied to the products they produce that address the wider audience. Meanwhile, the integrator needs to provide security solutions that address the specificity of their customers' vertical or geographic markets. However, the integrator also has the added pressure of providing combined solutions from manufacturers that address their customers' specific requirements. What should not be left out of the equation is the importance of a solid partnership between integrators and manufacturers in delivering security solutions. Those that choose to go it alone are missing out on the unique perspectives of both sides and missing an opportunity to provide better combined solutions.
The answer is both – in collaboration. Of course, system integrators lead these efforts, gathering customer requirements and conducting site surveys. Their job is to approach each project as a 'solution' with technologies from multiple manufacturers. Given how complex these solutions can be today, integrators should collaborate, engage, and co-design with their manufacturer partners. This greatly improves the customer experience, especially with newer collaboration solutions that help get everyone on the same virtual page. Instead of relying on older, less secure tools such as e-mail and PDF markups, integrators can channel the diverse strengths and expertise of extended teams into a holistic, visual plan.
From an ONVIF standpoint, the integrator has the greater responsibility to provide the work to the end user. They are the key to getting the problem solved, the one to directly provide solutions to the end user and oftentimes the one with the deepest understanding of customer pain points. This isn't to say that manufacturers don't also play a large part in this process. Manufacturers provide a product and the building blocks of a technological solution, but an integrator knows the needs of the customer on a deeper level. Also, we should not forget that there is a significant portion of end-to-end offerings on the market, and in this case, the greater responsibility is with manufacturers to build valuable end-to-end solutions.
It has to be both. To successfully meet the needs of any customer you have to understand their specific objectives and then truly be able to say, 'this will help solve the challenges you face.' For manufacturers, this means looking at products from a wider perspective; enabling their tech to play well with others and leveraging emerging cloud-based, AI and deep-learning capabilities to meet modern-day security requirements. For integrators, it's about having the manufacturer relationships to influence product roadmaps, the knowledge to recommend the best possible combination of technologies for the task, and then having the skills to 'make it happen.' Seamlessly. With the rapid pace of technological evolution, this means staying on top of developments in physical, virtual (AI, analytics, cloud etc.) and cybersecurity, and constantly expanding our technical, engineering and project management skills to ensure customers benefit from what's right, and don't have to 'settle' for what's available.
To ensure security solutions meet all that is required of them, it needs to be a joint endeavour between the manufacturer and integrator. Manufacturers rely on input from end users and integrators to educate us on the real-world problems encountered in various vertical sectors. This enables manufacturers to develop the right hardware and software to deliver the solution. Installers then implement the technology to ensure effective delivery. A fine balance in this relationship ensures the solution meets the needs of the end user. The product needs to be flexible and powerful enough to deliver to a wide range of possible users, whilst the installer has the hands-on opportunity to tailor the solution to meet exact customer needs. In a world of potentially endless variations, it is this excellent working relationship between those that develop and produce the systems, and the expertise of the installer, that ensures successful security solutions.
Both play important roles, but ideally, they are working together in close partnership. They can validate that each has the same understanding not only of the end user's desired outcome(s) – but also address any unrealised issues that may affect or better the outcome. Certainly, the manufacturer will be able to best address their own products' capabilities in the context of a project's goals. Systems integrators need to ensure that all the technology components delivered as part of the complete solution will work to meet or exceed expectations. Manufacturers and systems integrators should have a symbiotic approach to foundational issues such as system resiliency and cybersecurity. They need to work together to ensure the customer understands the importance of implementing proper operational policies, fail safes and cyber hygiene. Ultimately, the stronger the partnership, the better they can leverage discussions and relationships with the end user to ultimately delight the customer.
While solutions vary greatly by customer and use case, ultimately, both integrator and manufacturer play a role in getting the right solution installed at the customer site. The integrator, being on the front line, is responsible for inspecting the site and consulting with the customer on their specific challenges and goals. Armed with that data, the integrator then has the task of choosing products that fit the unique requirements and the budget constraints of the project. Manufacturers must continually advance the technology while ensuring their products integrate well within a larger ecosystem. Successful deployments require both integrators and manufacturers to play their part by frequently communicating requirements and always planning for the future. Customers don't like finger-pointing when things don't work, and this is why standards and best practices exist. It's a team effort, but only by working closely with manufacturers can integrators put forward a truly competitive bid.
Since a security solution typically involves multiple manufacturers, I'd say that integrators have the primary role of creating the overall solution, followed closely by manufacturers who must supply best-of-breed products and tools capable of satisfying the customer's requirements. For a security solution, it's the integrator that frequently has to worry about the underlying network infrastructure and its ability to support the bandwidth that cameras and other critical operations equipment may require. They are also on the hook to make sure products from different manufacturers work well together since they may also be supplying alarm, access control, or even communications systems. If a high-resolution camera system is too bandwidth-heavy to provide for a user-friendly remote investigation, for example, it's the integrator who will get the blame. This is why successful integrators carefully and continuously vet manufacturers for the latest and greatest technology and ensure businesses have a comprehensive security strategy.
Both the manufacturer and the integrator are responsible for providing security solutions to end users. The manufacturer is responsible for supplying products that meet or exceed requirements with regards to cybersecurity, functionality, flexibility, and durability. It's important for manufacturers to provide a variety of products that can satisfy a broad range of requirements and environmental conditions at competitive price points. Designing products that support industry standards for interoperability is also essential. Since every installation is unique, integrators need to be able to design custom solutions for end users using the best cameras, VMS, and surrounding infrastructure available that fit within the end user's budget. Training and communication between manufacturers, dealers and integrators, is key to customer satisfaction.
The integrator has always been indispensable in creating and offering end-to-end solutions, especially those encompassing different vendors and technologies. A 'solution' typically solves a rather specific problem in a specific domain – typically integrators are best equipped to dive into the problem space with the customer. In the end, though, camera manufacturers are providing key components to the overall solution. Vendors will only be perceived as a value driver if their components are prepared to operate seamlessly and function efficiently within the rest of the IT landscape to provide a great customer experience. Like many other business areas, collaboration always beats competition and manufacturers, and integrators need to work as a team that is focused on providing the best possible experience for the end-user.
---
Editor Summary
There is universal agreement among our Expert Panelists that both the integrator and the manufacturer play vital roles to ensure a successful security 'solution.' Ideally, they should work closely in partnership. The last word on who is responsible often becomes clear when something goes wrong. That's when the finger-pointing begins, and the true depth of the partnership is put to the test.
Azena case studies
Intelligent video analytics: Providing flexibility for parking management
Just like other industries around the globe, the patience of parking operations management has been tested as the usage of parking facilities in urban and suburban settings fluctuated widely over the past year due to local health and safety and occupancy restrictions. As the overall industry looks to spring back from COVID-19 levels, it is also simultaneously looking to transition from traditional analog and on-premise managed operations to solutions that digitise parking operations and provide...
Security & Safety Things GmbH deploys IoT platform for smart surveillance cameras at Amsterdam's Johan Cruijff ArenA
Johan Cruijff ArenA will utilise innovative video analytics to improve visitor flow, optimise parking utilisation and offer fans an anonymous way to provide feedback about the stadium experience, among other uses. The Security & Safety Things IoT platform for smart cameras will integrate into the ArenA's operational software to provide key insights into stadium operations and ongoing health and safety measures, especially useful since the pandemic. The partnership will provide a poten...

Contacts
Sendlinger Str. 7, 80331 München, Germany