ASSA ABLOY - Code Handle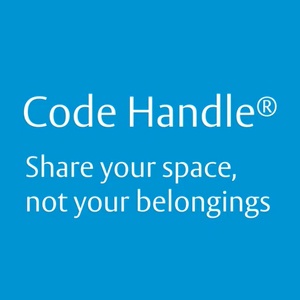 ASSA ABLOY EMEA, Duke Street, Woking, Surrey, GU21 5BH, United Kingdom (UK)
+44 (0) 148 371 2940
ASSA ABLOY - Code Handle Overview:
You don't have eyes in the back of your head. It is impossible to keep watch over every private door in a public-facing space: the storeroom in a shop or pharmacy, or the toilet for staff use only.
That's when you need Code Handle®.
This simple, secure, easy-to-fit handle with a built-in PIN-pad locks the door for you — with no wiring, no expensive access control system, no cumbersome keys and no major changes to your current door.
Code Handle works with an electronic PIN code to make sure only authorised people, like staff, can unlock the door.
ASSA ABLOY - Code Handle news
Code Handle® from ASSA ABLOY Door Hardware provides access control solution
For premises looking to secure rooms in busy public spaces, such as commercial offices, healthcare buildings and retail environments, Code Handle® from ASSA ABLOY Door Hardware provides a stylish, secure and easy-to-fit solution. A sleek and stylish handle with a built-in PIN-pad, Code Handle offers a convenient access control solution for those that need to keep private rooms separate from public areas. Access is granted to authorised individuals via a four-digit code on the handle's keypad. Code Handle also automatically locks when a door closes, for added security and peace of mind. Access control systems Unlike other costly access control systems, Code Handle can be quickly and easily installed or retrofitted. It is battery-powered and so requires no expensive wiring, and works together with an existing locking unit for ease and convenience – users can keep the current cylinder or lock, and upgrade almost any interior door to Code Handle by securing it in place with simply two screws. Offered with a master code and up to nine different user PINs, Code Handle delivers many benefits over key-operated locks. Not only do businesses have to keep track of keys, which can amount to a great deal of wasted admin and time spent monitoring these, but there is also the cost of getting new keys cut or locks changed should any keys become lost or fall into unwanted hands. Should an employee move on, the PIN for a room can be immediately changed to a different one. Protect private rooms Eryl Jones, Managing Director of the ASSA ABLOY Door Hardware Group, said: "Keeping sensitive files, private rooms, personal belongings and valuable stock safe is critical, but this can be hard to do in busy environments. Public areas with high levels of traffic can be hard to police, but Code Handle delivers a cost-effective and hassle-free solution to protect private rooms from unwanted visitors." "Complete with a great looking modern design and offered in both left and right-hand options, Code Handle also requires little maintenance, with up to 30,000 cycles provided for each battery. Users also never have to worry about whether they have locked the door when exiting a room, as Code Handle does this automatically." "Ultimately, Code Handle offers organisations an affordable and secure solution for protecting private rooms from intruders and other members of the public. For those with private rooms that open out onto public-facing spaces, Code Handle is a simple and convenient choice, which can be quickly installed with minimal hassle."
Traka Automotive enters mechanical key systems market with the launch of TrakaMEC key management range
Traka Automotive, one of UK's renowned electronic key management solution provider for automotive dealers, has expanded its product portfolio by launching TrakaMEC, a mechanical key management range. TrakaMEC is an affordable new addition to Traka Automotive's extensive range of solutions, designed to meet the needs of dealerships and services centres that are not yet requiring fully networked and integrated electronic key management systems. Presenting a highly secure mechanical key management solution, TrakaMEC is available in two systems; TrakaMEC Supreme as tested to rigiorous LPS1175 and EN14450 standards, and TrakaMEC Lite for a simpler and more low cost solution. Electronic key management Says Paul Smith, Director Traka Automative: "Latest statistics show nearly a third of Brits are now looking to prepare to return to regular commuting, purchasing a car to limit their exposure to other members of the public and avoid public transport where possible. Dealerships, large and small across the UK, need to be up and running as efficiently as possible to meet demands." "TrakaMEC has been launched as a cost effective solution to help those aspiring to move to an electronic system as they grow in this new working environment. Traka Automotive is already the market-leading electronic key management solution provider amongst larger franchise and prestige dealerships brands. With the launch into mechanical, we're making the upgrade path very easy and attractively-priced for dealerships to advance at their own pace." Key management solution Each Supreme cabinet comes with a modern electronic Code Handle which can be programmed with nine user codes Each TrakaMEC Supreme cabinet is built with the highest quality Union ASSA ABLOY components including force resistant, anti-drill, anti-pick and anti-saw BS 5-lever mortice deadlocks for extra peace of mind and security. Additionally, each Supreme cabinet comes with a modern electronic Code Handle which can be programmed with nine different user codes to improve security. TrakaMEC Lite is a low cost and effective key management solution, designed to meet the needs of dealerships with less stringent security specification demands than TrakaMEC Supreme provides. TrakaMEC Lite cabinets are available with 50, 100 or 150 key capacity. Individual dealership requirements Paul concluded: "TrakaMEC customers can be assured at an uncertain time of getting the best of many worlds. They will receive a solution designed, made and supported by Traka; the global leader in access solutions dedicated to satisfying end user needs for security, safety and convenience. At the same time benefit from a highly cost-effective, outstanding quality mechanical product designed specifically for automotive customers that can be scalable to suit individual dealership requirements."
ASSA ABLOY Code Handle PIN lock deployed at Fylab, Spain
In all medical settings, people are coming and going all day. Therapists leave their personal belongings in changing rooms, patients want privacy in consulting rooms, open or unlocked doors can be an invitation to opportunists. Yet, keeping track of mechanical keys can be a tiresome task for a small practice. There is a solution: The Code Handle PIN lock from ASSA ABLOY. Keyless access solution In Irun, in Spain's Basque country, Fylab sought easy electronic door security for their consulting rooms. These rooms house expensive specialist equipment for the various therapeutic disciplines offered by Fylab. Requirements were straightforward: a simple, secure, keyless access solution designed to work in a facility that gets a lot of daily traffic from professionals and the public. They needed a locking device that is easy to retrofit and incorporates a contemporary device design to match with Fylab's modern medical workplace. Electronic security The Code Handle PIN-locking door handle added electronic security to three consulting-room doors at Fylab, without wires or cables. Two screws fit a Code Handle to almost any interior door (between 35mm to 80mm thick). One doesn't even need to change the existing door cylinder. "I am no artist or handyman, but I managed to fit the handles within 10 minutes," says Fylab founder, Borja Saldias Retegui. Benefits for small medical practice Code Handle adds electronic security to almost any interior door without disrupting its aesthetics Code Handle has many advantages for a small medical practice. Code Handle adds electronic security to almost any interior door without disrupting its aesthetics. If one needs to secure a door facing a public space, Code Handle does it subtly and with zero hassle. At Fylab, Code Handle devices locks both wooden and glass doors, keeping equipment and therapists' personal belongings safe. Nine different PIN numbers "We like the solution a lot because we can do away with keys," adds Borja. Code Handle removes the need to track cumbersome keys, or install expensive access control. Because every Code Handle allows up to nine different PIN numbers (four to six digits), all authorised staff at Fylab can have their own security code. The practice manager cancels or amends PINs at any time using the master PIN. Two standard batteries (CR2) slot inside the handle, typically lasting 30,000 lock/unlock cycles before replacement. It's simple. Auto-locking Code Handle provides the most-simple solution for access control in a small facility" "Code Handle is unique in comparison to common code door locks: it has the code function and battery incorporated inside its handle, so you don't need to make extra modifications to your door," explains Lars Angelin, Business Development Manager for Code Handle at ASSA ABLOY EMEA. Auto-locking is another helpful feature. When the door closes, Code Handle locks it automatically. One doesn't need to put down whatever they are carrying, and no one can open it from the outside while one is not looking. To keep the door open briefly, one simply holds Code Handle down for five seconds and it remains temporarily unlocked. For convenience, Code Handle always opens freely from the inside. "Code Handle provides the most-simple solution for access control in a small facility," says Borja.