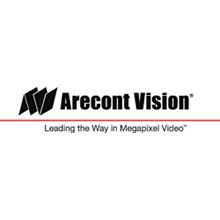 Arecont will provide Channel Partner Certification Programs consisting of online product training and tips
Arecont Vision, the industry leader in IP-based megapixel camera technology, recently announced that "Arecont Vision University" has advanced to now provide an online portal for reseller partner education. Responding to the demand for the company's popular Channel Partner Certification Programs (CPCP), Arecont Vision has developed an online learning centre to make educational courses available on demand. The program, CPCP TEC, consists of online product training and tips to help systems integrators more easily install Arecont Vision multi-megapixel cameras. CPCP TEC is one component of the company's Channel Partner Certification Program, including General certification and Advanced certification courses held regionally as one-day training sessions.
"This exciting new portal further demonstrates Arecont Vision's educational leadership in the security industry. The CPCP TEC courses provide another way for Arecont Vision to support the needs of technicians installing our cameras," said Jason Schimpf, Director of Partner Relations, Arecont Vision. "Through a series of short video clips technicians can view lessons on the proper installation, configuration and servicing of our megapixel cameras. Since the courses are delivered via the web, we will continue to add new content to enable our certified partners to meet their on-going education needs."
Lessons in CPCP TEC are 5-10 minutes in length and are broken into segments for easy comprehension. Topics include:
Setup and Installation of each camera family
Camera web settings tutorial
Setting a custom exposure reference
Camera "Troubleshooting 101"
Updating camera firmware
CPCP TEC training is free of charge. Please register at the Arecont Vision University page. Web-based General and Advanced CPCP courses will also be added to Arecont Vision University in the near future.
Download PDF version