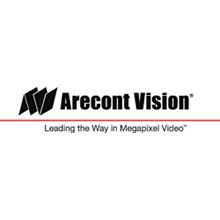 Arecont's IP cameras provide greater compression efficiency to address issues of bandwidth and storage
Arecont Vision
, the industry leader in IP-based megapixel camera technology, launched a new A&E (Architect & Engineer) Partner Programme to provide architects, engineers and consultants with the tools they need to design effective megapixel video security systems. Announced at
ISC West
, Arecont Vision's A&E Partner Programme includes access to a password-protected web portal that offers design tools such as storage, bandwidth and field-of-view calculators, A&E specification documents, mechanical drawings, and a database of Microsoft Visio shapes. Membership in the programme is free for architects, engineers and consultants.
"Our goal is to make sure the security industry's A&E community is well equipped with the necessary tools to design flawless megapixel security systems,"
said Jason Schimpf, Partner Relations Manager, Arecont Vision.
"Education is a vital part of promoting widespread use of megapixel technologies, and architects, engineers, specifiers and consultants are well positioned to spread the word and expand the use of megapixel cameras to new applications. We want to provide the tools to make that process as seamless and effortless as possible."
Arecont's IP cameras range from 1.3 to 10 megapixels and have advanced capabilities such as dual sensor day/night and panoramic viewing
A&E Partner Programme benefits include access to Technology Partner Programme integration information, availability of product for evaluation, and technical, sales and engineering support. Available materials include a reference binder and USB thumb-drive, A&E specifications in Microsoft Word, product data sheets, a video clip and image library, and a quarterly newsletter with product and programme updates. Mechanical drawings are available in multiple formats. Education opportunities for A&E Partner Programme members include Channel Partner Certification Programme and lunch-and-learn seminars.

Arecont Vision's cameras range in image resolution from 1.3 to 10 megapixels, including camera models providing advanced capabilities such as dual sensor day/night and panoramic viewing. Using H.264 compression, Arecont Vision cameras provide greater compression efficiency to address system issues related to bandwidth and storage. The Arecont Vision line also includes the MegaDome series of all-in-one dome cameras and a new compact JPEG series of cameras to address cost-sensitive applications.
Download PDF version