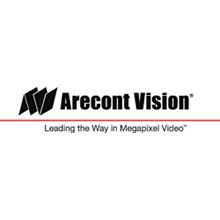 The three new Arecont Vision reps are: ProSource, RW Sales and Southeast Security Products
Arecont Vision, provider of the industry's broadest line of IP-based megapixel video cameras, announces the addition of three new U.S. manufacturer's representative organisations; ProSource, RW Sales and Southeast Security Products. The announcement, made by Scott Schafer, Arecont Vision's Executive Vice President of Sales and Marketing, is intended to further solidify their strong core of accomplished manufacturer representative organisations.
ProSource will market Arecont Vision's extensive offering of megapixel cameras in Colorado, Utah and Wyoming. The company brings over 11 years of industry experience in both IP and megapixel technology. "Arecont Vision's high-quality, innovative product mix empowers us to deliver the best in class video solutions to our customers," said Jeff Lambert, the principal of ProSource.
With over 25 years of industry experience, RW Sales was an obvious choice for expanding sales coverage across Minnesota, North Dakota, South Dakota and Northern Wisconsin. "We are excited to represent the industry's leading line of megapixel cameras. We look forward to a long and successful relationship with Arecont Vision," said Russell Walde, the principal of RW Sales.
Southeast Security Products will represent Arecont Vision in Florida, Georgia, Alabama, Tennessee, North Carolina, South Carolina and southern Virginia. The company was established in 1993 and is now committed to contributing their proven expertise to Arecont Vision. "Arecont Vision represents a strategic addition to our family of high-quality brands and is positioned perfectly for the immediate and long term future of the electronic security industry", said Roy Nilsen, the company's principal.
"These companies share in our philosophy of superior customer relations, industry expertise and the importance of local product, education and sales support," stated Mr. Schafer. "We strongly believe that our new relationship with these representative organisations will increase our business significantly in the U.S. market with both resellers and end users."
Download PDF version