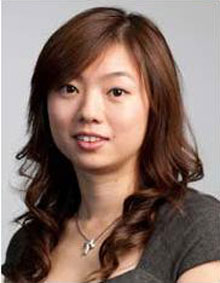 Becky Zhou has been promoted to Arecont Vision's Director of Sales, Asia Pacific
Arecont Vision
, the industry leader in IP-based megapixel camera technology, announces three new sales management appointments to improve channel support and work with Arecont Vision's reseller partners to meet growing demand for the unparalleled image quality and resolution available with megapixel video. One addition and two promotions within the sales management team will substantially strengthen Arecont Vision's global sales organisation.
Chris Sessa joins Arecont Vision as Director of Sales, North America - East with a territory including eastern Canada, eastern United States and the Caribbean. With more than eight years experience selling security and IT infrastructure to end-users and resellers, Sessa is an expert in networked systems and megapixel technology. He was previously the U.S. sales manager for Mobotix, where he was responsible for channel development for distributors, resellers, and architects & engineers.
Becky Zhou has been promoted to Arecont Vision's Director of Sales, Asia Pacific with a territory that includes Southeast Asia, China and Japan. She began Arecont Vision's sales efforts in the Asia-Pacific region two years ago and has driven significant growth in her territory, especially in the past year. Ms. Zhou holds a master's degree in engineering from the University of Southern California.
Nathan Wheeler has been promoted to Arecont Vision's Director of Sales, North America - West with a territory that includes western United States and western Canada. Before his new appointment, Mr. Wheeler previously served as a consulting manufacturer's representative for Arecont Vision and then became Western U.S. Sales Manager in January 2008. He has helped set the pace for Arecont Vision's sales growth, and was recently recognised as Region Sales Manager of the Year.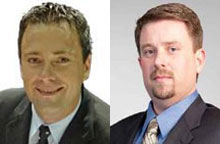 Chris Sessa, Director of Sales, North America - East and Nathan Wheeler, Director of Sales, North America - West
"Our sales leadership team is critical to our success as we introduce more system integrators and end-users to the many technical and economic benefits of megapixel video technology," said Scott Schafer, Arecont Vision Executive Vice President of Sales and Marketing. "We are fortunate to have these experienced and knowledgeable sales professionals to lead our team, and we look forward to them helping us attain even greater successes in the future."
Download PDF version