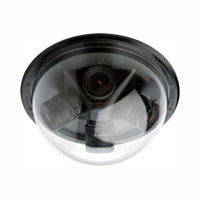 Arecont's new line of H.264 high definition cameras will be on display at Stand 121
Pivot3 and Arecont Vision team up to present a complete high-definition camera and storage solution at IIPSEC 2009.
Vidicore, the European representatives for Pivot3, will be exhibiting the Pivot3 and Arecont Vision solutions at Stand 121. Iain Cameron, Vidicore's UK Representative, invites you to come and visit us for comprehensive presentation of this unique solution along with our team of experts.
Vidicore will be presenting Pivot3's video-optimized storage solution, which can be shared by Mirasys NVR/DVRs. The innovative approach matches the availability, bandwidth, and capacity needs of the surveillance market with a clustered approach that lets customers dynamically expand over time. With the unique Serverless Computing approach, customers can eliminate standalone NVR servers and reduce rack space, power, cooling and cost.
Arecont Vision manufactures HDTV surveillance IP cameras and software. Leveraging its proprietary MegaVideo® technology, the company offers the world's fastest multi-megapixel (8M, 5M, 3M, 2M and 1.3M) network cameras supporting full-motion video frame rates. Arecont's new line of H.264 high definition cameras provides security professionals with the flexibility of various frame rates and resolutions for a variety of applications. Arecont Vision systems deliver unparalleled clarity at an unbeatable price providing vastly superior alternative to analogue CCTV.
Download PDF version