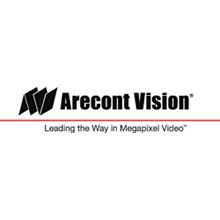 Arecont Vision and Mirasys Ltd have teamed up to facilitate seamless H.264 megapixel cameras and NVR operability
Arecont Vision, the industry leader in megapixel IP camera technology, has expanded its alliance with Mirasys Ltd to facilitate the seamless operability of the company's highly recognized H.264 megapixel cameras with Mirasys' industry leading NVR solutions.
"Mirasys's platform is well known in the industry for its ease of operation. Our expanded alliance with Mirasys further accelerates the integration and operability of our powerful new imaging devices with their industry leading NVR solutions," said Dr. Michael Kaplinsky, CEO, Arecont Vision. "Integrating our line of H.264 cameras with Mirasys's software offers the security market convenient and reasonably priced access to dramatically improved multi-megapixel surveillance solutions."
"The arrival of H.264 megapixel cameras marks the start of a new era in surveillance technology," Jukka Riivari, CEO of Mirasys, commented. "Our customers are excited about how the integration of Arecont's H.264 IP cameras gives them the ability to track people more effectively. The integration makes it possible for users to intelligently manipulate high resolution video and images, and simultaneously overcome the challenges of limited network bandwidth and the explosion of surveillance data."
Arecont Vision's suite of megapixel imaging solutions is led by the company's recently introduced line of H.264 IP cameras with 1.3M, 2M, 3M and 5 megapixels. The line features Arecont Vision's fully compliant implementation of H.264 compression technology to provide security professionals with multi-streaming capabilities at different video formats, frame rates, and resolutions. Arecont Vision's H.264 encoder delivers 80 billion operations per second resulting in a 10X bandwidth and storage reduction on average over MJPEG megapixel equivalents. Additionally, Arecont Vision's multi-megapixel cameras offer High Definition resolution that is up to 25X greater than standard resolution IP or analog cameras.
Download PDF version