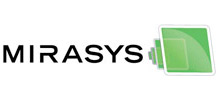 Mirasys, one of the world's leading providers of open platform digital CCTV and video surveillance solutions, recently announced that it has signed a distribution agreement with Norbain Benelux, one of Europe's most successful distributors of CCTV, Access Control and Intruder Detection equipment.
As part of the agreement, Norbain will be able to offer Mirasys' portfolio of digital CCTV and video surveillance solutions in the Netherlands, Belgium and Luxemburg enabling its customers to take full advantage of the flexibility and openness associated with Mirasys products.
"The Mirasys portfolio of products will be the first digital CCTV solution that Norbain Benelux decided to distribute in the region," said John van Willegen, Business Development Manager at Norbain Benelux. "We chose Mirasys as it's the best known hybrid solution on the market, and offers most flexibility when it comes to migrating customers from analogue to IP video surveillance. The fact that Mirasys is the first software provider to support Arecont H.264 megapixel cameras also played a major part in our decision."
Norbain Benelux will distribute and provide full support for both hardware solutions such as Mirasys V series and Mirasys N series as well as the recently launched software-only solutions Mirasys NVR Pro and Mirasys NVR Enterprise. Mirasys NVR Pro is a single-server solution that supports up to 32 cameras,and Mirasys NVR Enterprise supports multiple servers, up to 5000 IP cameras and simultaneous users with enhanced features such as audio recording and backup archiving.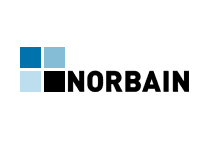 "We are very excited to be partnering with Norbain, whose extensive experience in CCTV will guide us as we try to navigate in this very competitive and demanding market," commented Kim Långström, VP of Sales at Mirasys. "Mirasys will bring great value for money to customers who want to upgrade to high resolution technology today and not to wait for the benefits for years."
Download PDF version