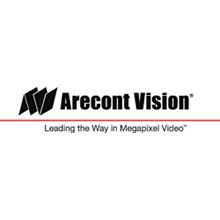 Arecont's industry leadership is illustrated through its partner programmes

One of the world leaders of video surveillance market,
Arecont Vision
rebooked participation in
TB Forum 2014
, the biggest congress in Russia, CIS member states and Eastern Europe countries covering the entire spectrum of security issues with outstanding exposure.
Arecont Vision is leading the way in IP video with cutting edge innovations, superior performance and the broadest selection of megapixel IP cameras.
The company has grown consistently over the past 8 years. Since the beginnings in Southern California, the organisation has expanded worldwide reach beyond North America with offices and representation in Europe, Russia, Middle East, Africa, Asia Pacific and Latin America. Arecont Vision maintains a channel partner sales model including systems integrators, value added resellers, dealers and distributors. Their marketing programmes and field sales organisations create demand at the end user level and pull business through reseller channel partners.
Arecont Vision's industry leadership is further illustrated through its partner programmes such as the Channel Partner Certification Program which provides megapixel education to the market and the Technology Partner Program which capitalises on integration with more than 80 of the world's NVR and VMS technology platforms.
Arecont Vision continues to lead the way in megapixel video. TB Forum 2014 will see more international participants. There is a growing interest in Germany, France, UK and the US.
Download PDF version