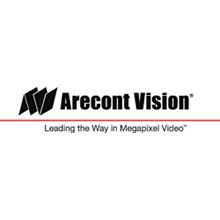 Arecont Vision's teams up with exacq Technologies to provide customers with improved surveillance solution
Arecont Vision, the industry leader in megapixel IP camera technology, announces that it has furthered its partnership with Exacq Technologies. The collaborative effort assures interoperability of Arecont Vision's H.264 megapixel cameras offering to customers an efficient megapixel surveillance solution on Exacq Technologies' exacqVision NVR platform.

"Exacq Technologies is one of the recognised leaders in NVR solutions and we are pleased to be working more closely with them to provide a seamlessly integrated megapixel IP video surveillance solution," said Dr. Michael Kaplinsky, CEO, Arecont Vision. "Arecont Vision's H.264 megapixel cameras provide dramatic bandwidth and storage saving, and we believe that our partnership with Exacq Technologies provides a high performance yet economical solution to our mutual base of customers."

"We continue to work very closely with Arecont Vision to integrate their latest camera innovations with our exacqVision NVR software. We have found that the new Arecont Vision H.264 megapixel IP cameras, recording on our exacqVision NVR servers, require less CPU bandwidth than is required for MJPEG," notes Dave Underwood, President, Exacq Technologies. "The efficiencies of this new line of cameras combined with the exacqVision platform make megapixel video a compelling choice for a wide range of surveillance needs."

Arecont Vision's suite of megapixel imaging solutions is led by the company's recently introduced line of H.264 IP cameras
with 1.3M, 2M, 3M and 5 megapixels. The line features Arecont Vision's fully compliant implementation of H.264 compression technology to provide security professionals with multi-streaming capabilities at different video formats, frame rates, and resolutions. Arecont Vision's H.264 encoder delivers 80 billion operations per second resulting in a 10X bandwidth and storage reduction on average over MJPEG megapixel equivalents. Additionally, Arecont Vision's multi-megapixel cameras offer High Definition resolution that is up to 25X greater than standard resolution IP or analogue cameras.
Download PDF version