Ajax Systems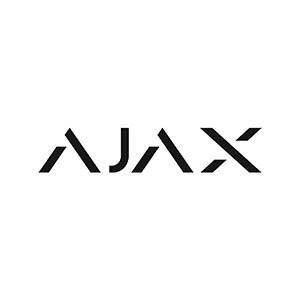 One Business Centre DMCC, Floor 6, Private Office 88, Jumeirah Lakes Towers, United Arab Emirates
Ajax Systems Overview:
Ajax wireless security system stands on the cutting edge of technology and science.
The Ajax's product line includes 22 devices for protection of premises and adjacent territories, fire safety, and flood protection, as well as home automation. It also can integrate video surveillance.
The system is fully secured with anti-sabotage and anti-jamming systems, encrypted channels and authentication. It boasts two-way communication, polls detectors every 12-300 seconds and sends alarm notifications in fewer than 150 milliseconds.
The Ajax system can be controlled using mobile or desktop application, and there is a separate app for installers and security companies. Also, you can maintain or test devices remotely.
The system can connect to all popular central monitoring stations using the SIA or the ContactID protocols.
Having received the prestigious awards of specialised exhibitions such as MIPS (Russia), IFSEC (United Kingdom), Expoprotection (France), today Ajax is the most awarded security system in Europe.
Ajax Systems news
Bitglass' SASE platform achieves perfect score in KuppingerCole's Cloud Access Security Brokers market compass
Bitglass, the Total Cloud Security Company, has received full scores across all nine criteria in KuppingerCole's Market Compass on Cloud Access Security Brokers (CASBs). The report covers vendors with offerings that address the challenges of security and compliance when using cloud services. This is the fourth time KuppingerCole has included Bitglass in its CASB Compass, demonstrating the company's strong and consistent market validation. The criteria against which participants are reviewed include security, interoperability, usability, deployment, discovery, access control, data protection, compliance, and posture management. In addition to securing top marks for the above criteria, Bitglass' CASB was selected as the solution "Featured for Innovation," highlighting Bitglass for pushing the cloud security space forward with its advanced technologies. Agentless reverse proxy One major problem with the deployment of CASB is the need to install agents on devices or as part of a forward proxy" Specifically, the report focused on the uniqueness of its agentless reverse proxy. Powered by patented AJAX-VM technology, which ensures performance and uptime as applications are updated, Bitglass' reverse proxy delivers agentless, real-time protection for any app accessed by any device - including personal devices. Additionally, the Market Compass highlights Bitglass' SmartEdge Secure Web Gateway (SWG). As the world's only on-device SWG, it decrypts and inspects traffic locally via a SmartEdge agent on each device, forgoing the need for on-premises appliances, VPNs, cloud proxies, and network hops. Real-time data "One major problem with the deployment of CASB is the need to install agents on devices or as part of a forward proxy," says KuppingerCole analyst and author of the report Mike Small. "The Bitglass solution leverages patent pending AJAX-VM agentless reverse proxy capabilities. This enables the Bitglass solution to provide support to any application with real-time data and threat protection, identity, and visibility."
Ajax Systems appoints Steve Norman as the Sales Leader to expand presence in UK market
Ajax Systems, the developer behind the most award-winning wireless alarm in Europe, has hired a UK Sales Leader to strengthen the presence in the UK market and expand the local team. Steve Norman is a security industry veteran. For the last 20 years, he was working for major international manufacturers from the US and China, and a distribution and integration company in the UK - this experience lets Steve understand the industry from all sectors. Industrial intruder detection Lately, he headed up the business development team in Hikvision and then spent nearly 4 years managing the team in Dahua UK. Steve joins Ajax as the head of the UK sales team and will work towards its active development and growth. He will strengthen the Ajax team from October 1st. "Ajax has taken an industry that is firmly stuck in a particular way and has approached it with an Apple-esque viewpoint, and I believe that they will change the industry. The opportunity to be at the start of this in the UK and build a tight team to deliver this was too good to miss. I'd like to build a team that, working together, will exceed all expectations and deliver tomorrows intruder detection to an industry that can deliver so much more", said Steve Norman, UK Sales Leader at Ajax Systems. Full-fledged team For Ajax, the UK is one of the key markets, and therefore we are taking roots deeper and deeper into it" "For Ajax, the UK is one of the key markets, and therefore we are taking roots deeper and deeper into it. We have several products specifically for this market: the recent StreetSiren DoubleDeck, the current implementation of PD 6662 compliance, and the upcoming launch of DoubleButton." "Certainly, we're actively striving to increase our presence there, and Steve is our next big step towards enforcing our team in the UK. Soon, the team will grow even more - Ajax will have a large full-fledged team on the UK ground", said Aleksandr Konotopskyi, CEO of Ajax Systems. Alarm confirmation function Ajax Systems officially entered the UK market at the end of 2018. However, the system gained the recognition of the British professional security community even earlier. In 2017 Ajax was recognised as the "Intruder Alarm of the Year" at the IFSEC International, a renowned integrated security event in London. The company is working on launching new products for the British market. This autumn, Ajax will introduce the OS Malevich 2.10 update that will bring an alarm confirmation function including two detectors. Thus, the Ajax security system will meet all the requirements of the British PD6662 standard. As a result, not only security companies but also police patrols will be able to respond to Ajax alarms.
Ajax Systems announces new updates to OS Malevich 2.9 software with 6 new features added to security systems
Ajax Systems have announced that the latest OS Malevich 2.9 update brings significant changes for users and security industry professionals. The new data import feature simplifies the process of replacing old hubs with new ones. Remote activation/deactivation Detectors that work incorrectly can now be deactivated remotely and still be part of the system. Button and transmitter got new types of alarm notifications, adjustable in the app. Automation devices can now work in pulse mode and activate electrical appliances for a short period. The in-app panic button can now be used anywhere, not just at the protected property. Upon activation, it sends smartphone coordinates to an alarm monitoring company and all system users. Data import: Replacing hubs without reconfiguring the system With the import feature, all settings, connected devices, security groups, scenarios, and users can be easily migrated from an old hub to the new one. Engineers and user-administrators can install a more advanced hub model on the protected property without reconnecting each detector. Import feature also allows engineers to quickly restore the security system's integrity, if its hub fails for some reason. Even if the system has hundreds of devices, dozens of scenarios, and several ReX range extenders, data import will take less than 15 minutes. The process is almost fully automated. Just connect the new hub to the internet, switch off the old one, start the data import, and follow instructions in the app. Temporary device deactivation Wrong installation, bad mounting choice, low signal level, broken tamper, or any other malfunction can easily result in a false alarm. With the release of OS Malevich 2.9, engineers can deactivate malfunctioning detectors remotely. No need to delete them from the list of devices. No need to rush to location. Two types of temporary device deactivation are available in the Ajax app, one is complete device deactivation and the other, deactivation of the notifications about the lid state. When the device is entirely deactivated, it doesn't execute system commands and can't take part in automation scenarios. Hub ignores all alarms and notifications of the deactivated devices. If notifications about the lid state of the device are disabled, the hub ignores only its tamper alerts. Alarm monitoring companies and users can still receive other alarms and notifications of this device. Temporary device deactivation function became one of the most popular requests from European PRO-users. Now, the functionality is available for all Ajax users. Pulse mode for Socket and WallSwitch Socket and WallSwitch (with firmware version 5.54.1.0 or higher) as well as Relay (with any firmware version) can now toggle switch devices, powered from the mains for a defined period, from 0.5 to 255 seconds. When the timer expires, devices switch back to their initial state: on or off. Previously, Pulse mode was available only in the Relay settings. It allowed electrical contacts to touch for up to 15 seconds and let the current flow. At the same time, Socket and WallSwitch could work only in bi-stable mode, closing and opening an electric circuit following the user's command or executing a specific scenario. An additional command was required to change their state again. With OS Malevich 2.9 update, users have more options for automating lighting, electromechanical locks, and electric valves that control the water supply. Unlike Relay, WallSwitch and Socket can control electrical appliances without intermediary relays, rechargeable batteries, or an inverter. Adjustable alarm types for Button and Transmitter Information in alarm notifications defines how an alarm monitoring company and users will respond to the situation With OS Malevich 2.9 release, the settings of button and transmitter were expanded with an option to choose a type of alarm that the device communicates with an alarm monitoring company and other users: Intrusion Fire Medical help Alarm button Gas Information in alarm notifications Information in alarm notifications defines how an alarm monitoring company and users will respond to the situation. That's why it has to correspond to the nature of the threat accurately. For instance, a wired gas detector connected to Ajax via a transmitter should notify about a gas alert. And a button provided to an older person should notify about a medical emergency. By choosing an appropriate alarm type, engineers and user-admins change both the text of an alarm notification and a code of the event sent to the CMS. Transmission of smartphone coordinates to alarm monitoring companies using the in-app panic button Button, SpaceControl and panic button A panic button is a tool that is hardly ever used. But in case of an emergency, it can save lives. Button, SpaceControl, or the panic button in the Ajax app notifies CMS operators if someone is in danger and are located on protected premises. An alarm monitoring company will respond immediately, once the button is pressed. With OS Malevich 2.9 release, the in-app panic button transmits an alarm notification along with the smartphone coordinates to an alarm monitoring company. All system users also get the coordinates and can copy them to get directions using GPS apps. Now, users can call for help using the Ajax app from wherever they are. The second layer of protection from accidental pressing in SpaceControl SpaceControl key fob With OS Malevich 2.9 release, SpaceControl gets additional protection from accidental pressing SpaceControl key fob has to be within reach, in a pocket, bag, or keychain, the places where its buttons can be easily pressed by accident. So, they have equipped SpaceControl with firm buttons and developed a filter that ignores any pressing shorter than 0.15 seconds. With OS Malevich 2.9 release, SpaceControl (firmware 5.54.1.0 or higher) gets additional protection from accidental pressing, which has already proved its efficiency in button. Now, double-click and long-press activation options are available in the device settings in the Ajax app. They recommend turning on this feature to avoid situations when premises are accidentally armed, or the panic button is unintentionally pressed. Other features added include: The option to configure Socket LED brightness - Now, it can be turned off or dimmed. Users can check for the new features in the device settings in the Ajax app or check the Socket manual if in need of help. Notifications about hubs being switched off/on or factory reset - Now, alarm monitoring companies and users will be informed of why a hub went offline. The option to switch off the visual indication of a detector triggering - The LED indicator of a detector can now be deactivated in the device settings. The feature is available for DoorProtect, DoorProtect Plus, MotionProtect, MotionProtect Plus, CombiProtect, MotionProtect Outdoor, MotionCam, and GlassProtect with firmware update 5.55.0.0 and higher, as well as MotionProtect Curtain with firmware update 6.53.1.1 or higher. New devices support - Hub 2 Plus, StreetSiren DoubleDeck, MultiTransmitter.
Latest Ajax Systems products