Hitachi Video Servers (IP Transmission) / Video Encoders
(1)
Browse Video Servers (IP Transmission) / Video Encoders
Video server (IP transmission) products updated recently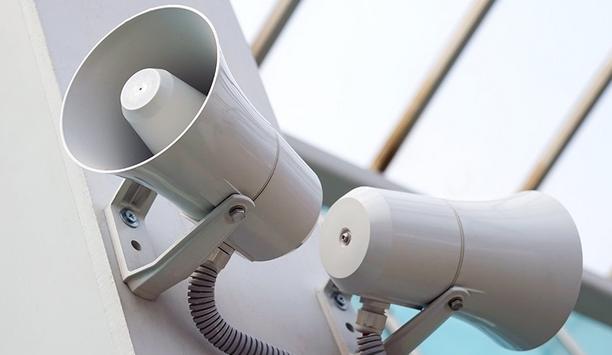 What changes has COVID-19 bought to the installation of VA/PA Systems?
TOA Corporation (UK) Ltd discuss what changes COVID-19 has bought to the installation of VA/PA Systems and how the integration of IP has impacted on that. With a year and a half of global uncertainty, we have seen huge changes in what VA/PA systems will need to deliver in order to provide safe and robust solutions with advanced zone and directional messaging. The impact of COVID has pushed installers to re-think what end-users need long-term to manage any future changes in guidelines especially for large events and complex applications such as travel hubs and how the integration of IP will assist with installing safe systems in the future. Providing public announcements PA/VA has been one of the few parts of our industry that has remained consistent and buoyant during the lockdown. It has been the ideal time for public buildings to upgrade as restrictions did not apply to the construction industry and many installations were actually fast-tracked in the hope that when restrictions lifted commercial properties could open as quickly as possible. PA/VA has been one of the few parts of our industry that has remained consistent This was coupled with the knowledge that changes would have to be made to address the increased demand in providing public announcements outside the standard evacuation messages that most VA/PA have been traditionally used for and enable the impact of having to be flexible to deliver multiple messages. Flexible system management So what is changing? Leading in VA/PA is the availability of IP which enables more flexible system management. It allows installation/solution management engineers to offer remote access to complex systems from a central control room meaning that they can maintain and control systems from one hub and operate for multiple areas on large complex sites such as an airport or stadiums. This provides not only a better level of technical coverage across a whole site but also allows an engineer to monitor and fault find without the delay of waiting to being able to access a specific area. This is especially important for vulnerable applications such as schools and health facilities as it enables them to control and reduce the amount of interaction with engineers they need to give physical access to – therefore reducing risk. Potentially less maintenance This makes it more financially viable for both the end-user and the maintenance provider Long-term, IP also makes these systems much more cost-effective. For example, one engineer can manage a hub of multiple locations with potentially less maintenance call-out costs. This makes it more financially viable for both the end-user and the maintenance provider to justify the initial investment. With these systems being paramount to people's safety remote intervention allows for swift fault finding and problem resolution in a more effective response time and cost-effective way. To enable this the biggest development has been the integration between product manufacturers and software developers. They have been able to collaborate greatly to get products such a horn speakers to connect via industrial standard network protocols giving much greater flexibility in remote system management. Multi-rack systems The technology involved in VA/PA, especially integrating with IP, has seen huge growth recently and we are involved in projects that involve multi-rack systems to enable controlled zone management and evacuation options with greater collaboration between integrators to get the systems to work effectively. VA/PA systems must be at the forefront of long term solutions and sustainability As more people are allowed to gather in larger numbers public-facing buildings need to address their evacuation and voice announcement procedures in order to be compliant. They need to be able to deliver clear and effective messages to their visitors in order to remain open whenever guidelines change. VA/PA systems must be at the forefront of long-term solutions and sustainability. The other area of VA/PA that has changed immensely in the last 18 months is the vast difference in messaging requirements that organisations need. Public safety announcements Systems that have been used infrequently for emergency situations only are now delivering daily messages with public safety announcements. In reality, although we all hope that we will never go back to the peak of lockdown, installations must be robust to cope with any situation in the future. Many smaller spaces that wouldn't have thought they would need a PA system at all now understand that they too have an obligation to deliver public information and guidance and on a regular daily basis and this will lead to system designs being scaled up and down to meet the broadening array of applications that require VA/PA and how this is managed in the event that new protocols have to be introduced. Detailed technical plans Systems should be certified on the European Standard EN 54-16 and should be expertly designed Design and planning should be key when sourcing the right solution. Systems should be certified on the European Standard EN 54-16 and should be expertly designed to specification with detailed technical plans and tailor-made to the requirements of the end-user. With people's safety in your hands, you cannot get these systems wrong so it is important that installers are able to draw on the expert technical team resources that we, as a manufacturer, offer in adhering to this standard and for us to be able to provide a commissioning service to sign off on these important safety systems. Compared with traditional lights and sounders systems we believe the future of evacuation will be voice-based. In our ever-increasing culturally diverse world we have to embrace systems that need to be multi-lingual or be able to dedicate a message to a specific target audience and be able to be drilled down to zones and give much more directional information. Multi-zoned academies As office buildings get taller, health facilities become super hospitals or schools upgrade into multi-zoned academies we have to be able to evacuate or hold back evacuation to enable safe crowd control. In order to facilitate this VA will have to replace traditional systems or work in tandem with them. We must point out that in residential high-rise properties the primary method of evacuation, to comply to BS 8629, would still be traditional lights and sounders even if you install a separate VA system. Voice Alarm and Public Address is a long-term investment, especially as the global situation may take many years to recover, and as manufacturers working with our integrators and software developers we must continue to lead in the development of the best systems to ensure we can keep everyone safe.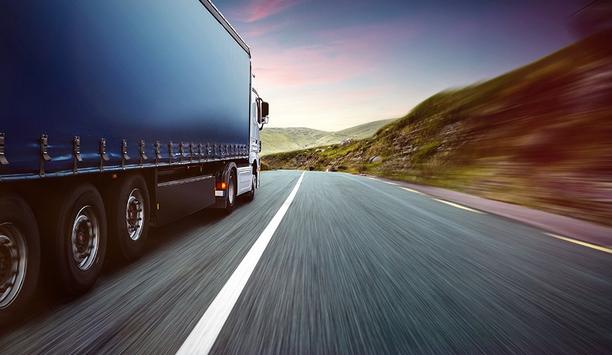 Securing mobile vehicles: The cloud and solving transportation industry challenges
Securing Intelligent Transportation Systems (ITS) in the transportation industry is multi-faceted for a multitude of reasons. Pressures build for transit industry players to modernise their security systems, while also mitigating the vulnerabilities, risks, and growth-restrictions associated with proprietary as well as integrated solutions. There are the usual physical security obstacles when it comes to increasingly integrated solutions and retrofitting updated technologies into legacy systems. Starting with edge devices like cameras and intelligent sensors acquiring video, analytics and beyond, these edge devices are now found in almost all public transportation like buses, trains, subways, airplanes, cruise lines, and so much more. You can even find them in the world's last manually operated cable car systems in San Francisco. The next layer to consider is the infrastructure and networks that support these edge devices and connect them to centralized monitoring stations or a VMS. Without this layer, all efforts at the edge or stations are in vain as you lose the connection between the two. And the final layer to consider when building a comprehensive transit solution is the software, recording devices, or viewing stations themselves that capture and report the video. The challenge of mobility However, the transportation industry in particular has a very unique challenge that many others do not – mobility. As other industries become more connected and integrated, they don't usually have to consider going in and out or bouncing between networks as edge devices physically move. Obviously in the nature of transportation, this is key. Have you ever had a bad experience with your cellular, broadband or Wi-Fi at your home or office? You are not alone. The transportation industry in particular has a very unique challenge that many others do not – mobility Can you trust these same environments to record your surveillance video to the Cloud without losing any frames, non-stop 24 hours a day, 7 days a week, 365 days a year? To add to the complexity – how do you not only provide a reliable and secure solution when it's mobile, travelling at varying speeds, and can be in/out of coverage using various wireless technologies? Waiting to upload video from a transport vehicle when it comes into port, the station, or any centralised location is a reactive approach that simply will not do any longer. Transit operations require a more proactive approach today and the ability to constantly know what is going on at any given time on their mobile vehicles, and escalate that information to headquarters, authorities, or law enforcement if needed; which can only occur with real-time monitoring. This is the ultimate question when it comes to collecting, analysing, and sharing data from mobile vehicles – how to get the video from public transportation vehicles alike to headquarters in real time! Managing video data In order to answer this question, let's get back to basics. The management and nature of video data differs greatly from conventional (IT) data. Not only is video conducted of large frames, but there are specific and important relationships among the frames and the timing between them. This relationship can easily get lost in translation if not handled properly. This is why it's critical to consider the proper way to transmit large frames while under unstable or variable networks. The Internet and its protocols were designed more than two decades ago and purposed for conventional data. Although the Internet itself has not changed, today's network environments run a lot faster, expand to further ranges, and support a variety of different types of data. Because the internet is more reliable and affordable than in the past some might think it can handle anything. However, it is good for data, but not for video. This combination makes it the perfect time to convert video recording to the Cloud! Video transmission protocol One of the main issues with today's technology is the degradation of video quality when transmitting video over the Internet. ITS are in dire need for reliable transmission of real-time video recording. To address this need a radical, yet proven, video transmission protocol has recently been introduced to the market. It uses AI technology and to adapt to different environments in order to always deliver high quality, complete video frames. This protocol, when equipped with encryption and authentication, enables video to be transmitted reliably and securely over the Internet in a cloud environment. One of the main issues with today's technology is the degradation of video quality when transmitting video over the Internet Finally, transportation industry has a video recording Cloud solution that is designed for (massive) video that can handle networks that might be experiencing high error rate. Such a protocol will not only answer the current challenges of the transportation industry, but also make the previously risky Cloud environment safe for even the most reserved environments and entities. With revolutionary transmission protocols, the time is now to consider adopting private Cloud for your transportation operations.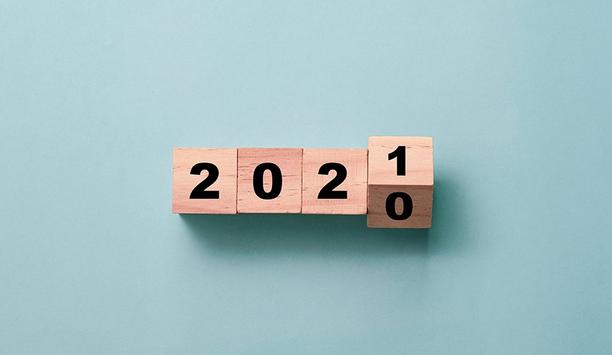 Trends and challenges we will see in the AI-driven security space in 2021
For decades, the nature of global safety has been evolving. From physical security threats like large-scale terrorist attacks and lone actor stabbings to chemical threats such as the Salisbury poisonings and even microbiological threats such as COVID-19, new challenges are constantly arising and the threat landscape we operate in today is constantly changing. Compounding the complexity of the security issues is the complexity and nature of attacks. With the economic downturn, there is the traditional rise in theft, violence and other crimes. Compound this with unmanned businesses and work-at-home staff, and there is a perfect storm for a rise in security threats. Artificial intelligence (AI) and specifically the branch of AI known as machine learning (ML), was already causing widespread disruption in many industries, including the security industry. AI has been a driving force to replace labour-based business models with integrated data and actionable intelligence that is context-aware. It has become apparent that AI will play a big part in the ongoing fight against both pandemics such as COVID-19, as well as other threats that we may face in the future. With all of this in mind, 2021 is poised to be a big year for AI growth. While AI is going to continue to impact our lives in dozens of ways, from smart sensors to face mask compliance detection, the following reflects a few top trends and challenges that I have my eye on for 2021 as we close out this year. The rise of smart city investments One such example is the increasing development of smart cities and how AI can be leveraged to build safe communities. To date, we've seen an increase in the number of smart city programmes around the globe; cities that are beginning to deploy innovative technologies for the management and ease of life services. Compounding the complexity of the security issues is the complexity and nature of attacks Typical development of a city includes standard infrastructure - roads, schools, power, water, transportation. Now, internet, data and AI capabilities are part of the standard infrastructure requirements for all new developments. AI promises to deliver increased efficiencies with the infrastructure that will accommodate growing populations while reducing our impact on the environment, resources, and communities. Global cities now account for more than half of the world's population, and the United Nations projects the number to balloon to 68% by mid-century. Owing to both demographic shifts and overall population growth, that means that around 2.5 billion people could be added to urban areas by the middle of the century, predicts the UN Department of Economic and Social Affairs (DESA). With an increase in population has come an increase in global spending on smart city initiatives to drive down the impact of growing urban concentration. Global spending on smart city initiatives is expected to total nearly $124 billion this year, an increase of 18.9% over 2019, according to IDC's Worldwide Semiannual Smart Cities Spending Guide, while Singapore, Tokyo, London and New York as the big spenders - expected to spend more than $1 billion in 2020. Using AI-driven technology to create safer public and private spaces Today, security solutions driven by AI are being developed and can be covertly deployed across a range of physical environments to protect the population in a more efficient, and accurate manner. As we look ahead to the future of public safety, it's clear that new AI technology can dramatically improve the effectiveness of today's physical security space. One such deployment is the use of video object recognition/computer vision software that can be integrated into existing video monitoring security (VMS) systems. These enhanced VMS systems can be deployed both inside and outside of buildings to identify risks and flag threats, such weapons, aggressive behaviours, theft, and safety compliance. This helps to minimise the impact of a breach by an early alert to onsite security in real-time to the location and nature of the potential threat, allowing them to intervene before a loss occurs. These same AI-enabled video solutions can similarly be used to provide advanced business operations in retail, logistics, and manufacturing organisations. Multi-sensor security solutions Also, targeted magnetic and radar sensor technologies, concealed in everyday objects like planter boxes or inside walls, can now scan individuals and bags entering a building for concealed threat objects. Using AI/machine learning, these two sensor solutions combined can identify metal content on the body and bag and match the item to a catalogue of threat items, such as guns, rifles, knives and bombs. Security solutions driven by AI are being developed and can be covertly deployed across a range of physical environments Without this advanced multi-sensor solution, it becomes nearly impossible to discover a weapon on a person's body before it appears in an assailant's hands. This multi-sensor solution allows for touchless, unobtrusive access to a building, but allows for immediate notification to onsite security when a concealed threat is detected. The hidden technology thus empowers security staff to intercept threats before they evolve into a wider scale attack, while also maintaining the privacy and civil liberties of the public, unless, of course, they are carrying a concealed weapon or pose a physical threat. With the advent of sophisticated surveillance and technological innovation, a level of caution must be exerted. Despite the ongoing global debate, there remains little regulation about the use of AI technologies in today's physical security space. One thing is certain; it must be deployed in the right place, at the right time, with the right privacy and civil liberty protection objectives. People don't want to be protected by omnipresent, obstructive and overbearing security systems that infringe on their privacy and civil liberties. They want a proper balance between security and their current way of life, one that must be fused together. Technology and tracing COVID-19 Machine learning-based technologies are playing a substantial role in the response to the COVID-19 pandemic. Traditionally, the key purpose of surveillance systems has been to detect and deter threats, including the detection of visible and hidden weapons and abnormal behaviour. While this, of course, remains a primary focus, today we are seeing how surveillance systems defend against new invisible threats, as well as rapidly automate the process of contact-tracing to capture and contain a virus before it spreads. Again, the ability to track and trace through parsing algorithms that can manage through enormous amounts of data provides a highly scalable and rapid response mechanism to control the spread of threats. AI has demonstrated potential for identifying those displaying symptoms of infectious diseases, without requiring physical human contact Although the threat may not be visible, it is just as destructive. By incorporating AI into existing technologies, government, healthcare and security professionals can monitor public spaces and environments through the combined use of digital and thermal video surveillance cameras and video management systems); just one of the solutions being explored. AI has demonstrated potential for identifying those displaying symptoms of infectious diseases, without requiring physical human contact. By Using AI-powered video analytic software, businesses can monitor face masks, social distancing and large gathering compliance and also detect elevated body temperature. Critically, technology must be capable of both identifying and tracking the virus but also be unobtrusive. An unobtrusive system that is adaptable enough to be deployed across a range of environments where the public gathers in enclosed spaces is necessary to be effective. Security in 2021 Technology has proven itself to be a valuable ally in times of crisis. For smart cities, the use of innovative AI/machine learning technologies will help optimise security solutions in areas that are brimming with potential. As we look ahead to the future of security in a world that is impacted by such a wide range of threats, from physical to chemical to microbiological, it's clear that new technologies, specifically AI can dramatically improve the effectiveness of security systems and help us to better defend against a wide spectrum of threats. Technology has a huge role to play in making our communities safe in 2021 and beyond, but for security systems to be effective, they must not be oppressive or obstructive. This will ensure they have the full support of the public - the key to success.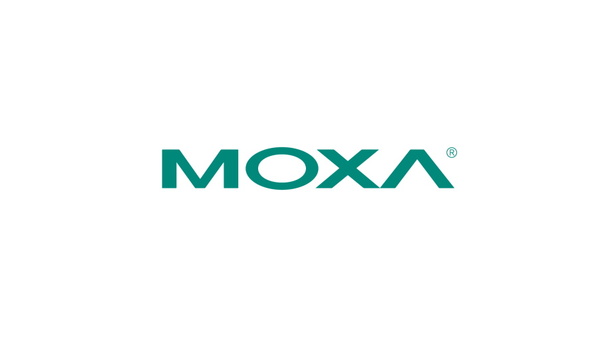 Moxa joins the OpenChainProject by the Linux Foundation to streamline open source compliance
Moxa announced that it has joined the OpenChainProject, an initiative by the Linux Foundation to streamline open source compliance. By enrolling as a Platinum member, Moxa becomes the first Taiwan-based company to join the OpenChain's Governing Board, expanding the project's reach globally and across multiple industrial sectors. Formed in 2016, the OpenChain Project aims to build trust in open source by making open source license compliance simpler and more consistent across supplies chains. The OpenChain Specification defines inflection points in business workflows where a compliance process, policy or training should exist to minimise the potential for errors and maximise the efficiency of bringing solutions to the market. Advanced industrial networking The OpenChain Specification is being prepared for submission to the International Organisation for Standardisation (ISO) and evolve from a de facto standard into a formal standard. Moxa has demonstrated for several years its continuous commitment to open source compliance to enable advanced industrial networking and communications applications for the Industrial Internet of Things (IIoT) world. This commitment has helped Moxa become one of the providers of industrial edge-to-cloud connectivity and computing solutions for IIoT environments. Promoting industry standards Moxa is thrilled to join the OpenChain Project so that we can demonstrate our commitment" Andy Cheng, President of Strategic Business Unit at Moxa, commented: "Moxa is thrilled to join the OpenChain Project so that we can demonstrate our commitment in supporting open source compliance standardisation." "Moxa has been a strong supporter of the Linux Foundation for some of its important projects such as Civil Infrastructure Project (CIP) for long-term support Linux distribution. We are now looking forward to working closely with the OpenChain community to promote industry standards of open source compliance. Moxa has actively participated in the OpenChain community during its key growth phase over the last two years," said Shane Coughlan, OpenChain General Manager. Ensuring open source compliance "Moxa joining as a Platinum member underlines its commitment to further deepening industry collaboration and understanding at this critical juncture. In particular, I believe Moxa will play an important role in helping us build bridges across the Mandarin-speaking world to ensure open source compliance." Moxa joins an array of companies that have already become Platinum members of the OpenChain Project, including ARM Holdings, Bosch, Cisco, Comcast, Facebook, Fujitsu, Google, Hitachi, Microsoft, Panasonic, Qualcomm, Siemens, Sony, Toshiba, Toyota, Uber, and Western Digital.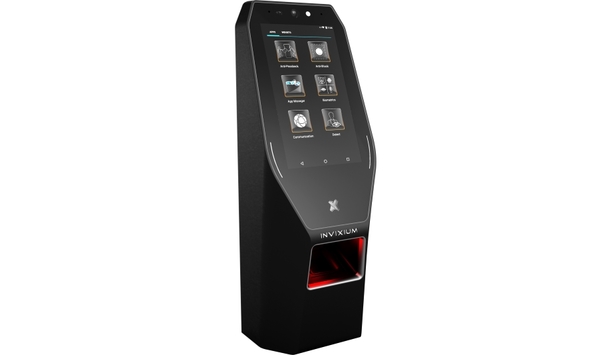 ISC West 2018: Invixium unveils IXM TITAN – a multimodal, multifactor, multipurpose biometric solution
Invixium, a manufacturer of next-generation biometric products for enterprise access control, time and attendance and smart home markets, introduced its IXM TITAN at ISC West 2018 (booth #6109). TITAN incorporates facial recognition and fingerprint or finger vein biometric modalities into one multifunctional device capable of access control, time tracking, video surveillance and video intercom applications. "Biometric authentication is now relevant and continues to trend across many markets, rapidly becoming a mainstream solution for physical security applications," says Shiraz Kapadia, CEO and President of Invixium. Invixium's new TITAN solution combines highly accurate biometric technologies and diverse functionality into one exquisitely designed unit" Facial recognition algorithm "Security professionals continue to accelerate the replacement of traditional and antiquated access control methods using physical credentials with advanced biometric solutions. Invixium's new TITAN solution – which combines highly accurate biometric technologies and diverse functionality into one exquisitely designed unit – delivers higher levels of security, is easy to deploy and implement, and provides lower total cost of ownership." TITAN's hallmark features include a revolutionary facial recognition algorithm based on a single 21-megapixel camera solution. With the fastest enrollment time and smallest biometric record size, TITAN delivers superior throughput, authenticating approximately 15 faces per minute with extreme accuracy and includes onboard memory to store an unprecedented 100,000 facial biometric records. Finger vein technology TITAN also incorporates Hitachi finger vein technology with liveness detection, making it virtually impossible to spoof. Vein technology provides increased privacy by eliminating latent prints and is not reproducible as vein patterns are beneath the skin. Two industry-leading fingerprint sensor options: Lumidigm Venus utilises multispectral imaging technology that virtually eliminates common real-world problems experienced by conventional fingerprint sensors. Fast, accurate and reliable, the Venus fingerprint sensor delivers best-in-class biometric authentication along with liveness detection. SecuGen U20 is an FBI certified, high-performance, maintenance-free optical fingerprint sensor resistant to scratches, impact, vibration and electrostatic shock. Additional features of TITAN include: Android Nougat Operating System A 2.2 GHz Quad-Core Qualcomm Snapdragon processor providing supreme power, graphics, reliability and battery efficiency Inbuilt RFID card reader options: iCLASS SE, MiFARE DESFire, MiFARE DESFire EV1 and 2, EM Prox A 5.0" IPS (in-plane switching) LCD for better colour reproduction and wider viewing angles An aluminium enclosure that makes it suitable for all environments including extreme heat, cold or rain. This construction is especially ideal for mines, construction sites, seaports, petro chemical and nuclear power plants Advanced connectivity options such as Gigabit Ethernet, RS485, RS232, customizable Wiegand, 3G for remote locations, Wi-Fi and Bluetooth But it doesn't stop there. TITAN was designed to be future proof and anticipates more functionality to be added in the near term.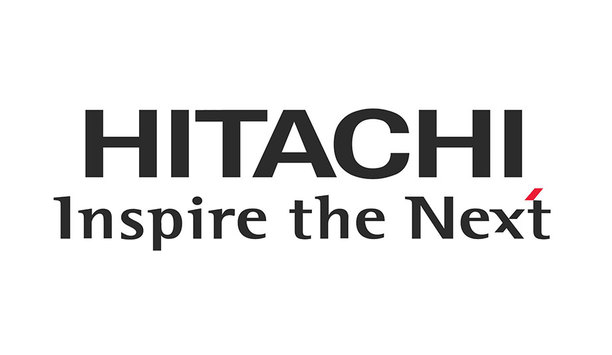 Hitachi launches new business entity Hitachi Vantara to solve business and societal challenges
Hitachi, Ltd. has launched Hitachi Vantara, a new business entity to leverage the broad portfolio of innovation, development and experience from across Hitachi Group companies to deliver data-driven solutions for commercial and industrial enterprises. This new company will unify the operations of Hitachi Data Systems, Hitachi Insight Group, and Pentaho into a single integrated business as Hitachi Vantara to capitalise on Hitachi's social innovation capability in both operational technologies (OT) and information technologies (IT). OT expertise combined with IT Hitachi has been in OT for industries such as finance, government, manufacturing, power/energy and transportation for over 100 years, providing solutions that have positively impacted cities, industrial operations and businesses at large. The company has also been prominent in IT for over 50 years—bringing IT applications, analytics, content, cloud, and infrastructure solutions to market that have transformed the way enterprises do business. Combining Hitachi's broad expertise in OT with its proven IT product innovations and solutions, Hitachi Vantara gives customers a powerful, collaborative partner in data – unavailable in any one company until today. Monumental change "Hitachi Vantara marks a monumental change for Hitachi as we continue to advance our unified corporate vision of Social Innovation," said Hitachi, Ltd. President and CEO Toshiaki Higashihara. "Hitachi has been helping customers harness the power of their data to support meaningful business action for years. Now as the world is being transformed by digital tools and processes, we are unifying our strongest digital solutions companies together as a new Hitachi company that delivers exponential business impact for our customers and the betterment of society. The formation of Hitachi Vantara underscores Hitachi's commitment to collaborative creation with customers and partners, and being a true innovation partner for the era of IoT." Opportunity in data Hitachi Vantara is uniquely able to help customers extract all the value their data has to offer. By bringing new data-driven solutions and services to market, Hitachi Vantara will help its customers achieve tangible outcomes that positively drive business and society forward. "The formation of Hitachi Vantara underscores Hitachi's commitment to collaborative creation with customers and partners" The market opportunity for mission-critical data solutions has never been greater. Data has become a businesses' greatest asset—if they can extract actionable insights from it. Data holds the key to new revenue streams, better customer experiences, improved market insights and lower costs of doing business. However, a comprehensive offering has yet to emerge that combines both OT and IT expertise to uncover its true potential—until now. Filling critical gap in emerging IoT market Hitachi Vantara will continue to provide superior infrastructure and analytics technologies that enterprises rely on for their mission-critical data in their data centres, in the cloud and at the edge of new innovations. The new company is targeting the emerging IoT market opportunity, in which there is no clear winner yet. According to Gartner, Inc., "more than $440 billion will be spent on IoT in 2020," and the firm estimates that by 2020, "there will be more than 21 billion connected sensors and endpoints, and digital twins will exist for potentially billions of things." in the same timeframe. To address this market, Hitachi Vantara will harness business, human and machine data across OT and IT environments to build comprehensive, data-driven solutions. Customers will be able to manage, store, govern, blend, analyse, and visualise data—and then take action based on uncovered insights. From data centre to factory floor Hitachi Vantara will continue to develop the trusted data management and analytics technologies Hitachi is known for, including Hitachi's popular data infrastructure, storage and compute solutions, and Pentaho software. It will also be driving the development of strategic software and services solutions, including Hitachi Smart Data Center software and services, Lumada, Hitachi's IoT platform, now available as a standalone, commercial software offering, and Hitachi co-creation services. "Hitachi Vantara sees dataas an opportunity—a pathto outcomes that matter" Announced concurrently today and now in its 2.0 release, Lumada has been fully updated with enhanced artificial intelligence (AI), machine learning and advanced analytics capabilities. It also has an elegant, portable architecture that enables it to run both on-premises or in the cloud, and supports industrial IoT deployments both at the edge and in the core. Meeting needs of increasingly connected world The company will focus on serving global Fortune 1000 companies with best-in-class data management, infrastructure, content and analytics products and industrial IoT solutions for a number of industries including financial services and insurance, government, industrials/manufacturing, telecom, and transportation. "No other company brings together more than a century of operational technology expertise with informational technology trusted in the world's most demanding enterprise environments," said Hitachi Vantara CEO, Ryuichi Otsuki. "Hitachi Vantara capitalises on this unique combination by creating solutions that meet the needs of an increasingly connected world. Like our customers with whom we partner and co-create, Hitachi Vantara sees data as an opportunity—a path to outcomes that matter." Hitachi's new Lumada IoT platform and Smart Data Center solutions will be on display at the Hitachi NEXT 2017 user conference in Las Vegas, September 19-20th, where event attendees can see live demonstrations of the company's software and IoT solutions.
Related white papers
Choosing the right storage technology for video surveillance
Delivering a smart, secure and healthy workplace with cloud
Security investments retailers should consider for their 2021 budget