Ava Video Servers (IP Transmission) / Video Encoders
(16)
Browse Video Servers (IP Transmission) / Video Encoders
Video server (IP transmission) products updated recently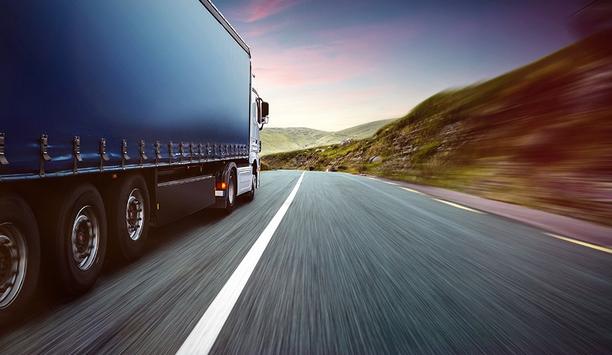 Securing mobile vehicles: The cloud and solving transportation industry challenges
Securing Intelligent Transportation Systems (ITS) in the transportation industry is multi-faceted for a multitude of reasons. Pressures build for transit industry players to modernise their security systems, while also mitigating the vulnerabilities, risks, and growth-restrictions associated with proprietary as well as integrated solutions. There are the usual physical security obstacles when it comes to increasingly integrated solutions and retrofitting updated technologies into legacy systems. Starting with edge devices like cameras and intelligent sensors acquiring video, analytics and beyond, these edge devices are now found in almost all public transportation like buses, trains, subways, airplanes, cruise lines, and so much more. You can even find them in the world's last manually operated cable car systems in San Francisco. The next layer to consider is the infrastructure and networks that support these edge devices and connect them to centralized monitoring stations or a VMS. Without this layer, all efforts at the edge or stations are in vain as you lose the connection between the two. And the final layer to consider when building a comprehensive transit solution is the software, recording devices, or viewing stations themselves that capture and report the video. The challenge of mobility However, the transportation industry in particular has a very unique challenge that many others do not – mobility. As other industries become more connected and integrated, they don't usually have to consider going in and out or bouncing between networks as edge devices physically move. Obviously in the nature of transportation, this is key. Have you ever had a bad experience with your cellular, broadband or Wi-Fi at your home or office? You are not alone. The transportation industry in particular has a very unique challenge that many others do not – mobility Can you trust these same environments to record your surveillance video to the Cloud without losing any frames, non-stop 24 hours a day, 7 days a week, 365 days a year? To add to the complexity – how do you not only provide a reliable and secure solution when it's mobile, travelling at varying speeds, and can be in/out of coverage using various wireless technologies? Waiting to upload video from a transport vehicle when it comes into port, the station, or any centralised location is a reactive approach that simply will not do any longer. Transit operations require a more proactive approach today and the ability to constantly know what is going on at any given time on their mobile vehicles, and escalate that information to headquarters, authorities, or law enforcement if needed; which can only occur with real-time monitoring. This is the ultimate question when it comes to collecting, analysing, and sharing data from mobile vehicles – how to get the video from public transportation vehicles alike to headquarters in real time! Managing video data In order to answer this question, let's get back to basics. The management and nature of video data differs greatly from conventional (IT) data. Not only is video conducted of large frames, but there are specific and important relationships among the frames and the timing between them. This relationship can easily get lost in translation if not handled properly. This is why it's critical to consider the proper way to transmit large frames while under unstable or variable networks. The Internet and its protocols were designed more than two decades ago and purposed for conventional data. Although the Internet itself has not changed, today's network environments run a lot faster, expand to further ranges, and support a variety of different types of data. Because the internet is more reliable and affordable than in the past some might think it can handle anything. However, it is good for data, but not for video. This combination makes it the perfect time to convert video recording to the Cloud! Video transmission protocol One of the main issues with today's technology is the degradation of video quality when transmitting video over the Internet. ITS are in dire need for reliable transmission of real-time video recording. To address this need a radical, yet proven, video transmission protocol has recently been introduced to the market. It uses AI technology and to adapt to different environments in order to always deliver high quality, complete video frames. This protocol, when equipped with encryption and authentication, enables video to be transmitted reliably and securely over the Internet in a cloud environment. One of the main issues with today's technology is the degradation of video quality when transmitting video over the Internet Finally, transportation industry has a video recording Cloud solution that is designed for (massive) video that can handle networks that might be experiencing high error rate. Such a protocol will not only answer the current challenges of the transportation industry, but also make the previously risky Cloud environment safe for even the most reserved environments and entities. With revolutionary transmission protocols, the time is now to consider adopting private Cloud for your transportation operations.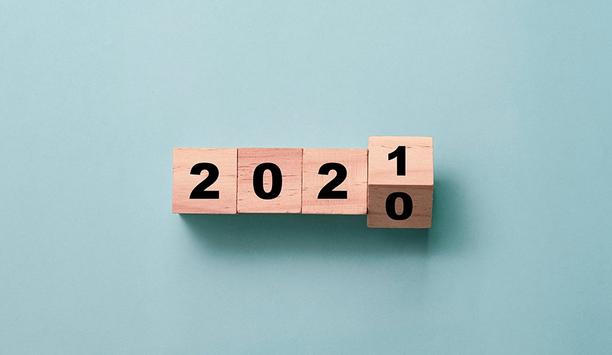 Trends and challenges we will see in the AI-driven security space in 2021
For decades, the nature of global safety has been evolving. From physical security threats like large-scale terrorist attacks and lone actor stabbings to chemical threats such as the Salisbury poisonings and even microbiological threats such as COVID-19, new challenges are constantly arising and the threat landscape we operate in today is constantly changing. Compounding the complexity of the security issues is the complexity and nature of attacks. With the economic downturn, there is the traditional rise in theft, violence and other crimes. Compound this with unmanned businesses and work-at-home staff, and there is a perfect storm for a rise in security threats. Artificial intelligence (AI) and specifically the branch of AI known as machine learning (ML), was already causing widespread disruption in many industries, including the security industry. AI has been a driving force to replace labour-based business models with integrated data and actionable intelligence that is context-aware. It has become apparent that AI will play a big part in the ongoing fight against both pandemics such as COVID-19, as well as other threats that we may face in the future. With all of this in mind, 2021 is poised to be a big year for AI growth. While AI is going to continue to impact our lives in dozens of ways, from smart sensors to face mask compliance detection, the following reflects a few top trends and challenges that I have my eye on for 2021 as we close out this year. The rise of smart city investments One such example is the increasing development of smart cities and how AI can be leveraged to build safe communities. To date, we've seen an increase in the number of smart city programmes around the globe; cities that are beginning to deploy innovative technologies for the management and ease of life services. Compounding the complexity of the security issues is the complexity and nature of attacks Typical development of a city includes standard infrastructure - roads, schools, power, water, transportation. Now, internet, data and AI capabilities are part of the standard infrastructure requirements for all new developments. AI promises to deliver increased efficiencies with the infrastructure that will accommodate growing populations while reducing our impact on the environment, resources, and communities. Global cities now account for more than half of the world's population, and the United Nations projects the number to balloon to 68% by mid-century. Owing to both demographic shifts and overall population growth, that means that around 2.5 billion people could be added to urban areas by the middle of the century, predicts the UN Department of Economic and Social Affairs (DESA). With an increase in population has come an increase in global spending on smart city initiatives to drive down the impact of growing urban concentration. Global spending on smart city initiatives is expected to total nearly $124 billion this year, an increase of 18.9% over 2019, according to IDC's Worldwide Semiannual Smart Cities Spending Guide, while Singapore, Tokyo, London and New York as the big spenders - expected to spend more than $1 billion in 2020. Using AI-driven technology to create safer public and private spaces Today, security solutions driven by AI are being developed and can be covertly deployed across a range of physical environments to protect the population in a more efficient, and accurate manner. As we look ahead to the future of public safety, it's clear that new AI technology can dramatically improve the effectiveness of today's physical security space. One such deployment is the use of video object recognition/computer vision software that can be integrated into existing video monitoring security (VMS) systems. These enhanced VMS systems can be deployed both inside and outside of buildings to identify risks and flag threats, such weapons, aggressive behaviours, theft, and safety compliance. This helps to minimise the impact of a breach by an early alert to onsite security in real-time to the location and nature of the potential threat, allowing them to intervene before a loss occurs. These same AI-enabled video solutions can similarly be used to provide advanced business operations in retail, logistics, and manufacturing organisations. Multi-sensor security solutions Also, targeted magnetic and radar sensor technologies, concealed in everyday objects like planter boxes or inside walls, can now scan individuals and bags entering a building for concealed threat objects. Using AI/machine learning, these two sensor solutions combined can identify metal content on the body and bag and match the item to a catalogue of threat items, such as guns, rifles, knives and bombs. Security solutions driven by AI are being developed and can be covertly deployed across a range of physical environments Without this advanced multi-sensor solution, it becomes nearly impossible to discover a weapon on a person's body before it appears in an assailant's hands. This multi-sensor solution allows for touchless, unobtrusive access to a building, but allows for immediate notification to onsite security when a concealed threat is detected. The hidden technology thus empowers security staff to intercept threats before they evolve into a wider scale attack, while also maintaining the privacy and civil liberties of the public, unless, of course, they are carrying a concealed weapon or pose a physical threat. With the advent of sophisticated surveillance and technological innovation, a level of caution must be exerted. Despite the ongoing global debate, there remains little regulation about the use of AI technologies in today's physical security space. One thing is certain; it must be deployed in the right place, at the right time, with the right privacy and civil liberty protection objectives. People don't want to be protected by omnipresent, obstructive and overbearing security systems that infringe on their privacy and civil liberties. They want a proper balance between security and their current way of life, one that must be fused together. Technology and tracing COVID-19 Machine learning-based technologies are playing a substantial role in the response to the COVID-19 pandemic. Traditionally, the key purpose of surveillance systems has been to detect and deter threats, including the detection of visible and hidden weapons and abnormal behaviour. While this, of course, remains a primary focus, today we are seeing how surveillance systems defend against new invisible threats, as well as rapidly automate the process of contact-tracing to capture and contain a virus before it spreads. Again, the ability to track and trace through parsing algorithms that can manage through enormous amounts of data provides a highly scalable and rapid response mechanism to control the spread of threats. AI has demonstrated potential for identifying those displaying symptoms of infectious diseases, without requiring physical human contact Although the threat may not be visible, it is just as destructive. By incorporating AI into existing technologies, government, healthcare and security professionals can monitor public spaces and environments through the combined use of digital and thermal video surveillance cameras and video management systems); just one of the solutions being explored. AI has demonstrated potential for identifying those displaying symptoms of infectious diseases, without requiring physical human contact. By Using AI-powered video analytic software, businesses can monitor face masks, social distancing and large gathering compliance and also detect elevated body temperature. Critically, technology must be capable of both identifying and tracking the virus but also be unobtrusive. An unobtrusive system that is adaptable enough to be deployed across a range of environments where the public gathers in enclosed spaces is necessary to be effective. Security in 2021 Technology has proven itself to be a valuable ally in times of crisis. For smart cities, the use of innovative AI/machine learning technologies will help optimise security solutions in areas that are brimming with potential. As we look ahead to the future of security in a world that is impacted by such a wide range of threats, from physical to chemical to microbiological, it's clear that new technologies, specifically AI can dramatically improve the effectiveness of security systems and help us to better defend against a wide spectrum of threats. Technology has a huge role to play in making our communities safe in 2021 and beyond, but for security systems to be effective, they must not be oppressive or obstructive. This will ensure they have the full support of the public - the key to success.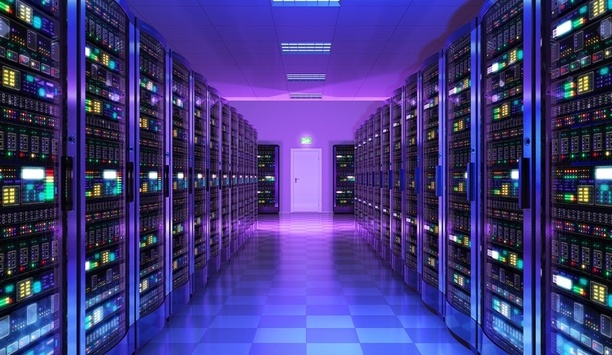 7 steps to make VMS system design and installation easier
For those of you old enough to remember, video matrix switchers were once the heyday of surveillance camera control. These cumbersome antiques were at the heart of every major video surveillance system (CCTV at the time) in premier gaming properties, government installations and corporate industrial complexes. They required more physical labour to construct and configure than perhaps the pyramids – maybe not – but you get the picture. And then digital video made its way in to the market and everything changed, transforming the physical demands for camera control and management from a hardware-centric to a software driven process. We've come a long way in a few short years, and the borders that once defined IT and security continue to diminish, if not disappear completely There's no doubt that this migration also presented significant challenges as many security professionals often struggled with all things IT and software programming being one of the industry's soft spots. Fortunately, we've come a long way in a few short years, and the borders that once defined IT and security continue to diminish, if not disappear completely. However, the complexities of today's VMS functionality can be intimidating for anyone tasked with installing one of these systems given all of the user-defined options available from the simplest camera sequencing and bandwidth allocations to mobile management and enterprise level integration. This is where truly advanced VMS solutions need to shine on both the operations and the design/build sides of the equation. Smart VMS design There are more solutions products labelled "VMS solutions" out there than ever before. The issue is the fact that many of these "solutions" really don't fall into the category of a true VMS by today's standards but offer basic camera and NVR control. No doubt that there is a place for such software programs in the market. However, VMS solutions from the likes of OnSSI and other industry-leading companies offer distinct and superior management and control capabilities for demanding security and business intelligence applications. Perhaps of equal importance, these top-tier VMS solutions incorporate provisions for installers, so they have a clear and easier implementation path. OnSSI offers VMS solutions with smart camera drivers Here are seven attributes that can assist with the design and implementation of an advanced VMS solution: 1) Open architecture platform We need the ability to easily integrate with other systems and scale for future developments and physical system growth The ability to easily integrate with other systems and scale for future developments and physical system growth is largely dependent on a systems platform architecture. Here's where VMS solutions with open architecture provide a distinct advantage. Open-architecture solutions expand functionality by facilitating greater integration between multiple systems and components. This not only makes VMS solutions with open architecture easier to implement, it makes them extremely cost-efficient by eliminating the need for proprietary solutions. Open architecture systems also provide adherence to industry standards such as ONVIF and PSIA, as well as compression formats such as H.265 and MJPEG, and help ensure system integration and support of an extensive range of manufacturers' cameras and off-the-shelf hardware. Be wary of VMS solutions with limited camera manufacturer support. 2) Simple licensing processes and pricing Camera licenses and pricing is always a touchy subject, as any misunderstanding of a specific VMS solutions' licensing terms can prove to be costly after the fact. And it often seems that some VMS suppliers have gone to great lengths to complicate the process as to obscure actual Total Cost of Ownership (TCO). Perhaps the most direct, simple and straightforward camera licensing and pricing method is to have one license per IP address used by each camera/encoder on multi-channel devices. These should be perpetual licenses with no required annual fees or subscriptions. Additionally, the licensing agreement should be all inclusive without added fees for multiple clients, failover servers, active directory support, I/O devices, redundant management servers, technical support or security patches and updates. 3) Mixing and matching camera license types The ability to mix and match different camera license types within the same system helps facilitate a seamless and simple migration of new and pre-existing systems with minimal downtime or interruption in operation. The ability to mix and match camera licenses not only saves valuable design and installation time, it can provide considerable savings when integrating large, multi-tenant systems. Mix and match capabilities also allow system designers to apply specific feature sets to specific groups of cameras to best leverage functionality and budgets, as well as providing the flexibility to implement an on-site, virtual, or cloud-based VMS solution, without any additional cost. 4) Auto camera detection and configuration Another VMS set-up feature that eases the install process is the ability to forego device registrations or MAC address requirements Another VMS set-up feature that eases the install process is the ability to forego device registrations or MAC address requirements. This functionality allows installers to instantly locate cameras on the network and configure them centrally so they can easily replace older cameras while seamlessly retaining video recorded from them. The auto detection capability should also include the ability to detect and import CSV files, which can then be stored and used to configure camera templates for future camera installation profiles. 5) Smart camera driver technology VMS solutions with smart camera drivers offer valuable assistance during system implementation, and any time new cameras are added to the network or replace older models. Manufacturer-specific smart camera drivers expand the range of model-specific static drivers. Instead of storing the device's information (codecs, resolutions, frame rates, etc.) statically, a VMS with smart camera drivers queries devices for their capabilities using the manufacturers' proprietary protocol. All that is required for configuration is that the camera is available on the network. Smart camera drivers eliminate the need to wait for model-specific drivers or installation of driver packs, allowing for newly released cameras to be used immediately. Network security is an area where leading VMS suppliers like OnSSI have ramped up development efforts to stay ahead of hackers 6) Importance of network security Network Security is perhaps the greatest challenge faced by industry professionals today Network security is perhaps the greatest challenge faced by industry professionals today. This is an area where leading VMS suppliers like OnSSI have ramped up development efforts to stay ahead of hackers. New security developments to look for include TLS 1.2 encryption protocols for camera-to-server communications (SSL 3.0 supported for older cameras), as well as server-to-server communications. Additional safeguards to consider include: randomised video databases with no camera identification information to secure recorded data; support for Active Directory authentication; AES encryption between servers and clients; and AES encrypted exporting. 7) Automatic updates Regardless of the supplier you select for your VMS solution, they should be consistently providing new updates and security patches on a frequent if not regular basis. Keeping up with these updates can be a burden and are often overlooked leading to system failures and breeches. Advanced VMS solutions now feature automatic update service checks on a system-wide basis, eliminating the need to manually update individual servers and devices. This ensures that your VMS system always has the latest drivers, fixes and updates which assures overall security while reducing TCO. So next time you're getting a demo of the latest and greatest VMS solution, remember to ask what it offers in terms of design and implementation tools. Half the battle with new technologies is getting them installed and working properly. Without the right tools to accomplish these critical first steps, all the functionality in the world will do you little good.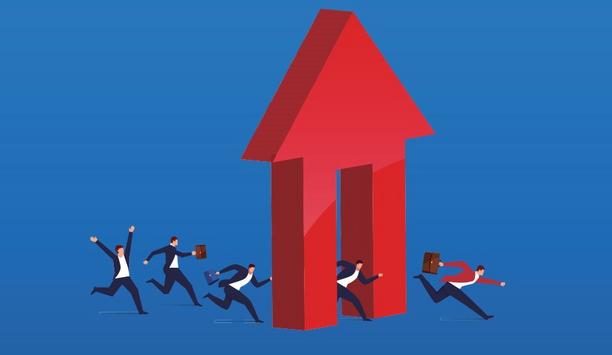 Looking back at 2020: Security mergers and acquisitions continue despite COVID-19
Consolidation continued in the physical security marketplace in the turbulent year 2020. There were several mega-deals in addition to shuffling among small and medium-sized companies. Here is a sampling of M&A from this year, compiled from our archive of company news. With the changing economic climate, how much more is ahead in 2021? Stay tuned. Wesco merges with Anixter WESCO International, Inc., a provider of business-to-business (B2B) distribution, logistics services and supply chain solutions, announced it completed its merger with Anixter International Inc., creating a premier, global B2B distribution and supply chain solutions company. Anixter becomes a wholly owned subsidiary of WESCO International. ACRE acquires Razberi ACRE acquired Razberi Technologies, Farmers Branch, Texas, and the product line of intelligent video appliances, automated security software and health monitoring software will be added to and sold under the ComNet brand and portfolio of products. ComNet will now be selling Razberi products through its established channels. Motorola acquires IndigoVision Among the benefits is enhanced geographical reach across a wider customer base Motorola Solutions says the IndigoVision range of products, global presence and customer base are 'highly complementary' to Motorola Solutions' existing presence in video security. Among the benefits is enhanced geographical reach across a wider customer base. Motorola acquires Pelco "Pelco's track record of innovation, internationally recognised brand, global channel and customer installed base enable us to further expand our global footprint with enterprise and public safety customers," said Greg Brown, Motorola Solutions' Chairman and CEO, about the iconic brand. Johnson Controls swallows Qolsys Qolsys Inc., residential and commercial security and smart-home manufacturer, enhances Johnson Controls global innovation platform, delivering next generation security and smart building solutions. JCI had already owned a majority stake in the company since 2014. ADT and Google Home partnership The partnership will combine Nest's award-winning hardware and services, powered by Google's machine learning technology, with ADT's installation, service and professional monitoring network to create a more helpful smart home and integrated experience for customers across the United States. Upon the closing of Google's equity investment in ADT, Google will own 6.6% of ADT's outstanding aggregate common equity. Securitas acquires STANLEY in Five Countries The acquisition is aligned with Securitas' ambition to double the size of its security solutions Securitas acquired STANLEY Security's electronic security businesses in Germany, Portugal, Switzerland, Singapore and India. The acquisition is aligned with Securitas' ambition to double the size of its security solutions and electronic security business and expands Securitas' electronic security footprint and capabilities. Allied Universal to Buy G4S Ending the year on a high note, the boards of directors managing Allied Universal and G4S reached an agreement on the terms of a recommended cash offer. The deal brings to a close a six-month bidding war for G4S. The combined business is expected to generate approximately $18 billion in annual revenues with a global workforce of more than 750,000 people in 85 countries. Quantum acquires Western Digital business line Quantum Corporation entered into an agreement with Western Digital Technologies, Inc., a subsidiary of Western Digital Corp., to acquire its ActiveScale object storage business. The acquisition demonstrates Quantum's commitment to innovation and growth, extending the company's leadership role in storing and managing video and unstructured data using a software-defined approach. AVA/Vaion/Jazz Networks Ava, a unified security company, announced the completion of the merger between Jazz Networks, renowned cyber security insider threat detection and response firm; and Vaion, an end-to-end video security solutions provider. Ava is now positioned to deliver unified cyber and physical security solutions to organisations worldwide.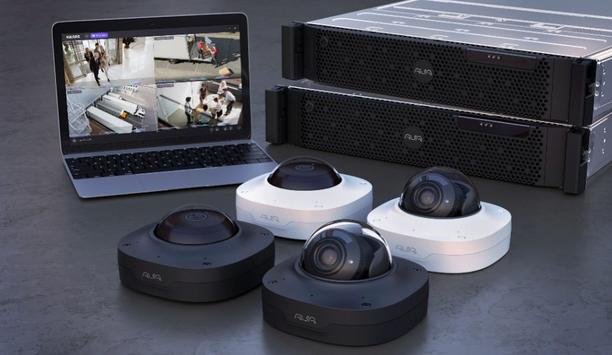 How Fury Motors Took Control with Ava Aware and Global Axiom's Remote Monitoring Service
Fury Motors has served the St. Paul, Minnesota area for more than 50 years. Founded in 1963 as a family-owned and operated business, the dealership offers the community a diversified mix of vehicles and services including new and pre-owned vehicles, financing, auto repair and maintenance. Currently, the dealership employs 115 people locally and is a one-stop-shop for all things automotive and trusted by the community. Committed to offering quality new and used vehicles for every taste and need, Fury Motors maintains a large and complete inventory of new Chrysler, Dodge and Jeep vehicles. With more than $50M in inventory on a 10-acre lot, security has taken on a whole new level of importance since the dealership was founded. Challenges faced With the face of retail ever-evolving, challenges commonplace for auto dealerships have not only intensified but evolved, too. The safety and security of employees, customers and assets has taken on a whole new meaning-making visibility into daily operations not just important but critical to business success. Now more than ever businesses require flexibility, agility and adaptability in their business solutions. This is particularly evident when it comes to solving security challenges. Fury Motors is no exception. The dealership realised simply recording security events as they happened was no longer enough. It needed to take a proactive stance on protecting its assets. Security of assets and operations To provide perspective, Fury Motors' video security system required constant monitoring to capture events that were time and cost-prohibitive even with a monitoring company. And, if they could afford to have someone watch the cameras 24x7, human observations are subject to error or oversight. Fury Motors relies on remote monitoring to protect its inventory and capture valuable insight As a result, most video footage was never viewed or put to practical use, so Fury Motors was missing valuable information that could improve the security of assets and its operations. With no guard on-site, Fury Motors relies on remote monitoring to protect its inventory as well as capture valuable insight into employee behaviour and customer service practices. When the dealership turned to Global Axiom and Ava, a unified security company, it was losing $7K+ a month to internal theft and operational inefficiency above and beyond losses and damage to inventory. Global Axiom Remote Monitoring powered by Ava Aware Fury Motors realised that it could and should get more value from its remote monitoring service including its intelligent video security system and footage. The dealership turned to Global Axiom for a monitoring service coupled with Ava Aware to provide the perfect solution to stay a step ahead of criminals and potential losses. And even more importantly, it gives Fury Motors the data intelligence to take business operations to a whole new level with greater efficiency and resource optimisation. Fury Motors needed a new approach to security. Specifically, a system to capture, analyse and present the big picture data. Everything from monitoring people and assets on the outdoor car lots to technicians doing oil changes in the service bay to the handling of incoming parts and inventory after hours. Video monitoring solution Combination of Global Axiom's remote monitoring expertise and Ava Aware technology is unprecedented The dealership's new intelligent video monitoring solution uses artificial intelligence (AI) and machine learning bringing a new level of agility and flexibility to monitoring services allowing Fury Motors' security operators to quickly review footage from past incidents, increase situational awareness and respond time to evolving situations and capture trend data for developing strategies and making data-driven decisions to prevent future problems. The combination of Global Axiom's remote monitoring expertise and powerful Ava Aware technology is unprecedented. Ava Aware allows Fury Motors to accelerate investigations by searching objects and events of interest with speed and precision. Critical when managing $50M+ in inventory. Four important Ava differentiators Proactive threat detection Ava's intelligent algorithms and self-learning detect abnormal behaviour in specific Fury Motors scenarios and alerts operators in real-time. It intelligently highlights what's truly relevant from all Fury Motors' cameras, in real-time, all the time. Powerful search using machine learning Fury Motors is now able to search by event and similarity to perform appearance and image detection powered by machine learning capabilities. The dealership is now able to comb through countless hours of video in seconds. Critical in pre-empting theft and invaluable in managing operational efficiency. Directional audio analytics Fury Motors' dealership is expansive with $50M in inventory on-site. The dealership needed a solution like Ava Aware to provide 360-degree coverage with Ava's innovative acoustic sensors. The cameras identify specific sound patterns to determine the type of sound and its direction, and sends instant alerts to the Ava Aware video management system, providing Fury Motors' security operators with a complete overview of the surroundings. Enhanced business and operational insights Fury Motors security and operations teams now have more situational awareness and insights. The dealership can monitor and count people and vehicles, watch smart maps to understand hot spots or high traffic areas to manage occupancy and shift scheduling and ultimately, improve customer service. Improved operational efficiency Fury Motors is positioned to carry on for another 50+ years as a leader in the St. Paul, Minnesota market. Management team is able to review past events, respond to changes in real-time and enhance operational efficiency with real data With its new improved monitoring service powered by analytics, the dealership's management team is able to both review relevant past events but more importantly, proactively respond to situational changes in any environment via real-time alerts to prevent situations from occurring. Similarly, management is able to improve operational efficiency with real data. Ava's technology Ava's mobile technology allows investigators to immediately search footage across multiple video cameras from the field to decrease the time-to-target and save hours of investigation and suspect-tracking. Again, creating significant operational efficiencies and increasing the likelihood to prevent and/or recover lost assets. Video analytics Video analytics has also allowed Fury Motors to create customised alerts allowing the dealership to take a proactive and preventative response to a variety of problems. This need gained significance in the wake of health and safety guidelines put in place for COVID-19 and since has allowed Fury Motors to improve customer service by being more in tune with employee response times to customers on the lot. Data analytics The ability to detect both patterns and anomalies using Ava's powerful data analytics is empowering Fury Motors to enforce compliance and respond to important company mandates in the short term while improving operations and protecting employees and customers in the long-term. Win-Win partnership "The Ava Aware solution combined with the Global Axiom remote monitoring service has been a tremendous win. Not only have our losses been eliminated but more importantly the headaches around dealing with those losses are gone as well. Our goal is for our customers to feel safe on our lot no matter when they choose to shop. They should feel comfortable that if they drop their car off for service or trust us with it for repair we will keep it safe. The Ava / Global Axiom solution provides this level of service and allows us to stay focused on serving our customers," Fury Motor's Owner, Tom Leonard.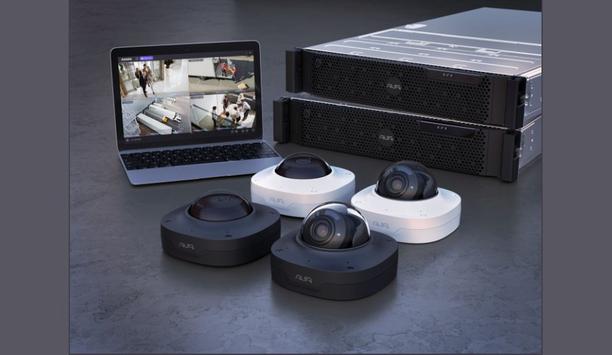 How Ava's intelligent video security solution is serving the U.S. Military
As a multi-faceted community with several buildings, public safety services, healthcare facilities, schools, childcare, barracks, a commissary and a visitor's centre, a typical U.S. Military base is a city in itself. Beyond the protection of armed forces personnel, the base is responsible for the safety of many civilians and civil servants. With such high standards and complex needs, U.S Military bases recognise the need for intelligent security systems that enable proactive monitoring, provide fast and smart forensics and comply with NDAA Section 889. Challenges faced by the US Military Base Inadequate situational awareness - The size and diversity of the military base pose a challenge. Past security measures led to gaps in coverage, leaving the base vulnerable to both internal and external threats. In addition, the COVID-19 pandemic created the need for increased situational awareness. Without a real-time and dynamic understanding of the environment, it became increasingly difficult to enforce preventative measures to control and mitigate the risk of transmission. Slow incident response time - Speed is critical. Within the confines of the military base, the consequences of slow incident response time can be devastating and even sometimes deadly. The longer it takes for the Security Operation Centre (SOC) to gather, understand, and analyse the details of the incident, the greater the threat becomes. It became clear that responding to an Active Shooter, vehicle breach, or an assault, required immediate action that wasn't available through their existing technology. Limited real-time analytic capabilities - The base wanted to prevent incidents from occurring rather than reacting after an incident has occurred. The traditional method of receiving an emergency call and responding after the fact was too costly. The US Base needed a platform that would provide the security team with automation notifications and alerts based on anomalies and rule-violations that were captured on video. NDAA-889 compliance - All military bases must meet the NDAA-889 compliance which states that the U.S. Government has banned specific telecommunications and video surveillance equipment utilising chips manufactured in China. Government contractors must help agencies remove/ replace banned equipment by Aug 12, 2021. Why Ava? One U.S. Military Base recently turned to Ava for an end-to-end intelligent security solution that would meet its full range of needs. Their requirements were a platform that was: Proactive - When there is a need to respond to a threat, the response needed to be immediate. Precise - On a base of this size, it was critical to pinpoint the exact location and nature of a security event in seconds - not hours or days. Simple - The system needed be straightforward to implement, manage and use within the existing infrastructure and cameras. Ease of use saves time and lives. Scalable - The system needed to be able to scale to thousands of cameras. Protecting military personnel and staff at the base Using Ava, operators can add maps of all the US Military Bases' locations to gain situational awareness and insights Ava understood that the ability to protect military personnel and civilians that run the US Military Base is of utmost importance with even seconds being critical. Ava's wicked-fast and smart forensic searches and powerful analytics transform the manually intensive examination of massive surveillance footage into accurate and useful results within mere minutes. Security operators are using powerful appearance, event, or image search functions to narrow down and track people or objects of interest. Using Ava, security operators can add maps of all the US Military Bases' locations to gain situational awareness and insights. Each map can be configured and includes camera views, alarm views, as well as the ability to track people and objects as they move around the campus. Only Ava could meet their challenges by providing: Advanced Situational Awareness: Powered by Ava's Smart Presence, the company's use of AI and machine learning allows security personnel and operators to detect anything unusual at any time. Ava Aware VMS understands perimeters and behaviours, identifies, classifies, and tracks people of interest, vehicles, or other objects to send alerts before threats escalate. Operators now receive immediate alerts on unidentified loud noises including the exact source of the sound through microphones. The US Military Base's security teams are now able to stop threatening actions, before there is damage to property or people. Rapid Incident Response: Powered by Ava's Spotlight, video streams change dynamically to bring only the relevant feeds to the attention of the operator. Real-time alerts and notifications show up on the video wall to describe the incident, the time, and place it occurred. Using Ava's Smart Search, the base is able to search by event and similarity to perform appearance and image detection powered by machine learning capabilities to comb through countless hours of video within seconds. Real-time Analytics: Ava provided the US Military Base with threat detection and notifications in real-time and uses intelligent algorithms and self-learning to detect abnormal behaviour. The platform will alert the base's security operators in real-time. It will intelligently highlight what's relevant from all of the US Base's cameras, in real-time, all the time. NDAA Compliant - Ava's video hardware is TAA (Trade Agreement Act) Compliant, enabling any base to be fully NDAA 889 compliant. Ava's solution provided operational efficiencies, such as: Seamless integration with existing cameras - Whether a military base is replacing all or some of their cameras, Ava Aware VMS easily integrates into and enhances existing cameras with the same AI capabilities. Now, existing ONVIF cameras are enhanced with analytics such as object detection, people and vehicle count, similarity based searching and more. By linking all existing cameras into a larger, AI-based video analytic platform, the base can leverage these powerful analytics across 'all the cameras, all the time'. Access Control Integration - Ava's solution easily integrates into access control, remote monitoring, and existing infrastructure. Monitoring the entire military base can be done as part of a single video management system. Scalable - The platform can easily be clustered to meet the growing needs of a base, from hundreds to thousands of cameras. Deployment simplicity - Ava's system is designed for overall simplicity and readiness for deployment. With security cameras that were ready to go, fully loaded with out-of-the-box Ava Aware software, the base could easily replace cameras in a phased implementation, minimising installation time and eliminating downtime. Ava's simplified licencing/pricing model further simplified deployment. Plug and play configuration Plug and play configuration removes the need for user names and passwords The same simplicity extends to maintaining scalable management within a base's group configuration policies. Plug and play configuration removes the need for user names and passwords, pre-configuration steps, and default settings. And finally, the base chose the Ava system for its general ease of use. Security operators now have access to detailed camera information, activity logs, and advanced video adjustments in a single, user-friendly screen view. Set up for success with intelligent video security The US Military Base is now set up for success with an end-to-end intelligent video security system that will scale with their needs. Highlights include: Camera installation, which will put the base into full compliance with NDAA-889. The US Military Base now has the highest level of security, to protect against the vulnerabilities of the connected world. The equipment has end-to-end encryption, factory-installed certificates, and records detailed audit trails of both operators and administrators to assist with any other compliance requirements. Security operators have gone from having 'data overload' to easily and quickly accessing 'actionable insights' to drive more confident and proactive security decisions. By leveraging powerful analytics, the base's operators are able to respond in real-time and investigate incidents faster and with fewer resources. Operators are able to act on the system's identification of objects, events, anomalies, and similarities that detect issues as they unfold. Furthermore, operators also have full occupancy insight to manage the flow of people and traffic across the base, in support of COVID-19 rules and regulations. Ava Smart Presence includes a people and vehicle counter to track objects in real-time, allowing for historical analysis and reporting. Configurable maps of all locations provide instant situational awareness and insights. The US Military Base seamlessly integrated the new system with existing access controls and non-banned cameras to cost-effectively meet the mandate and fully leverage analytics across the entire security system. Security teams at the base can trust in a powerful security solution that doesn't inadvertently contain technology that poses a new threat. Whether enhancing existing cameras with advanced video analytics, replacing the entire video security system to meet the NDAA mandate, or creating a solution from scratch, the U.S. Military and supporting agencies can benefit from Ava's secure cameras and leverage Ava's powerful analytics for the highest levels of proactive security.
Related white papers
Security investments retailers should consider for their 2021 budget
Reducing the cost of video surveillance system deployment and operation
Five things to consider for AI with video technology