MOXA Video Servers (IP Transmission) / Video Encoders
(6)
Browse Video Servers (IP Transmission) / Video Encoders
Video server (IP transmission) products updated recently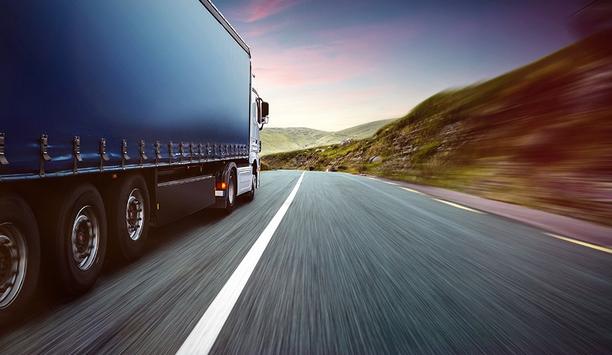 Securing mobile vehicles: The cloud and solving transportation industry challenges
Securing Intelligent Transportation Systems (ITS) in the transportation industry is multi-faceted for a multitude of reasons. Pressures build for transit industry players to modernise their security systems, while also mitigating the vulnerabilities, risks, and growth-restrictions associated with proprietary as well as integrated solutions. There are the usual physical security obstacles when it comes to increasingly integrated solutions and retrofitting updated technologies into legacy systems. Starting with edge devices like cameras and intelligent sensors acquiring video, analytics and beyond, these edge devices are now found in almost all public transportation like buses, trains, subways, airplanes, cruise lines, and so much more. You can even find them in the world's last manually operated cable car systems in San Francisco. The next layer to consider is the infrastructure and networks that support these edge devices and connect them to centralized monitoring stations or a VMS. Without this layer, all efforts at the edge or stations are in vain as you lose the connection between the two. And the final layer to consider when building a comprehensive transit solution is the software, recording devices, or viewing stations themselves that capture and report the video. The challenge of mobility However, the transportation industry in particular has a very unique challenge that many others do not – mobility. As other industries become more connected and integrated, they don't usually have to consider going in and out or bouncing between networks as edge devices physically move. Obviously in the nature of transportation, this is key. Have you ever had a bad experience with your cellular, broadband or Wi-Fi at your home or office? You are not alone. The transportation industry in particular has a very unique challenge that many others do not – mobility Can you trust these same environments to record your surveillance video to the Cloud without losing any frames, non-stop 24 hours a day, 7 days a week, 365 days a year? To add to the complexity – how do you not only provide a reliable and secure solution when it's mobile, travelling at varying speeds, and can be in/out of coverage using various wireless technologies? Waiting to upload video from a transport vehicle when it comes into port, the station, or any centralised location is a reactive approach that simply will not do any longer. Transit operations require a more proactive approach today and the ability to constantly know what is going on at any given time on their mobile vehicles, and escalate that information to headquarters, authorities, or law enforcement if needed; which can only occur with real-time monitoring. This is the ultimate question when it comes to collecting, analysing, and sharing data from mobile vehicles – how to get the video from public transportation vehicles alike to headquarters in real time! Managing video data In order to answer this question, let's get back to basics. The management and nature of video data differs greatly from conventional (IT) data. Not only is video conducted of large frames, but there are specific and important relationships among the frames and the timing between them. This relationship can easily get lost in translation if not handled properly. This is why it's critical to consider the proper way to transmit large frames while under unstable or variable networks. The Internet and its protocols were designed more than two decades ago and purposed for conventional data. Although the Internet itself has not changed, today's network environments run a lot faster, expand to further ranges, and support a variety of different types of data. Because the internet is more reliable and affordable than in the past some might think it can handle anything. However, it is good for data, but not for video. This combination makes it the perfect time to convert video recording to the Cloud! Video transmission protocol One of the main issues with today's technology is the degradation of video quality when transmitting video over the Internet. ITS are in dire need for reliable transmission of real-time video recording. To address this need a radical, yet proven, video transmission protocol has recently been introduced to the market. It uses AI technology and to adapt to different environments in order to always deliver high quality, complete video frames. This protocol, when equipped with encryption and authentication, enables video to be transmitted reliably and securely over the Internet in a cloud environment. One of the main issues with today's technology is the degradation of video quality when transmitting video over the Internet Finally, transportation industry has a video recording Cloud solution that is designed for (massive) video that can handle networks that might be experiencing high error rate. Such a protocol will not only answer the current challenges of the transportation industry, but also make the previously risky Cloud environment safe for even the most reserved environments and entities. With revolutionary transmission protocols, the time is now to consider adopting private Cloud for your transportation operations.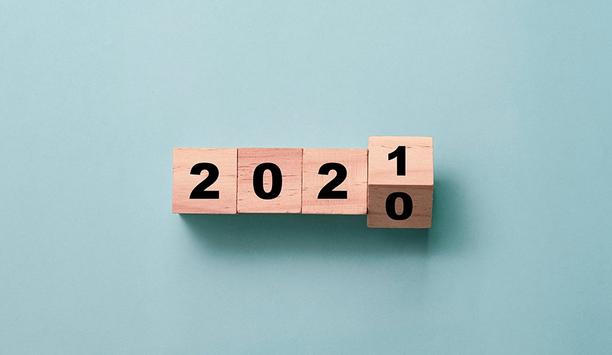 Trends and challenges we will see in the AI-driven security space in 2021
For decades, the nature of global safety has been evolving. From physical security threats like large-scale terrorist attacks and lone actor stabbings to chemical threats such as the Salisbury poisonings and even microbiological threats such as COVID-19, new challenges are constantly arising and the threat landscape we operate in today is constantly changing. Compounding the complexity of the security issues is the complexity and nature of attacks. With the economic downturn, there is the traditional rise in theft, violence and other crimes. Compound this with unmanned businesses and work-at-home staff, and there is a perfect storm for a rise in security threats. Artificial intelligence (AI) and specifically the branch of AI known as machine learning (ML), was already causing widespread disruption in many industries, including the security industry. AI has been a driving force to replace labour-based business models with integrated data and actionable intelligence that is context-aware. It has become apparent that AI will play a big part in the ongoing fight against both pandemics such as COVID-19, as well as other threats that we may face in the future. With all of this in mind, 2021 is poised to be a big year for AI growth. While AI is going to continue to impact our lives in dozens of ways, from smart sensors to face mask compliance detection, the following reflects a few top trends and challenges that I have my eye on for 2021 as we close out this year. The rise of smart city investments One such example is the increasing development of smart cities and how AI can be leveraged to build safe communities. To date, we've seen an increase in the number of smart city programmes around the globe; cities that are beginning to deploy innovative technologies for the management and ease of life services. Compounding the complexity of the security issues is the complexity and nature of attacks Typical development of a city includes standard infrastructure - roads, schools, power, water, transportation. Now, internet, data and AI capabilities are part of the standard infrastructure requirements for all new developments. AI promises to deliver increased efficiencies with the infrastructure that will accommodate growing populations while reducing our impact on the environment, resources, and communities. Global cities now account for more than half of the world's population, and the United Nations projects the number to balloon to 68% by mid-century. Owing to both demographic shifts and overall population growth, that means that around 2.5 billion people could be added to urban areas by the middle of the century, predicts the UN Department of Economic and Social Affairs (DESA). With an increase in population has come an increase in global spending on smart city initiatives to drive down the impact of growing urban concentration. Global spending on smart city initiatives is expected to total nearly $124 billion this year, an increase of 18.9% over 2019, according to IDC's Worldwide Semiannual Smart Cities Spending Guide, while Singapore, Tokyo, London and New York as the big spenders - expected to spend more than $1 billion in 2020. Using AI-driven technology to create safer public and private spaces Today, security solutions driven by AI are being developed and can be covertly deployed across a range of physical environments to protect the population in a more efficient, and accurate manner. As we look ahead to the future of public safety, it's clear that new AI technology can dramatically improve the effectiveness of today's physical security space. One such deployment is the use of video object recognition/computer vision software that can be integrated into existing video monitoring security (VMS) systems. These enhanced VMS systems can be deployed both inside and outside of buildings to identify risks and flag threats, such weapons, aggressive behaviours, theft, and safety compliance. This helps to minimise the impact of a breach by an early alert to onsite security in real-time to the location and nature of the potential threat, allowing them to intervene before a loss occurs. These same AI-enabled video solutions can similarly be used to provide advanced business operations in retail, logistics, and manufacturing organisations. Multi-sensor security solutions Also, targeted magnetic and radar sensor technologies, concealed in everyday objects like planter boxes or inside walls, can now scan individuals and bags entering a building for concealed threat objects. Using AI/machine learning, these two sensor solutions combined can identify metal content on the body and bag and match the item to a catalogue of threat items, such as guns, rifles, knives and bombs. Security solutions driven by AI are being developed and can be covertly deployed across a range of physical environments Without this advanced multi-sensor solution, it becomes nearly impossible to discover a weapon on a person's body before it appears in an assailant's hands. This multi-sensor solution allows for touchless, unobtrusive access to a building, but allows for immediate notification to onsite security when a concealed threat is detected. The hidden technology thus empowers security staff to intercept threats before they evolve into a wider scale attack, while also maintaining the privacy and civil liberties of the public, unless, of course, they are carrying a concealed weapon or pose a physical threat. With the advent of sophisticated surveillance and technological innovation, a level of caution must be exerted. Despite the ongoing global debate, there remains little regulation about the use of AI technologies in today's physical security space. One thing is certain; it must be deployed in the right place, at the right time, with the right privacy and civil liberty protection objectives. People don't want to be protected by omnipresent, obstructive and overbearing security systems that infringe on their privacy and civil liberties. They want a proper balance between security and their current way of life, one that must be fused together. Technology and tracing COVID-19 Machine learning-based technologies are playing a substantial role in the response to the COVID-19 pandemic. Traditionally, the key purpose of surveillance systems has been to detect and deter threats, including the detection of visible and hidden weapons and abnormal behaviour. While this, of course, remains a primary focus, today we are seeing how surveillance systems defend against new invisible threats, as well as rapidly automate the process of contact-tracing to capture and contain a virus before it spreads. Again, the ability to track and trace through parsing algorithms that can manage through enormous amounts of data provides a highly scalable and rapid response mechanism to control the spread of threats. AI has demonstrated potential for identifying those displaying symptoms of infectious diseases, without requiring physical human contact Although the threat may not be visible, it is just as destructive. By incorporating AI into existing technologies, government, healthcare and security professionals can monitor public spaces and environments through the combined use of digital and thermal video surveillance cameras and video management systems); just one of the solutions being explored. AI has demonstrated potential for identifying those displaying symptoms of infectious diseases, without requiring physical human contact. By Using AI-powered video analytic software, businesses can monitor face masks, social distancing and large gathering compliance and also detect elevated body temperature. Critically, technology must be capable of both identifying and tracking the virus but also be unobtrusive. An unobtrusive system that is adaptable enough to be deployed across a range of environments where the public gathers in enclosed spaces is necessary to be effective. Security in 2021 Technology has proven itself to be a valuable ally in times of crisis. For smart cities, the use of innovative AI/machine learning technologies will help optimise security solutions in areas that are brimming with potential. As we look ahead to the future of security in a world that is impacted by such a wide range of threats, from physical to chemical to microbiological, it's clear that new technologies, specifically AI can dramatically improve the effectiveness of security systems and help us to better defend against a wide spectrum of threats. Technology has a huge role to play in making our communities safe in 2021 and beyond, but for security systems to be effective, they must not be oppressive or obstructive. This will ensure they have the full support of the public - the key to success.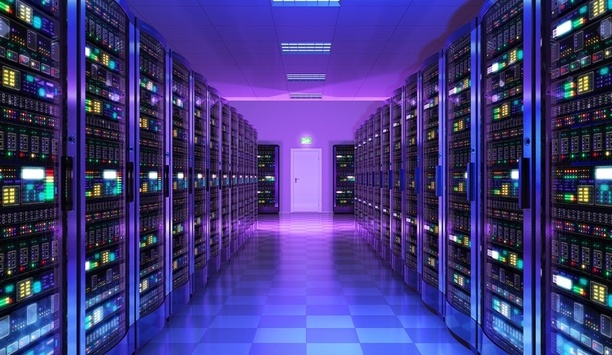 7 steps to make VMS system design and installation easier
For those of you old enough to remember, video matrix switchers were once the heyday of surveillance camera control. These cumbersome antiques were at the heart of every major video surveillance system (CCTV at the time) in premier gaming properties, government installations and corporate industrial complexes. They required more physical labour to construct and configure than perhaps the pyramids – maybe not – but you get the picture. And then digital video made its way in to the market and everything changed, transforming the physical demands for camera control and management from a hardware-centric to a software driven process. We've come a long way in a few short years, and the borders that once defined IT and security continue to diminish, if not disappear completely There's no doubt that this migration also presented significant challenges as many security professionals often struggled with all things IT and software programming being one of the industry's soft spots. Fortunately, we've come a long way in a few short years, and the borders that once defined IT and security continue to diminish, if not disappear completely. However, the complexities of today's VMS functionality can be intimidating for anyone tasked with installing one of these systems given all of the user-defined options available from the simplest camera sequencing and bandwidth allocations to mobile management and enterprise level integration. This is where truly advanced VMS solutions need to shine on both the operations and the design/build sides of the equation. Smart VMS design There are more solutions products labelled "VMS solutions" out there than ever before. The issue is the fact that many of these "solutions" really don't fall into the category of a true VMS by today's standards but offer basic camera and NVR control. No doubt that there is a place for such software programs in the market. However, VMS solutions from the likes of OnSSI and other industry-leading companies offer distinct and superior management and control capabilities for demanding security and business intelligence applications. Perhaps of equal importance, these top-tier VMS solutions incorporate provisions for installers, so they have a clear and easier implementation path. OnSSI offers VMS solutions with smart camera drivers Here are seven attributes that can assist with the design and implementation of an advanced VMS solution: 1) Open architecture platform We need the ability to easily integrate with other systems and scale for future developments and physical system growth The ability to easily integrate with other systems and scale for future developments and physical system growth is largely dependent on a systems platform architecture. Here's where VMS solutions with open architecture provide a distinct advantage. Open-architecture solutions expand functionality by facilitating greater integration between multiple systems and components. This not only makes VMS solutions with open architecture easier to implement, it makes them extremely cost-efficient by eliminating the need for proprietary solutions. Open architecture systems also provide adherence to industry standards such as ONVIF and PSIA, as well as compression formats such as H.265 and MJPEG, and help ensure system integration and support of an extensive range of manufacturers' cameras and off-the-shelf hardware. Be wary of VMS solutions with limited camera manufacturer support. 2) Simple licensing processes and pricing Camera licenses and pricing is always a touchy subject, as any misunderstanding of a specific VMS solutions' licensing terms can prove to be costly after the fact. And it often seems that some VMS suppliers have gone to great lengths to complicate the process as to obscure actual Total Cost of Ownership (TCO). Perhaps the most direct, simple and straightforward camera licensing and pricing method is to have one license per IP address used by each camera/encoder on multi-channel devices. These should be perpetual licenses with no required annual fees or subscriptions. Additionally, the licensing agreement should be all inclusive without added fees for multiple clients, failover servers, active directory support, I/O devices, redundant management servers, technical support or security patches and updates. 3) Mixing and matching camera license types The ability to mix and match different camera license types within the same system helps facilitate a seamless and simple migration of new and pre-existing systems with minimal downtime or interruption in operation. The ability to mix and match camera licenses not only saves valuable design and installation time, it can provide considerable savings when integrating large, multi-tenant systems. Mix and match capabilities also allow system designers to apply specific feature sets to specific groups of cameras to best leverage functionality and budgets, as well as providing the flexibility to implement an on-site, virtual, or cloud-based VMS solution, without any additional cost. 4) Auto camera detection and configuration Another VMS set-up feature that eases the install process is the ability to forego device registrations or MAC address requirements Another VMS set-up feature that eases the install process is the ability to forego device registrations or MAC address requirements. This functionality allows installers to instantly locate cameras on the network and configure them centrally so they can easily replace older cameras while seamlessly retaining video recorded from them. The auto detection capability should also include the ability to detect and import CSV files, which can then be stored and used to configure camera templates for future camera installation profiles. 5) Smart camera driver technology VMS solutions with smart camera drivers offer valuable assistance during system implementation, and any time new cameras are added to the network or replace older models. Manufacturer-specific smart camera drivers expand the range of model-specific static drivers. Instead of storing the device's information (codecs, resolutions, frame rates, etc.) statically, a VMS with smart camera drivers queries devices for their capabilities using the manufacturers' proprietary protocol. All that is required for configuration is that the camera is available on the network. Smart camera drivers eliminate the need to wait for model-specific drivers or installation of driver packs, allowing for newly released cameras to be used immediately. Network security is an area where leading VMS suppliers like OnSSI have ramped up development efforts to stay ahead of hackers 6) Importance of network security Network Security is perhaps the greatest challenge faced by industry professionals today Network security is perhaps the greatest challenge faced by industry professionals today. This is an area where leading VMS suppliers like OnSSI have ramped up development efforts to stay ahead of hackers. New security developments to look for include TLS 1.2 encryption protocols for camera-to-server communications (SSL 3.0 supported for older cameras), as well as server-to-server communications. Additional safeguards to consider include: randomised video databases with no camera identification information to secure recorded data; support for Active Directory authentication; AES encryption between servers and clients; and AES encrypted exporting. 7) Automatic updates Regardless of the supplier you select for your VMS solution, they should be consistently providing new updates and security patches on a frequent if not regular basis. Keeping up with these updates can be a burden and are often overlooked leading to system failures and breeches. Advanced VMS solutions now feature automatic update service checks on a system-wide basis, eliminating the need to manually update individual servers and devices. This ensures that your VMS system always has the latest drivers, fixes and updates which assures overall security while reducing TCO. So next time you're getting a demo of the latest and greatest VMS solution, remember to ask what it offers in terms of design and implementation tools. Half the battle with new technologies is getting them installed and working properly. Without the right tools to accomplish these critical first steps, all the functionality in the world will do you little good.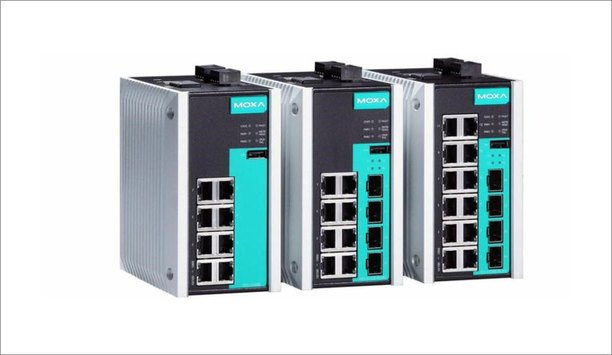 Moxa launches Turbo Pack 3 firmware for industrial Ethernet switches, enhancing device security
Moxa's EDS-G500E and EDS-518E/528E DIN-rail switches support Turbo Pack 3, and all of Moxa's industrial Ethernet switches will support the new firmware by 2017 Moxa, a provider of network infrastructure solutions for the Industrial Internet of Things (IIoT), announced a new firmware upgrade for its industrial Ethernet switches with major enhancements for its security functionalities. This new firmware, called Turbo Pack 3, is not only compliant with the IEC 62443-4-2 level 2 cybersecurity standard, but also supports other security management features, such as MAC Address and RADIUS authentication to prevent from unauthorised access, known security leaks and unknown attacks. At present, Moxa's EDS-G500E and EDS-518E/528E DIN-rail switches support Turbo Pack 3, and all of Moxa's industrial Ethernet switches will support the new firmware by 2017. Increased device-level security According to an ICS-CERT report, cyber-attacks on the critical manufacturing sector increased by 50% from 2014 to 2015. The report noted that a lack of proper access management and network probing are among the most common network vulnerabilities. One of the key mechanisms to ensure a safe and reliable network is to strengthen device-level security. Turbo Pack 3 ensures Moxa's switches comply with the IEC 62443-4-2 level 2 standard, which provides technical security requirements and guidelines for network device suppliers and engineers. Moreover, the new firmware upgrade supports MAC authentication bypass via RADIUS server, and also fixes certain security vulnerabilities to protect the switches from malicious intrusion. Ensure network availability The firmware upgrade also supports enhancements in redundancy technologies, such as V-ON, traffic management, and real-time event notifications. With these new functionalities, Moxa's switches are enable higher network availability and reliability, which is crucial for mission-critical applications.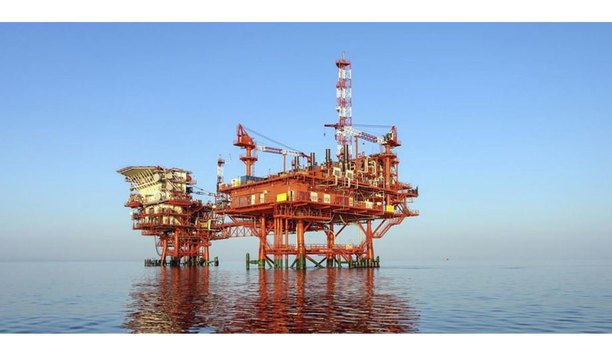 SeeTec physical security solutions secure oil and gas industry
SeeTec video technology helps to detect situations at an early stage and thus assists in avoiding consequences Despite of the development of alternative and renewable energies, oil and gas still represent the engine of the world economy. Exploration takes place under increasingly challenging conditions often in remote locations. Security requirements, already high, continue to rise. This is not surprising as incidents during up-, mid- and downstream processing can cause immense damage to people and the environment. Video technology systems from SeeTec help detecting situations at an early stage and thus assist in avoiding consequences – at all process levels. SeeTec Cayuga for staff safety Video technology is generally used on drilling vessels and –platforms to monitor the drilling and mining process and to ensure the staff's safety. SeeTec Cayuga can easily be integrated into this process and also into higher level systems such as DCS for example. Video is then a part of an overall solution using TCP triggers or I/O modules to communicate with the sensor- and control technology. If for example a sensor detects high pressure in the system, an automatic video fly-out window showing video streams of relevant areas is displayed on the screens in the control room. SeeTec Cayuga also supports thermal cameras. Using them, high temperatures can be detected based on the colours displayed. Using video technology critical situations can be detected and validated much faster, giving staff more time to react on the basis of more information. Video analytics with SeeTec video management software Especially the transportation of gas and oil from the production sites to the refineries and the tank farms is a dangerous process. Big parts of overland pipelines lead over uninhabited areas without significant infrastructure, making the monitoring of leaks complicated. Also in politically unstable regions the risk of attacks is a serious threat. If the transportation is done by sea the risk of damage and harm affects not only the vessel but also has impact on the environment. Using SeeTec video management software pipelines are monitored permanently over long distances even if there is only low banded infrastructure. By using intelligent video analytics and by linking to process monitoring systems the attention of the security staff is drawn to possible dangers or incidents. SeeTec video systems provide protection for every need. With SeeTec the building perimeter is continuously monitored Perimeter protection with integrated security systems Next to the operational safety in refineries and production plants, safeguarding against unauthorised access is an important issue. SeeTec video systems provide protection for every need. With SeeTec the building perimeter is continuously monitored. Through the integrated video analytics and the additional analytics interface to third-party applications an automatic perimeter protection is supported. So, for example, a person trying to climb over the premises' fences will be visualised automatically on the Client in the control room. A built-in license plate recognition solution and the integration of access control applications complement the SeeTec range. In the refinery the video system can also be seamlessly integrated into production processes. It is possible to trigger alarms or other actions over sensors or management systems by using TCP signals or I/O-modules. SeeTec's modular architecture makes it easy for the product portfolio to grow with increasing demands and/or the growing operational areas. Using distributed installations it is possible to combine several locations to just one bandwidth-optimised system. An extended safety structure ensures that the system keeps on recording images and stays in operational mode even if the management or recording server fails. Retail security Gas stations are at the end of the value chain. They are not struggling with process safety but with robberies and thefts. SeeTec delivers video solutions, which perfectly reflect the branch structure of such a business. SeeTec keeps the costs for the camera infrastructure low by realising a bandwidth-saving usage involving several locations and by using intelligent camera features (VCAM). At the gas station the video technology can also be connected directly to the business processes, so for instance it is possible to combine the video images coming from the pump or the cash area with the accounting data by using the SeeTec POS-Interface. With the automatic license plate recognition a petrol theft can be identified easily – if a car, which already was registered with a tank fraud, is recognised in front of a gas pump, the pump can be locked. Benefits Modular and flexibly expandable solution Support of a great number of cameras of all leading manufacturers (incl. thermal cameras, LPR cameras, outdoor cameras for special requirements) Integrated video analytics and license plate recognition Communication with third-party systems using TCP signals or I/O modules (Moxa, Adam etc.) Easy handling and operation, also on touch-based systems or mobile devices Project experiences and certifications in the oil & gas-sector

Moxa's formal education and certification program launched
The Moxa University aims to ensure smooth knowledge transfer across the supply and value chains The new Moxa University is a formal education and certification program to impart profound knowledge of network design, installation and maintenance to Moxa´s distribution partners. Moxa's increasingly strong footprint in industrial installations across Europe has been a major achievement, and a source of pride for Moxa´s European team. The reliable operation of these installations is Moxa´s primary objective. The Moxa University aims to ensure smooth knowledge transfer across the supply and value chains - from the developers of Moxa products to the customer´s network administrators. Formal training program that supports Moxa´s partners Industrial networks and their components, such as embedded computers, automation systems, or video surveillance devices are challenging microcosms far beyond the selection of reliable products. To anticipate and counteract their challenges, Steve Lin, Moxa Europe's General Manager, decided to establish a formal training program that supports Moxa´s partners, and ultimately Moxa´s customers, in achieving reliable industrial operation. "Moxa's aim has always been to provide reliable networks. Now we want to make sure that our customers learn how to convert our reliable products into reliable operation and consequently added value for themselves", says Steve Lin. "This is why we developed a training program that addresses our customer´s needs, and those of our partners, and our employees. They all can train to become `Moxa Certified Engineers´." To ensure that the knowledge transfer can take place right where Moxa´s customers need it, Moxa reverts to their broad network of official distribution partners that all attend the annual Moxa Technical Certification trainings. The best of these Moxa Certified Engineers have recently undergone an additional train-the-trainer program. As a result, the first four graduates of the program, coming from Moxa distributors in Poland – Elmark Automation, Spain – Tempel Group, UK - IT4Automation & Croatia – Selmet, can now call themselves Moxa Certified Trainers and share their knowledge in so-called Moxa Training Centers. Centrally managed updated set of training materials The four distributors with Moxa Training Centers form the basis of a growing network of Moxa Authorised Training Centers situated in close proximity to Moxa´s European customers. They benefit from a centrally managed, continually updated set of training materials that include the experience and expert knowledge of the Moxa Certified Trainers all over the continent.
Related white papers
Security investments retailers should consider for their 2021 budget
Reducing the cost of video surveillance system deployment and operation
Five things to consider for AI with video technology