RemVu Analog Transmission Systems
(1)
Browse Analog Transmission Systems
CCTV transmission system products updated recently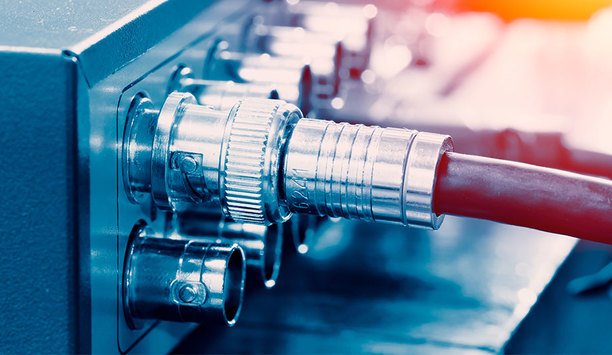 HD over Coax provides cost-effective video surveillance upgrade
According to IHS Market, it is estimated that there are over 60 million security cameras in the United States, and other reports say these cameras capture more than four billion hours of footage per week. Over the last decade, IP camera technology has dominated the conversation as it has provided users with a broad offering of enhanced image quality and features. With a large percentage of existing security systems relying on analogue, many end users looking for high definition (HD) video quality have been forced to take on a complete system overhaul. Infrastructure overhaul for HD video To make the switch, customers would need to change everything, from cameras to hardware to wiring– not to mention the lengthy installation process that would ensue. IP cameras also require higher Internet speeds and more cloud space. Whether constrained by budget, bandwidth or storage, many end users have been unable to adopt this new video surveillance method.Thanks to technological advancements within the security industry, HD over Coax offers a viable solution for integrators and end users alike Thanks to technological advancements within the security industry, HD over Coax offers a viable solution for integrators and end users alike. By utilising the current Coaxial cables, this offering yields high definition video, while requiring minimal infrastructure changes and is an optimal surveillance choice for security customers. Plus, with new advancements and updates being made frequently to this technology, there is a solution for every security need. The enhanced alternative of HD over Coax has been warmly welcomed in the security industry, thanks to its simple solutions and ever-evolving features. Many new analogue HD cameras are "plug and play," able to connect directly to existing Coaxial cables. This eliminates the need for a complete system change, creating cost-savings for the end user and an enhanced video quality offering. Easy solutions for HD video As a result, integrators can cost-effectively upgrade their customer's surveillance solution while using their legacy infrastructure, making it an attractive option for end users and an easy sell for dealers. Latency in video is another common issue with network-based camera systems, where even the slightest delay in video surveillance can hinder security response HD over Coax cameras themselves are always expanding and evolving to meet a wide array of security needs. With the introduction of fisheye and multi-sensor cameras, users now have a multitude of coverage options, not to mention the introduction of 4K bringing resolution options to the same level as IP. Some newer technologies are even touting 4K cameras paired with 4K digital video recorders (DVRs) made specifically for analogue systems. Longer cables grant transmission for up to 1600 feet, double the distance of standard analogue solutions, and triple that of IP systems. This single cable is able to transmit both HD video and audio. Recently, broadcast quality audio over Coax has become available in limited models, a substantial improvement over older analogue technology, which was unable to transmit audio. Stopping video delay Latency in video is another common issue with network-based camera systems. Even the slightest delay in video surveillance can hinder security response. IP cameras are forced to compress and packetise their video for transmission. The outcome of this is a reduced number of images per video, which in turn causes delay. HD over Coax on the other hand, delivers an unlimited amount of HD images in real time, with smooth motion and impressive clarity. Additionally, the point-to-point transmission delivers uncompressed video free of lag. Another touted benefit is that, unlike IP networked cameras, analogue systems provide a more secure video transmission. With so much sensitive information housed on a businesses' network, adding another point of network access through an IP camera can create concerns for cyber security risks. HD over Coax delivers an unlimited amount of HD images in real time, with smooth motion and impressive clarity Preventing network hacking With HD over Coax, the physical connections between the camera and DVR prevent network hacking. By keeping the video surveillance system offline, security professionals are able to direct their attention to the physical threats at hand, rather than having to focus on deterring cyber security risks. One of the primary difficulties of deploying HD video solutions is the fact that many older systems utilise a wide variety of HD standards and platforms. To make matters more complicated, after HD over Coax was brought to market, manufacturers raced to create their own version of this technology. Today, the most popular proprietary standards are HD-CVI, HD-TVI and AHD. However, integrators and customers found that attempting to manage multiple HD technologies proved to be near impossible.Integrators and customers found that attempting to manage multiple HD technologies proved to be near impossible Diversifying surveillance through one DVR To combat these issues, manufacturers have introduced products with more flexibility to their portfolios. One example of this is the penta-brid DVR which grants the ability to seamlessly integrate multiple technologies deployed across one application. This means that systems with diverse camera brands and technologies, such as a mix of HD-CVI, HD-TVI, AHD, analogue or IP, can be connected through one DVR. For many end users with legacy analogue systems, penta-brid DVRs give them greater freedom to choose between a variety of solutions, rather than being limited to one option. With video resolution increasing, the space needed to store the footage is similarly rising. Penta-brid technology has been able to adapt to these evolving needs, giving users ample storage space to house the HD and 4K surveillance video with some of the newest models including H.265 compression. HD casino surveillance made simple For casinos, HD images are critical for identifying unauthorised personnel and unlawful behaviours to create a safe environment for guests and staff While HD over Coax is beneficial to many end users and integrators, those in the casino and hospitality markets find it crucial. With a combination of high profile guests, large amounts of cash on hand, constant crowds and strict industry regulations, reliable video surveillance is a must. Deploying new IP systems comes at a stiff price. When looking to upgrade their video surveillance, casinos must also be mindful of the installation process. When moving to an IP-based system, ripping out old wires and replacing them with new is the standard practice. This practice can be both disruptive and costly, not to mention gaming regulations require casino activities be monitored at all times so a complete system shutdown would result in revenue loss. This cost can be hard to justify, especially when the current legacy analogue system remains in working condition with only the lower image resolution to date it. For these scenarios, the most cost-effective option is to leverage the legacy infrastructure, replace the existing cameras with new devices, and reap the benefits that HD video has to offer without any lapse in security. For casinos, HD images are critical for identifying unauthorised personnel and unlawful behaviours to create a safe environment for guests and staff. HD over Coax cameras now offer the same resolution as IP cameras with a plug and play approach, that cuts down on expense without sacrificing quality. For businesses and applications that are unable to adopt IP technology, whether it be cost or time prohibitive, HD over Coax now features most of the same benefits IP has to offer without breaking the bank. By providing clear images in real time, maximising existing infrastructure, and affording cyber security benefits, HD over Coax provides an attractive solution for many end users and integrators.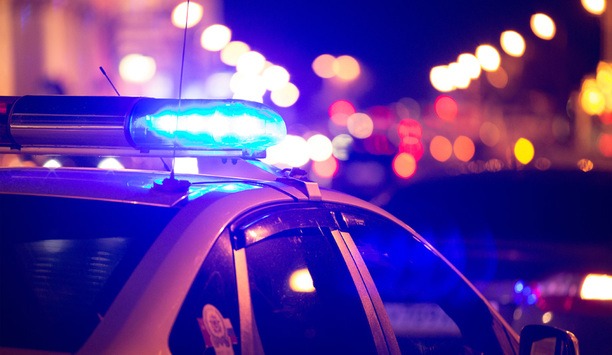 How to use video analytics and metadata to prevent terrorist attacks
Today 'terrorism' has become a word we use and hear every day. The goal of terrorism is a media product - information delivered to nearly every house in the world. So, the weapon of terrorism is information. Therefore, the way we defend and prevent terrorism must also be based on intelligent processing of information - and an early awareness of potential threats and effective preventive action may eliminate most attacks. Video analytics, automated surveillance and AI decision-making are going to change the rules of the struggle between civilians and terrorists by making attempted attacks predictable, senseless and silent. In this article, we will evaluate to what extent technology can investigate and prevent terror crimes considering the latest technology innovations. Civilian feedback helps terrorists to accomplish mission In order to achieve their main goal - loud media response - terrorists and those who order the attacks use unpredictable tactics and the element of surprise; so that after every attack, the media discusses for months the circumstances and their insanity. Unfortunately, each time it happens our society seems to be unprepared. As the media environment grows, terror attacks attract more attention, and the feedback of civilians actually helps the terrorists to accomplish their mission. Features of terrorist crimes Counter-terrorist specialists highlight, among the others, the following inherent symptoms of terror crimes: Unpredictability Public visibility Enormous social resonance The question is: Are there technological solutions that could treat these symptoms at a low level? Crime investigations are based on objective indisputable facts that can be used against suspects in a court. The facts are: Video surveillance materials Facial recognition and ANPR metadata Audio data (e.g. phone calls) Internet communication logs Other registered human actions Metadata sources and analytical systems To be able to collect and analyse that data, it needs to be in a data format that an analytical system will be able to process. Metadata can be generated by processing data of the above sources. Metadata can be stored in relational databases or in blockchain, so it can be a reference for an analytical system or law enforcement structures. Automatic or semi-automatic investigation can be based on crime scenarios, behaviour patterns, forensic search, face and vehicle recognition and synoptical search Aggregation of metadata sources could be constructive because it would significantly increase metadata availability for analytical systems and will improve metadata quality. This would surely require replacement of most of existing security systems and standardisation of new systems so to ensure maximal compatibility of metadata sources and analytical systems. Offline video analytics As these improvements are difficult to develop and implement globally, replacement solutions are being offered currently in the security market. One of them is the concept of offline video analytics, which generates and analyses metadata from any video source. Video sources may vary from 'old school' analogue cameras to high-resolution IP cameras recorded in any digital format. Quality of the metadata generated from offline analytical systems is almost unaffected. High quality metadata can be analysed and investigated automatically or semi-automatically for violations, crimes and terror activity. Automatic or semi-automatic investigation can be based on crime scenarios, behaviour patterns, forensic search, face and vehicle recognition and synoptical search. Fast and effective investigation of terror activities may prevent attacks and also can reduce the number of active terrorists. Human head microvibration is linked with the vestibular-emotional reflex (VER) and depends on emotional status Deep learning and neural network technologies However, realtime crime and terror prevention requires instant metadata generation and analysis. The investigation instruments mentioned above would not be of the same efficiency. Firstly, processing capabilities of analytical system must be very high because the system should be able to record data, generate metadata and analyse it at the same time in realtime conditions. Currently the most powerful server processors can run only tens of detectors so it becomes very costly. That is why these kinds of solutions are only used in critical infrastructure. However, if they were used widely they would dramatically reduce the number of criminal and terror activities. Deep learning and neural network technologies (so-called artificial intelligence - AI) are coming to the security market to replace classic video analytics. These systems are not yet much more efficient hardware-wise; however, they have greater potential and they are cheaper. Behaviour patterns, actions, sounds, speech, faces, car number plates and many other metadata types can be identified and collected and analysed by AI in realtime. Security surveillance and analytical AI systems could know about each person's life and social background so it could make automatic decisions Emotion recognition/vibraimage technology Emotion recognition (or vibraimage) technology measures micromovements (vibration) of a person by processing video from a camera or any video source. Human head microvibration is linked with the vestibular-emotional reflex (VER) and depends on emotional status. Vibraimage systems detect human emotions by the control of 3D head-neck movements accumulated in several frames of video processing. Vibraimage is a system that detects all human emotions. Blockchain can bring awareness of different views. Imagine if the security surveillance and analytical AI system knew about each person's life and social background so it could make automatic decisions to give more surveillance priority to those who potentially could take negative action. Although security equipment is becoming more affordable, the budgeting of security systems at a government and private level is still the biggest problem. As the global population is growing and migration is getting more intense, public and private security is becoming a natural need. Meanwhile, the security market is ready to deliver solutions that can instantly investigate and even prevent terror activities.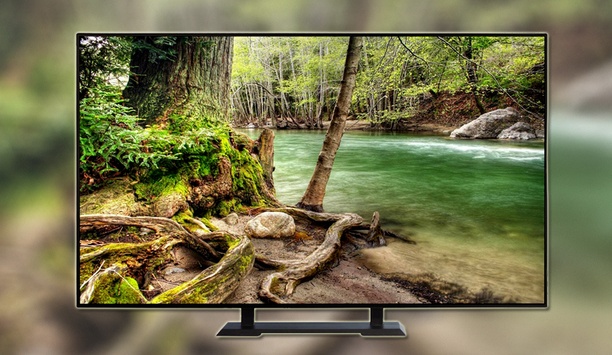 Are your surveillance monitors prepared for the latest video technology developments?
Everybody has been hooked on the discussions about Analogue HD or IP systems, but shouldn't we really be thinking about WiFi and 5G connectivity, removing the need for expensive cabling? Are wireless networks secure enough? What is the potential range? Even the basic question about whether or not the network is capable of transferring the huge (and growing) amount of data required for High Res Video, which will soon be quadrupled with the advent of 4K and higher resolutions. The future of video surveillance monitors We have seen a massive uptake in 4K monitors in the security industry. While they have been relatively common in the consumer market, they are only now beginning to really take off in the CCTV market, and the advances in Analogue HD and IP technology mean that 4K is no longer the limited application technology it was just a few years ago. Relatively easy and inexpensive access to huge amounts of storage space, either on physical storage servers or in the cloud, both of which have their own positives and negatives, have really helped with the adoption of 4K. Having said that the consensus seems to be, at least where displays are concerned, there is very little need for any higher resolution. So, where next for monitors in CCTV? 8K monitors are present, but are currently prohibitively expensive, and content is in short supply (although the Japanese want to broadcast the Tokyo Olympics in 8K in 2020). Do we really need 8K and higher displays in the security industry? In my own opinion, not for anything smaller than 100-150+ inches, as the pictures displayed on a 4K resolution monitor are photo realistic without pixilation on anything I've seen in that range of sizes. The consensus seems to be, at least where displays are concerned, there is very little need for any higher resolution Yes, users many want ultra-high resolution video recording in order to capture every minute detail, but I feel there is absolutely no practical application for anything more than 4K displays below around 120", just as I feel there is no practical application for 4K resolution below 24". The higher resolution camera images can be zoomed in and viewed perfectly well on FHD and 4K monitors. That means there has to be development in other areas. Developments in WiFi and 5G What we have started to see entering the market are Analogue HD and IP RJ45 native input monitors. Whilst you would be forgiven for thinking they are very similar, there are in fact some huge differences. The IP monitors are essentially like All-In-One Android based computers, capable of running various versions of popular VMS software and some with the option to save to onboard memory or external drives and memory cards. These are becoming very popular with new smaller (8-16 camera) IP installs as they basically remove the need for an NVR or dedicated storage server. Developments in the area of WiFi and 5G connectivity are showing great promise of being capable of transferring the amount of data generated meaning the next step in this market would maybe be to incorporate wireless connectivity in the IP monitor and camera setup. This brings its own issues with data security and network reliability, but for small retail or commercial systems where the data isn't sensitive it represents a very viable option, doing away with both expensive installation of cabling and the need for an NVR. Larger systems would in all likelihood be unable to cope with the sheer amount of data required to be transmitted over the network, and the limited range of current wireless technologies would be incompatible with the scale of such installs, so hard wiring will still be the best option for these for the foreseeable future. There will be a decline in the physical display market as more development goes into Augmented and Virtual Reality Analogue HD options Analogue HD options have come a long way in a quite short time, with the latest developments able to support over 4MP (2K resolution), and 4K almost here. This has meant that for older legacy installations the systems can be upgraded with newer AHD/TVI/CVI cameras and monitors while using existing cabling. The main benefit of the monitors with native AHD/TVI/CVI loopthrough connections is their ability to work as a spot monitor a long distance from the DVR/NVR. While co-axial systems seem to be gradually reducing in number there will still be older systems in place that want to take advantage of the benefits of co-axial technology, including network security and transmission range. Analogue technologies will eventually become obsolete, but there is still much to recommend them for the next few years. Analogue technologies will eventually become obsolete, but there is still much to recommend them for the next few years Another more niche development is the D2IP monitor, which instead of having IP input has HDMI input and IP output, sending all activity on the screen to the NVR. This is mainly a defence against corporate espionage, fraud and other sensitive actions. While this has limited application those who do need it find it a very useful technology, but it's very unlikely to become mainstream in the near future. Augmented Reality and Virtual Reality Does the monitor industry as a whole have a future? In the longer term (decades rather than years) there will definitely be a decline in the physical display market as more and more development goes into AR (Augmented Reality or Mixed Reality depending on who's definition you want to take) and VR (Virtual Reality). Currently AR is limited to devices such as smartphones (think Pokémon Go) and eyewear, such as the ill-fated Google Glass, but in the future, I think we'll all have optical implants (who doesn't want to be The Terminator or RoboCop?), allowing us to see whatever we decide we want to as an overlay on the world around us, like a high-tech HUD (Heads Up Display). VR on the other hand is fully immersive, and for playback or monitoring of camera feeds would provide a great solution, but lacks the ability to be truly useful in the outside world the way that AR could be. Something not directly related to the monitor industry, but which has a huge effect on the entire security industry is also the one thing I feel a lot of us have been oblivious to is the introduction of quantum computers, which we really need to get our heads around in the medium to long term. Most current encryption technology will be rendered useless overnight when quantum computers become more widespread. So, where does that leave us? Who will be the most vulnerable? What can we do now to mitigate the potential upheaval? All I can say for sure is that smarter people than me need to be working on that, alongside the development of the quantum computer itself. Newer methods of encryption are going to be needed to deal with the massive jump in processing power that comes with quantum. I'm not saying it will happen this year, but it is definitely on the way and something to be planned for.

Chris Connor joins AD Network Video as Business Development Manager
Connor will be building a surveillance monitoring client base across the AD Network Video range AD Network Video, the solutions arm of AD Group, has recruited experienced business development manager Chris Connor. Connor's role Connor, who joins from deView Europe, will be building a surveillance monitoring client base across the AD Network Video range with a special emphasise on the education, healthcare, petrochemical and retail markets. His focus will be to generate large end-user projects based. In addition to CCTV solutions, Connor will be developing new opportunities for AD Network Video's fire detection solution. FireVu offers a video based early detection for flame, smoke and can be combined with a thermopile capability (temperature sensing). AD Network Video provides tailored high-end secure IP video solutions, with consultancy, for clients that demand systems that deliver effectiveness, reliability and return on investment. It comprises a suite of solutions through its brands – RemGuard, AD Aerospace, TransVu, TSS as well as FireVu. COO of AD Network Video and AD Group comments Pauline Norstrom, chief operating officer of AD Network Video and AD Group comments: "AD Group has put considerable investment and time, with its in-house development team, in bringing to market solutions that solve pressing client issues. The growth of the business development team reflects our belief that we have listened to the market and we have the solutions that can generate a demonstrable return on investment."

AD Group recruits Usmon Khadim and Matthew Flaherty as Product Managers
Matthew and Usmon will be managing the product lines of Dedicated Micros Usmon Khadim, holds a masters in Management Information Systems: Change and Development from the University of Manchester, joins Matthew Flaherty an Operations Management graduate from Lancaster University. Usmon and Matthew will initially help support a number of product management programmes as part of their training and development. The roles will grow to manage the complete product life cycle and ensure AD Group continues to realign and re-position its differentiated product and technology solutions with its target market sectors and sales channels. AD Group, which innovates, develops and markets surveillance monitoring solutions, is aiming to nurture a new generation of talented professionals across departments as well as continue to develop in-house and hire experienced professionals. The company offers a range of high-end surveillance monitoring solutions which are taken to market through its consultative selling arm AD Network Video. The businesses and brands within the group include premium remote monitoring service RemGuard, safety and security for aircraft business AD Aerospace, DVRs and cameras for arduous environments TransVu and TSS, which offers integrated vehicle surveillance solutions for logistics and emergency services. AD Group has developed an innovative fire detection solution for high value assets using flame and Visual Smoke Detection technology, FireVu, which is used in more than 200 locations worldwide. Matthew and Usmon will also be managing the product lines of Dedicated Micros whose products include secure IP camera and recording equipment. Pauline Norstrom, chief operating officer for AD Group, comments: "The appointment of Usmon and Matthew shows our commitment to changing and developing our organisation to align with our diversification strategy. A strategy which is designed to ensure that AD Group's innovative and differentiated video technology reaches our target customers in the high risk market sectors through our new sales channels."

RemGuard provides CCTV remote monitoring services to crack down on metal theft at catering facility
RemGuard is providing CCTV remote monitoring services to a catering facilityRemotely monitored, detector-activated, CCTV specialist RemGuard Visual Management part of AD Group has stopped a recent, out-of-hours, criminal attack at a catering facility on Merseyside in its tracks and, crucially, assisted the police to arrest two suspects at the scene of the incident before they could make off with several thousand pounds worth of essential metal items used in the company's production processes.The site, which prepares and packages meals for distribution to schools, hospitals and vending machines, has been linked up to RemGuard's BS8418 compliant Remote Video Response Centre(RVRC) for over two years. This intelligent monitoring is supported by on-site transmission equipment with CCTV cameras and detectors strategically positioned so any criminal activity can be detected at the earliest possible stage and the police and keyholders alerted. An audio challenge 'talking CCTV' capability is also set-up on the Merseyside site so, if necessary, verbal warnings can be issued to warn-off trespassers.In the latest night-time incident, on-site detectors were triggered by two intruders scaling the perimeter fence looking for something to steal. When operators at RemGuard's RVRC checked the associated images to identify the source of the activations, they could clearly see the individuals concerned attempting to walk-off with a large sheet of aluminium checker plate and part of a stainless steel conveyor belt. After being contacted by RemGuard, two police cars swiftly attended the scene where their arrival caused the criminals to drop the items and start to make their getaway. However the suspects attempt to flee proved unsuccessful and the men were soon apprehended by the police officers. Whilst the individuals initially denied any wrongdoing RemGuard's operators were able to provide the police with the vital video footage which clearly showed the two men's criminal intent. Operators screening the activities with the RemGuard remote monitoring CCTV solutionCommented the Security Manager for the site: "We are extremely pleased with RemGuard's remotely monitored, detector-activated, CCTV service and the way that its operators dealt with the recent incident. The criminals had already been detained by the police and were about to be led away for questioning when I arrived on scene minutes later to double check that our building was secure. The combined value of the two items, which the men were trying to steal before RemGuard's timely intervention, was over £2,750 not withstanding the potential for disruption to our operations. We work to very tight timescales so we are naturally keen to avoid any downtime as a result of unchallenged criminal activity. With RemGuard's monitoring in place, we have the reassurance that at critical times when the facility is not operational, a lookout is being kept for suspicious activity."RemGuard has also played a valuable role in a number of other incidents at the caterer's facility. The Security Manager for the caterer recalls at least three times when the RVRC's intervention has stopped intruders from staying on the site: "These other situations have generally involved three or four youths climbing the fences however, thankfully, RemGuard's verbal warning that the police will be called if they do not leave the area seems to be enough to drive them away." The catering facility is now a much safer place with the RemGuard technology monitoring the siteThe Security Manager's task of overseeing site security is also assisted through NetVu ObserVer viewing software, supplied by RemGuard, which allows him to log-in from home via PC to view CCTV images of the site. This capability is particularly valuable if he is contacted by one of RemGuard's RVRC operators to clarify whether someone should actually be on site or whether an incident requires him to attend.Added the General Manager for the catering provider: "Sometimes trespassing on our site may be due to where we are positioned with pedestrians simply looking to take a short cut from one part of the town to another. However, while sometimes their intentions may not be criminal in nature, we don't really want to have anyone wondering around our facility unsupervised, particularly, as they may hurt themselves or inadvertently cause damage to our facility. The ability for RemGuard to intervene proactively is therefore an extremely valuable capability."Said Alan Collinge, Director of Operations at RemGuard: "The success of our remotely monitored, detector-activated, CCTV service at this catering facility once again underlines the potential for this type of security to provide a cost effective solution for commercial and industrial sites. A key attraction is obviously the fact that there is visual confirmation by an operator regarding the cause of a specific activation so minimising false alarms, and enabling the fastest possible appropriate action to be taken. The issuing of verbal warnings alone in our experience is a sufficient deterrent in over 90 per cent of incidents and when the emergency services have to be alerted we have the CCTV footage and individual site plans to hand to guide them to where the suspects can be apprehended."
Related white papers
Security investments retailers should consider for their 2021 budget