MOBOTIX CCTV Switchers & Switches
(1)
Browse CCTV Switchers & Switches
CCTV switcher products updated recently


Surge protection for security installations: 2017 saw increased investment
In 2017, DITEK saw how power surges from the many natural disasters that took place damaged many businesses. In a natural disaster, or even everyday business operations, a facility's entire investment in security, life safety and surveillance systems technology can be disabled or rendered useless in a few seconds. Surge protection solutions can mitigate those risks and protect security investments. Proactive approach to risk mitigation Throughout 2017, we also witnessed a change in how enterprises view surge protection, which included how investments are being made in surge protection to protect valuable security, life safety and surveillance systems, while also reducing downtime, manpower costs, liability vulnerabilities, and possibly compliance issues that can force businesses to actually cease operations. Effective security management is about mitigating risks. But risks cannot be mitigated without a proactive approach. Enterprises and integrators, who take the time to assess risk and to develop a strategy to incorporate effective detection, deter and response criteria to protect physical assets will be successful in 2018. 2018 and beyond That strategy includes designing surge protection into new security systems, while also adding surge protection to existing systems. Enterprises and security integrators who implement a surge protection strategy during security planning processes – or after – will be exercising prevention and mitigation, and they will be successful in 2018 and beyond. Surge protection devices have an untapped potential for enterprise surveillance and security systems In 2017, Ditek continued to offer security end users a solid surge protection solution. We also successfully educated system integrators, who are seeking value-added products or services to incorporate into their portfolios, on the importance of surge protection devices. Educating security integrators We believe that surge protection devices have an untapped potential for enterprise video surveillance and security systems, because they can and do meet safety and security challenges that have been rarely identified in the past. We are looking forward to 2018, when we will continue to develop new surge protection products – including a new product engineered to protect up to twelve individual fuel dispensers, which is critical to the financial operation of convenience stores. We will also continue to educate security integrators about the importance of including surge protection in the design/build RFP, to not only secure an enterprise's valuable security equipment, but also to help integrators to differentiate their capabilities and knowledge from the competition.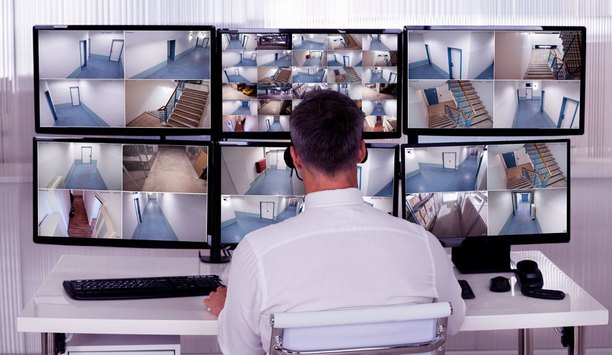 Technology evolution leads to changes in security control room furniture
Technology is changing the look and function of today's security control rooms. Old-school CRT (cathode-ray tube) monitors are giving way to the thinner, flat screen monitors in the control room environment, but the transition is gradual. Randy Smith of Winsted still sees many control rooms that need to make the conversion, which is a boon to his company's business. Furniture today is designed differently to accommodate the thinner monitors, often with larger screens. Need for integrated rack systems With the increase of IP-based systems comes the need for integrated rack systems that include advanced functionality such as cable management, adds Jim Coleman, National Sales Manager, AFC Industries. Server rooms are environmentally controlled by cooling systems and power systems monitored on the IP network. Low-profile flat screens allow centres to utilise space vertically, thus creating a smaller footprint for the consoles. Additionally, with IP-based systems, workstations will have a smaller footprint because there is less cumbersome equipment. In most cases the servers are stored in a secured, climate controlled environment to eliminate overheating of the servers and maintain their security, says Coleman. This environment also helps with cable and power management. AFC builds technical furniture racks that adhere to the precise needs of computer network server room operators. The company designs and fabricates LAN workbenches with versatile functionalities, and server room workstation racks that are scalable. There is a complete line of IT workbenches, IT computer racks and computer server rack mounts with flexible mounting options. In most cases the servers are stored in a secured, climate controlled environment to eliminate overheating of the servers and maintain their security Flexible control room designs Matko Papic, Chief Technology Officer of Evans Consoles, says the transition from bulky CRT equipment to flat-screen (lower profile) monitors was a major disruption in control room design; it changed the whole dynamic. Another evolution is the use of IP video streaming, which allows more flexibility in manipulation of audio-video content, and requires more flexible control room designs. Another shift, driven by larger, higher-definition monitors, is a shift to fewer monitors that display more information. Instead of a smaller monitor for each information stream, larger monitors now consolidate that information into "dashboard" displays. Looking ahead, control rooms will need to be more flexible, both in the initial design and the ability to adapt to changing technology, says Papic. Legacy customers who are currently using PCs may be moving to more remote applications. Sit-stand equipment will continue to be increasingly prevalent. "There will be more emphasis on flexibility, technology integration, and the ability to change over the life of the system," says Papic. Consolidation of multiple operations into a single system A trend in security is consolidation of multiple physical operations into a single system, says Papic. As a result, more customers are taking more interest in alarm management and situational awareness. How is the technology being used in terms of alarm triggers? How can the systems react rapidly and provide information to a larger audience in the control room? These questions impact how control rooms are designed, and Evans Consoles can adapt lessons learned from other markets to these trends in the security arena. Greater use of technology is inevitable, says Coleman of AFC Industries. "It is virtually impossible for humans to monitor all security data at the street level in our cities," he says. "As computers become more powerful and their programs more all-encompassing, we will see a greater shift to robotic and technology uses that will provide enhanced monitoring capabilities and safety Read our Control Rooms series here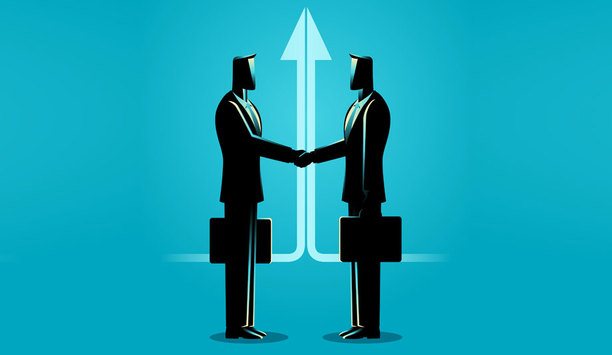 Will security industry consolidation stifle innovation?
The security industry will continue to see consolidation through acquisition in 2017. At the advent of IP camera adoption, we saw a great decline in large vertically integrated companies, which spurred a new era of innovation within smaller IP camera manufacturers, VMS providers and other hardware companies for storage and managed switches. We are now living in a new era of consolidation that is taking us full-circle back to vertical integration. Ultimately, the industry as a whole suffers because this consolidation will stifle innovation until the next big technology disruption takes shape. Interoperability across different verticals This time last year, we noted that the marketplace was moving toward converged technologies and the need for alarm management across multiple platforms into a common interface, turned out to be a popular request. If anything, we are only seeing just the beginning phases of this transition. The biggest surprise is that interoperability is not only confined to security technology, but also extends to parallel systems such as building automation, safety and environmental controls, and even Enterprise Resource Planning (ERP) software. Using Video Event Management Software (VEMS) alongside these intelligent platforms proves to be a valuable verification process for many new and exciting vertical markets. Arteco plans to continue the revenue growth and brand awareness achieved in 2016 Event-based video security software At Arteco, our highest growth sectors tend to be slightly insulated from economic fluctuation in the sense that we focus on securing critical infrastructure (electrical utilities and communications) as well as corporate and education campuses. Unfortunately, the continued growth in active shooter incidents have made physical security concerns top of mind for many organisations regardless of economic impact. The unexpected repercussions are that many new security technologies are emerging that cater to real-time event notification on both the macro and micro level. The exciting part of this trend is that users are leveraging a layered approach with multiple autonomous applications working together toward a common goal to improve security, which will hopefully ensure a high level of protection. Business growth and challenges Business has continued to grow year-over-year, and 2016 was a huge step forward for Arteco not only in terms of revenue growth, but also increased brand awareness in the United States and abroad. Our biggest challenge continues to be the crowded VMS market, which is filled with lower cost or even free substitute products. We are making great strides in overcoming this challenge by having a wonderful team of people, both on the technical and sales side of the organisation, who are focused on finding new and innovative ways to advance intuitive, open and affordable event-based and intelligent video security software into 2017. See the full coverage of 2016/2017 Review and Forecast articles here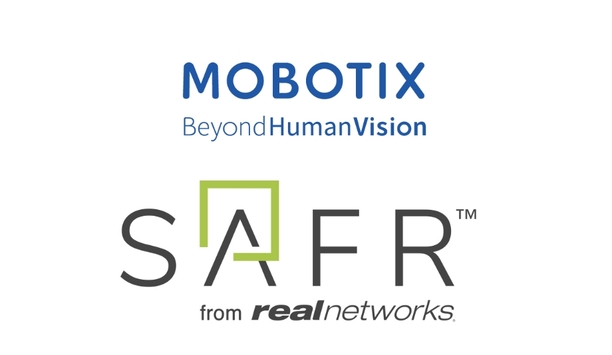 MOBOTIX and RealNetworks deliver enhanced video and facial recognition solutions through their partnership
At the beginning of 2017, MOBOTIX and RealNetworks established their strategic partnership. Almost everyone has known RealNetworks since the 1990s, when the Seattle-based company introduced the first online audio streaming solution, RealAudio®. Years of continuous innovation and multiple generations of RealVideo® then gave birth to the company's most well-known product, RealPlayer®, which is still used millions of times every day for streaming and downloading videos. More recently, RealNetworks has been steadily expanded its expertise in the area of artificial intelligence (AI) and machine learning. "Our innovative strength, quality standards and commitment to high-quality, customer-oriented solutions form the basis of our strategic partnership with RealNetworks," explains Thomas Lausten, CEO of MOBOTIX AG. Facial and mood recognition MOBOTIX and RealNetworks see enormous market potential for further joint projects and customised solutions SAFR™, the latest solution from RealNetworks, is an exceptionally accurate, artificial intelligence-based system for facial and mood recognition that has been optimised for the challenges of live video. MOBOTIX and RealNetworks see enormous market potential for further joint projects and customised solutions. "MOBOTIX cameras have an excellent market reputation for high quality, cyber security, reliability and direct applicability for facial recognition." "Our partnership has grown rapidly as we also share the same values, such as a commitment to quality, innovation, data security and building strategic partnerships to generate synergies for both our companies and our customers," says Mathias Grünwald, Senior Lead Account & Service Management at RealNetworks. "The new MOBOTIX is increasingly developing into a base platform for a multitude of industry specific tasks – Beyond Human Vision," says Lausten. Identify cyber security Since joining the company, Lausten has transformed MOBOTIX from a highly secure but self-contained product provider into an open and flexible solution and system platform that continues to identify cyber security as its top priority. This means that all MOBOTIX products are now ONVIF-compliant, there is a dedicated NAS solution and, with the MOBOTIX MOVE series, a PTZ camera has been launched on the market as a complementary independent product line. "Artificial Intelligence will play an increasingly important role in all areas of IT, meaning video surveillance as well – and with Konica Minolta, we have a leading technology partner by our side in this area," explains Christian Heller, MOBOTIX Sales Director for Germany, Austria and Switzerland. "In conjunction with our new openness and our drive to produce cyber-safe products and solutions, we can work with our strategic partners like RealNetworks to strengthen the market and develop new solutions for a variety of vertical markets," he adds. Video surveillance cameras SAFR facial recognition solutions based on MOBOTIX cameras are already being used in numerous vertical markets MOBOTIX's partnership with RealNetworks and SAFR demonstrates this in unique ways: "We are currently working together on an exciting project for a high-profile European museum," says Lausten. The museum uses SAFR live analytics at the entrance and other locations within the museum to automatically count the number of people by time of day, using demographic breakdowns, such as gender and age. The same system can also analyse people's moods. This solution is made possible by the combination of versatile, high-precision MOBOTIX cameras and the equally high-precision SAFR facial recognition platform. SAFR facial recognition solutions based on MOBOTIX cameras are already being used in numerous vertical markets. "Since MOBOTIX cameras were designed as the best video surveillance cameras and SAFR is regarded as the leading facial recognition platform for live video, together, we are able to deliver solutions that go far beyond recognition," says Grünwald. "Beyond Human Vision means more than just monitoring video from a camera feed. Together with our selected strategic partners, MOBOTIX is creating solutions based on artificial intelligence that make events predictable and that can initiate countermeasures to protect the environment, valuables and people," emphasises Lausten.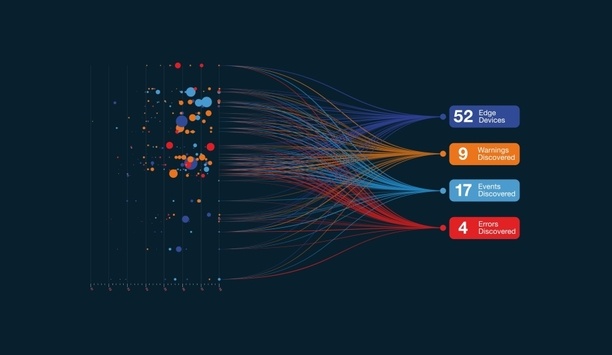 MOBOTIX partners with cybersecurity solutions provider Nelysis to protect network infrastructures and systems
By joining forces with Nelysis, MOBOTIX has, for the first time, entered into a partnership with a company that is one of the world's leading providers of cybersecurity solutions. Nelysis solutions protect customers' network infrastructures and systems to ensure physical security and protect control systems. For instance, the 'Vanguard' complete solution from Nelysis minimises customers' risks of external and internal hacker attacks as well as operational downtimes. This can guarantee comprehensive cyber- and network security for our shared customers around the world" "It was very important to us to have a leading cybersecurity expert in our partner network," explains Hartmut Sprave, CTO of MOBOTIX AG. "In keeping with our realignment as a complete solution provider that works closely together with global partners to develop cyber-secure, decentralised and energy-efficient systems, including for new, vertical markets, it's important for us to work with a partner whose core competence is ensuring the cybersecurity of network infrastructures and systems," says Sprave. Meeting the demand for cybersecurity solutions Enrico Dani, CEO of Nelysis Europe, affirms: "As a MOBOTIX Technology Partner, we can support MOBOTIX in continuing to expand the use and functionalities of MOBOTIX systems to meet the growing demand for specific cybersecurity solutions. We're convinced that our technological expertise represents added value for the unique MOBOTIX technology, and that this can guarantee comprehensive cyber- and network security for our shared customers around the world." The market for network infrastructures and the applications installed on them is becoming increasingly complex. More and more frequently, proprietary solutions are being replaced by technology partnerships in our increasingly networked world. This calls for working together with partners from adjacent technology sectors to fulfil the intertwined requirements and challenges of the future that customers face in terms of ensuring cyber-secure network and IT solutions. Integrating technologies to benefit customers The two companies are reviewing how they can optimally integrate one another's features to benefit their customers"MOBOTIX is taking the exactly right approach as far as this is concerned," says the Nelysis Europe CEO. "There will be a shift in mentality along the entire value-added chain – from employees, to suppliers, through to distributors and customers. MOBOTIX is pursuing an excellent path here, and we're looking forward to going this route with MOBOTIX," says Enrico Dani. At the moment, MOBOTIX and Nelysis are working on integrating one another's technologies. The two companies are reviewing how they can optimally integrate one another's features to the benefit of their customers. "We decided to partner with MOBOTIX because the company has been focussing on cybersecurity since many years. It makes perfect sense for us to work together with a company that considers IT security to be their core competency," emphasises Dani. "Nelysis and MOBOTIX are working together so that they can soon provide their shared customers with outstanding, cyber-secure solutions," says Sprave.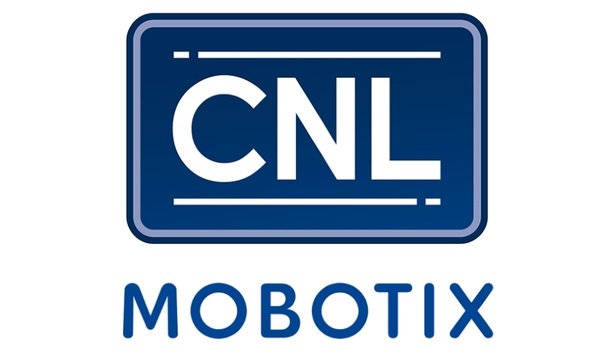 CNL to collaborate with MOBOTIX on exhibiting latest enhancements to its IPSecurityCenter PSIM solution at IFSEC 2019
CNL Software, globally renowned Physical Security Information Management (PSIM) software firm, is pleased to announce that it will be showcasing the latest enhancements to its IPSecurityCenter PSIM solution as an ecosystem partner on the MOBOTIX stand IF1330 at IFSEC International 2019. MOBOTIX is a global manufacturer of high-quality intelligent IP video systems and sets standards for innovative camera technologies and decentralised security solutions with the highest level of cybersecurity. IPSecurityCenter PSIM solution CNL Software will demonstrate how its PSIM technology helps increase situational awareness, integration and management of vast estates of sensors, systems and devices as well as a wide range of enhancements to enable large-scale federated systems to support critical national infrastructure. With over 15 years of development, IPSecurityCenter leads the PSIM market with its features With over 15 years of development, IPSecurityCenter leads the PSIM market with its features, performance and sophistication and boasts a continuous development program that recently added advanced biometric authentication to the platform. Ever-increasing global IoT devices Every year billions of dollars are spent developing new technology to help reduce new threats as they emerge. And this means more data. By 2025 there will be 75 Billion Internet of Things (IoT) devices online, that is almost 10 devices for every person. CNL Software will discuss what this means for the industry and how security professionals can help to prepare for more information inside of the control room. "We are delighted to partner with MOBOTIX at IFSEC and look forward to meeting with their extensive ecosystem to discuss how we can build on our technical partnership," says Adlan Hussain, VP Marketing - CNL Software. "One of our strengths is our ability to work with leading technologies within the security, life safety and facilities management industries. We have developed an open platform and adopted an open approach to working with our partners which enables the creation of cutting-edge solutions that leverage data to solve complex security challenges." Mission-critical security systems Providing a single view of all of an organisation's mission-critical security systems, IPSecurityCenter helps increase emergency preparedness, deliver intelligence to the point of need and provides process guidance to enhance security responses. Beyond the timesaving and efficiency benefits of automation, IPSecurityCenter enables processes that are essential to any modern security department; including scheduled reporting, dashboard overviews, incident logs, continuous process improvement initiatives, training drills, system healthcare checks and much more.
Featured white papers
Three reasons for adopting open architecture access control solutions
Download
5 steps to finding the right access control system for you
Download
Why outdated access control systems are a big problem
Download