VIVOTEK CCTV Switchers & Switches
(45)
Browse CCTV Switchers & Switches
CCTV switcher products updated recently
Surge protection for security installations: 2017 saw increased investment
In 2017, DITEK saw how power surges from the many natural disasters that took place damaged many businesses. In a natural disaster, or even everyday business operations, a facility's entire investment in security, life safety and surveillance systems technology can be disabled or rendered useless in a few seconds. Surge protection solutions can mitigate those risks and protect security investments. Proactive approach to risk mitigation Throughout 2017, we also witnessed a change in how enterprises view surge protection, which included how investments are being made in surge protection to protect valuable security, life safety and surveillance systems, while also reducing downtime, manpower costs, liability vulnerabilities, and possibly compliance issues that can force businesses to actually cease operations. Effective security management is about mitigating risks. But risks cannot be mitigated without a proactive approach. Enterprises and integrators, who take the time to assess risk and to develop a strategy to incorporate effective detection, deter and response criteria to protect physical assets will be successful in 2018. 2018 and beyond That strategy includes designing surge protection into new security systems, while also adding surge protection to existing systems. Enterprises and security integrators who implement a surge protection strategy during security planning processes – or after – will be exercising prevention and mitigation, and they will be successful in 2018 and beyond. Surge protection devices have an untapped potential for enterprise surveillance and security systems In 2017, Ditek continued to offer security end users a solid surge protection solution. We also successfully educated system integrators, who are seeking value-added products or services to incorporate into their portfolios, on the importance of surge protection devices. Educating security integrators We believe that surge protection devices have an untapped potential for enterprise video surveillance and security systems, because they can and do meet safety and security challenges that have been rarely identified in the past. We are looking forward to 2018, when we will continue to develop new surge protection products – including a new product engineered to protect up to twelve individual fuel dispensers, which is critical to the financial operation of convenience stores. We will also continue to educate security integrators about the importance of including surge protection in the design/build RFP, to not only secure an enterprise's valuable security equipment, but also to help integrators to differentiate their capabilities and knowledge from the competition.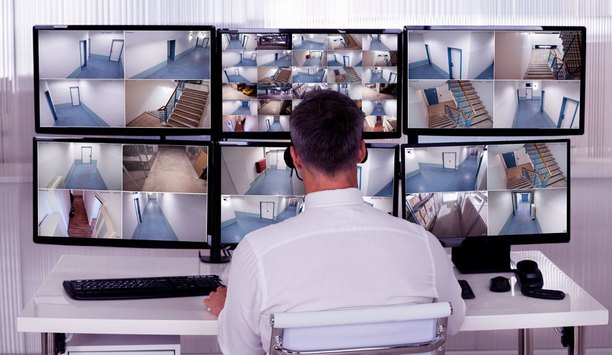 Technology evolution leads to changes in security control room furniture
Technology is changing the look and function of today's security control rooms. Old-school CRT (cathode-ray tube) monitors are giving way to the thinner, flat screen monitors in the control room environment, but the transition is gradual. Randy Smith of Winsted still sees many control rooms that need to make the conversion, which is a boon to his company's business. Furniture today is designed differently to accommodate the thinner monitors, often with larger screens. Need for integrated rack systems With the increase of IP-based systems comes the need for integrated rack systems that include advanced functionality such as cable management, adds Jim Coleman, National Sales Manager, AFC Industries. Server rooms are environmentally controlled by cooling systems and power systems monitored on the IP network. Low-profile flat screens allow centres to utilise space vertically, thus creating a smaller footprint for the consoles. Additionally, with IP-based systems, workstations will have a smaller footprint because there is less cumbersome equipment. In most cases the servers are stored in a secured, climate controlled environment to eliminate overheating of the servers and maintain their security, says Coleman. This environment also helps with cable and power management. AFC builds technical furniture racks that adhere to the precise needs of computer network server room operators. The company designs and fabricates LAN workbenches with versatile functionalities, and server room workstation racks that are scalable. There is a complete line of IT workbenches, IT computer racks and computer server rack mounts with flexible mounting options. In most cases the servers are stored in a secured, climate controlled environment to eliminate overheating of the servers and maintain their security Flexible control room designs Matko Papic, Chief Technology Officer of Evans Consoles, says the transition from bulky CRT equipment to flat-screen (lower profile) monitors was a major disruption in control room design; it changed the whole dynamic. Another evolution is the use of IP video streaming, which allows more flexibility in manipulation of audio-video content, and requires more flexible control room designs. Another shift, driven by larger, higher-definition monitors, is a shift to fewer monitors that display more information. Instead of a smaller monitor for each information stream, larger monitors now consolidate that information into "dashboard" displays. Looking ahead, control rooms will need to be more flexible, both in the initial design and the ability to adapt to changing technology, says Papic. Legacy customers who are currently using PCs may be moving to more remote applications. Sit-stand equipment will continue to be increasingly prevalent. "There will be more emphasis on flexibility, technology integration, and the ability to change over the life of the system," says Papic. Consolidation of multiple operations into a single system A trend in security is consolidation of multiple physical operations into a single system, says Papic. As a result, more customers are taking more interest in alarm management and situational awareness. How is the technology being used in terms of alarm triggers? How can the systems react rapidly and provide information to a larger audience in the control room? These questions impact how control rooms are designed, and Evans Consoles can adapt lessons learned from other markets to these trends in the security arena. Greater use of technology is inevitable, says Coleman of AFC Industries. "It is virtually impossible for humans to monitor all security data at the street level in our cities," he says. "As computers become more powerful and their programs more all-encompassing, we will see a greater shift to robotic and technology uses that will provide enhanced monitoring capabilities and safety Read our Control Rooms series here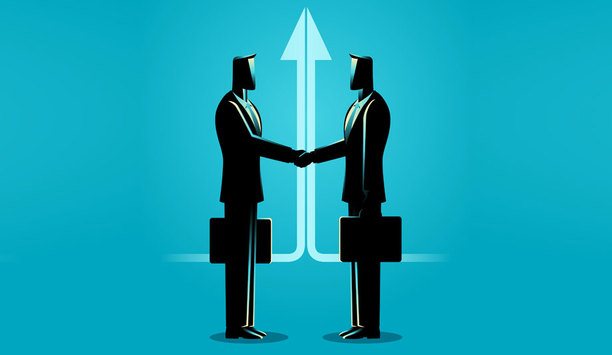 Will security industry consolidation stifle innovation?
The security industry will continue to see consolidation through acquisition in 2017. At the advent of IP camera adoption, we saw a great decline in large vertically integrated companies, which spurred a new era of innovation within smaller IP camera manufacturers, VMS providers and other hardware companies for storage and managed switches. We are now living in a new era of consolidation that is taking us full-circle back to vertical integration. Ultimately, the industry as a whole suffers because this consolidation will stifle innovation until the next big technology disruption takes shape. Interoperability across different verticals This time last year, we noted that the marketplace was moving toward converged technologies and the need for alarm management across multiple platforms into a common interface, turned out to be a popular request. If anything, we are only seeing just the beginning phases of this transition. The biggest surprise is that interoperability is not only confined to security technology, but also extends to parallel systems such as building automation, safety and environmental controls, and even Enterprise Resource Planning (ERP) software. Using Video Event Management Software (VEMS) alongside these intelligent platforms proves to be a valuable verification process for many new and exciting vertical markets. Arteco plans to continue the revenue growth and brand awareness achieved in 2016 Event-based video security software At Arteco, our highest growth sectors tend to be slightly insulated from economic fluctuation in the sense that we focus on securing critical infrastructure (electrical utilities and communications) as well as corporate and education campuses. Unfortunately, the continued growth in active shooter incidents have made physical security concerns top of mind for many organisations regardless of economic impact. The unexpected repercussions are that many new security technologies are emerging that cater to real-time event notification on both the macro and micro level. The exciting part of this trend is that users are leveraging a layered approach with multiple autonomous applications working together toward a common goal to improve security, which will hopefully ensure a high level of protection. Business growth and challenges Business has continued to grow year-over-year, and 2016 was a huge step forward for Arteco not only in terms of revenue growth, but also increased brand awareness in the United States and abroad. Our biggest challenge continues to be the crowded VMS market, which is filled with lower cost or even free substitute products. We are making great strides in overcoming this challenge by having a wonderful team of people, both on the technical and sales side of the organisation, who are focused on finding new and innovative ways to advance intuitive, open and affordable event-based and intelligent video security software into 2017. See the full coverage of 2016/2017 Review and Forecast articles here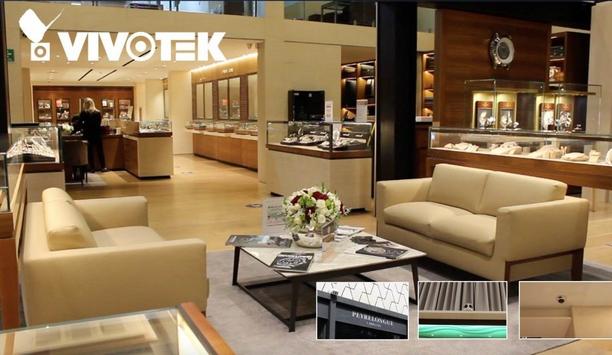 VIVOTEK provides a rigorous surveillance system for Peyrelongue Chronos to prevent robbery and safeguard surroundings
For the jewellery business owner, ensuring the highest level of security has always been a top priority. VIVOTEK, the IP surveillance provider, has built up a rigorous surveillance system for Peyrelongue Chronos, a well-known luxury boutique offering high-end jewellery in Mexico, to monitor their precious products without any blind spots and to prevent robbery or theft. Peyrelongue Chronos has recently remodelled its facilities, including an overall of the video surveillance system. In search of the best solution to meet demands for both outside and inside the store, Peyrelongue Chronos found all of its requirements met by the wide range of VIVOTEK cameras. Harsh outdoor environment The 180-degree multi-sensor MS8391-EV was mounted on the facade of the boutique to maximize the field of view with 12-megapixel high-quality images and reduce the number of cameras required, thus cutting down installation costs. The camera is also ideal for the outdoors because of the robust housing that resists rain, dust and protects it from vandalism or tampering. The 180-degree multi-sensor MS8391-EV was mounted on the facade of the boutique To enhance the outdoor security of the building, two FD9360-H cameras were added to monitor the avenue in both directions and provide clear night views despite the harsh outdoor environment. Inside the Peyrelongue Chronos store, two of MS9390-HV, the most efficient panoramic network camera, were installed in the jewellery area to surveil all displays as well as all movements within them. Receiving alarm notification With its unique and stylish dual-sensor design, the MS9390-HV offers a 180-degree field of view and range of up to 20 metres, and is capable of maintaining a higher field of view (FOV) than traditional multi-sensor panoramic cameras using four sensors. Within the spacious and comfortable luxury watch area, two 12-megapixel fisheye cameras, the FE8191 and FE9191 were chosen to monitor the product showcases, delivering blind-spot-free 360-degree surround imaging of wide areas. Further enhancing performance, the FE9191 features AI-powered Video Content Analyses - Smart 360 VCA, including intrusion detection, crowd detection, and loitering detection, which enables the security staff to receive alarm notification for any notable event. Finally, for the shared area, such as aisles, entrances, and exits, the ability to capture high-quality images both in low light and high-contrast environments is a critical issue when selecting surveillance cameras. Providing quality service The most remarkable thing when working with VIVOTEK is technical support" The 5-megapixel and 2-megapixel dome cameras, FD9189-HM and FD8166A-N, were chosen precisely for this reason. The FD9189-HM is equipped with 30 metres range IR illuminators for enhanced night vision, and the FD8166A-N is armed with invisible 940nm IR illuminators and capable to see up to 6 metres in total darkness, making it a sure bet to meet all the surveillance requirements in transit zones within this renowned boutique. "Thanks to VIVOTEK's high-level security system, we are confident that we can guarantee our clients the best experience from the moment they walk in. Peyrelongue Chronos feels secure with VIVOTEK's surveillance solution while servicing clients," pointed out Ana Lucía García, Marketing and PR Manager of Peyrelongue Chronos. "The most remarkable thing when working with VIVOTEK is technical support. They assisted me both pre-sale and post-sale to provide quality service to our customers. No matter what types of security issue my clients may have, I know I can solve it with VIVOTEK's technology," remarked Serafin Sanchez, Automatisation Server Manager and Integrator Certified by VIVOTEK.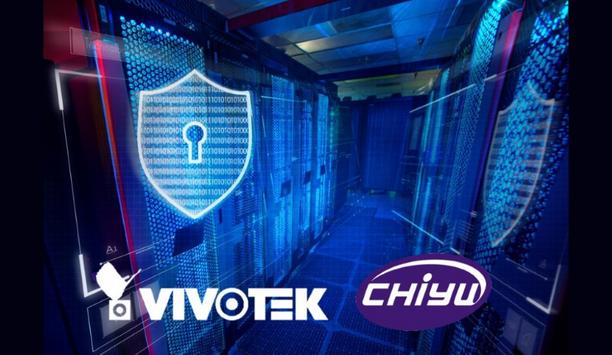 VIVOTEK collaborates with Chiyu Technology on integrated access control and IP surveillance solution
VIVOTEK, the globally-renowned IP surveillance solution provider, has in recent years been committed to offering comprehensive solutions through multiple strategic alliances. Integrated access control Partnering with Chiyu Technology, one of the most experienced access control system provider in Taiwan, VIVOTEK rolls out the latest integrated access control and IP surveillance solution, an one-stop shopping, seamless integration, and easily managed solution to meet the market's demand. Traditional access control system requires time, budget, and third-party partners to adopt and integrate the intelligent IP surveillance technology with it. This new integrated solution, however, can be adopted in various fields at once and establishes a considerably higher level of security. Equipped with facial recognition and video tagging With facial recognition and video tagging, the new solution can accurately verify who is entering a specified area With facial recognition and video tagging, the new solution can accurately verify who is entering a specified area and then subsequently track where visitors go once they have entered. VIVOTEK also provides a wide selection of versatile network cameras to deliver high-quality imagery in diverse and changing environmental conditions. More importantly, security staff can easily manage both IP surveillance and access control systems through VIVOTEK's VAST 2, user-friendly, intuitive video management software. All of these advanced features combine to provide an enhanced user experience while simplifying procedures of device setting and management. IP surveillance and access control integration "The integration of IP surveillance and access control has become a growing trend for Smart Security Systems. I believe this cooperation with IP surveillance pioneer VIVOTEK will build a mutually beneficial partnership, making us more competitive in the global industry," said Eric Chang, General Manager of Chiyu Technology. From network cameras, and access control systems to backend software, VIVOTEK provides one-stop shopping solutions to create a new standard of customer service. Strategic partnership "It is our pleasure to team up with Chiyu Technology. With their profound expertise in the industry, we can reinforce our solutions' capability and realise the potentials of our products. We will be relentlessly devoted to offering more comprehensive and compatible IP surveillance solutions to unlock new possibilities for different applications and vertical markets," said William Ku, Executive Vice President of VIVOTEK Brand Business Group.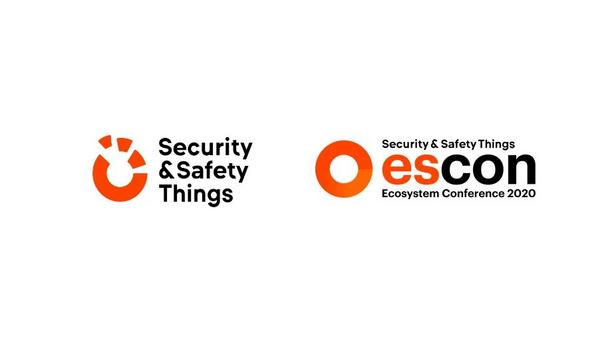 Security & Safety Things highlighted collaborative power of open systems at inaugural escon 2020 digital Ecosystem Conference
Security and Safety Things GmbH, along with a roster of pioneers, highlighted the benefit of an open approach at the first ever escon 2020 digital Ecosystem Conference last week, discussing the current successes and future developments of smart cameras and open systems. Security & Safety Things (S&ST) also offered a sneak preview of 2021, which included the company's positioning as the fastest growing app store for smart cameras and several pilot projects in various vertical markets. "This past year offered us an opportunity to work together with our partners to find new ways to leverage our open ecosystem and address the challenges facing the global market, using the growing possibilities and innovative use cases in AI-enabled smart surveillance," said Hartmut Schaper, Chief Executive Officer, Security & Safety Things. Harmonisation across systems "We are looking forward to continuing that industry transformation in 2021, and leveraging the ingenuity of the collaborative developer community. In effect integrators will be able to offer flexible, customised solutions and greater device choice for end users." Harmonisation across systems, Ma said, can help the industry unlock the power of data and bring value to stakeholders In addition to S&ST, speakers from industry pioneers spoke on the importance of open systems and a collaborative approach. Steve Ma, VP, Open Security & Safety Alliance and VP, VIVOTEK discussed how the current market is too fragmented - which has caused stagnation in the industry. Harmonisation across systems, Ma said, can help the industry unlock the power of data and bring value to stakeholders. AI powered smart devices José Daniel Garcia Espinel, Global Innovation Director for Prosegur, presented on the use of surveillance cameras as AI powered smart devices to enable new capabilities in security monitoring and response. Espinel talked about how the combination of video surveillance, AI based processing and predictive algorithms will help to further automate the operational model of Security Operation Centres, reducing the unsustainable demands on operators to constantly monitor different screens for activity. Guest speaker highlights also included: Markus Berger-de León, Coach & Business Builder, McKinsey & Company highlighted the opportunities for the security industry, post-COVID-19 - as video analytic advancements for building security, automotive and retail environments grow Keven Marier, VP Technology Partners, Milestone discussed how an open approach offers developers different ways to infuse their technology into an ecosystem - offering more choice and flexibility to customers Vincent Poty, Digital Transformation Officer, STANLEY Security presented on the importance of turning security autonomy back to end-users, and the growing demand of a more data-centric approach Business development teams Key members of the S&ST product and business development teams provided updates on upcoming ecosystem and end user projects, including new industries of focus, such as customised solutions for transportation and harbour management, parking optimisation, and healthcare and elder care facilities. S&ST also highlighted their growing Market Application Store - featuring 70+ apps designed to address more than 32 use cases that can be customised based on customer request.