Bosch CCTV Switchers & Switches
(23)
Browse CCTV Switchers & Switches
CCTV switcher products updated recently


Surge protection for security installations: 2017 saw increased investment
In 2017, DITEK saw how power surges from the many natural disasters that took place damaged many businesses. In a natural disaster, or even everyday business operations, a facility's entire investment in security, life safety and surveillance systems technology can be disabled or rendered useless in a few seconds. Surge protection solutions can mitigate those risks and protect security investments. Proactive approach to risk mitigation Throughout 2017, we also witnessed a change in how enterprises view surge protection, which included how investments are being made in surge protection to protect valuable security, life safety and surveillance systems, while also reducing downtime, manpower costs, liability vulnerabilities, and possibly compliance issues that can force businesses to actually cease operations. Effective security management is about mitigating risks. But risks cannot be mitigated without a proactive approach. Enterprises and integrators, who take the time to assess risk and to develop a strategy to incorporate effective detection, deter and response criteria to protect physical assets will be successful in 2018. 2018 and beyond That strategy includes designing surge protection into new security systems, while also adding surge protection to existing systems. Enterprises and security integrators who implement a surge protection strategy during security planning processes – or after – will be exercising prevention and mitigation, and they will be successful in 2018 and beyond. Surge protection devices have an untapped potential for enterprise surveillance and security systems In 2017, Ditek continued to offer security end users a solid surge protection solution. We also successfully educated system integrators, who are seeking value-added products or services to incorporate into their portfolios, on the importance of surge protection devices. Educating security integrators We believe that surge protection devices have an untapped potential for enterprise video surveillance and security systems, because they can and do meet safety and security challenges that have been rarely identified in the past. We are looking forward to 2018, when we will continue to develop new surge protection products – including a new product engineered to protect up to twelve individual fuel dispensers, which is critical to the financial operation of convenience stores. We will also continue to educate security integrators about the importance of including surge protection in the design/build RFP, to not only secure an enterprise's valuable security equipment, but also to help integrators to differentiate their capabilities and knowledge from the competition.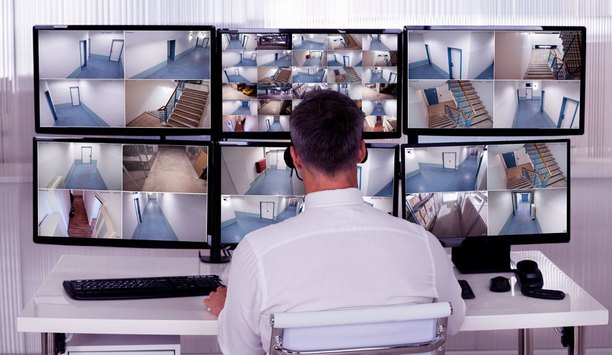 Technology evolution leads to changes in security control room furniture
Technology is changing the look and function of today's security control rooms. Old-school CRT (cathode-ray tube) monitors are giving way to the thinner, flat screen monitors in the control room environment, but the transition is gradual. Randy Smith of Winsted still sees many control rooms that need to make the conversion, which is a boon to his company's business. Furniture today is designed differently to accommodate the thinner monitors, often with larger screens. Need for integrated rack systems With the increase of IP-based systems comes the need for integrated rack systems that include advanced functionality such as cable management, adds Jim Coleman, National Sales Manager, AFC Industries. Server rooms are environmentally controlled by cooling systems and power systems monitored on the IP network. Low-profile flat screens allow centres to utilise space vertically, thus creating a smaller footprint for the consoles. Additionally, with IP-based systems, workstations will have a smaller footprint because there is less cumbersome equipment. In most cases the servers are stored in a secured, climate controlled environment to eliminate overheating of the servers and maintain their security, says Coleman. This environment also helps with cable and power management. AFC builds technical furniture racks that adhere to the precise needs of computer network server room operators. The company designs and fabricates LAN workbenches with versatile functionalities, and server room workstation racks that are scalable. There is a complete line of IT workbenches, IT computer racks and computer server rack mounts with flexible mounting options. In most cases the servers are stored in a secured, climate controlled environment to eliminate overheating of the servers and maintain their security Flexible control room designs Matko Papic, Chief Technology Officer of Evans Consoles, says the transition from bulky CRT equipment to flat-screen (lower profile) monitors was a major disruption in control room design; it changed the whole dynamic. Another evolution is the use of IP video streaming, which allows more flexibility in manipulation of audio-video content, and requires more flexible control room designs. Another shift, driven by larger, higher-definition monitors, is a shift to fewer monitors that display more information. Instead of a smaller monitor for each information stream, larger monitors now consolidate that information into "dashboard" displays. Looking ahead, control rooms will need to be more flexible, both in the initial design and the ability to adapt to changing technology, says Papic. Legacy customers who are currently using PCs may be moving to more remote applications. Sit-stand equipment will continue to be increasingly prevalent. "There will be more emphasis on flexibility, technology integration, and the ability to change over the life of the system," says Papic. Consolidation of multiple operations into a single system A trend in security is consolidation of multiple physical operations into a single system, says Papic. As a result, more customers are taking more interest in alarm management and situational awareness. How is the technology being used in terms of alarm triggers? How can the systems react rapidly and provide information to a larger audience in the control room? These questions impact how control rooms are designed, and Evans Consoles can adapt lessons learned from other markets to these trends in the security arena. Greater use of technology is inevitable, says Coleman of AFC Industries. "It is virtually impossible for humans to monitor all security data at the street level in our cities," he says. "As computers become more powerful and their programs more all-encompassing, we will see a greater shift to robotic and technology uses that will provide enhanced monitoring capabilities and safety Read our Control Rooms series here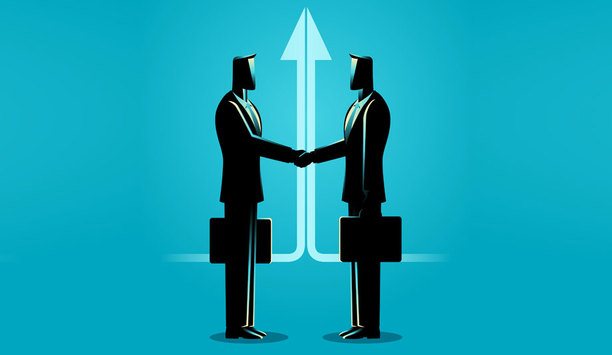 Will security industry consolidation stifle innovation?
The security industry will continue to see consolidation through acquisition in 2017. At the advent of IP camera adoption, we saw a great decline in large vertically integrated companies, which spurred a new era of innovation within smaller IP camera manufacturers, VMS providers and other hardware companies for storage and managed switches. We are now living in a new era of consolidation that is taking us full-circle back to vertical integration. Ultimately, the industry as a whole suffers because this consolidation will stifle innovation until the next big technology disruption takes shape. Interoperability across different verticals This time last year, we noted that the marketplace was moving toward converged technologies and the need for alarm management across multiple platforms into a common interface, turned out to be a popular request. If anything, we are only seeing just the beginning phases of this transition. The biggest surprise is that interoperability is not only confined to security technology, but also extends to parallel systems such as building automation, safety and environmental controls, and even Enterprise Resource Planning (ERP) software. Using Video Event Management Software (VEMS) alongside these intelligent platforms proves to be a valuable verification process for many new and exciting vertical markets. Arteco plans to continue the revenue growth and brand awareness achieved in 2016 Event-based video security software At Arteco, our highest growth sectors tend to be slightly insulated from economic fluctuation in the sense that we focus on securing critical infrastructure (electrical utilities and communications) as well as corporate and education campuses. Unfortunately, the continued growth in active shooter incidents have made physical security concerns top of mind for many organisations regardless of economic impact. The unexpected repercussions are that many new security technologies are emerging that cater to real-time event notification on both the macro and micro level. The exciting part of this trend is that users are leveraging a layered approach with multiple autonomous applications working together toward a common goal to improve security, which will hopefully ensure a high level of protection. Business growth and challenges Business has continued to grow year-over-year, and 2016 was a huge step forward for Arteco not only in terms of revenue growth, but also increased brand awareness in the United States and abroad. Our biggest challenge continues to be the crowded VMS market, which is filled with lower cost or even free substitute products. We are making great strides in overcoming this challenge by having a wonderful team of people, both on the technical and sales side of the organisation, who are focused on finding new and innovative ways to advance intuitive, open and affordable event-based and intelligent video security software into 2017. See the full coverage of 2016/2017 Review and Forecast articles here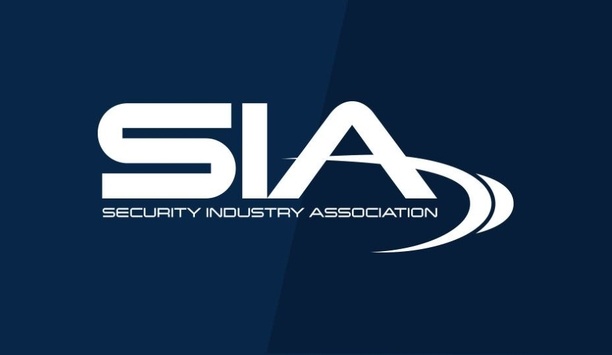 SIA announced its 2019 executive committee and appointed five new members to its Board of Directors
The Security Industry Association (SIA) announced its 2019 executive committee and welcomed five new members to the SIA Board of Directors at The Advance, SIA's annual membership meeting, during ISC West 2019 in Las Vegas, Nevada. New voting members At The Advance – held Tuesday, April 9, at the Sands Expo Center – the SIA Board of Directors ratified the selection of five new voting members of the Board of Directors to serve two-year terms from 2019 to 2021: Greg Hill, director, intrusion architecture, Johnson Controls Kim Loy, chief marketing officer, ACRE Jody Ross, vice president, sales, AMAG Technology James Rothstein, senior vice president, global security solutions, Anixter Brian Wiser, regional president, North America, Bosch Security Systems Following the ratification, the SIA Executive Committee for 2019 includes: Chairman: Scott Schafer, SMS Advisors Chairman Elect: Pierre Trapanese, CEO, Northland Control Systems Vice Chairman: Scott Dunn, director, business development, Axis Communications Secretary: Lynn de Séve, president, GSA Schedules. Inc. Treasurer: Richard Brent, CEO, Louroe Electronics Immediate Past Chairman: Denis Hébert, president, Feenics Global security industry I look forward to the work we will do together to advance the global security industry and provide top-quality service" "SIA is thrilled to welcome its newest members to the Board of Directors and Executive Committee and leverage the insights of this esteemed group of industry leaders," said Scott Schafer. "I look forward to the work we will do together to advance the global security industry and provide top-quality service to our members." The SIA Board of Directors is comprised of industry professionals representing a broad spectrum of interests in the security industry. At The Advance 2019, in addition to announcing the new board members and executive committee, SIA presented its annual membership awards – the Milestone Awards, the Chairman's Award, the Sandy Jones Volunteer of the Year Award, the Committee Chair of the Year Award and the inaugural Member of the Year Award. Attendees also enjoyed networking, lunch and a high-impact presentation from Sal Mani, security systems manager at Google, on the workforce imperative of developing cross-functional skill sets to stay competitive in the security industry.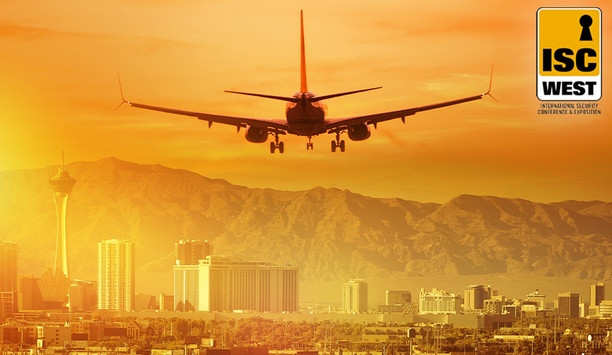 ISC West 2019 wrapup: an ecosystem of apps, chips and systems to come
The excitement of ISC West 2019 continued until the very end – almost. Exhilarated by the first two busy days of the show, attendees and exhibitors seemed to welcome a slower third day. There were no complaints about booth traffic, and still plenty of thoughtful conversations taking place, everyone determined to maximise the value of face time with customers until the last second. Building an IoT ecosystem in SAST At a show lacking in high-profile new technology announcements, the biggest news is perhaps the possible long-term impact of first-time exhibitor Security and Safety Things (SAST), a Bosch startup. SAST is building a new Internet of Things (IoT) ecosystem for the security and safety industry, including an app store, an open and secure camera operating system, a software developer environment, and a portal for integrators. SOCs (system-on-chips inside cameras) are becoming much more capable" Their 1,800-square-foot booth was big for a first-time exhibitor, and the American football theme was well received, as was the substance of the company's effort to drive innovation in a highly fragmented industry. Seeing actual cameras and apps on display at the ISC West booth is "more real than PowerPoint," says Hartmut Schaper, CEO of Security and Safety Things (SAST). "For us, seeing is believing," says Schaper. "It was important for us to show cameras and apps for the first time. People are surprised at how far down the road we are." "This dynamic will change in the industry," says Schaper. "SOCs (system-on-chips inside cameras) are becoming much more capable. Soon there will be more processing power on the edge. People will find a way to use the extra processing power." "Seeing is believing" at the SAST booth at ISC West 2019, where CEO Hartmut Schaper showed several manufacturers' cameras whose functionality can be expanded using Android apps Developing more apps Several large manufacturers are already involved in the initiative, but there are some holdouts. "We are having ongoing talks with everyone to convince them to join," Schaper says. "Some of the bigger ones will come around. We are not a camera manufacturer, and not a threat. We are owned by Bosch but are managed completely separately. There will be more and more apps developed, and momentum will increase." "A year from now we will have successful customers we can talk about, and more camera manufacturers on board," he says. "This year we are taxiing on the runway, but next year we will have cleared the tarmac and be climbing." If the approach succeeds, their first appearance at ISC West will be remembered as historic. Future of surveillance cameras Off the show floor, in a nearby meeting room, chip maker Ambarella demonstrated technologies that will be driving the future of video surveillance cameras, including more intelligence at the edge. "People have been using more traditional video analytics approaches, though most of them have been disappointing," says Chris Day, Ambarella VP of Marketing and Business Development. "What is ground-breaking now is the use of neural networks and real artificial intelligence, which has increased capabilities 100x. "You will see camera products coming out over the next year that are massively better than before. It's not just incrementally getting better. Cameras will be coming out later this year with analytics that are absolutely amazing based on [the new chips.]" Larry Anderson, editor-in-chief of SecurityInformed.com, talks about Ambarella HDR and Low Light Solutions with Jerome Gigot, Senior Director of Marketing for Ambarella. (Source: Ambarella) New systems-on-chips Ambarella has introduced four new systems-on-chips (SoCs) in the last year, with emphasis on computer vision (video analytics). The newest is the S6LM Camera SoC with 4K imaging technology, unveiled at ISC West. The S6LM includes Ambarella's latest high dynamic range (HDR) and low-light processing technology, highly efficient 4K H.264 and H.265 encoding, multi-streaming, on-chip 360-degree de-warping, cyber-security features, and a quad-core CPU. People shouldn't forget what a good camera is, and there doesn't have to be a tradeoff" "With so much focus on AI and computer vision, I'm concerned the industry has taken focus away from low light imaging, wide dynamic range and image quality," says Day. "You have to see the details in an image. People shouldn't forget what a good camera is, and there doesn't have to be a tradeoff, it's all included in one chip." From products to systems With a new general manager on board (Daniel Gundlach, formerly of Bosch), FLIR Systems Security Division is continuing its transition from a product company to a solutions provider, removing internal silos to clear the path. FLIR offers a strong end-to-end portfolio for Smart Cities applications, including the TruWITNESS line of body worn cameras and newly acquired Aeryon drones. FLIR's historical strength as the top thermal imaging provider continues, but today they are much more than a thermal imaging company, offering visible day/night cameras, infrared pan-tilt-zoom cameras, video management systems and other technologies to provide a broader platform. FLIR's Saros security cameras combine multiple security technologies, including thermal sensors, high-resolution visible imaging, IR and visible LED illuminators, onboard analytics and two-way audio and digital input/outputs. Products in critical infrastructure applications In addition to Safe Cities, FLIR installs a range of products in critical infrastructure applications, such as oil and gas and electric utilities. Ports also tend to combine traditional security with an emphasis on perimeter protection, a FLIR strength. Existing perimeter protection applications can open opportunities for the broader platform. For example, installing a complete system in an airport that already uses FLIR's thermal technology represents "low-hanging fruit" for the company, says Fredrik Wallberg, FLIR Director of Marketing – Security and Intelligent Transportation Systems. Ambarella demonstrates its latest imaging technology for video security during ISC West 2019 (Source: Ambarella) Integrated solutions Bosch's focus At the Bosch booth, there was an emphasis on integrated solutions and the customer experience. A mock retail store setup demonstrated systems such as overhead cameras for people counting and alarm communication to provide an alert if a refrigerator door is left ajar. A wireless panic button generates a silent alarm, communicates with a 2-way radio, and triggers a camera to focus on the area. An AVIOTEK IP camera alarms if there is a fire, based on observing actual flames rather than smoke. A new Bosch fixed dome camera series offers wireless remote commissioning capabilities that reduce installation and set-up time by up to 75 percent. Set-up only takes three steps: install the mounting bracket, connect the cables, and attach the camera module. Commissioning can be done wirelessly or remotely with no need for ladders or lifts. Dahua marks five years in the U.S. An IR illuminator is attached to each lens module to ensure there is always illumination in the field of view Time flies in the security industry, and it has already been five years since the Dahua brand entered the U.S. market. Today the company offers products through ADI and some 20 distributors, and has more than 30 technical consultants and technical support employees and 50 or 60 sales people in the field (including independent rep firms). "We are growing," says Tim Shen, Director of Marketing at Dahua Technology USA. "It's exciting for the company." At ISC West, Dahua introduced a line of Multi-Flex panoramic cameras with lens modules that can be repositioned along an internal track for 180-, 270- or 360-degree views, providing flexibility for integrators. An IR illuminator is attached to each lens module to ensure there is always illumination in the field of view. Cost savings come from ease of installation (one camera instead of four) and only one VMS license (instead of four). AI and night colour cameras Dahua is also emphasising its Night Colour cameras that remain in full colour mode regardless of how dark it gets. There is no IR illumination or IR cut filter – the camera stays in color mode and displays any visible image in colour with as little as 1 lux of illumination. The 2 megapixel version is on display at ISC West, and a 4 megapixel version will come in the fall. A year ago at ISC West, Dahua emphasised its initiatives in artificial intelligence (AI) in order to position the company as a technology leader. This year, the message was more general – 'Power Through Technology.' The range of Dahua technologies includes AI, Night Colour, Starlight low-light imaging, fifth-generation HDCVI, and e-POE (Enhanced Power over Ethernet). Dahua USA's Director of Marketing says "the market itself likes AI", and expects more AI applications to follow (Source: Dahua USA's LinkedIn) "When we present AI to customers, they are happy, but when it comes to the budget they don't have it," says Shen. "The market itself likes AI, and it's very much a buzzword. But we still need a proof of concept that it can do something good for end users. We need time to develop broader applications. The 'smart retail' market and education are good places to start." he says. "AI is for project business," adds Jennifer Hackenburg, Dahua's Senior Product Marketing Manager. "Projects that are looking at AI haven't come to fruition yet; they are still in the pipeline. It's not for your everyday business. They are implementing it, but not as fast." Access control beyond doors Access control should extend beyond doors. That's the message I heard at the ASSA ABLOY booth, which displayed a variety of physical locks and intelligent access systems. An example is traffic cabinets, those metal boxes in public locations that could potentially be accessed to invade an internal network. ASSA ABLOY emphasises the need to secure the variety of enclosures, cabinets, drawers and small spaces ASSA ABLOY emphasises the need to secure the variety of enclosures, cabinets, drawers and small spaces throughout an enterprise. The company's 'security continuum' message draws attention to the need for the right level of security for the right opening, using existing infrastructure as well as new electronic technologies. "Customers face a combination of non-traditional access control and questions on how they can secure things that are not doors," says David Corbin, ASSA ABLOY Director of Access Control Accessories. The security message is resonating beyond the traditional security department to involve other stakeholders in an enterprise, including IT directors. There is new awareness of vulnerabilities that have been there forever, such as traffic cabinets that can be opened with a key purchased on eBay.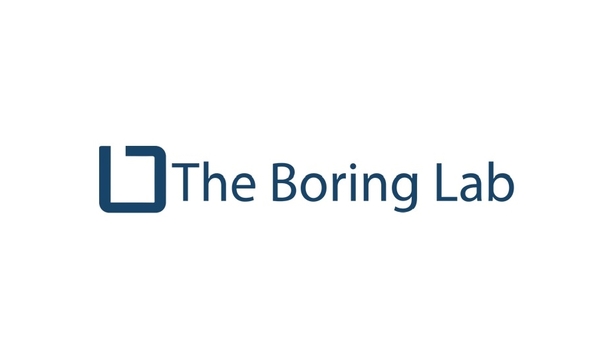 Boring Toolbox extends enterprise functionality and compatibility with 5,000+ cameras and 100,000+ devices
The Boring Lab announced that The Boring Toolbox, a set of performance and maintenance tools to help customers more efficiently manage Milestone Systems' XProtect video surveillance networks, has added key features for enterprise and large-scale sites with 5,000+ cameras and 100,000+ devices. The Boring Toolbox V3 offers a smoother user experience and optimised performance features, both of which were necessary to support larger installations. The Boring Toolbox allows customers to maintain a higher level of security through streamlining management tools (including bulk password changing, camera settings modifications across dissimilar devices, and providing optimised and hassle-free report generation in Excel). The Boring Toolbox assists in data protection regulation compliance, such as GDPR Assists in data protection regulation In addition, The Boring Toolbox assists in data protection regulation compliance, such as GDPR, since customers can manage medium-to-large scale datasets within VMS systems, rather than having to work on each device separately. Enhancements to Boring Toolbox V3 include: Optimised to reduce loading times of the application by 85% Optimised for large data sets of 4000+ device groups, 100,000+ devices Optimised generating camera report by approximately 60% Bulk IP address updating Compatible with Sivelliance VMS The Boring Toolbox can now manage camera deployments from Arecont, Axis, Hanwha, Sony and BoschThe Boring Toolbox is now compatible with new systems and devices. Siemens Building Technology verified that it is compatible with Sivelliance VMS (video management system). The Boring Toolbox can now manage camera deployments from Arecont, Axis, Hanwha, Sony and Bosch. "The initial release of The Boring Toolbox has been applauded by the Milestone community. After coming off of our recent win as Milestone Solution Partner of the year, we've delivered Version 3 to support larger enterprise installations tackle surveillance network issues around cybersecurity and GDPR compliance," said Ronen Isaac, CEO of The Boring Lab. "Additional integrations with Siemens and camera manufacturers further extends the Boring Toolbox's value and our promise to make Milestone installations less boring to manage." The Boring Toolbox V3 is available immediately. Visit The Boring Lab at ISC West in the Milestone Partner Pavilion at booth # 18053.
Featured white papers
Five things to consider for AI with video technology
Download
OSDP is the strongest access control for your business
Download
Preparing your organisation with quality situational awareness
Download