Bosch CCTV Switchers & Switches
(27)
Browse CCTV Switchers & Switches
CCTV switcher products updated recently
Surge protection for security installations: 2017 saw increased investment
In 2017, DITEK saw how power surges from the many natural disasters that took place damaged many businesses. In a natural disaster, or even everyday business operations, a facility's entire investment in security, life safety and surveillance systems technology can be disabled or rendered useless in a few seconds. Surge protection solutions can mitigate those risks and protect security investments. Proactive approach to risk mitigation Throughout 2017, we also witnessed a change in how enterprises view surge protection, which included how investments are being made in surge protection to protect valuable security, life safety and surveillance systems, while also reducing downtime, manpower costs, liability vulnerabilities, and possibly compliance issues that can force businesses to actually cease operations. Effective security management is about mitigating risks. But risks cannot be mitigated without a proactive approach. Enterprises and integrators, who take the time to assess risk and to develop a strategy to incorporate effective detection, deter and response criteria to protect physical assets will be successful in 2018. 2018 and beyond That strategy includes designing surge protection into new security systems, while also adding surge protection to existing systems. Enterprises and security integrators who implement a surge protection strategy during security planning processes – or after – will be exercising prevention and mitigation, and they will be successful in 2018 and beyond. Surge protection devices have an untapped potential for enterprise surveillance and security systems In 2017, Ditek continued to offer security end users a solid surge protection solution. We also successfully educated system integrators, who are seeking value-added products or services to incorporate into their portfolios, on the importance of surge protection devices. Educating security integrators We believe that surge protection devices have an untapped potential for enterprise video surveillance and security systems, because they can and do meet safety and security challenges that have been rarely identified in the past. We are looking forward to 2018, when we will continue to develop new surge protection products – including a new product engineered to protect up to twelve individual fuel dispensers, which is critical to the financial operation of convenience stores. We will also continue to educate security integrators about the importance of including surge protection in the design/build RFP, to not only secure an enterprise's valuable security equipment, but also to help integrators to differentiate their capabilities and knowledge from the competition.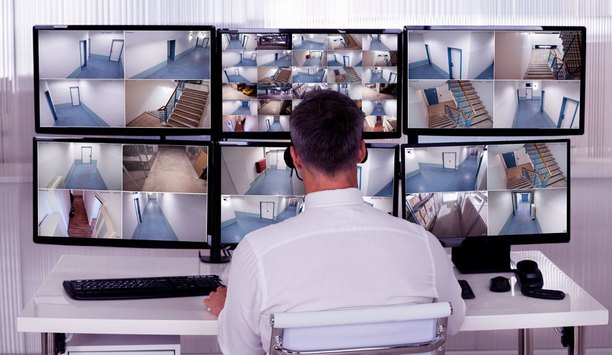 Technology evolution leads to changes in security control room furniture
Technology is changing the look and function of today's security control rooms. Old-school CRT (cathode-ray tube) monitors are giving way to the thinner, flat screen monitors in the control room environment, but the transition is gradual. Randy Smith of Winsted still sees many control rooms that need to make the conversion, which is a boon to his company's business. Furniture today is designed differently to accommodate the thinner monitors, often with larger screens. Need for integrated rack systems With the increase of IP-based systems comes the need for integrated rack systems that include advanced functionality such as cable management, adds Jim Coleman, National Sales Manager, AFC Industries. Server rooms are environmentally controlled by cooling systems and power systems monitored on the IP network. Low-profile flat screens allow centres to utilise space vertically, thus creating a smaller footprint for the consoles. Additionally, with IP-based systems, workstations will have a smaller footprint because there is less cumbersome equipment. In most cases the servers are stored in a secured, climate controlled environment to eliminate overheating of the servers and maintain their security, says Coleman. This environment also helps with cable and power management. AFC builds technical furniture racks that adhere to the precise needs of computer network server room operators. The company designs and fabricates LAN workbenches with versatile functionalities, and server room workstation racks that are scalable. There is a complete line of IT workbenches, IT computer racks and computer server rack mounts with flexible mounting options. In most cases the servers are stored in a secured, climate controlled environment to eliminate overheating of the servers and maintain their security Flexible control room designs Matko Papic, Chief Technology Officer of Evans Consoles, says the transition from bulky CRT equipment to flat-screen (lower profile) monitors was a major disruption in control room design; it changed the whole dynamic. Another evolution is the use of IP video streaming, which allows more flexibility in manipulation of audio-video content, and requires more flexible control room designs. Another shift, driven by larger, higher-definition monitors, is a shift to fewer monitors that display more information. Instead of a smaller monitor for each information stream, larger monitors now consolidate that information into "dashboard" displays. Looking ahead, control rooms will need to be more flexible, both in the initial design and the ability to adapt to changing technology, says Papic. Legacy customers who are currently using PCs may be moving to more remote applications. Sit-stand equipment will continue to be increasingly prevalent. "There will be more emphasis on flexibility, technology integration, and the ability to change over the life of the system," says Papic. Consolidation of multiple operations into a single system A trend in security is consolidation of multiple physical operations into a single system, says Papic. As a result, more customers are taking more interest in alarm management and situational awareness. How is the technology being used in terms of alarm triggers? How can the systems react rapidly and provide information to a larger audience in the control room? These questions impact how control rooms are designed, and Evans Consoles can adapt lessons learned from other markets to these trends in the security arena. Greater use of technology is inevitable, says Coleman of AFC Industries. "It is virtually impossible for humans to monitor all security data at the street level in our cities," he says. "As computers become more powerful and their programs more all-encompassing, we will see a greater shift to robotic and technology uses that will provide enhanced monitoring capabilities and safety Read our Control Rooms series here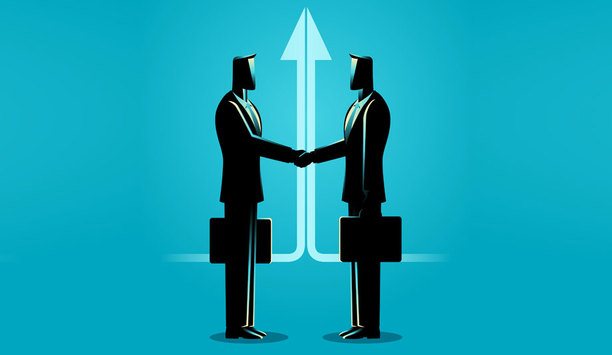 Will security industry consolidation stifle innovation?
The security industry will continue to see consolidation through acquisition in 2017. At the advent of IP camera adoption, we saw a great decline in large vertically integrated companies, which spurred a new era of innovation within smaller IP camera manufacturers, VMS providers and other hardware companies for storage and managed switches. We are now living in a new era of consolidation that is taking us full-circle back to vertical integration. Ultimately, the industry as a whole suffers because this consolidation will stifle innovation until the next big technology disruption takes shape. Interoperability across different verticals This time last year, we noted that the marketplace was moving toward converged technologies and the need for alarm management across multiple platforms into a common interface, turned out to be a popular request. If anything, we are only seeing just the beginning phases of this transition. The biggest surprise is that interoperability is not only confined to security technology, but also extends to parallel systems such as building automation, safety and environmental controls, and even Enterprise Resource Planning (ERP) software. Using Video Event Management Software (VEMS) alongside these intelligent platforms proves to be a valuable verification process for many new and exciting vertical markets. Arteco plans to continue the revenue growth and brand awareness achieved in 2016 Event-based video security software At Arteco, our highest growth sectors tend to be slightly insulated from economic fluctuation in the sense that we focus on securing critical infrastructure (electrical utilities and communications) as well as corporate and education campuses. Unfortunately, the continued growth in active shooter incidents have made physical security concerns top of mind for many organisations regardless of economic impact. The unexpected repercussions are that many new security technologies are emerging that cater to real-time event notification on both the macro and micro level. The exciting part of this trend is that users are leveraging a layered approach with multiple autonomous applications working together toward a common goal to improve security, which will hopefully ensure a high level of protection. Business growth and challenges Business has continued to grow year-over-year, and 2016 was a huge step forward for Arteco not only in terms of revenue growth, but also increased brand awareness in the United States and abroad. Our biggest challenge continues to be the crowded VMS market, which is filled with lower cost or even free substitute products. We are making great strides in overcoming this challenge by having a wonderful team of people, both on the technical and sales side of the organisation, who are focused on finding new and innovative ways to advance intuitive, open and affordable event-based and intelligent video security software into 2017. See the full coverage of 2016/2017 Review and Forecast articles here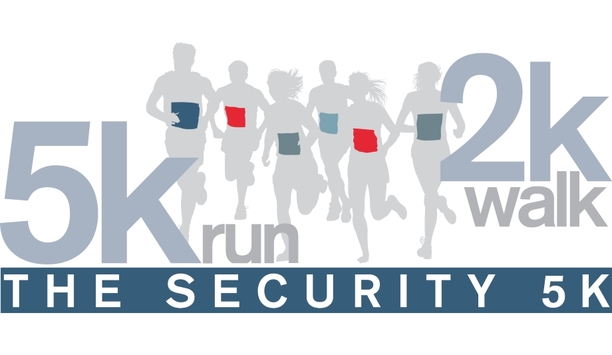 Mission 500 announces a Security 5k/2k fundraiser at ISC West 2020
Mission 500 is excited to announce this year's Security 5k/2k fundraiser at ISC West 2020 will be held on Thursday, March 19th. The event will be located at 2601 East Sunset Road, in Las Vegas, Nevada and will benefit children and families in need across the United States. Registrations to participate in this year's event are open. Those who are unable to attend or participate in the physical event can sign up and donate as a virtual runner or walker. Wide array of new security industry participants "2020 marks our eleventh year hosting the Security 5k/2k and we want to thank all of the previous participants and sponsors who have made the last ten years a tremendous success," said Tom Nolan, Director of Strategic Partnerships, Mission 500. We can't wait for this year's event and hope to meet a wide array of new security industry participants" "We can't wait for this year's event and hope to meet a wide array of new security industry participants, reconnect with prior ones, and have a great time while supporting this worthwhile cause." Participants in the Mission 500 Security 5k/2k will be awarded for their performance across various age categories, as well as those companies and individuals who led the fundraising effort. Humanitarian awards ceremony Those who succeed in raising $500 or more will automatically be enrolled in Mission 500's 500 Club and receive a jacket as recognition for their efforts. The Security 5k/2k Reception and Mission 500's CSR and Humanitarian Awards Ceremony will take place Thursday afternoon after the race (time and location to be announced). Confirmed charter sponsors include Alarm.com, Altronix Corporation, Axis Communications, Bosch Security Systems, BRINKS Home Security, CMAC, COPS Monitoring, Dahua Technology, DMP, Freeman, Galaxy Control Systems, HID Global, Hikvision, LENSEC, LRG Marketing Communications, Milestone Systems, Napco Starlink, PSA Security Network, Safety Technology International, Inc., and ZKTeco USA. The race is operated by Las Vegas Running Company, a locally based race management company.
ONVIF reflects on 2019 activities and plans for new profile development in annual meeting
ONVIF, a global standardisation initiative for IP-based physical security products, held its annual membership meeting in November, providing ONVIF members with an overview of important activities of 2019 and plans for the year ahead. Attendees heard presentations on the growth of ONVIF, as well as plans for new profile development. ONVIF Chairman Per Björkdahl highlighted the forum's achievements over the past year, particularly the market's continued support for the profile concept, with the number of conformant products surpassing 13,000 earlier this year. With six profiles to choose from and additional ones in development, ONVIF profiles have increasingly been included in various bid and specification processes in projects around the world, making it the de-facto interface in the industry. Björkdahl also noted the continued involvement of ONVIF in the International Electrotechnical Commission's work on international standardisation, in addition to new proposals for cloud connectivity and interoperability between multiple systems. Video Enhancement Working Group The overarching goal of ONVIF is to provide to the market a single interface through which every system can operate As is tradition, ONVIF recognised the contributions of multiple individuals from various ONVIF committees. Steve Wolf, who served on several ONVIF committees on behalf of Pelco, received the ONVIF Service Award, which acknowledges individuals who have provided a long-term commitment to the organisation. While serving on the Technical Committee, Wolf led the Security Working Group, and was also an active participant in the Video Enhancement Working Group, contributing to a number of improvements in how ONVIF approaches video. Andreas Schneider of Sony received the ONVIF Distinguished Service Award, which recognises individuals who have made significant contributions to ONVIF over many years in multiple functions. Schneider's long-term service to the Technical Services Committee has positioned him as a major facilitator of the ONVIF organisation, with contributions to multiple ONVIF profiles. Physical access control standards "The overarching goal of ONVIF is to provide to the market a single interface through which every system can operate," said Björkdahl. "Our honorees have shown significant and long-term commitment to our organisation, in turn making this goal a reality one profile at a time. We thank both of our recipients for their innovation, hard work and service." ONVIF Technical Committee Chairman, Hans Busch of Bosch, spoke to members about the specification development roadmap, which highlights plans for future profile development, as well as the continued alignment to the standardisation activities within the IEC TC 79 working groups for video surveillance and physical access control standards. Specifically, Busch covered what specifications are being examined for future profiles, and how they complement and further enhance existing ONVIF profiles. IP-based physical security products ONVIF continues to work with its members to expand the number of IP interoperability solutionsAs chair of the Technical Services Committee, Sony's Schneider gave an overview of the committee's work on new and existing profiles, client and device test tools, updates to the conformance process and tools, and the Developers' Plugfest. Shi-lin Chan of Axis Communications, who serves as chair of the ONVIF Communication Committee, provided a recap of ONVIF communication efforts in 2019, and discussed ONVIF's plans for the launch of a Mandarin website later this year. Founded in 2008, ONVIF is a well-recognised industry forum driving interoperability for IP-based physical security products. The organisation has a global member base of established camera, video management system and access control companies and more than 13,000 profile conformant products. IP interoperability solutions ONVIF offers Profile S for streaming video; Profile G for recording and storage; Profile C for physical access control; Profile Q for improved out-of-the-box functionality, Profile A for broader access control configuration and Profile T for advanced streaming. ONVIF continues to work with its members to expand the number of IP interoperability solutions ONVIF conformant products can provide.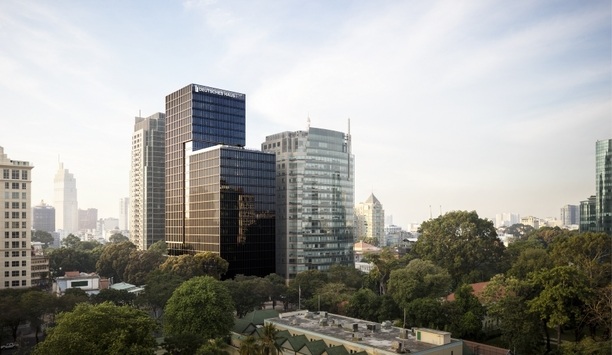 Bosch secures Deutsches Haus office tower with its IP security cameras and PAVIRO PA system
Located in the Southern Vietnamese metropolis of Ho Chi Minh City, the Deutsches Haus office tower is a symbol of cooperation between Germany and Vietnam. Opened in September 2017, it is the country's first building to earn LEED (leadership in energy and environmental design) Platinum environmental certification and serves as a cultural, commercial and diplomatic hub in the region. Next to the Consulate General of the Federal Republic of Germany the 25-story building with a 40,000-square-meters floor area is home to regional offices of international firms such as VISA, Adidas, Schneider Electric, and Bosch Vietnam. As premium amenities, Deutsches Haus also features a gourmet cafe, multifunctional conference and events area, health club, and rooftop restaurant. Creating a challenging security environment Deutsches Haus needs to meet the highest security demands: All security systems, including security guard teams From a security manager's perspective, this multi-use blend of diplomacy, business, and leisure facilities – in a building fully accessible to the public – creates a challenging security environment. As the seat of the Consulate General of the Federal Republic of Germany, Deutsches Haus needs to meet the highest security demands: All security systems, including security guard teams, have to be approved by the Federal Foreign Office of Germany. Adding to the challenge, Deutsches Haus is located opposite from the Consulate General of the United States of America – and in close vicinity to the Consulate General of France and the British Consulate General – on a busy intersection between two main streets. Therefore, monitoring pedestrians and automobile traffic on the building's perimeter is just as crucial to end-to-end security as tracking public and high-security areas on the inside. Detecting security events automatically In search of an adequate video security solution, the team at Deutsches Haus knew that high-definition cameras alone would not suffice. The reason: When several hundred cameras are required to secure an area of this size, personnel tend to be overwhelmed by the amount of video feeds. After only 20 minutes, the average operator misses 90 percent of important scenes, as studies have proven. Bosch experts covered the building and its perimeter with network security cameras For this reason, modern IP security cameras feature Intelligent Video Analytics – using algorithms and AI-based image recognition – to support operators by detecting security events automatically. Bosch experts covered the building and its perimeter with network security cameras featuring built-in Intelligent Video Analytics. Indoor areas like the entrance doors, reception area, lobby, café, as well as parking garages and corridors to the fire escape staircases are monitored by over 170 DINION IP starlight 7000 HD and FLEXIDOME IP panoramic 7000 MP cameras. Alerting security personnel of illicit behaviour The building's elevators are also protected by Bosch cameras. Thanks to built-in-intelligence, IP cameras automatically alert security personnel of illicit behaviour, for instance persons accessing restricted areas. The building's perimeter and parking lot are safeguarded outdoor-approved AUTODOME IP starlight 7000 HD cameras with pan-tilt-zoom (PTZ) capabilities. Integrated with a third-party solution to open barriers for authorised vehicles, the cameras can automatically track moving objects such as cars and pedestrians – and warn personnel of threats – with their 30x zoom lens while obtaining images under low light conditions via Bosch starlight technology combined with Intelligent Video Analytics. As a key requisite, the networked cameras are able to withstand the city's four-month rain period and prove resistant to vandalism. Enhancing safety of building occupants The staff can easily announce and notify a building guest about a forgotten purse which was left in the café PAVIRO, the Public Address and Voice Evacuation system of Bosch was installed in the building for the safety of building occupants. The PAVIRO solution makes it possible for occupants to feel safe in the building while enjoying high quality music and excellent Public Address speech intelligibility. The staff can easily announce and notify a building guest about a forgotten purse which was left in the café. To make building evacuations as efficient as possible, the PAVIRO solution provides phased evacuation: automated messages direct occupants to immediate safety. Next to this, building occupants and guests can also enjoy high-quality music in the rooftop restaurant, café, health club and event areas which of course contributes to the nice building atmosphere. Providing government-grade security For the building owner, PAVIRO can establish long-term cost-saving and minimise total cost of ownership. The system is especially eco-friendly because less amplifiers are needed due to power-load sharing of the amplifier architecture, which in turn requires fewer batteries. Since opening day, the Bosch system has provided government-grade security at Deutsches Haus in Ho Chi Minh City. "I am proud to have Bosch both as a tenant and as a brand who secures Deutsches Haus with their high quality and reliable video security cameras and sound systems," added Ryan Lower, Property Director, Colliers International – Deutsches Haus. While meeting the challenge of securing diplomatic and enterprise assets in a publicly accessible building, the future-proof solution provides an important reference in this dynamic market.
Featured white papers
Reducing the cost of video surveillance system deployment and operation
Download
RFID and smartphone readers in physical access control
Download
Access control & intelligent vehicle screening
Download