GJD CCTV Switchers & Switches
(3)
Browse CCTV Switchers & Switches
CCTV switcher products updated recently
Surge protection for security installations: 2017 saw increased investment
In 2017, DITEK saw how power surges from the many natural disasters that took place damaged many businesses. In a natural disaster, or even everyday business operations, a facility's entire investment in security, life safety and surveillance systems technology can be disabled or rendered useless in a few seconds. Surge protection solutions can mitigate those risks and protect security investments. Proactive approach to risk mitigation Throughout 2017, we also witnessed a change in how enterprises view surge protection, which included how investments are being made in surge protection to protect valuable security, life safety and surveillance systems, while also reducing downtime, manpower costs, liability vulnerabilities, and possibly compliance issues that can force businesses to actually cease operations. Effective security management is about mitigating risks. But risks cannot be mitigated without a proactive approach. Enterprises and integrators, who take the time to assess risk and to develop a strategy to incorporate effective detection, deter and response criteria to protect physical assets will be successful in 2018. 2018 and beyond That strategy includes designing surge protection into new security systems, while also adding surge protection to existing systems. Enterprises and security integrators who implement a surge protection strategy during security planning processes – or after – will be exercising prevention and mitigation, and they will be successful in 2018 and beyond. Surge protection devices have an untapped potential for enterprise surveillance and security systems In 2017, Ditek continued to offer security end users a solid surge protection solution. We also successfully educated system integrators, who are seeking value-added products or services to incorporate into their portfolios, on the importance of surge protection devices. Educating security integrators We believe that surge protection devices have an untapped potential for enterprise video surveillance and security systems, because they can and do meet safety and security challenges that have been rarely identified in the past. We are looking forward to 2018, when we will continue to develop new surge protection products – including a new product engineered to protect up to twelve individual fuel dispensers, which is critical to the financial operation of convenience stores. We will also continue to educate security integrators about the importance of including surge protection in the design/build RFP, to not only secure an enterprise's valuable security equipment, but also to help integrators to differentiate their capabilities and knowledge from the competition.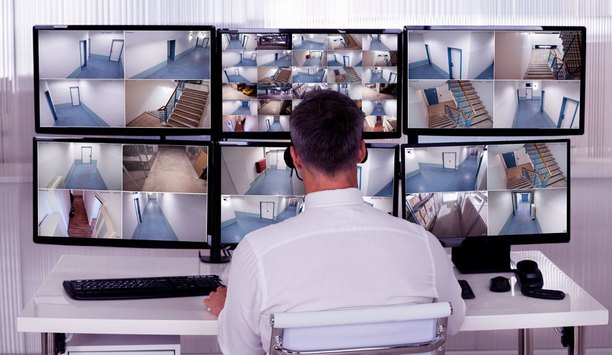 Technology evolution leads to changes in security control room furniture
Technology is changing the look and function of today's security control rooms. Old-school CRT (cathode-ray tube) monitors are giving way to the thinner, flat screen monitors in the control room environment, but the transition is gradual. Randy Smith of Winsted still sees many control rooms that need to make the conversion, which is a boon to his company's business. Furniture today is designed differently to accommodate the thinner monitors, often with larger screens. Need for integrated rack systems With the increase of IP-based systems comes the need for integrated rack systems that include advanced functionality such as cable management, adds Jim Coleman, National Sales Manager, AFC Industries. Server rooms are environmentally controlled by cooling systems and power systems monitored on the IP network. Low-profile flat screens allow centres to utilise space vertically, thus creating a smaller footprint for the consoles. Additionally, with IP-based systems, workstations will have a smaller footprint because there is less cumbersome equipment. In most cases the servers are stored in a secured, climate controlled environment to eliminate overheating of the servers and maintain their security, says Coleman. This environment also helps with cable and power management. AFC builds technical furniture racks that adhere to the precise needs of computer network server room operators. The company designs and fabricates LAN workbenches with versatile functionalities, and server room workstation racks that are scalable. There is a complete line of IT workbenches, IT computer racks and computer server rack mounts with flexible mounting options. In most cases the servers are stored in a secured, climate controlled environment to eliminate overheating of the servers and maintain their security Flexible control room designs Matko Papic, Chief Technology Officer of Evans Consoles, says the transition from bulky CRT equipment to flat-screen (lower profile) monitors was a major disruption in control room design; it changed the whole dynamic. Another evolution is the use of IP video streaming, which allows more flexibility in manipulation of audio-video content, and requires more flexible control room designs. Another shift, driven by larger, higher-definition monitors, is a shift to fewer monitors that display more information. Instead of a smaller monitor for each information stream, larger monitors now consolidate that information into "dashboard" displays. Looking ahead, control rooms will need to be more flexible, both in the initial design and the ability to adapt to changing technology, says Papic. Legacy customers who are currently using PCs may be moving to more remote applications. Sit-stand equipment will continue to be increasingly prevalent. "There will be more emphasis on flexibility, technology integration, and the ability to change over the life of the system," says Papic. Consolidation of multiple operations into a single system A trend in security is consolidation of multiple physical operations into a single system, says Papic. As a result, more customers are taking more interest in alarm management and situational awareness. How is the technology being used in terms of alarm triggers? How can the systems react rapidly and provide information to a larger audience in the control room? These questions impact how control rooms are designed, and Evans Consoles can adapt lessons learned from other markets to these trends in the security arena. Greater use of technology is inevitable, says Coleman of AFC Industries. "It is virtually impossible for humans to monitor all security data at the street level in our cities," he says. "As computers become more powerful and their programs more all-encompassing, we will see a greater shift to robotic and technology uses that will provide enhanced monitoring capabilities and safety Read our Control Rooms series here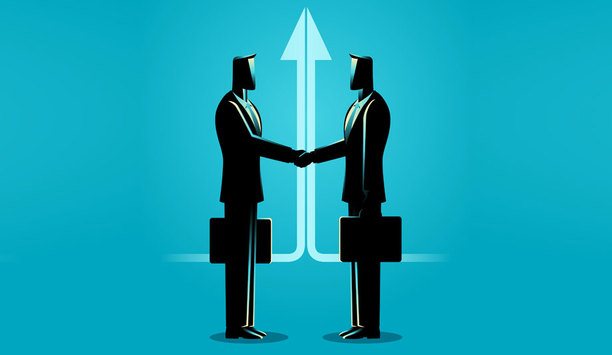 Will security industry consolidation stifle innovation?
The security industry will continue to see consolidation through acquisition in 2017. At the advent of IP camera adoption, we saw a great decline in large vertically integrated companies, which spurred a new era of innovation within smaller IP camera manufacturers, VMS providers and other hardware companies for storage and managed switches. We are now living in a new era of consolidation that is taking us full-circle back to vertical integration. Ultimately, the industry as a whole suffers because this consolidation will stifle innovation until the next big technology disruption takes shape. Interoperability across different verticals This time last year, we noted that the marketplace was moving toward converged technologies and the need for alarm management across multiple platforms into a common interface, turned out to be a popular request. If anything, we are only seeing just the beginning phases of this transition. The biggest surprise is that interoperability is not only confined to security technology, but also extends to parallel systems such as building automation, safety and environmental controls, and even Enterprise Resource Planning (ERP) software. Using Video Event Management Software (VEMS) alongside these intelligent platforms proves to be a valuable verification process for many new and exciting vertical markets. Arteco plans to continue the revenue growth and brand awareness achieved in 2016 Event-based video security software At Arteco, our highest growth sectors tend to be slightly insulated from economic fluctuation in the sense that we focus on securing critical infrastructure (electrical utilities and communications) as well as corporate and education campuses. Unfortunately, the continued growth in active shooter incidents have made physical security concerns top of mind for many organisations regardless of economic impact. The unexpected repercussions are that many new security technologies are emerging that cater to real-time event notification on both the macro and micro level. The exciting part of this trend is that users are leveraging a layered approach with multiple autonomous applications working together toward a common goal to improve security, which will hopefully ensure a high level of protection. Business growth and challenges Business has continued to grow year-over-year, and 2016 was a huge step forward for Arteco not only in terms of revenue growth, but also increased brand awareness in the United States and abroad. Our biggest challenge continues to be the crowded VMS market, which is filled with lower cost or even free substitute products. We are making great strides in overcoming this challenge by having a wonderful team of people, both on the technical and sales side of the organisation, who are focused on finding new and innovative ways to advance intuitive, open and affordable event-based and intelligent video security software into 2017. See the full coverage of 2016/2017 Review and Forecast articles here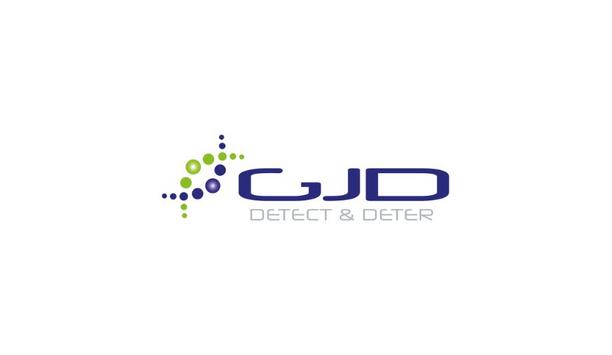 GJD launches Clarius hybrid IP LED illuminator to provide excellent night-time images
GJD, a manufacturer and designer of smart electronic perimeter detection and high-performance LED illumination equipment, is pleased to announce the launch of its Clarius® Hybrid IP IR/WL LED illuminator. The Clarius® Hybrid IP is a high-performance combined infra-red and white light illuminator; which incorporates the latest surface mount LED technology with enhanced optical output and outstanding reliability, delivering excellent night-time images. Minimising light wastage GJD's Hybrid IP illuminator provides white light for colour recordings or IR light for black & white night-time CCTV image capture. The Hybrid illuminator is an internet protocol connected device with an integrated web browser. The unit includes an interchangeable lens diffuser system which allows the user to quickly and easily alter the angle of illumination. Elliptical beam profiles allow more light to be delivered where it is needed Elliptical beam profiles allow more light to be delivered where it is needed, lighting up longer distances and minimising light wastage. The system also helps to prevent overexposure of foreground objects. As standard the illuminator includes interchangeable lensing which delivers 10° circular, 30°, 60° & 95° elliptical beam profiles, with additional lenses available on request. Provide dedicated lighting Why use the Clarius Hybrid IP IR/WL illuminator? Hybrid illuminator designed to provide dedicated lighting for IP cameras via PoE+ (power over ethernet) Distances up to 187m (614') (IR) and 114m (374') (WL) Integrated browser interface Direct integration with VMS systems IEEE02at compliant IP66 weatherproof rating Built-in photocell on/off Vibration/shock sensor CleanLITE self-cleaning lens coating technology High quality anodised aluminium heat sink 5 year warranty GJD, headquartered in Heywood, Greater Manchester provides innovative presence detection and security lighting systems. GJD's detectors and illuminators are a perfect fit for sites of all sizes and from low to high-end security requirements.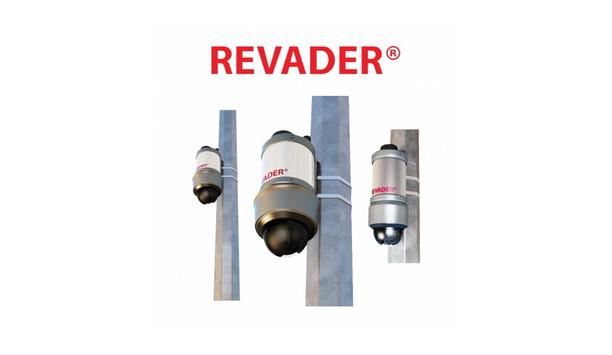 Revader Security forms a strategic partnership with Dynamic CCTV to promote their products across the UK
Revader Security has agreed a strategic partnership with Dynamic CCTV, a trade supplier of professional CCTV to the security industry. Revader Security's range of products include Transit rapid redeployable cameras which are straightforward to install in virtually any location and can be rapidly repositioned to respond to changing security demands. Powered by battery or mains, footage can be viewed and downloaded over wireless and mobile networks. Remote monitoring solutions The company also produces a range of mobile power solutions (PowerPaks) and a range of accessories to interface with the redeployable CCTV products. Revader Security has also developed a range of diesel and battery powered rapid deployment CCTV towers which are proving increasingly popular with end users and the security trade as a rental opportunity. Dynamic CCTV will promote, supply and support Revader Security's range of products As complete surveillance, recording and remote monitoring solutions, they are ideal for deployment into situations where little or no existing infrastructure is present. Dynamic CCTV will promote, supply and support Revader Security's range of products with trade customers across the UK, drawing on over 25 years' experience in the marketplace as one of the suppliers of CCTV to the security industry. Digital recording systems Dynamic CCTV is a Hikvision UK authorised distributor, providing the latest innovative CCTV equipment at very competitive pricing - including Digital Recording Systems, IP Cameras and CCTV monitoring equipment, along with products from other manufacturers such as TP-Link, GJD, Iiyama, TOA, Ubiquiti and Veracity. Stuart Caldecourt, Managing Director at Revader Security commented: "We are delighted to be partnering with Dynamic CCTV, who have an outstanding track record in the supply of professional CCTV products across the UK – and an impressive engineering and support capability proven over many years."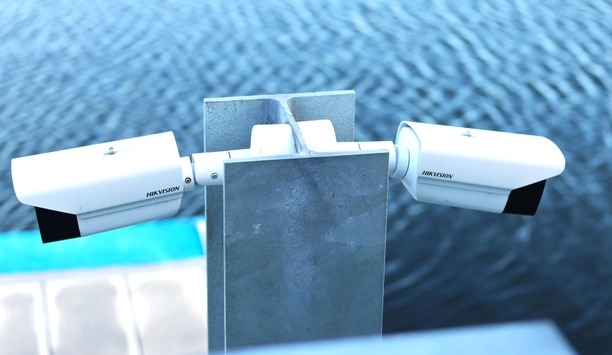 Hikvision secures Dundee aqua park with thermal video solution
Dundee's rejuvenated waterfront has breathed new life into the city, and not far from the new V&A Museum building is Foxlake Dundee, an exciting new water sports facility. Taking advantage of the regenerated docks area, Foxlake Dundee offers cable wakeboarding – where boarders are propelled by an electric cable rather than a boat – paddle boarding and Scotland's first urban Aqua Park. Hikvision thermal video solution Foxlake Dundee was the second Foxlake water park to open, following the very successful adventure park in Dunbar, East Lothian, on the Scottish coast. The Dundee facility, which opened fully in summer 2018, includes a large floating assault course, which has proven hugely popular with visitors, featuring huge obstacles, slides and rafts, and a giant 3.5m inflatable tower known as 'the Mountain'. Unfortunately, due to its city centre location, the assault course and the wider facility was likely to be something of a magnet for unauthorised activity, primarily of the inebriated variety, explains Zak Hegarty, Foxlake Dundee's manager. "Because of our location, right in the heart of Dundee city centre, we're quite near a lot of pubs," Hegarty adds. "And sometimes a 3.5m floating inflatable tower looks pretty inviting to someone with a quantity of ale in their system – it looks like an irresistible challenge." Remote HD CCTV monitoringI introduced myself as I saw they were opening and was invited initially to look at a CCTV system" The concern was that accidental or deliberate damage or vandalism to the equipment was a real risk – and along with that came the danger of injury or worse to those attempting to exploit the park, at night, in the dark, unsupervised on the water. Hegarty's first instinct was to investigate the option of manned guarding: having a security officer on-site during those out of hours periods overnight when the facility was at its most vulnerable. But an approach from Brian Davidson of Webster Security & Fire was to change his mind. Davidson had noticed the development in the docklands with interest. He approached Hegarty to see if Webster Security & Fire might be able to help with securing the site. "I introduced myself as I saw they were opening and was invited initially to look at a CCTV system," Davidson says. "This then blossomed during further conversations into a proactive, remotely monitored CCTV solution. They were looking at going down the route of employing manned guarding for when the site was closed, but we thought this would provide a cost-effective and workable solution that offered the same level of protection." GJD motion detectors The challenges presented by the Foxlake Dundee site were not insignificant. The system needed to be remotely monitored and based on some form of movement detection – on a site which itself was constantly moving, due to the changing tidal water levels. Davidson and Webster Security & Fire got in touch with Hikvision in Scotland and together they designed a solution to meet all of Foxlake's needs. The centrepiece of the system proposed by Davidson and Webster Security & Fire was the use of Hikvision thermal cameras to detect activity on the jetties. This is complemented by the use of GJD motion detectors and Hikvision cameras to pick up movement on approach areas, further Hikvision cameras which monitor the internal office reception areas, and additional Hikvision cameras providing a security, health and safety and management overview of the both the assault course and the paddle and wakeboarding facility areas. A public address tannoy system is also connected to the surveillance solution. Hikvision thermal bullet cameras The Hikvision thermal bullet cameras highlight areas of heat difference in the field of view The Hikvision thermal bullet cameras highlight areas of heat difference in the field of view – so a human body is always visible as hotter than its surroundings, particularly in a marine or waterfront environment. Hikvision's thermal cameras also utilise behaviour analysis technology, so figures moving into specific zones in the image can automatically generate alarms. The advantage of thermal cameras for a water-based site like Foxlake is that they can operate in all weather conditions – they're not impeded by fog, mist, heavy rain, snow or other environmental factors, the sorts of conditions which could severely impede even the most advanced of conventional cameras. Hikvision 8-channel DeepinMind NVRs The other cameras in the Foxlake Dundee system benefit from Hikvision's Darkfighter technology, allowing for video monitoring and recording in even the lowest of light conditions. And the whole solution records to a Hikvision 8-channel DeepinMind network video recorder, which utilises powerful AI technology to learn to filter out false alarms and accurately raise alerts. In the evening, after normal operating hours, the site is locked up and alarms are set. It's then remotely monitored by the Corps of Commissioners, who are alerted when the thermal cameras or motion detectors pick up any movement on the site. Operators check the live cameras to confirm that intrusion has occurred. If an intruder is detected, they immediately contact Foxlake management via phone, and are also able to contact police if required. At the same time, the Corps operatives can use the PA system to issue warning announcements to allow the intruders to know they are being monitored. The effect is almost instantaneous, Hegarty says. Enhanced intrusion detectionThe overall reception for the video surveillance solution has been extremely positive "We've had three incidents since the system was installed," he says, "and the response by the intruders is pretty remarkable. I've reviewed the footage and compared it to the time notification I've received a missed call on my phone: you can see the intruder on the video footage hear the warning, and then they're off. They just leave straight away. It's amazingly effective." The overall reception for the video surveillance solution has been extremely positive. "We're really happy with the system," Hegarty says. "The video footage quality is very high and we're glad we haven't had to go down the manned guarding route, as similar facilities have done. We appreciate that Webster and Hikvision took the time and thought to design something that would work for us in our specific circumstances. Of course, the proof is in the performance, and the fact that a number of intruders have been quickly and effectively warned away is evidence that it is doing the job it was designed for."