NVT CCTV Switchers & Switches
(6)
Browse CCTV Switchers & Switches
CCTV switcher products updated recently


Surge protection for security installations: 2017 saw increased investment
In 2017, DITEK saw how power surges from the many natural disasters that took place damaged many businesses. In a natural disaster, or even everyday business operations, a facility's entire investment in security, life safety and surveillance systems technology can be disabled or rendered useless in a few seconds. Surge protection solutions can mitigate those risks and protect security investments. Proactive approach to risk mitigation Throughout 2017, we also witnessed a change in how enterprises view surge protection, which included how investments are being made in surge protection to protect valuable security, life safety and surveillance systems, while also reducing downtime, manpower costs, liability vulnerabilities, and possibly compliance issues that can force businesses to actually cease operations. Effective security management is about mitigating risks. But risks cannot be mitigated without a proactive approach. Enterprises and integrators, who take the time to assess risk and to develop a strategy to incorporate effective detection, deter and response criteria to protect physical assets will be successful in 2018. 2018 and beyond That strategy includes designing surge protection into new security systems, while also adding surge protection to existing systems. Enterprises and security integrators who implement a surge protection strategy during security planning processes – or after – will be exercising prevention and mitigation, and they will be successful in 2018 and beyond. Surge protection devices have an untapped potential for enterprise surveillance and security systems In 2017, Ditek continued to offer security end users a solid surge protection solution. We also successfully educated system integrators, who are seeking value-added products or services to incorporate into their portfolios, on the importance of surge protection devices. Educating security integrators We believe that surge protection devices have an untapped potential for enterprise video surveillance and security systems, because they can and do meet safety and security challenges that have been rarely identified in the past. We are looking forward to 2018, when we will continue to develop new surge protection products – including a new product engineered to protect up to twelve individual fuel dispensers, which is critical to the financial operation of convenience stores. We will also continue to educate security integrators about the importance of including surge protection in the design/build RFP, to not only secure an enterprise's valuable security equipment, but also to help integrators to differentiate their capabilities and knowledge from the competition.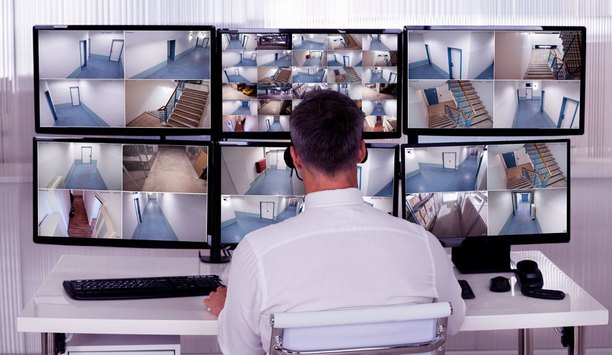 Technology evolution leads to changes in security control room furniture
Technology is changing the look and function of today's security control rooms. Old-school CRT (cathode-ray tube) monitors are giving way to the thinner, flat screen monitors in the control room environment, but the transition is gradual. Randy Smith of Winsted still sees many control rooms that need to make the conversion, which is a boon to his company's business. Furniture today is designed differently to accommodate the thinner monitors, often with larger screens. Need for integrated rack systems With the increase of IP-based systems comes the need for integrated rack systems that include advanced functionality such as cable management, adds Jim Coleman, National Sales Manager, AFC Industries. Server rooms are environmentally controlled by cooling systems and power systems monitored on the IP network. Low-profile flat screens allow centres to utilise space vertically, thus creating a smaller footprint for the consoles. Additionally, with IP-based systems, workstations will have a smaller footprint because there is less cumbersome equipment. In most cases the servers are stored in a secured, climate controlled environment to eliminate overheating of the servers and maintain their security, says Coleman. This environment also helps with cable and power management. AFC builds technical furniture racks that adhere to the precise needs of computer network server room operators. The company designs and fabricates LAN workbenches with versatile functionalities, and server room workstation racks that are scalable. There is a complete line of IT workbenches, IT computer racks and computer server rack mounts with flexible mounting options. In most cases the servers are stored in a secured, climate controlled environment to eliminate overheating of the servers and maintain their security Flexible control room designs Matko Papic, Chief Technology Officer of Evans Consoles, says the transition from bulky CRT equipment to flat-screen (lower profile) monitors was a major disruption in control room design; it changed the whole dynamic. Another evolution is the use of IP video streaming, which allows more flexibility in manipulation of audio-video content, and requires more flexible control room designs. Another shift, driven by larger, higher-definition monitors, is a shift to fewer monitors that display more information. Instead of a smaller monitor for each information stream, larger monitors now consolidate that information into "dashboard" displays. Looking ahead, control rooms will need to be more flexible, both in the initial design and the ability to adapt to changing technology, says Papic. Legacy customers who are currently using PCs may be moving to more remote applications. Sit-stand equipment will continue to be increasingly prevalent. "There will be more emphasis on flexibility, technology integration, and the ability to change over the life of the system," says Papic. Consolidation of multiple operations into a single system A trend in security is consolidation of multiple physical operations into a single system, says Papic. As a result, more customers are taking more interest in alarm management and situational awareness. How is the technology being used in terms of alarm triggers? How can the systems react rapidly and provide information to a larger audience in the control room? These questions impact how control rooms are designed, and Evans Consoles can adapt lessons learned from other markets to these trends in the security arena. Greater use of technology is inevitable, says Coleman of AFC Industries. "It is virtually impossible for humans to monitor all security data at the street level in our cities," he says. "As computers become more powerful and their programs more all-encompassing, we will see a greater shift to robotic and technology uses that will provide enhanced monitoring capabilities and safety Read our Control Rooms series here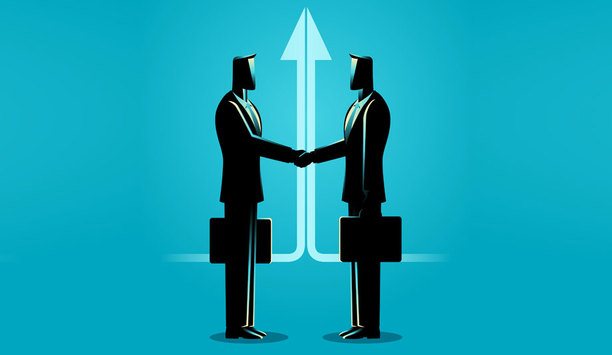 Will security industry consolidation stifle innovation?
The security industry will continue to see consolidation through acquisition in 2017. At the advent of IP camera adoption, we saw a great decline in large vertically integrated companies, which spurred a new era of innovation within smaller IP camera manufacturers, VMS providers and other hardware companies for storage and managed switches. We are now living in a new era of consolidation that is taking us full-circle back to vertical integration. Ultimately, the industry as a whole suffers because this consolidation will stifle innovation until the next big technology disruption takes shape. Interoperability across different verticals This time last year, we noted that the marketplace was moving toward converged technologies and the need for alarm management across multiple platforms into a common interface, turned out to be a popular request. If anything, we are only seeing just the beginning phases of this transition. The biggest surprise is that interoperability is not only confined to security technology, but also extends to parallel systems such as building automation, safety and environmental controls, and even Enterprise Resource Planning (ERP) software. Using Video Event Management Software (VEMS) alongside these intelligent platforms proves to be a valuable verification process for many new and exciting vertical markets. Arteco plans to continue the revenue growth and brand awareness achieved in 2016 Event-based video security software At Arteco, our highest growth sectors tend to be slightly insulated from economic fluctuation in the sense that we focus on securing critical infrastructure (electrical utilities and communications) as well as corporate and education campuses. Unfortunately, the continued growth in active shooter incidents have made physical security concerns top of mind for many organisations regardless of economic impact. The unexpected repercussions are that many new security technologies are emerging that cater to real-time event notification on both the macro and micro level. The exciting part of this trend is that users are leveraging a layered approach with multiple autonomous applications working together toward a common goal to improve security, which will hopefully ensure a high level of protection. Business growth and challenges Business has continued to grow year-over-year, and 2016 was a huge step forward for Arteco not only in terms of revenue growth, but also increased brand awareness in the United States and abroad. Our biggest challenge continues to be the crowded VMS market, which is filled with lower cost or even free substitute products. We are making great strides in overcoming this challenge by having a wonderful team of people, both on the technical and sales side of the organisation, who are focused on finding new and innovative ways to advance intuitive, open and affordable event-based and intelligent video security software into 2017. See the full coverage of 2016/2017 Review and Forecast articles here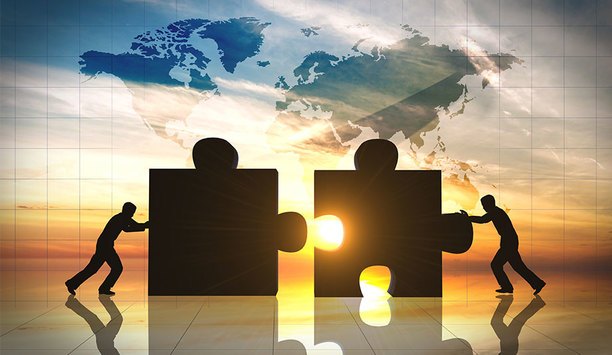 Security industry's top 10 mergers & acquisitions of 2015
For the second year in a row, Canon made the biggest M&A move in the security marketplace in 2015. How could Canon top the industry shockwaves it created in 2014 when the Japanese giant acquired VMS company Milestone Systems? That's easy: They bought Axis Communications for $2.8 billion in 2015. Although the Canon-Axis deal grabbed the most headlines and was easily the most shocking M&A announcement of 2015, it was certainly not the only big news on the mergers and acquisitions (M&A) front. Consolidation seemed to be breaking out all over, although the announcements were generally positioned as "strategic" rather than in response to market forces. Here's a look at the Top 10 M&A stories in 2015, as covered by SourceSecurity.com: 1. Canon buys Axis Canon Inc. made a public offer to the shareholders of Axis Communications to transfer all of their shares in Axis to Canon. The total value of the offer was approximately $2.8 billion – Canon's biggest acquisition to date. The move was further evidence of Canon's confidence in the video surveillance market – and its intent to be a big player in the market. 2. Phybridge buys NVT Phybridge made its mark in the communications industry as a manufacturer of long-reach transmission technology. Looking to target the security industry as a lucrative new market for that technology, Phybridge agreed to purchase NVT, a well-known supplier of IP and PoE transmission. Phybridge is looking to leverage NVT's position and reputation in the security market to boost its sales of long-reach PoE and Ethernet over new or legacy coax and UTP cable. 3. 3xLOGIC buys infinias Cloud-based integrated security solutions provider 3xLOGIC saw how well its products fit with those of infinias and announced acquisition of the cloud access control company. Adding access control is a natural extension of 3xLOGIC's video products, including the VIGIL VMS and business intelligence, data management and cloud-based services. Access control was the "missing piece" in their overall product offering. FLIR Systems and DVTEL were late additions to our Top 10 M&As, with a $92 million acquisition in late November 2015 4. ASSA ABLOY acquires Quantum Secure ASSA ABLOY has made hundreds of acquisitions since 1994, and continued the pattern this year. Given ASSA ABLOY business unit HID Global's focus on identity, it makes perfect sense they would acquire Quantum Secure, whose SAFE software suite is a robust, policy-driven application to will help enterprise customers achieve their identity management goals. The SAFE software suite allows organisations to manage identities across multiple sites for employees, visitors, vendors, and contractors. 5. OnSSI acquires SeeTec AG Video management software (VMS) company On-Net Surveillance Systems, Inc. (OnSSI) announced a definitive agreement to acquire SeeTec AG, a privately held German-based company providing VMS solutions to European markets. As one of the first providers of network-based video management applications, SeeTec provides offers targeted solutions aligned with customer requirements and industry-specific processes. Among other factors, the acquisition supplies OnSSI a new software recorder and ended their longtime OEM agreement with Milestone. 6. NICE Systems sells Physical Security unit (now Qognify) NICE Systems entered into an agreement to sell its Physical Security business unit to Battery Ventures, a technology investment firm. NICE's Physical Security business unit provides video surveillance technologies and capabilities to help organisations be more security-aware. The NICE security business later announced its new name – Qognify. 7. Entrepreneur Dean Drako acquires Brivo Brivo announced that the cloud-based access control company had been wholly acquired by Dean Drako, entrepreneur, president and CEO of Eagle Eye Networks. With this acquisition, Drako pledged to apply the strategy and execution processes he used at his other successful companies, including Barracuda Networks, to leverage Brivo's technology lead and growth trajectory. Combining Brivo's cloud access control with Drako's cloud video surveillance company Eagle Eye Networks seems to make a lot of sense. Consolidation was a recurring theme of 2015, and seems to be poised to continue in 2016 8. Panasonic buys Video Insight Panasonic Corporation of North America entered into an agreement to acquire all shares of Houston, Texas-based Video Insight, Inc., a developer of video management software, as part of its strategy to expand business opportunities for both companies in the education market in North America. Founded in 2002, Video Insight provides enterprise-class video management solutions for security systems to over 25,000 customers in the financial, government, retail and transportation sectors as well as 6,500 K-12 school and college customers. 9. Securitas buys Diebold Security business Consolidation extended to the integrator market, too, as evidenced by this large deal. Securitas agreed to acquire the commercial contracts and operational assets of Diebold Incorporated's Electronic Security business in North America, and will operate as Securitas Electronic Security Inc. Diebold´s North American Electronic Security business, based in Green, Ohio, USA, is the third largest commercial electronic security provider in North America. 10. FLIR acquires DVTEL Late in 2015, FLIR Systems, Inc., announced that it had acquired DVTEL, Inc., specialising in software and hardware technologies for advanced video surveillance, for approximately $92 million in cash. DVTEL develops and distributes integrated video management system (VMS) software, advanced video analytics software, visible and thermal security cameras, and related servers and encoders. The combination enables FLIR to be a full-spectrum end-to-end security system provider, serving the consumer, small and medium business, enterprise, and infrastructure-level markets. See the full coverage of 2015/2016 Review and Forecast articles here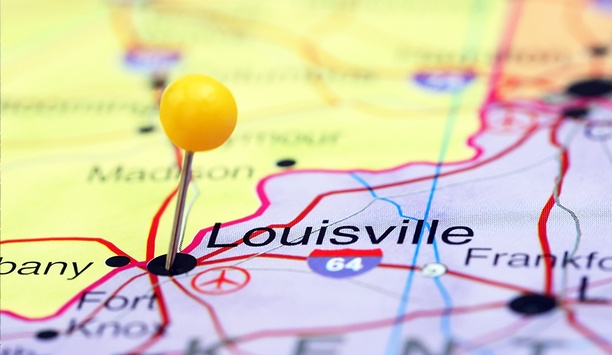 NVT Ethernet over Coax solution installed at Muhammad Ali Center
The Muhammad Ali Center is a cultural attraction / international education center inspired by the ideals of its visionary founder, Muhammad Ali. Featuring two-and-a-half levels of interactive exhibits and captivating multimedia presentations, the Ali Center carries on Ali's legacy and inspires the exploration of the greatness within ourselves. It includes a five-screen orientation theatre, timeline of Ali's life, historical Civil Rights era and fight footage, exhibit galleries, and hands-on boxing fun. It also includes an Ali Center retail store and lunch café. The Ali Center has over 30 cameras protecting the museum and its 3-level underground parking garage. The existing surveillance system transmitted analogue video 800 to 1200 ft over traditional coax cable to the control room. To improve image resolution and flexibility, the museum decided to upgrade to a new IP-based system. The project was not as straightforward as initially thought. Budgets had to be met and facility disruptions kept to a minimum. To perform the upgrade the Ali Center turned to Tyco Integrated Security. After a careful site plan review, Tyco Integrated Security recommended the NVT Ethernet over Coax (EoC) solution based on past successes at other customer sites because: Re-deployed coax eliminates the expense for pulling out old cable and the installation of new network wiring; There would be zero facility disruption; Power-over-Ethernet signals are easily delivered at extended distances without the need for mid-span repeaters or IDF wiring closets. Successful deployment experiences at other Tyco customers' sites. In selecting the NVT Ethernet over Coax solution, the Ali Center was able to install a cost-effective state of the art surveillance upgrade, using existing cable at extended distances with no disruption to visitor enjoyment of the facility.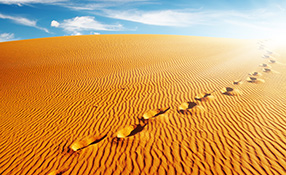 NVT acquisition gives Phybridge footprint in the security market
Phybridge is an unfamiliar name in the physical security market. That's because the Canadian company first made its mark in the telecommunications market, serving customers transitioning from analogue to digital telephone systems using "voice-over-IP." The telecommunications transition came six to 10 years before a similar transition happening now in the physical security market, and the infrastructure solutions that succeeded in the former market are also applicable to the latter. Capturing video surveillance market Today, Phybridge is looking to apply its core technology to the video surveillance market, specifically its 24-port CLEER switch, which delivers fast ethernet and PoE+ over a coax infrastructure with more than 1,500-foot reach. It's a Layer 2 switch providing remote management capabilities from anywhere in the world, and with the ability to manage power by port. The technology, invented by Phybridge founder Oliver Emmanuel, offers a price point that is 10 to 40 percent less than competitors. Despite its solid technology and track record in the communications market, Phybridge faced an uphill battle in the video surveillance market, where it lacked brand awareness and where the dealer channel looks very different. Phybridge is looking to leapfrog those challenges with its acquisition this month of NVT, a well-known brand in the security market that will provide them an immediate "footprint" in the IP video market. Phybridge will be leveraging NVT's long-term reputation in the market, while expanding NVT's existing product portfolio with Phybridge's products. (Some products will be sold in both the communication and security markets, co-branded as NVT and Phybridge.) "They have a great reputation for service and a large customer base of distributors, integrators and end users" "NVT has an amazing history of great, quality products on the analogue side," says Phybridge CEO John Croce. "They have a great reputation for service and a large customer base of distributors, integrators and end users. Phybridge's reseller infrastructure was previously in the communications industry, and the security market is very different in how manufacturers support the customers." NVT acquisition Originally, NVT had approached Phybridge about OEM'ing a product to be sold in the security market under the NVT name. Those discussions evolved into the acquisition announced April 14, right before the ISC West show. Croce sees a "gap" in the security market in terms of providing the infrastructure needed to implement IP systems. "In the lab environment, everything works," he says. "In the real environment, you have UTP and long reach, coax and long reach, single pair and long reach, and customers want to use what they have."He describes the infrastructure as the "glue that brings the endpoints together." "We bring new resources and capabilities to building that infrastructure in the real world," says Croce. NVT under the new ownership will also work to fill that gap by implementing an "IP Migration Dream Team," working with camera, access control and other manufacturers to ensure interoperability of technologies to provide an end-to-end solution. The approach will help relieve the integration burden on resellers, who can be assured a solution will work for their customer. Croce says NVT wants to be known as the company partners and end users go to when they are looking to migrate from analogue to IP systems.
Featured white papers
Three reasons for adopting open architecture access control solutions
Download
5 steps to finding the right access control system for you
Download
Why outdated access control systems are a big problem
Download