Eagle Eye Networks CCTV Switchers & Switches
(4)
Browse CCTV Switchers & Switches
CCTV switcher products updated recently


Surge protection for security installations: 2017 saw increased investment
In 2017, DITEK saw how power surges from the many natural disasters that took place damaged many businesses. In a natural disaster, or even everyday business operations, a facility's entire investment in security, life safety and surveillance systems technology can be disabled or rendered useless in a few seconds. Surge protection solutions can mitigate those risks and protect security investments. Proactive approach to risk mitigation Throughout 2017, we also witnessed a change in how enterprises view surge protection, which included how investments are being made in surge protection to protect valuable security, life safety and surveillance systems, while also reducing downtime, manpower costs, liability vulnerabilities, and possibly compliance issues that can force businesses to actually cease operations. Effective security management is about mitigating risks. But risks cannot be mitigated without a proactive approach. Enterprises and integrators, who take the time to assess risk and to develop a strategy to incorporate effective detection, deter and response criteria to protect physical assets will be successful in 2018. 2018 and beyond That strategy includes designing surge protection into new security systems, while also adding surge protection to existing systems. Enterprises and security integrators who implement a surge protection strategy during security planning processes – or after – will be exercising prevention and mitigation, and they will be successful in 2018 and beyond. Surge protection devices have an untapped potential for enterprise surveillance and security systems In 2017, Ditek continued to offer security end users a solid surge protection solution. We also successfully educated system integrators, who are seeking value-added products or services to incorporate into their portfolios, on the importance of surge protection devices. Educating security integrators We believe that surge protection devices have an untapped potential for enterprise video surveillance and security systems, because they can and do meet safety and security challenges that have been rarely identified in the past. We are looking forward to 2018, when we will continue to develop new surge protection products – including a new product engineered to protect up to twelve individual fuel dispensers, which is critical to the financial operation of convenience stores. We will also continue to educate security integrators about the importance of including surge protection in the design/build RFP, to not only secure an enterprise's valuable security equipment, but also to help integrators to differentiate their capabilities and knowledge from the competition.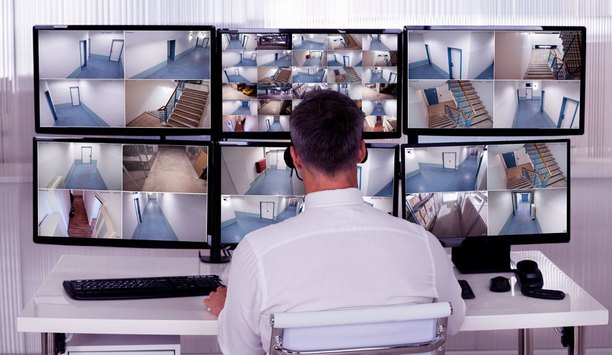 Technology evolution leads to changes in security control room furniture
Technology is changing the look and function of today's security control rooms. Old-school CRT (cathode-ray tube) monitors are giving way to the thinner, flat screen monitors in the control room environment, but the transition is gradual. Randy Smith of Winsted still sees many control rooms that need to make the conversion, which is a boon to his company's business. Furniture today is designed differently to accommodate the thinner monitors, often with larger screens. Need for integrated rack systems With the increase of IP-based systems comes the need for integrated rack systems that include advanced functionality such as cable management, adds Jim Coleman, National Sales Manager, AFC Industries. Server rooms are environmentally controlled by cooling systems and power systems monitored on the IP network. Low-profile flat screens allow centres to utilise space vertically, thus creating a smaller footprint for the consoles. Additionally, with IP-based systems, workstations will have a smaller footprint because there is less cumbersome equipment. In most cases the servers are stored in a secured, climate controlled environment to eliminate overheating of the servers and maintain their security, says Coleman. This environment also helps with cable and power management. AFC builds technical furniture racks that adhere to the precise needs of computer network server room operators. The company designs and fabricates LAN workbenches with versatile functionalities, and server room workstation racks that are scalable. There is a complete line of IT workbenches, IT computer racks and computer server rack mounts with flexible mounting options. In most cases the servers are stored in a secured, climate controlled environment to eliminate overheating of the servers and maintain their security Flexible control room designs Matko Papic, Chief Technology Officer of Evans Consoles, says the transition from bulky CRT equipment to flat-screen (lower profile) monitors was a major disruption in control room design; it changed the whole dynamic. Another evolution is the use of IP video streaming, which allows more flexibility in manipulation of audio-video content, and requires more flexible control room designs. Another shift, driven by larger, higher-definition monitors, is a shift to fewer monitors that display more information. Instead of a smaller monitor for each information stream, larger monitors now consolidate that information into "dashboard" displays. Looking ahead, control rooms will need to be more flexible, both in the initial design and the ability to adapt to changing technology, says Papic. Legacy customers who are currently using PCs may be moving to more remote applications. Sit-stand equipment will continue to be increasingly prevalent. "There will be more emphasis on flexibility, technology integration, and the ability to change over the life of the system," says Papic. Consolidation of multiple operations into a single system A trend in security is consolidation of multiple physical operations into a single system, says Papic. As a result, more customers are taking more interest in alarm management and situational awareness. How is the technology being used in terms of alarm triggers? How can the systems react rapidly and provide information to a larger audience in the control room? These questions impact how control rooms are designed, and Evans Consoles can adapt lessons learned from other markets to these trends in the security arena. Greater use of technology is inevitable, says Coleman of AFC Industries. "It is virtually impossible for humans to monitor all security data at the street level in our cities," he says. "As computers become more powerful and their programs more all-encompassing, we will see a greater shift to robotic and technology uses that will provide enhanced monitoring capabilities and safety Read our Control Rooms series here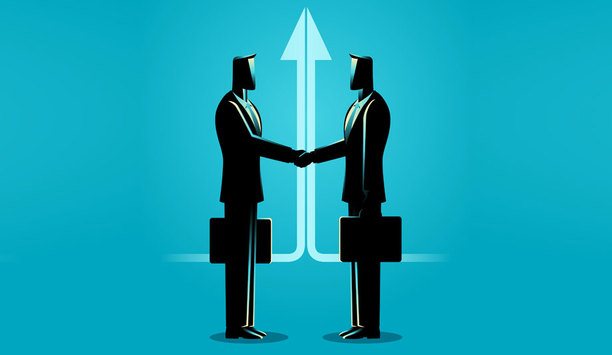 Will security industry consolidation stifle innovation?
The security industry will continue to see consolidation through acquisition in 2017. At the advent of IP camera adoption, we saw a great decline in large vertically integrated companies, which spurred a new era of innovation within smaller IP camera manufacturers, VMS providers and other hardware companies for storage and managed switches. We are now living in a new era of consolidation that is taking us full-circle back to vertical integration. Ultimately, the industry as a whole suffers because this consolidation will stifle innovation until the next big technology disruption takes shape. Interoperability across different verticals This time last year, we noted that the marketplace was moving toward converged technologies and the need for alarm management across multiple platforms into a common interface, turned out to be a popular request. If anything, we are only seeing just the beginning phases of this transition. The biggest surprise is that interoperability is not only confined to security technology, but also extends to parallel systems such as building automation, safety and environmental controls, and even Enterprise Resource Planning (ERP) software. Using Video Event Management Software (VEMS) alongside these intelligent platforms proves to be a valuable verification process for many new and exciting vertical markets. Arteco plans to continue the revenue growth and brand awareness achieved in 2016 Event-based video security software At Arteco, our highest growth sectors tend to be slightly insulated from economic fluctuation in the sense that we focus on securing critical infrastructure (electrical utilities and communications) as well as corporate and education campuses. Unfortunately, the continued growth in active shooter incidents have made physical security concerns top of mind for many organisations regardless of economic impact. The unexpected repercussions are that many new security technologies are emerging that cater to real-time event notification on both the macro and micro level. The exciting part of this trend is that users are leveraging a layered approach with multiple autonomous applications working together toward a common goal to improve security, which will hopefully ensure a high level of protection. Business growth and challenges Business has continued to grow year-over-year, and 2016 was a huge step forward for Arteco not only in terms of revenue growth, but also increased brand awareness in the United States and abroad. Our biggest challenge continues to be the crowded VMS market, which is filled with lower cost or even free substitute products. We are making great strides in overcoming this challenge by having a wonderful team of people, both on the technical and sales side of the organisation, who are focused on finding new and innovative ways to advance intuitive, open and affordable event-based and intelligent video security software into 2017. See the full coverage of 2016/2017 Review and Forecast articles here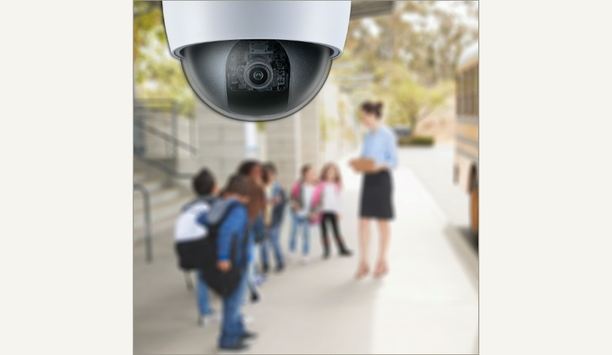 Eagle Eye Networks initiates US $1 million funding for cloud video surveillance in more schools
Eagle Eye Networks has announced up to US$ 1,000,000 in available funding for the 2020 Drako School Grant, supporting the implementation and operation of security equipment, and cloud recording services at local school buildings and/or campuses. Eligible schools, or school districts, include accredited private and public schools; elementary schools, middle schools, high schools, and colleges. School security "By increasing access to high-quality cloud video surveillance we're cultivating a safer environment for our students, parents, and staff. We believe that the future of video surveillance is in the cloud, and our schools deserve a flexible, secure, low-cost solution that only migrating to a Cloud VMS can guarantee," said Dean Drako, CEO of Eagle Eye Networks. Eagle Eye Networks has extensive experience protecting schools across the nation Eagle Eye Networks has extensive experience protecting schools across the nation, collaborating with schools in over 15 states to provide modern, simple-to-use video surveillance solutions. Cloud video surveillance "We love Eagle Eye Networks. Compared to our slow, outdated surveillance system, we now have full confidence that the video is recording reliably in the cloud," said former Drako School Grant winner, Timothy Lee, Principal at Oakwood High School in Oakwood, Illinois. More schools are moving their video surveillance to the Cloud because: Flexible permission-based accessibility: Administrators can see what is happening in any location from any device running the Cloud VMS mobile app or a modern browser. First Responders access: School VMS administrators have the option to designate first responders to receive real-time and historical video access during emergency situations. Access control: Integrations with global companies like Brivo, DMP and Salto provide customers with comprehensive solutions that combine cloud video surveillance with key access control functions. IT efficiencies: Reduce the amount of equipment and human resources needed onsite by eliminating the need for maintaining outdated on-site storage systems. Centralised management: The Eagle Eye Cloud VMS provides central management tools that enable administrators to track user activity and delegate or revoke user access, all from a mobile or web browser. Unlimited scalability: Eagle Eye Cloud VMS allows customers to expand storage capacity on demand, minimising capital expenditures and eliminating the need to decide how many servers will be needed in the future. Cyber security: All Eagle Eye Networks video is encrypted on site and remains encrypted at rest, in flight, and in our Cloud. This means your campus is not subject to unauthorised viewing or recording of school video. Cloud-based Eagle Eye Security Camera VMS The solution includes cameras, gateways, cloud services, and centralised management Grant recipients will receive one full year of funding for the cloud-based Eagle Eye Security Camera Video Management System (VMS) and associated components. The solution includes cameras, gateways, cloud recording services, and centralised management. Optionally, schools can use their existing security cameras, and integrate their on-site surveillance system to the Eagle Eye cloud-based VMS. School grant recipients are responsible for the cost of installation if necessary. Compatible IP, analog and HD over coax The Eagle Eye Security Camera VMS will work with a broad array of IP, analog, or HD over coax. Grant applications will be accepted through December 31, 2019. Grant winners will be notified of the next steps within 2 weeks of submission.
GSX 2019 Day One Review: Lots of 'newish' products to see on the show's busy first day
GSX 2019 got off to a jaunty start Tuesday. The show was humming with activity much of the day, and most exhibitors said they were pleased with the numbers and types of potential customers visiting their booths. There seemed to be less emphasis on product introductions than at the ISC West show in the spring (although there is much that is on the new side), while the trend toward system sales is continuing. Here's a review of Day 1 from the show floor. Dahua continues to educate market "Traffic-wise, the show is better than last year," observed Tim Shen, Director of Marketing at Dahua Technology USA, at midday on Tuesday. "We met more people from Latin America," he added. Shen theorised that Chicago is at the center of a larger territory of customers than last year's location (Las Vegas). Dahua's presence at the show makes a statement: We're still here" Dahua has faced some negative publicity in the last year since they were banned from procurement by U.S. government customers by the National Defense Authorization Act (NDAA). Dahua's presence at the show makes a statement, says Shen. The statement is "We're still here." Shen said only one visitor to the Dahua booth even mentioned the NDAA on the first day of the show, and the visitor was misinformed about the provisions and implications of the law. "There is a lot of misinformation," he says. "We need to continue to educate the market." Facial recognition, video metadata, and people counting New at the show is the Dahua Analytics+ line of cameras that feature more in-depth analysis of data such as facial attributes, video metadata, and people counting. For example, the cameras can identify 128 points in a face, with an additional 256 attributes analysed by the back-end recorder. Analysis can provide information such as age and gender, which can help a retailer analyse the demographics of their customers, for instance. Dahua is also adopting some of its consumer line of products for sale through the commercial channel. These include a flood light camera, a 2-megapixel WiFi camera and a doorbell camera. The products might be used outside of a retail store, for example, to complement Dahua commercial cameras that are used inside the store, says Shen. Dahua previewed a new multi-sensor camera that also includes a speed dome. The multi-sensor component combines eight views, each 2 megapixels, for a total of 16 megapixels. Below the multi-sensor camera is mounted a speed dome that can zoom in on regions of interest in the larger multisensor view. The camera will be launched in the fourth quarter. The show was humming with activity much of the day, and most exhibitors said they were pleased with the numbers and types of potential customers visiting their exhibits ACRE report continued North American growth "The industry's momentum will continue to grow," predicted Joe Grillo, Principal of ACRE. New areas such as cloud and mobile credentialing have the fastest growth rate, but are starting from a much smaller base, he said, so momentum in those categories will take time. ACRE sees continued rapid growth with no slowdown in the North American market Grillo noticed the first morning of GSX was busy, although there was a bit of a lull at midday. In terms of the business outlook, Grillo sees continued rapid growth with no slowdown in the North American market, although there have been some negative elements creeping into the outlook in Europe. Cybersecurity concerns in access control I caught up with Grillo at the booth promoting RS2, a Munster, Ind., access control company that Acre acquired last May. It is the only Acre company that is exhibiting at GSX. RS2 is one of two access control companies acquired by Acre in the last year — the other was Open Options, Addison, Texas. Grillo said the two acquired companies are complementary, especially in terms of their sales channels and geographic strengths. Although both are national companies, RS2 tends to be stronger in the Midwest, while Open Options sales emphasis is centered in Texas and emanates to the rest of the country. Concerns about vulnerabilities are a growing issue in access control, said Grillo, and more large endusers are conducting penetration testing of systems. The industry should welcome the scrutiny, he added. Cybersecurity also represents an business opportunity in access control, noted Grillo. Concerns about the vulnerabilities of legacy technologies such as 125Khz proximity cards and the Wiegand protocol will likely accelerate the pace of companies upgrading their access control systems There seemed to be less emphasis on product introductions than at the ISC West show in the spring (although there is much that is on the new side) Eagle Eye Networks and cloud-based VMS Ken Francis of Eagle Eye Networks had already realised some new client opportunities during the first day of the show, although he was not optimistic at the outset. In contacting potential clients to meet at the show, he had heard that many were not attending. Among Eagle Eye Networks' news at the show is full integration of body-cams into their cloud-based video management system. "It's the most unique thing happening from a video management perspective," Francis said. Previously, if someone needed a video clip from a body cam, they had to use a separate software system.Five years from now, at least 80 percent of all VMS systems will be cloud-managed" Francis continues to be bullish on the subject of cloud adoption of video management and made a bold prediction: "Five years from now, at least 80 percent of all VMS systems will be cloud-managed." Eagle Eye Networks is doing its part with "rocket growth" that is reflected in an increase of company employees from 27 to 165 or so. Economies of scale have enabled Eagle Eye Networks to lower subscription prices by up to 45 percent. Genetec's release self-service PIAM system Many of the "new" products at GSX 2019 are slight variations on what was introduced at ISC West last spring. An exception is Genetec's introduction of ClearID, a self-service physical identity and access management (PIAM) system that enforces security policies while improving the flow of people within the organisation. The new system is integrated with the Genetec's Security Center Synergis access control system. PIAM systems have historically been customisable, complex to install and costly, which is why a lot of companies have not used a system. Genetec's differentiator is that it is an off-the-shelf, out-of-the-box solution for a broader base of customers. "We scanned the market and found a lack of off-the-shelf identity management systems," said Derek Arcuri, Product Marketing Manager, Genetec. "Targeting the mid-market, we are providing an accessible, ready-to-go cloud-based system that is 'baked' for the average company but can be integrated and expanded to include other systems." The trend toward system sales at the show is continuing ClearID will simplify operation for the security department, which was previously tasked with a lot of administrative work in response to various departments. ClearID "pushes down" the authority to use the system to stakeholders (such as IT and/or facilities directors) and provides a system they can use themselves without involving security. "It empowers stakeholders and employees to work directly through the system rather than going through security," says Arcuri. "It gives employees access based on stakeholder policies and improves the flow of people through an organisation. The security director is relieved of administrative work and can work on 'real' security." I saw some other things today, too, which I will share in a future GSX article... And more about the show tomorrow.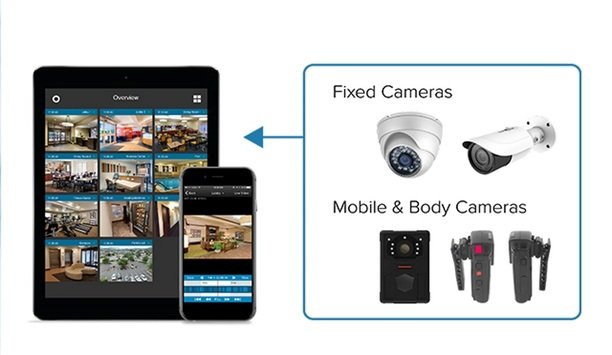 Eagle Eye Networks unveils Eagle Eye Cloud VMS to expand camera compatibility
Eagle Eye Networks unveiled enhancements to the Eagle Eye Cloud VMS supporting 15 additional third-party mobile and body worn cameras. The Eagle Eye VMS provides simultaneous operations, search, and cloud storage for fixed and mobile cameras. Managing and retrieving body-worn camera video has historically been a separate process from the primary video surveillance system. With Eagle Eye this can now be an integrated and cohesive process that requires less training, is more secure, and more reliable. The Eagle Eye mobile and body worn camera system includes: Viewing mobile and fixed camera footage in one cohesive interface eliminating the need for multiple applications. Archiving, storage, and retrieval of time-stamped mobile footage with GPS coordinates and tracking. Secure sharing of video via mp4 files or direct links to interested parties. An open platform that provides compatibility with a broad array of cameras. Unlimited video analytics from partners It's been proven repeatedly that open systems architectures win over proprietary systems" Today, Eagle Eye Networks provides support for over 3,500 mobile and fixed cameras. Access to a True Cloud system meaning virtually unlimited scalability, triple-redundant data centre architecture, full encrypted video, and comprehensive cyber security. Eagle Eye Networks' open API architecture, Eagle Eye Video API Platform, delivers unlimited video analytics from partners. AI Ready - With video stored in the cloud and open API's, new AI analysis is being continually developed and improved. "It's been proven repeatedly that open systems architectures win over proprietary systems. Eagle Eye Networks believes in open architecture standards and our platform, Eagle Eye Cloud VMS, demonstrates this. Extending our platform to encompass mobile cameras is a logical extension of our open camera platform. Our open platform ability to integrate third-party AI and Analytics is delivering on a broad set of applications for our customers," said Dean Drako, CEO of Eagle Eye Networks. Eagle Eye Networks customers have desired integration of mobile and fixed camera surveillance to reduce risk in commercial industries: in-home services, retail, guarding, commercial delivery services, real estate sales, and other service-oriented verticals. The mobile camera video and GPS data will be securely transferred to the Eagle Eye Cloud Data Center where video footage can be reviewed, analysed and stored.
Featured white papers
H.265 High Efficiency Coding: Video compression for security applications
Download
How to overcome the storage challenges of adopting surveillance AI
Download
Physical security supports a future-proof cyber security strategy
Download