Hanwha Techwin CCTV Switchers & Switches
(7)
Browse CCTV Switchers & Switches
CCTV switcher products updated recently
Surge protection for security installations: 2017 saw increased investment
In 2017, DITEK saw how power surges from the many natural disasters that took place damaged many businesses. In a natural disaster, or even everyday business operations, a facility's entire investment in security, life safety and surveillance systems technology can be disabled or rendered useless in a few seconds. Surge protection solutions can mitigate those risks and protect security investments. Proactive approach to risk mitigation Throughout 2017, we also witnessed a change in how enterprises view surge protection, which included how investments are being made in surge protection to protect valuable security, life safety and surveillance systems, while also reducing downtime, manpower costs, liability vulnerabilities, and possibly compliance issues that can force businesses to actually cease operations. Effective security management is about mitigating risks. But risks cannot be mitigated without a proactive approach. Enterprises and integrators, who take the time to assess risk and to develop a strategy to incorporate effective detection, deter and response criteria to protect physical assets will be successful in 2018. 2018 and beyond That strategy includes designing surge protection into new security systems, while also adding surge protection to existing systems. Enterprises and security integrators who implement a surge protection strategy during security planning processes – or after – will be exercising prevention and mitigation, and they will be successful in 2018 and beyond. Surge protection devices have an untapped potential for enterprise surveillance and security systems In 2017, Ditek continued to offer security end users a solid surge protection solution. We also successfully educated system integrators, who are seeking value-added products or services to incorporate into their portfolios, on the importance of surge protection devices. Educating security integrators We believe that surge protection devices have an untapped potential for enterprise video surveillance and security systems, because they can and do meet safety and security challenges that have been rarely identified in the past. We are looking forward to 2018, when we will continue to develop new surge protection products – including a new product engineered to protect up to twelve individual fuel dispensers, which is critical to the financial operation of convenience stores. We will also continue to educate security integrators about the importance of including surge protection in the design/build RFP, to not only secure an enterprise's valuable security equipment, but also to help integrators to differentiate their capabilities and knowledge from the competition.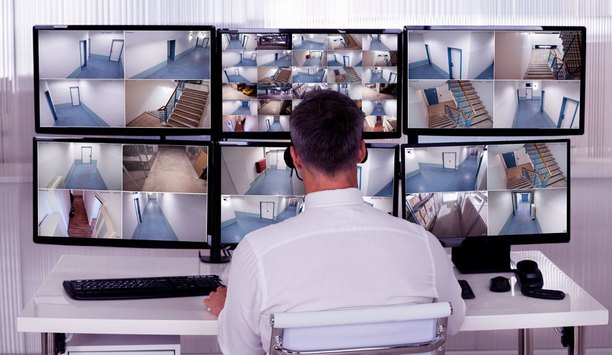 Technology evolution leads to changes in security control room furniture
Technology is changing the look and function of today's security control rooms. Old-school CRT (cathode-ray tube) monitors are giving way to the thinner, flat screen monitors in the control room environment, but the transition is gradual. Randy Smith of Winsted still sees many control rooms that need to make the conversion, which is a boon to his company's business. Furniture today is designed differently to accommodate the thinner monitors, often with larger screens. Need for integrated rack systems With the increase of IP-based systems comes the need for integrated rack systems that include advanced functionality such as cable management, adds Jim Coleman, National Sales Manager, AFC Industries. Server rooms are environmentally controlled by cooling systems and power systems monitored on the IP network. Low-profile flat screens allow centres to utilise space vertically, thus creating a smaller footprint for the consoles. Additionally, with IP-based systems, workstations will have a smaller footprint because there is less cumbersome equipment. In most cases the servers are stored in a secured, climate controlled environment to eliminate overheating of the servers and maintain their security, says Coleman. This environment also helps with cable and power management. AFC builds technical furniture racks that adhere to the precise needs of computer network server room operators. The company designs and fabricates LAN workbenches with versatile functionalities, and server room workstation racks that are scalable. There is a complete line of IT workbenches, IT computer racks and computer server rack mounts with flexible mounting options. In most cases the servers are stored in a secured, climate controlled environment to eliminate overheating of the servers and maintain their security Flexible control room designs Matko Papic, Chief Technology Officer of Evans Consoles, says the transition from bulky CRT equipment to flat-screen (lower profile) monitors was a major disruption in control room design; it changed the whole dynamic. Another evolution is the use of IP video streaming, which allows more flexibility in manipulation of audio-video content, and requires more flexible control room designs. Another shift, driven by larger, higher-definition monitors, is a shift to fewer monitors that display more information. Instead of a smaller monitor for each information stream, larger monitors now consolidate that information into "dashboard" displays. Looking ahead, control rooms will need to be more flexible, both in the initial design and the ability to adapt to changing technology, says Papic. Legacy customers who are currently using PCs may be moving to more remote applications. Sit-stand equipment will continue to be increasingly prevalent. "There will be more emphasis on flexibility, technology integration, and the ability to change over the life of the system," says Papic. Consolidation of multiple operations into a single system A trend in security is consolidation of multiple physical operations into a single system, says Papic. As a result, more customers are taking more interest in alarm management and situational awareness. How is the technology being used in terms of alarm triggers? How can the systems react rapidly and provide information to a larger audience in the control room? These questions impact how control rooms are designed, and Evans Consoles can adapt lessons learned from other markets to these trends in the security arena. Greater use of technology is inevitable, says Coleman of AFC Industries. "It is virtually impossible for humans to monitor all security data at the street level in our cities," he says. "As computers become more powerful and their programs more all-encompassing, we will see a greater shift to robotic and technology uses that will provide enhanced monitoring capabilities and safety Read our Control Rooms series here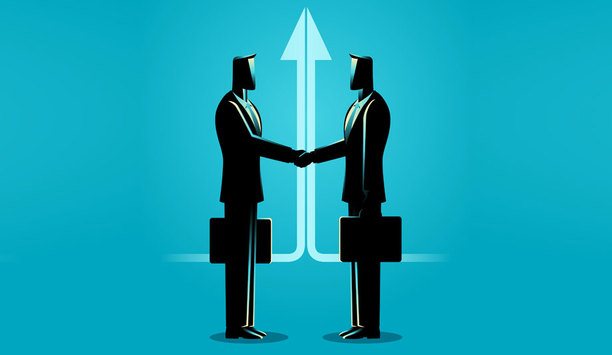 Will security industry consolidation stifle innovation?
The security industry will continue to see consolidation through acquisition in 2017. At the advent of IP camera adoption, we saw a great decline in large vertically integrated companies, which spurred a new era of innovation within smaller IP camera manufacturers, VMS providers and other hardware companies for storage and managed switches. We are now living in a new era of consolidation that is taking us full-circle back to vertical integration. Ultimately, the industry as a whole suffers because this consolidation will stifle innovation until the next big technology disruption takes shape. Interoperability across different verticals This time last year, we noted that the marketplace was moving toward converged technologies and the need for alarm management across multiple platforms into a common interface, turned out to be a popular request. If anything, we are only seeing just the beginning phases of this transition. The biggest surprise is that interoperability is not only confined to security technology, but also extends to parallel systems such as building automation, safety and environmental controls, and even Enterprise Resource Planning (ERP) software. Using Video Event Management Software (VEMS) alongside these intelligent platforms proves to be a valuable verification process for many new and exciting vertical markets. Arteco plans to continue the revenue growth and brand awareness achieved in 2016 Event-based video security software At Arteco, our highest growth sectors tend to be slightly insulated from economic fluctuation in the sense that we focus on securing critical infrastructure (electrical utilities and communications) as well as corporate and education campuses. Unfortunately, the continued growth in active shooter incidents have made physical security concerns top of mind for many organisations regardless of economic impact. The unexpected repercussions are that many new security technologies are emerging that cater to real-time event notification on both the macro and micro level. The exciting part of this trend is that users are leveraging a layered approach with multiple autonomous applications working together toward a common goal to improve security, which will hopefully ensure a high level of protection. Business growth and challenges Business has continued to grow year-over-year, and 2016 was a huge step forward for Arteco not only in terms of revenue growth, but also increased brand awareness in the United States and abroad. Our biggest challenge continues to be the crowded VMS market, which is filled with lower cost or even free substitute products. We are making great strides in overcoming this challenge by having a wonderful team of people, both on the technical and sales side of the organisation, who are focused on finding new and innovative ways to advance intuitive, open and affordable event-based and intelligent video security software into 2017. See the full coverage of 2016/2017 Review and Forecast articles here
Hanwha Techwin introduces Face Mask Detection application to support the businesses reopening during COVID-19
Coinciding with the recent launch of the Occupancy Monitoring application designed to help implement social distancing rules, Hanwha Techwin has also introduced a Face Mask Detection application which will further help businesses operate in a COVID-19 affected world. Wearing a mask is believed to prevent the spread of COVID-19 and has already been adopted as a safety measure in many workplaces. However, the availability of the Face Mask Detection application could not come at a better time with the World Health Organisation (WHO) now recommending the use of face masks wherever social distancing is difficult. The UK government is also making it compulsory to wear a face covering when visiting or working within healthcare facilities and when using public transport. Innovative video analytics An Alarm Out feature can also be used to turn on a device such as a warning beacon The UK is not alone in introducing regulations to ensure the wearing of face coverings. In Germany, for example, it is necessary to do so when on public transport and while shopping, and in Spain everyone older than six, has to wear masks in indoor public spaces and outdoors when it is not easy for people to keep more than two metres apart. The Face Mask Detection application developed by Hanwha Techwin's technology partner, a2 Technology, runs on open-platform Wisenet X Series cameras and uses innovative video analytics to detect if a person entering an area is not wearing a mask. This will trigger the playing of a customisable audio message such as 'please wear a face mask'. Fixed lens cameras The audio message is generated via an audio support feature built into Wisenet X cameras, negating the need for a PC or a separate audio storage device to be installed nearby. A short cable is all that is required to connect a speaker to the camera. An Alarm Out feature can also be used to turn on a device such as a warning beacon. The application, which simultaneously detects and analyses up to 4 people and can detect people at a distance up to 5 metres from a camera, is not affected by glasses, hats or scarfs, is also able to detect if a mask is not being correctly worn. A digital zoom-in function, which is designed to be used with fixed lens cameras, assists installers to configure the application so that it focuses on a specific region of a camera's field of view if it is considered to be too wide. Edge-based solution The Face Mask Detection application can be ordered pre-loaded on selected Wisenet X models as an out-of-the-box solution. These are: XNB-6000/MSK Network box camera XNO-6080/MSK Network IR bullet camera XND-6010/MSK Network dome camera XNV-6011/MSK Vandal-resistant network dome camera As is the case with all Wisenet X Series cameras, these models are equipped with SD/SDHC/SDXC memory slots, enabling images associated with incidents of people not wearing masks or not wearing them correctly, to be stored locally. There is also the option for the images to be stored on an FTP server. Video Management Software We fully understand our responsibilities in terms of offering solutions which are fit for purpose" A web-based interface enables users to receive alerts via a desktop PC. The application has also been integrated with the Wisenet WAVE 4.0 Video Management Software (VMS) platform which, with its 'Layout-as-an-Action' feature, enables a predefined screen layout to be automatically opened when an event occurs. This makes it even easier for operators to verify there has been an infringement of mask wearing rules. "The Face Mask Detection application is an excellent example of how video surveillance technology is able to help people safely go about their every-day business," said Uri Guterman, Head of Product & Marketing for Hanwha Techwin Europe. Occupancy Monitoring applications "With lives sadly at stake, we fully understand our responsibilities in terms of offering solutions which are fit for purpose, such as the Face Mask Detection and Occupancy Monitoring applications." "Over the coming weeks we will therefore continue to work in-house and with hand-picked technology partners to develop additional practical solutions which will robustly assist offices, factories, hospitals, art galleries and museums, places of worship, transport facilities and many other types of businesses and organisations, to safely open their doors to the public."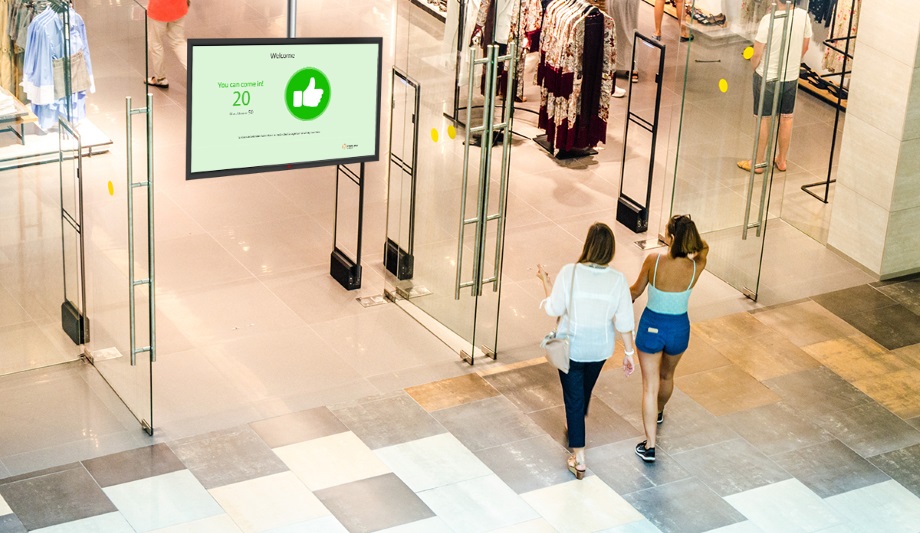 Hanwha Techwin unveils Wisenet P Series AI cameras-compatible, edge-based Occupancy Monitoring application solution
Help is immediately on hand for businesses who are urgently seeking to safely re-open their doors following the easing of COVID-19 related restrictions. Hanwha Techwin's licence-free Occupancy Monitoring application provides retailers, places of worship and museums, as well as leisure facilities, pubs, clubs and restaurants, with highly accurate data on the number of customers on their premises at any particular time. Edge-based Occupancy Monitoring Compatible with the recently introduced Wisenet P Series AI cameras, the edge-based Occupancy Monitoring application simultaneously counts the number of people entering or leaving a building. When the maximum permitted number of people has been reached, the application generates alarm outputs to control automatic doors or a traffic beacon, as well as 'wait' or 'enter' messages that can be displayed on a monitor. Serverless solution The Occupancy Monitoring application has the power to aggregate and process data from multiple cameras The Occupancy Monitoring application has the power to aggregate and process data from multiple cameras and is therefore, ideal for buildings with multiple entrances and exits. As a serverless solution, it negates the need for system integrators to spend time configuring complicated server-side software. It also significantly reduces the capital cost of a project as the end-user does not need to incur the cost of buying a server. Deep Learning AI built into cameras With the support of Deep Learning AI built into the cameras, the Occupancy Monitoring application offers the additional benefit of being able to accurately count people even when a camera is wall mounted. Unlike less accurate people counting solutions which use conventional video analytics, the camera does not have to be mounted on a ceiling to provide an overhead field of view. This means, the camera can be simultaneously used for security purposes and people counting, and users are also able to take advantage of a host of additional video analytics applications which can be run onboard the camera, including heat map and intrusion, loitering and people/object detection. The new Wisenet Occupancy Monitoring application is compatible with the following cameras: PNB-A9001 - 4K AI box camera PNO-A9081R - 4K AI bullet camera PNV-A9081R - 4K AI vandal-resistant dome camera with built-in IR illumination PND-A9081RF - 4K AI flush-mount dome camera with built-in IR illumination PND-A9081RV - 4K AI dome camera with built-in IR illumination Time and cost savings The dome cameras have a four-part magnetic modular design, which makes them extremely easy to install The dome cameras have a four-part magnetic modular design, which makes them extremely easy to install. The ability to prefigure IP network settings without the need to remove the camera modules from their packaging also reduces the time an engineer has to spend on site, thereby enabling companies with multiple sites to rapidly roll-out the application with minimal disruption to their business. Wisenet P Series AI cameras The high-performance and feature-rich Wisenet P Series AI cameras will continue to deliver significant benefits beyond the immediate requirement to support the Occupancy Monitoring application during COVID-19. In addition to being used to detect and monitor any criminal activity, they can easily be redeployed to capture valuable business intelligence and help companies improve productivity. Retailers, in particular, can analyse the impact of any marketing activities on footfall and by identifying a store's busiest times, better manage the peaks and troughs of customer flow at checkouts. Integrated with Wisenet Retail Insight (v2.0) In this respect, the cameras are supported by Wisenet Retail Insight (v2.0), a business intelligence solution, which utilises people counting, heat mapping and queue management applications to display statistical analytics on a centralised dashboard, along with other practical information such as weather reports. With the help of AI algorithms onboard the Wisenet P Series AI cameras, Retail Insight is also able to display an estimated age and gender of store visitors. Hanwha Techwin has always been able to rapidly respond to changing market demands" Licence-free solution "At this most challenging of times for our communities and the economy, we are proud to have the opportunity to contribute to the efforts being made to recover from the effects of COVID-19 by offering the Occupancy Monitoring application as a licence-free solution," said Uri Guterman, Head of Product & Marketing for Hanwha Techwin Europe. Uri adds, "With the security budgets of many businesses being stretched, we have felt a social responsibility to offer the application licence-free and in doing so, help maximise the number of end-users who are able benefit from it." He further said, "Hanwha Techwin has always been able to rapidly respond to changing market demands and with countless businesses extremely eager to re-open, we have yet again been able to rise to the challenge. This rapidly deployable, innovative and highly effective solution can offer peace of mind by assisting the implementation of social distancing rules at any building open to the public."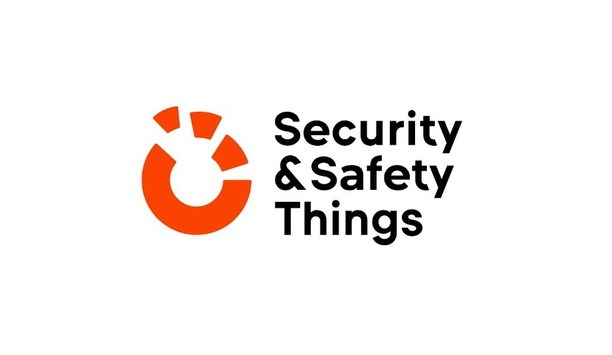 Security and Safety Things GmbH reshapes video analytics and computer vision with IP cameras
Security & Safety Things GmbH (S&ST) is set to reshape innovation in video analytics and computer vision with the commercial availability of a number of new smart IP security cameras, from a variety of vendors, that leverage the Security & Safety Things open and secure IoT platform. This new generation of security cameras will operate using the free S&ST camera operating system, which enables the cameras to run multiple AI-enabled applications in parallel. The apps automate the analysis of video data to produce valuable operational intelligence for business optimisation as well as provide easy to deploy tools that can aid in re-opening measures from the COVID-19 pandemic. Pandemic health and safety mandates "Organisations of all sizes around the world need flexible, easy to deploy solutions that enable compliance with constantly changing pandemic health and safety mandates and provide future value to ramp up and optimise their ongoing business operations," says Hartmut Schaper, chief executive officer, Security & Safety Things. Companies can now deploy cameras, running the S&ST OS and using a selection of apps" "Companies can now deploy cameras, running the S&ST OS and using a selection of apps from our Application Store, to detect the absence of facial coverings in a retail environment. Tomorrow, the same camera can help that same retailer to optimise merchandise placement based on store foot traffic, in one store or throughout the enterprise, along with further optimisations." IP-based surveillance footage Qisda/Topview will be the first camera manufacturer to launch a camera running the S&ST OS in May, followed in quick succession by AndroVideo, who will also start shipping their S&ST enabled cameras in Q2. Bosch is making their INTEOX camera line available as of July followed by camera firms Vivotek and BSTsecurity who plan to ship a bit later in Q3. The first devices from Hanwha Techwin that run the S&ST OS are expected to be commercially available in Q4. Security & Safety Things, Hanwha, Vivotek, Bosch, Qisda/Topview, and AndroVideo are also all proud members of the OpenSecurity and Safety Alliance (OSSA). The free Security & Safety Things OS is built on the Android Open Source Project (AOSP). It leverages the expanding processing and analytic power of modern IP cameras to exponentially increase the amount of operational intelligence that can be mined from traditional IP-based surveillance footage. Drone threat detection It already features more than 50 applications from more than 35 developer partners The applications that can be installed on these cameras, both in an on-premise as well as a remote setting, are created by highly specialised third-party developers and are available through the platform's open Application Store. It already features more than 50 applications from more than 35 developer partners, with more than 30 additional apps expected to hit the store soon. In addition to pandemic applications, use cases include detection of weapons, behavioural analysis, payment systems for parking garages, drone threat detection and even identifying objects presented for purchase in a cash register transaction for cashier-free retail environments. Security & Safety Things, together with some of its camera and system integration partners are already running projects in a live setting. These projects use, for example, heat mapping and queue analysis in retail stores and automated payment processing and license plate recognition for barrier free traffic. These types of applications are running in pilots with the parking management solutions provider Peter Park as well as with the mobility provider SIXT.
Featured white papers
Automatic vehicle identification: State of the industry 2020
Download
How analytics engines mitigate risk, ensure compliance and reduce cost
Download
11 considerations for embedded system RFID readers
Download