IFS CCTV Switchers & Switches
(17)
Browse CCTV Switchers & Switches
CCTV switcher products updated recently


Surge protection for security installations: 2017 saw increased investment
In 2017, DITEK saw how power surges from the many natural disasters that took place damaged many businesses. In a natural disaster, or even everyday business operations, a facility's entire investment in security, life safety and surveillance systems technology can be disabled or rendered useless in a few seconds. Surge protection solutions can mitigate those risks and protect security investments. Proactive approach to risk mitigation Throughout 2017, we also witnessed a change in how enterprises view surge protection, which included how investments are being made in surge protection to protect valuable security, life safety and surveillance systems, while also reducing downtime, manpower costs, liability vulnerabilities, and possibly compliance issues that can force businesses to actually cease operations. Effective security management is about mitigating risks. But risks cannot be mitigated without a proactive approach. Enterprises and integrators, who take the time to assess risk and to develop a strategy to incorporate effective detection, deter and response criteria to protect physical assets will be successful in 2018. 2018 and beyond That strategy includes designing surge protection into new security systems, while also adding surge protection to existing systems. Enterprises and security integrators who implement a surge protection strategy during security planning processes – or after – will be exercising prevention and mitigation, and they will be successful in 2018 and beyond. Surge protection devices have an untapped potential for enterprise surveillance and security systems In 2017, Ditek continued to offer security end users a solid surge protection solution. We also successfully educated system integrators, who are seeking value-added products or services to incorporate into their portfolios, on the importance of surge protection devices. Educating security integrators We believe that surge protection devices have an untapped potential for enterprise video surveillance and security systems, because they can and do meet safety and security challenges that have been rarely identified in the past. We are looking forward to 2018, when we will continue to develop new surge protection products – including a new product engineered to protect up to twelve individual fuel dispensers, which is critical to the financial operation of convenience stores. We will also continue to educate security integrators about the importance of including surge protection in the design/build RFP, to not only secure an enterprise's valuable security equipment, but also to help integrators to differentiate their capabilities and knowledge from the competition.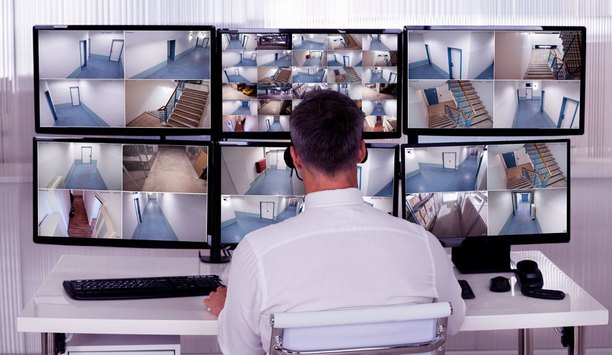 Technology evolution leads to changes in security control room furniture
Technology is changing the look and function of today's security control rooms. Old-school CRT (cathode-ray tube) monitors are giving way to the thinner, flat screen monitors in the control room environment, but the transition is gradual. Randy Smith of Winsted still sees many control rooms that need to make the conversion, which is a boon to his company's business. Furniture today is designed differently to accommodate the thinner monitors, often with larger screens. Need for integrated rack systems With the increase of IP-based systems comes the need for integrated rack systems that include advanced functionality such as cable management, adds Jim Coleman, National Sales Manager, AFC Industries. Server rooms are environmentally controlled by cooling systems and power systems monitored on the IP network. Low-profile flat screens allow centres to utilise space vertically, thus creating a smaller footprint for the consoles. Additionally, with IP-based systems, workstations will have a smaller footprint because there is less cumbersome equipment. In most cases the servers are stored in a secured, climate controlled environment to eliminate overheating of the servers and maintain their security, says Coleman. This environment also helps with cable and power management. AFC builds technical furniture racks that adhere to the precise needs of computer network server room operators. The company designs and fabricates LAN workbenches with versatile functionalities, and server room workstation racks that are scalable. There is a complete line of IT workbenches, IT computer racks and computer server rack mounts with flexible mounting options. In most cases the servers are stored in a secured, climate controlled environment to eliminate overheating of the servers and maintain their security Flexible control room designs Matko Papic, Chief Technology Officer of Evans Consoles, says the transition from bulky CRT equipment to flat-screen (lower profile) monitors was a major disruption in control room design; it changed the whole dynamic. Another evolution is the use of IP video streaming, which allows more flexibility in manipulation of audio-video content, and requires more flexible control room designs. Another shift, driven by larger, higher-definition monitors, is a shift to fewer monitors that display more information. Instead of a smaller monitor for each information stream, larger monitors now consolidate that information into "dashboard" displays. Looking ahead, control rooms will need to be more flexible, both in the initial design and the ability to adapt to changing technology, says Papic. Legacy customers who are currently using PCs may be moving to more remote applications. Sit-stand equipment will continue to be increasingly prevalent. "There will be more emphasis on flexibility, technology integration, and the ability to change over the life of the system," says Papic. Consolidation of multiple operations into a single system A trend in security is consolidation of multiple physical operations into a single system, says Papic. As a result, more customers are taking more interest in alarm management and situational awareness. How is the technology being used in terms of alarm triggers? How can the systems react rapidly and provide information to a larger audience in the control room? These questions impact how control rooms are designed, and Evans Consoles can adapt lessons learned from other markets to these trends in the security arena. Greater use of technology is inevitable, says Coleman of AFC Industries. "It is virtually impossible for humans to monitor all security data at the street level in our cities," he says. "As computers become more powerful and their programs more all-encompassing, we will see a greater shift to robotic and technology uses that will provide enhanced monitoring capabilities and safety Read our Control Rooms series here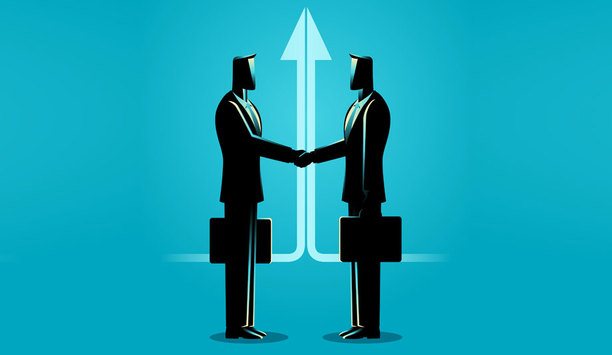 Will security industry consolidation stifle innovation?
The security industry will continue to see consolidation through acquisition in 2017. At the advent of IP camera adoption, we saw a great decline in large vertically integrated companies, which spurred a new era of innovation within smaller IP camera manufacturers, VMS providers and other hardware companies for storage and managed switches. We are now living in a new era of consolidation that is taking us full-circle back to vertical integration. Ultimately, the industry as a whole suffers because this consolidation will stifle innovation until the next big technology disruption takes shape. Interoperability across different verticals This time last year, we noted that the marketplace was moving toward converged technologies and the need for alarm management across multiple platforms into a common interface, turned out to be a popular request. If anything, we are only seeing just the beginning phases of this transition. The biggest surprise is that interoperability is not only confined to security technology, but also extends to parallel systems such as building automation, safety and environmental controls, and even Enterprise Resource Planning (ERP) software. Using Video Event Management Software (VEMS) alongside these intelligent platforms proves to be a valuable verification process for many new and exciting vertical markets. Arteco plans to continue the revenue growth and brand awareness achieved in 2016 Event-based video security software At Arteco, our highest growth sectors tend to be slightly insulated from economic fluctuation in the sense that we focus on securing critical infrastructure (electrical utilities and communications) as well as corporate and education campuses. Unfortunately, the continued growth in active shooter incidents have made physical security concerns top of mind for many organisations regardless of economic impact. The unexpected repercussions are that many new security technologies are emerging that cater to real-time event notification on both the macro and micro level. The exciting part of this trend is that users are leveraging a layered approach with multiple autonomous applications working together toward a common goal to improve security, which will hopefully ensure a high level of protection. Business growth and challenges Business has continued to grow year-over-year, and 2016 was a huge step forward for Arteco not only in terms of revenue growth, but also increased brand awareness in the United States and abroad. Our biggest challenge continues to be the crowded VMS market, which is filled with lower cost or even free substitute products. We are making great strides in overcoming this challenge by having a wonderful team of people, both on the technical and sales side of the organisation, who are focused on finding new and innovative ways to advance intuitive, open and affordable event-based and intelligent video security software into 2017. See the full coverage of 2016/2017 Review and Forecast articles here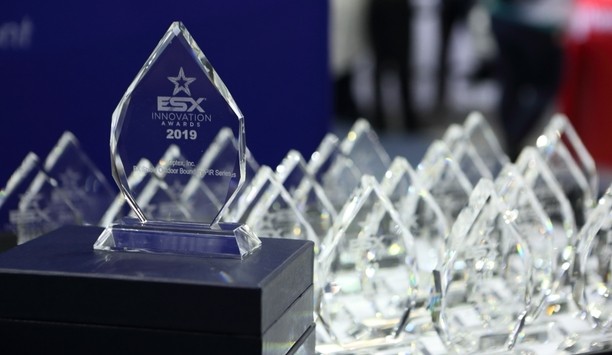 Winners of Electronic Security Expo 2019 Innovation Awards announced
The winning products and services of the 2019 Innovation Awards were revealed at ESX 2019 on June 4 in Indianapolis. Each year, the ESX Innovation Awards programme recognises outstanding products and services that drive the electronic security and life safety industry forward. This year's winners continue that legacy with novel innovations and improvements. To determine the best of the best, judges selected winners from a pool of applications from manufacturers and service providers serving the industry with innovative end-user offerings and tools that help dealers, integrators and monitoring professionals become more efficient and profitable. Category winners were as follows: Access control pdqSMART+, Grade 1 Cylindrical Lock by PDQ Industries Enterprise Access Control by Alarm.com OmniAssure Touch by Honeywell Commercial automation / control systems / networking TruProtect™ Integrated Security Solution by Interlogix Dealer services QuoteAnywhere G2.0 – Mobile Sales Quote & Sign Platform by WeSuite CSR Readiness PRO by CSR Privacy Solutions, Inc. Digital health / well-being systems Essence 3D Sense Fall Detector by Essence Smart Care Fire / life safety DynamixSmoke by Advanced Honeywell Home SiXCOMBO Two-Way Wireless Smoke/Heat and Carbon Monoxide Detector by Resideo Installation / service tools fireNspec by PnewSoft, LLC. System Surveyor by System Surveyor Intrusion systems BX Shield Outdoor Boundary PIR Series by Optex, Inc. IQ Panel 2 Plus by Qolsys 1122 Wireless (PIR) Motion Detector by DMP - Digital Monitoring Products BAT-Connect Communicator by Alula Mobile apps for consumers Honeywell Total Connect VISTA Partitions by Resideo Video Verification App by DICE Corporation Smart Signal by Alarm.com Monitoring station CHeKT Visual Verification Bridge by CHeKT Specialty products & services WattBox 150 IP Power Outlets with OvrC (1 controlled bank, 2 outlets) by SnapAV Video surveillance SecureCom Video NVR™ by DMP - Digital Monitoring Products Thermal-Optical DeepinView Turret Camera DS-2TD1217-3/V1 by Hikvision USA Umbo AICamera by Umbo Computer Vision DuraVisionDX0211 by EIZO Inc. Umbo Light by Umbo Computer Vision Next-gen products Judges from across the country were invited to provide their expert opinions The winners selected are recognised as next-gen products and services that offer significant opportunities for growth. Judges from across the country were invited to provide their expert opinions based on thorough criteria. This year's judges were: Rodger Reiswig, Johnson Controls (Florida); Grady Medcalf, Spectrum (Colorado); Michele Monheim, Amherst Alarm (Upstate New York); Steven E. Paley, Rapid Security Solutions (Florida) and Adam Thompson, Wired-Up Systems (Arizona). Criteria of judging Entrants to the Innovation Awards program were judged on: features and functions, innovation, end-user experience, ability to solve a problem, revenue growth potential, impact on company efficiencies and compliance with regulations. These metrics provided a rubric that determined the most innovative and exceptional products and services in the industry. Winners of the Innovation Awards were featured in the ESX Innovation Awards Showcase in Booth 615 during live expo hours.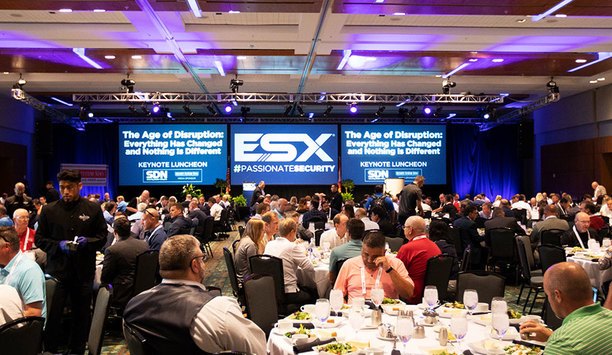 Raising the bar and exploring new strategies at ESX 2019 in Indianapolis
The Electronic Security Expo (ESX) will be held at the Indiana Convention Center, June 3-6, in Indianapolis. The show focusses exclusively on the electronic security and life safety industry, including companies that service the connected Internet of Things (IoT) space for homes and businesses. The ESX Main Stage will highlight inspirational presentations from motivational speakers, Dr. Rick Rigsby and Kevin Brown. In addition, there will be a founder of a drone security company and an Entrepreneur-in-Residence from Kleiner Perkins for OpenXchange, and a Secret Service agent for the Closing Keynote. Sharing best practices and trends In breakout sessions, colleagues and business thought leaders will share best practices, trends and opportunities that helped their own companies and careers, so that others might replicate their successes or minimise their failures. These sessions are aimed at propelling attendees to reimagine their business models and go-to-market strategies, says George De Marco, Chairman of ESX and Managing Partner for DECO Ventures LLC. Examples of breakout sessions include: CounterPoint Forum – "False Alarm Dispatches - A Real Threat or a Nuisance to the Industry?" "Top 3 Ways to Grow Your Video RMR" "5 Faster, Smarter Ways to Improve Cash Flow" "Artificial Intelligence Real Time Video Monitoring Solutions" Promoting security professionals' growth Our goal is to develop next-gen methods that deliver industry content and promote professional growth""Each year, we challenge ourselves to raise the bar of the educational sessions and main stage events," says De Marco. "One of the ways is introducing new faces and voices for the peer-developed and peer-driven educational sessions that offer best practices and identify trends, opportunities and challenges for industry professionals to consider today and in the future. Our goal is to develop next-gen methods that deliver industry content and promote professional growth as the industry pivots to the future." New entrants and disruptors are challenging traditional go-to-market strategies, causing traditional companies to rethink how they rise above the noise in a changing competitive landscape and handle new consumer buying behaviours, says De Marco. Exhibitors at ESX Exhibitors that support ESX include Interlogix (Diamond sponsor), Napco (Platinum sponsor), Alula and DMP (Gold sponsor), and ADI, Altronix, Bold Group, Essence, ICT, Quick Response, Resideo, Secura key, Security Central and WeSuite (Silver sponsors). ESX seeks to connect exhibitors with the influencers and decision-makers from companies that represent a cross section of dealers, integrators and monitoring companies in North America. The exhibit hall will be the focal point for exhibitors to showcase their latest technology in the city's impressive convention centre. The exhibit hall will be the focal point for exhibitors to showcase their latest technology in the city's convention centre "We recognise individuals and companies during the Opening Celebration that help propel the industry forward and at our VIP Event at the Indianapolis Motor Speedway," says De Marco. "During the day, there are meals around the Main Stage sessions which gather attendees around the table for casual conversation before the presentation begins." Indianapolis, home of the Indy 500, is a unique location that has a lot to offer the attendees of ESX. A special night at the Indianapolis Motor Speedway will invite a limited number of guests to share great food and drinks, to experience a trip around the track in an official pace car, and to 'kiss the bricks', a speedway tradition. Centrally located in the US, Indianapolis is a convenient convention destination for travel, whether flying or driving. Connecting with peers and colleagues Another benefit of the show is the cross-section of companies represented in the industry, whether large, medium or small There are also networking opportunities throughout the week. The Pub Crawl, an attendee favourite, is a night where long-time friends gather, and new friendships are made. "This is where the real conversations happen between peers and colleagues about real problems of running and growing a company, and solutions that can make a difference," says De Marco. Another benefit of the show is the cross-section of companies represented in the industry, whether large, medium or small players. This enables professionals to come together to connect with their peers and colleagues, allowing for deep discussions on how to grow their people, revenues and profits, including mentoring opportunities that encourage leadership development, says De Marco. The subject of finding qualified employees is top of mind for almost every industry today, especially the security industry. Sessions that address hiring and managing employees for industry professionals include "Hiring from Outside the Monitoring Industry: Surprising Resources for Great Operators" "Maximise New Employees: Why Onboarding is Critical to Their Success" "5 Tips for Effective Employee Performance Evaluations" Helping attendees to reinvent their business "Our focus is primarily on the attendee, helping them connect with suppliers, colleagues and opportunities that reimagine their businesses, so they can be stronger competitors," says De Marco. "If we can provide the right knowledge to inspire or transform the attendees to take meaningful action or implement change that helps them remain relevant, we believe we have succeeded." There will be an undercurrent of sadness at ESX this year because the industry recently suffered a loss. George Gunning, former CEO of USA Alarm Systems and one of the founding members of ESX, passed away in February. "We would be remiss if we didn't recognise his contributions and influence on the industry and ESX over the years," says De Marco. Another founding member of ESX who has passed away is John Murphy, formerly CEO of Vector Security.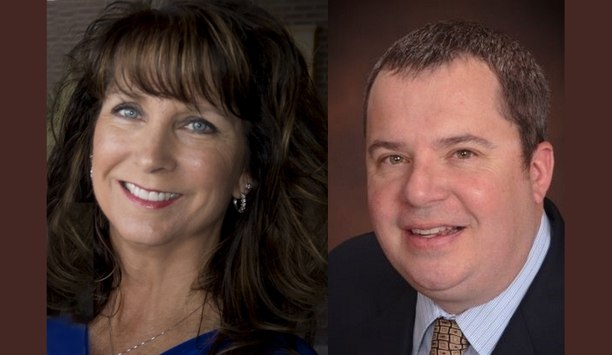 3xLOGIC, Inc. expands North American sales network with new hires
3xLOGIC, Inc., global provider of integrated, intelligent security solutions, and a three-time Deloitte Technology Fast 500 winner, announced that the company has added to its growing North American sales network, along with other personnel moves at its umbrella company, Stanley Products and Solutions (SPS). The company added two new RSMs to further penetrate key markets in the Pacific NW as well as the Mid-Atlantic regions and appointed a new Marketing Manager for the PACOM brand of products. 3xLOGIC adds security expert 3xLOGIC welcomes Joel Dombovy as a Regional Sales Manager (RSM) in the Northwest 3xLOGIC welcomes Joel Dombovy as a Regional Sales Manager (RSM) in the Northwest. Joel comes to the company with 14 years of security industry experience, working with companies such as Interlogix, GE Security, and Honeywell. John Saxen will support Joel as the Inside Sales Account Manager for the region. Jake Franklin takes over as RSM for the Mid-Atlantic. He joins the company from RF Technologies, a safety solutions company in healthcare where he was RSM for the Northeast. Prior to that, he worked as Critical Infrastructure Account Manager & Sales Representative at a security integration company. Jake's passion for technology and previous security experience make him an excellent addition to 3xLOGIC's powerful sales team. Bill Hobbs, Global VP of Sales for SPS, announced that both Joel and Jake will report to Jason Bryan, Director of Sales. PACOM expands marketing team Jennifer Joyce is the new Marketing Manager for PACOM, sister company of 3xLOGIC, as the company continues to expand efforts in the North American to market the wide range of PACOM solutions that have found success all over the world. She brings more than 25 years of marketing and design experience to the team. Her global marketing experience began with Firestone Industrial Products and Jennifer most recently spent her time in digital marketing as Marketing Director for Orbis Education. She will report to Suzi Abell, Senior Director of Global Marketing, SPS. Gavin O'Keeffe has been promoted to Director of Product Management Elsewhere in the larger SPS organisation Charlie Erickson has a new title reflecting his growing responsibilities—Chief Technology Officer. He continues to oversee Product Management as his team continues to expand. Reporting directly to Charlie, Michael Poe has been promoted to Director of Product Management. He will be leading the Video, Blue, DIY, and TRENDS products lines. Rick Walker will be aligned under Poe's leadership. New PAC, PACOM, infinias head Also reporting to Charlie, Gavin O'Keeffe has been promoted to Director of Product Management, and he will be leading the PAC, PACOM, infinias, and Sonitrol product teams. We also welcome Darren Monroe, Product Manager for infinias to Gavin's team. Darren will work in the 3xLOGIC office in Indianapolis and Gavin works out of the PACOM Australia office. Drew Alexander continues as Sr. Director of Program Management, and he will continue to add Program Managers to his team to facilitate a growing list of product launches and business initiatives.
Featured white papers
Physical security supports a future-proof cyber security strategy
Download
Combining systems intelligence and human insight for superior security
Download
Three reasons for adopting open architecture access control solutions
Download