Pelco CCTV Switchers & Switches
(12)
Browse CCTV Switchers & Switches
CCTV switcher products updated recently


Surge protection for security installations: 2017 saw increased investment
In 2017, DITEK saw how power surges from the many natural disasters that took place damaged many businesses. In a natural disaster, or even everyday business operations, a facility's entire investment in security, life safety and surveillance systems technology can be disabled or rendered useless in a few seconds. Surge protection solutions can mitigate those risks and protect security investments. Proactive approach to risk mitigation Throughout 2017, we also witnessed a change in how enterprises view surge protection, which included how investments are being made in surge protection to protect valuable security, life safety and surveillance systems, while also reducing downtime, manpower costs, liability vulnerabilities, and possibly compliance issues that can force businesses to actually cease operations. Effective security management is about mitigating risks. But risks cannot be mitigated without a proactive approach. Enterprises and integrators, who take the time to assess risk and to develop a strategy to incorporate effective detection, deter and response criteria to protect physical assets will be successful in 2018. 2018 and beyond That strategy includes designing surge protection into new security systems, while also adding surge protection to existing systems. Enterprises and security integrators who implement a surge protection strategy during security planning processes – or after – will be exercising prevention and mitigation, and they will be successful in 2018 and beyond. Surge protection devices have an untapped potential for enterprise surveillance and security systems In 2017, Ditek continued to offer security end users a solid surge protection solution. We also successfully educated system integrators, who are seeking value-added products or services to incorporate into their portfolios, on the importance of surge protection devices. Educating security integrators We believe that surge protection devices have an untapped potential for enterprise video surveillance and security systems, because they can and do meet safety and security challenges that have been rarely identified in the past. We are looking forward to 2018, when we will continue to develop new surge protection products – including a new product engineered to protect up to twelve individual fuel dispensers, which is critical to the financial operation of convenience stores. We will also continue to educate security integrators about the importance of including surge protection in the design/build RFP, to not only secure an enterprise's valuable security equipment, but also to help integrators to differentiate their capabilities and knowledge from the competition.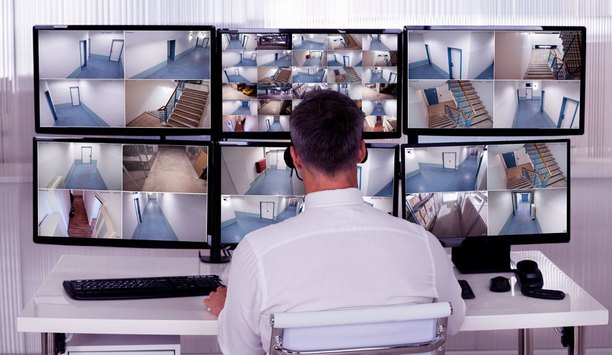 Technology evolution leads to changes in security control room furniture
Technology is changing the look and function of today's security control rooms. Old-school CRT (cathode-ray tube) monitors are giving way to the thinner, flat screen monitors in the control room environment, but the transition is gradual. Randy Smith of Winsted still sees many control rooms that need to make the conversion, which is a boon to his company's business. Furniture today is designed differently to accommodate the thinner monitors, often with larger screens. Need for integrated rack systems With the increase of IP-based systems comes the need for integrated rack systems that include advanced functionality such as cable management, adds Jim Coleman, National Sales Manager, AFC Industries. Server rooms are environmentally controlled by cooling systems and power systems monitored on the IP network. Low-profile flat screens allow centres to utilise space vertically, thus creating a smaller footprint for the consoles. Additionally, with IP-based systems, workstations will have a smaller footprint because there is less cumbersome equipment. In most cases the servers are stored in a secured, climate controlled environment to eliminate overheating of the servers and maintain their security, says Coleman. This environment also helps with cable and power management. AFC builds technical furniture racks that adhere to the precise needs of computer network server room operators. The company designs and fabricates LAN workbenches with versatile functionalities, and server room workstation racks that are scalable. There is a complete line of IT workbenches, IT computer racks and computer server rack mounts with flexible mounting options. In most cases the servers are stored in a secured, climate controlled environment to eliminate overheating of the servers and maintain their security Flexible control room designs Matko Papic, Chief Technology Officer of Evans Consoles, says the transition from bulky CRT equipment to flat-screen (lower profile) monitors was a major disruption in control room design; it changed the whole dynamic. Another evolution is the use of IP video streaming, which allows more flexibility in manipulation of audio-video content, and requires more flexible control room designs. Another shift, driven by larger, higher-definition monitors, is a shift to fewer monitors that display more information. Instead of a smaller monitor for each information stream, larger monitors now consolidate that information into "dashboard" displays. Looking ahead, control rooms will need to be more flexible, both in the initial design and the ability to adapt to changing technology, says Papic. Legacy customers who are currently using PCs may be moving to more remote applications. Sit-stand equipment will continue to be increasingly prevalent. "There will be more emphasis on flexibility, technology integration, and the ability to change over the life of the system," says Papic. Consolidation of multiple operations into a single system A trend in security is consolidation of multiple physical operations into a single system, says Papic. As a result, more customers are taking more interest in alarm management and situational awareness. How is the technology being used in terms of alarm triggers? How can the systems react rapidly and provide information to a larger audience in the control room? These questions impact how control rooms are designed, and Evans Consoles can adapt lessons learned from other markets to these trends in the security arena. Greater use of technology is inevitable, says Coleman of AFC Industries. "It is virtually impossible for humans to monitor all security data at the street level in our cities," he says. "As computers become more powerful and their programs more all-encompassing, we will see a greater shift to robotic and technology uses that will provide enhanced monitoring capabilities and safety Read our Control Rooms series here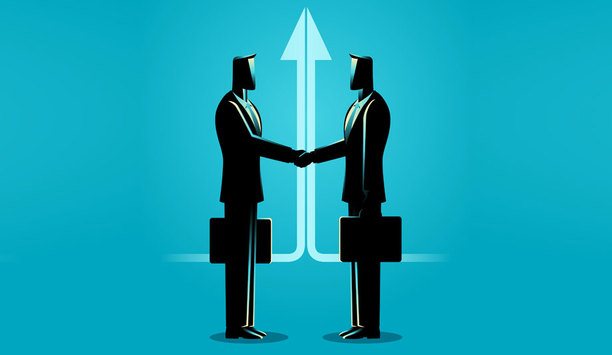 Will security industry consolidation stifle innovation?
The security industry will continue to see consolidation through acquisition in 2017. At the advent of IP camera adoption, we saw a great decline in large vertically integrated companies, which spurred a new era of innovation within smaller IP camera manufacturers, VMS providers and other hardware companies for storage and managed switches. We are now living in a new era of consolidation that is taking us full-circle back to vertical integration. Ultimately, the industry as a whole suffers because this consolidation will stifle innovation until the next big technology disruption takes shape. Interoperability across different verticals This time last year, we noted that the marketplace was moving toward converged technologies and the need for alarm management across multiple platforms into a common interface, turned out to be a popular request. If anything, we are only seeing just the beginning phases of this transition. The biggest surprise is that interoperability is not only confined to security technology, but also extends to parallel systems such as building automation, safety and environmental controls, and even Enterprise Resource Planning (ERP) software. Using Video Event Management Software (VEMS) alongside these intelligent platforms proves to be a valuable verification process for many new and exciting vertical markets. Arteco plans to continue the revenue growth and brand awareness achieved in 2016 Event-based video security software At Arteco, our highest growth sectors tend to be slightly insulated from economic fluctuation in the sense that we focus on securing critical infrastructure (electrical utilities and communications) as well as corporate and education campuses. Unfortunately, the continued growth in active shooter incidents have made physical security concerns top of mind for many organisations regardless of economic impact. The unexpected repercussions are that many new security technologies are emerging that cater to real-time event notification on both the macro and micro level. The exciting part of this trend is that users are leveraging a layered approach with multiple autonomous applications working together toward a common goal to improve security, which will hopefully ensure a high level of protection. Business growth and challenges Business has continued to grow year-over-year, and 2016 was a huge step forward for Arteco not only in terms of revenue growth, but also increased brand awareness in the United States and abroad. Our biggest challenge continues to be the crowded VMS market, which is filled with lower cost or even free substitute products. We are making great strides in overcoming this challenge by having a wonderful team of people, both on the technical and sales side of the organisation, who are focused on finding new and innovative ways to advance intuitive, open and affordable event-based and intelligent video security software into 2017. See the full coverage of 2016/2017 Review and Forecast articles here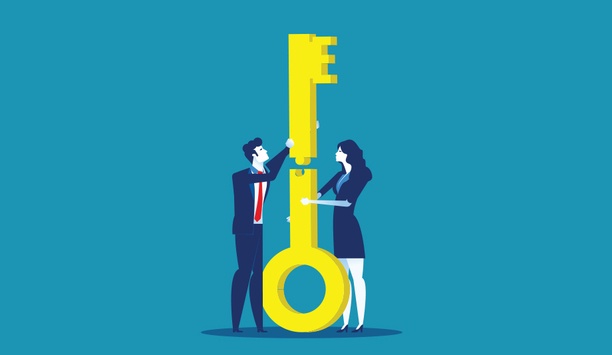 Top ten security industry mergers and acquisitions of 2019
Two of the most familiar names in the physical security market – Pelco and Panasonic – underwent ownership changes during 2019. Consolidation continued on multiple other fronts. Security service companies, video companies and access control companies were all among the entities involved in merger and acquisition (M&A) activity during the last 12 months. In short, the industry landscape continues to transform in response to a changing market. Here's a look at the Top 10 M&A stories in 2019: 1. Pelco acquired by private equity firm Transom Capital Pelco Inc. was acquired in May by Transom Capital Group, a private equity firm, from Schneider Electric. Since the acquisition, Transom Capital has been working with Pelco's management and employees to define and direct the next chapter of the iconic company. Pelco maintains its headquarters in Fresno, Calif., and has a presence in Fort Collins, Colo., near Denver, and a sales office in the New York area, not to mention many global employees who work remotely. 2. Panasonic spins of security business Electronics giant Panasonic sold off 80% of its video surveillance business to a private equity firm but is retaining 20%, and the new company will continue to use the well-known Panasonic brand. The move is aimed at reinvigorating a business challenged by competition from Chinese companies and lower video prices. Polaris Capital Group Co. acquired 80% of the outstanding shares of the new security systems business. 3. Qognify acquires OnSSI and SeeTec 2019 began with the acquisition of IP video management software (VMS) company On-Net Surveillance Systems (OnSSI), including SeeTec in Europe. Backed by the global investment firm Battery Ventures, Qognify completed the acquisition in the final days of 2018. With Qognify, OnSSI and SeeTec operating under one umbrella, the company provides VMS, video analytics, PSIM and critical incident management for mid-market and enterprise organizations. 4. Busy year for acquisitions at Allied Universal Security services company Allied Universal had an active year in acquisitions, beginning in April with the acquisition of integration company Securadyne Systems in Dallas. There was an additional acquisition announced in each of the next four months: Point 2 Point Global Security, Dallas, in May; security services company Cypress Private Security in June, services company Shetler Security Services in July , and Midstate Security in August. Allied Universal announced two more acquisitions in November – low-voltage integrator Advent Systems Inc. in Chicago and Vinson Guard Service in Louisiana. Also in November, Allied announced a transformational merger with SOS Security. In December, Allied Universal acquired APG Security, South Amboy, N.J. 5. Motorola continues video push with VaaS acquisition Following its acquisition of Avigilon in 2018, Motorola Solutions continued to build its presence in the security market in 2019 with the acquisition of VaaS International Holdings, Inc. (VaaS), a data and image analytics company. Motorola Solutions paid $445 million in a combination of cash and equity for the company, which includes fixed and mobile license plate reader cameras driven by machine learning and artificial intelligence. 6. ACRE acquires access control companies Open Options and RS2 Open Options is an open architecture access control company headquartered in Addison, Texas; and RS2 is an open systems access control provider in Munster, Ind. ACRE, global provider of security systems, wrapped up acquisition of both firms in 2019, after announcing the Open Options deal in the waning days of 2018 and following it up with the RS2 announcement in the spring. ACRE's portfolio now consists of Vanderbilt, Open Options, RS2 and ComNet. 7. Assa Abloy expands capabilities with LifeSafety Power Lock and access control giant ASSA ABLOY acquired LifeSafety Power in September, providing a complement to the access control portfolio. The plan is to incorporate LifeSafety Power's knowledge of power supply and consumption throughout the ASSA ABLOY access control line. LifeSafety Power was established in 2009 and has some 65 employees. The main office is located in Libertyville, Illinois. 8. Distributor Anixter going private and selling to CD&R Anixter International Inc., a distributor of network and security solutions, electrical and electronic solutions and utility power solutions, entered into a definitive agreement with an affiliate of Clayton, Dubilier & Rice (CD&R) to be acquired in an all cash transaction valued at approximately $3.8 billion. The transaction will result in Anixter becoming a private company and is expected to close by the end of the first quarter of 2020. Under the terms of the merger agreement, CD&R-managed funds will acquire all the outstanding shares of Anixter common stock for $81.00 per share in cash. (It has been reported that a new bidder has also emerged, although Anixter is resisting – stay tuned.) 9. Alarm.com expands commercial offering with OpenEye acquisition Alarm.com has announced a majority-stake acquisition of OpenEye, a provider of cloud-managed video surveillance solutions for the commercial market. OpenEye is optimised for enterprise-level commercial customers requiring expansive video recording capabilities, in addition to remote viewing, administration and diagnostic reporting. Combined with the Alarm.com for Business offering, service providers partnered with Alarm.com now have solutions to accommodate commercial accounts of any size. 10. ADT makes multiple acquisitions, sells Canadian operation Another North American security giant, ADT Inc., also had a busy year in mergers and acquisitions. In February, ADT acquired LifeShield, a pioneer in advanced wireless home security systems. In June ADT continued expanding capabilities and geographic reach via Red Hawk Fire & Security, ADT Commercial with the asset purchase agreement of Security Corporation, a commercial security integrator headquartered in Detroit, Mich. In November, ADT Commercial purchased Critical Systems, which specialises in enterprise-class fire alarm, fire suppression, life safety and integrated building security solutions for high-rise properties, healthcare campuses and data, manufacturing and distribution facilities in Atlanta. In October, ADT announced an agreement to sell its Canadian operations to TELUS Corp.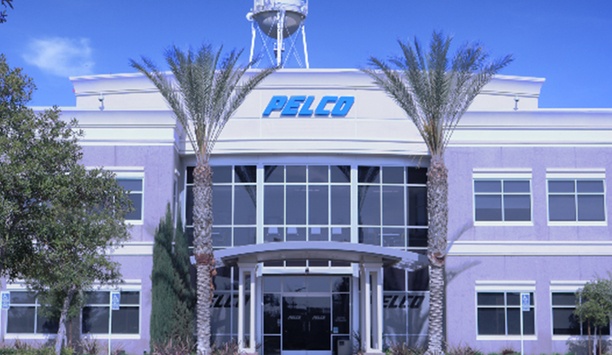 New Pelco CEO optimistic about iconic company's path forward
Kurt Takahashi, the new CEO of Pelco, says he will provide collaborative leadership to help build the Pelco team, work together hand-in-hand with team members, remove barriers and lead the company forward. He brings industry experience and relationships to the new post that will translate into new opportunities. Takahashi joins Pelco from AMAG Technology, where he served as President for the last couple of years. Earlier, he had stints at ADT, Tyco and Quantum Secure, where he was Global Vice President of Sales and Marketing. "This was an opportunity to join a brand that has deep, rich and far-reaching history," says Takahashi. "I couldn't resist the opportunity to come into a company such as Pelco and be able to make a difference." Improving the fundamentals Takahashi acknowledges that Pelco has slipped in the last 10 years from its position as a market-leading brand. To address the situation going forward, the company must "improve fundamental things," he says. Those fundamentals include keeping the customer first, putting the right people in the right roles, and executing technical support well. Keeping the customer first, putting the right people in the right roles, and executing technical support well "We have to provide customer service from when we receive an order, to acknowledging it, to processing it and shipping the order," says Takahashi. "Another piece is to deliver revisions to a product in a faster time period and introduce new products to the market in a timely way. In terms of market presence, we learn that people haven't really heard from Pelco in a while. We have to get in front of integrators and consultants more aggressively than we have in the past." "It's up to us to prove that we belong and can sustain and support customers moving forward," he adds. "We will get new opportunities, but we will need to execute them. If we do that, we will grow." Brand optimism Takahashi sees more reasons for optimism. "In spite of the problems, we are a big company with thousands of customers, a massive footprint, 10 offices around the world and people in over 40 countries. We are a strong, known brand around the world. These are a great foundation to grow from; we just have to execute better." These are a great foundation to grow from; we just have to execute better Pelco's new parent company, Transcom Capital Group, was another reason Takahashi was attracted to the position. He says Transom is led by "amazing professionals" that specialise in "transformational culture and how to diffuse best practices in an organisation." At Pelco, Transom has already led surveys, workshops and focus groups throughout the organisation to create a vision, mission and values covering how the company wants to present itself in the market. From those values will emanate new process and policy improvements to move the company in the right direction. New visions and missions The company's new, collectively developed vision is "to make the world safer." The mission is "to deliver distinctive video solutions and world-class customer experiences." The company's new, collectively developed vision is "to make the world safer." The company's culture is built on six values: innovation and excellence, customer focus, integrity, respect and recognition, collaboration, and ownership. "We believe this is what will help drive our culture moving forward, and it's the mindset of all of us as one team with one goal that will give us something to be proud of," says Takahashi. "As we move into the new era of Pelco, you will see excitement internally and externally," he adds "Everybody's really eager to see Pelco come back and be a significant player." Three horizons to success The idea is to look inward and improve on the current, successful product lines Takahashi sees three horizons that summarise the company's path to future success. The first horizon is to focus on the fundamentals of what the company does today. The idea is to look inward and improve on the current, successful product lines, such as the VideoXpert video system and on-board video analytics. The second horizon will be to look at ways to advance the current feature set, whether "to build, partner or buy." Building partnerships will be part of that success, such as the partnerships they are already building with Briefcam and Anyvision. The third horizon will be to expand their innovation, based on feedback from end users, dealers and consultants. "I want to get very deeply connected with our customer base," says Takahashi. "Are we on the right path? Should we explore other partner relationships? We need to bring those minds together to expand our vision." The focus should be on solving three business problems – mitigating risk, ensuring compliance and saving money. Looking ahead to ISC West in the spring, Takahashi expects Pelco to emerge as a more proactive company that is eager to engage. "We have a lot of stories to communicate, and we have not been as active as we should," he says.
ONVIF reflects on 2019 activities and plans for new profile development in annual meeting
ONVIF, a global standardisation initiative for IP-based physical security products, held its annual membership meeting in November, providing ONVIF members with an overview of important activities of 2019 and plans for the year ahead. Attendees heard presentations on the growth of ONVIF, as well as plans for new profile development. ONVIF Chairman Per Björkdahl highlighted the forum's achievements over the past year, particularly the market's continued support for the profile concept, with the number of conformant products surpassing 13,000 earlier this year. With six profiles to choose from and additional ones in development, ONVIF profiles have increasingly been included in various bid and specification processes in projects around the world, making it the de-facto interface in the industry. Björkdahl also noted the continued involvement of ONVIF in the International Electrotechnical Commission's work on international standardisation, in addition to new proposals for cloud connectivity and interoperability between multiple systems. Video Enhancement Working Group The overarching goal of ONVIF is to provide to the market a single interface through which every system can operate As is tradition, ONVIF recognised the contributions of multiple individuals from various ONVIF committees. Steve Wolf, who served on several ONVIF committees on behalf of Pelco, received the ONVIF Service Award, which acknowledges individuals who have provided a long-term commitment to the organisation. While serving on the Technical Committee, Wolf led the Security Working Group, and was also an active participant in the Video Enhancement Working Group, contributing to a number of improvements in how ONVIF approaches video. Andreas Schneider of Sony received the ONVIF Distinguished Service Award, which recognises individuals who have made significant contributions to ONVIF over many years in multiple functions. Schneider's long-term service to the Technical Services Committee has positioned him as a major facilitator of the ONVIF organisation, with contributions to multiple ONVIF profiles. Physical access control standards "The overarching goal of ONVIF is to provide to the market a single interface through which every system can operate," said Björkdahl. "Our honorees have shown significant and long-term commitment to our organisation, in turn making this goal a reality one profile at a time. We thank both of our recipients for their innovation, hard work and service." ONVIF Technical Committee Chairman, Hans Busch of Bosch, spoke to members about the specification development roadmap, which highlights plans for future profile development, as well as the continued alignment to the standardisation activities within the IEC TC 79 working groups for video surveillance and physical access control standards. Specifically, Busch covered what specifications are being examined for future profiles, and how they complement and further enhance existing ONVIF profiles. IP-based physical security products ONVIF continues to work with its members to expand the number of IP interoperability solutionsAs chair of the Technical Services Committee, Sony's Schneider gave an overview of the committee's work on new and existing profiles, client and device test tools, updates to the conformance process and tools, and the Developers' Plugfest. Shi-lin Chan of Axis Communications, who serves as chair of the ONVIF Communication Committee, provided a recap of ONVIF communication efforts in 2019, and discussed ONVIF's plans for the launch of a Mandarin website later this year. Founded in 2008, ONVIF is a well-recognised industry forum driving interoperability for IP-based physical security products. The organisation has a global member base of established camera, video management system and access control companies and more than 13,000 profile conformant products. IP interoperability solutions ONVIF offers Profile S for streaming video; Profile G for recording and storage; Profile C for physical access control; Profile Q for improved out-of-the-box functionality, Profile A for broader access control configuration and Profile T for advanced streaming. ONVIF continues to work with its members to expand the number of IP interoperability solutions ONVIF conformant products can provide.
Featured white papers
Nine ways to make your retail security system work harder
Download
Financial institutions require future-ready physical security technologies
Download
Understanding the trade-off between image resolution and field of view
Download