Veracity CCTV Switchers & Switches
(8)
Browse CCTV Switchers & Switches
CCTV switcher products updated recently
Surge protection for security installations: 2017 saw increased investment
In 2017, DITEK saw how power surges from the many natural disasters that took place damaged many businesses. In a natural disaster, or even everyday business operations, a facility's entire investment in security, life safety and surveillance systems technology can be disabled or rendered useless in a few seconds. Surge protection solutions can mitigate those risks and protect security investments. Proactive approach to risk mitigation Throughout 2017, we also witnessed a change in how enterprises view surge protection, which included how investments are being made in surge protection to protect valuable security, life safety and surveillance systems, while also reducing downtime, manpower costs, liability vulnerabilities, and possibly compliance issues that can force businesses to actually cease operations. Effective security management is about mitigating risks. But risks cannot be mitigated without a proactive approach. Enterprises and integrators, who take the time to assess risk and to develop a strategy to incorporate effective detection, deter and response criteria to protect physical assets will be successful in 2018. 2018 and beyond That strategy includes designing surge protection into new security systems, while also adding surge protection to existing systems. Enterprises and security integrators who implement a surge protection strategy during security planning processes – or after – will be exercising prevention and mitigation, and they will be successful in 2018 and beyond. Surge protection devices have an untapped potential for enterprise surveillance and security systems In 2017, Ditek continued to offer security end users a solid surge protection solution. We also successfully educated system integrators, who are seeking value-added products or services to incorporate into their portfolios, on the importance of surge protection devices. Educating security integrators We believe that surge protection devices have an untapped potential for enterprise video surveillance and security systems, because they can and do meet safety and security challenges that have been rarely identified in the past. We are looking forward to 2018, when we will continue to develop new surge protection products – including a new product engineered to protect up to twelve individual fuel dispensers, which is critical to the financial operation of convenience stores. We will also continue to educate security integrators about the importance of including surge protection in the design/build RFP, to not only secure an enterprise's valuable security equipment, but also to help integrators to differentiate their capabilities and knowledge from the competition.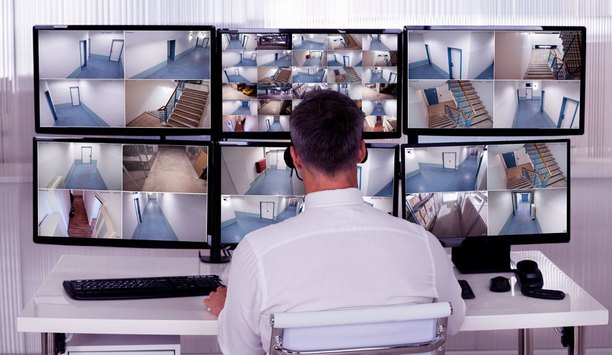 Technology evolution leads to changes in security control room furniture
Technology is changing the look and function of today's security control rooms. Old-school CRT (cathode-ray tube) monitors are giving way to the thinner, flat screen monitors in the control room environment, but the transition is gradual. Randy Smith of Winsted still sees many control rooms that need to make the conversion, which is a boon to his company's business. Furniture today is designed differently to accommodate the thinner monitors, often with larger screens. Need for integrated rack systems With the increase of IP-based systems comes the need for integrated rack systems that include advanced functionality such as cable management, adds Jim Coleman, National Sales Manager, AFC Industries. Server rooms are environmentally controlled by cooling systems and power systems monitored on the IP network. Low-profile flat screens allow centres to utilise space vertically, thus creating a smaller footprint for the consoles. Additionally, with IP-based systems, workstations will have a smaller footprint because there is less cumbersome equipment. In most cases the servers are stored in a secured, climate controlled environment to eliminate overheating of the servers and maintain their security, says Coleman. This environment also helps with cable and power management. AFC builds technical furniture racks that adhere to the precise needs of computer network server room operators. The company designs and fabricates LAN workbenches with versatile functionalities, and server room workstation racks that are scalable. There is a complete line of IT workbenches, IT computer racks and computer server rack mounts with flexible mounting options. In most cases the servers are stored in a secured, climate controlled environment to eliminate overheating of the servers and maintain their security Flexible control room designs Matko Papic, Chief Technology Officer of Evans Consoles, says the transition from bulky CRT equipment to flat-screen (lower profile) monitors was a major disruption in control room design; it changed the whole dynamic. Another evolution is the use of IP video streaming, which allows more flexibility in manipulation of audio-video content, and requires more flexible control room designs. Another shift, driven by larger, higher-definition monitors, is a shift to fewer monitors that display more information. Instead of a smaller monitor for each information stream, larger monitors now consolidate that information into "dashboard" displays. Looking ahead, control rooms will need to be more flexible, both in the initial design and the ability to adapt to changing technology, says Papic. Legacy customers who are currently using PCs may be moving to more remote applications. Sit-stand equipment will continue to be increasingly prevalent. "There will be more emphasis on flexibility, technology integration, and the ability to change over the life of the system," says Papic. Consolidation of multiple operations into a single system A trend in security is consolidation of multiple physical operations into a single system, says Papic. As a result, more customers are taking more interest in alarm management and situational awareness. How is the technology being used in terms of alarm triggers? How can the systems react rapidly and provide information to a larger audience in the control room? These questions impact how control rooms are designed, and Evans Consoles can adapt lessons learned from other markets to these trends in the security arena. Greater use of technology is inevitable, says Coleman of AFC Industries. "It is virtually impossible for humans to monitor all security data at the street level in our cities," he says. "As computers become more powerful and their programs more all-encompassing, we will see a greater shift to robotic and technology uses that will provide enhanced monitoring capabilities and safety Read our Control Rooms series here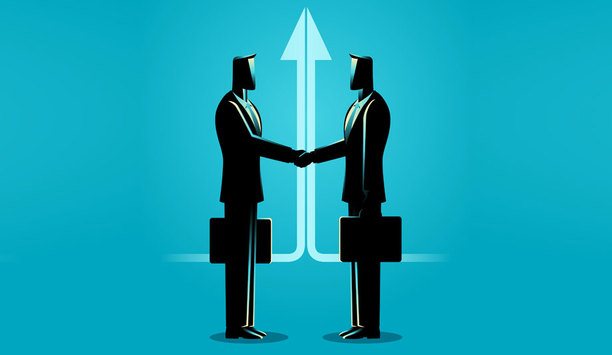 Will security industry consolidation stifle innovation?
The security industry will continue to see consolidation through acquisition in 2017. At the advent of IP camera adoption, we saw a great decline in large vertically integrated companies, which spurred a new era of innovation within smaller IP camera manufacturers, VMS providers and other hardware companies for storage and managed switches. We are now living in a new era of consolidation that is taking us full-circle back to vertical integration. Ultimately, the industry as a whole suffers because this consolidation will stifle innovation until the next big technology disruption takes shape. Interoperability across different verticals This time last year, we noted that the marketplace was moving toward converged technologies and the need for alarm management across multiple platforms into a common interface, turned out to be a popular request. If anything, we are only seeing just the beginning phases of this transition. The biggest surprise is that interoperability is not only confined to security technology, but also extends to parallel systems such as building automation, safety and environmental controls, and even Enterprise Resource Planning (ERP) software. Using Video Event Management Software (VEMS) alongside these intelligent platforms proves to be a valuable verification process for many new and exciting vertical markets. Arteco plans to continue the revenue growth and brand awareness achieved in 2016 Event-based video security software At Arteco, our highest growth sectors tend to be slightly insulated from economic fluctuation in the sense that we focus on securing critical infrastructure (electrical utilities and communications) as well as corporate and education campuses. Unfortunately, the continued growth in active shooter incidents have made physical security concerns top of mind for many organisations regardless of economic impact. The unexpected repercussions are that many new security technologies are emerging that cater to real-time event notification on both the macro and micro level. The exciting part of this trend is that users are leveraging a layered approach with multiple autonomous applications working together toward a common goal to improve security, which will hopefully ensure a high level of protection. Business growth and challenges Business has continued to grow year-over-year, and 2016 was a huge step forward for Arteco not only in terms of revenue growth, but also increased brand awareness in the United States and abroad. Our biggest challenge continues to be the crowded VMS market, which is filled with lower cost or even free substitute products. We are making great strides in overcoming this challenge by having a wonderful team of people, both on the technical and sales side of the organisation, who are focused on finding new and innovative ways to advance intuitive, open and affordable event-based and intelligent video security software into 2017. See the full coverage of 2016/2017 Review and Forecast articles here
Secutech India 2019 ends successfully following the debut of new smart home zone
After a busy three days of business exchanges in Mumbai, the 2019 edition of Secutech India was hailed as a success, with many participants commending the new smart home zone as a welcome addition to the show. A consensus was also reached on the effectiveness of the fair's fringe events, which updated the market on smart city infrastructure and security technology. Travelling from the subcontinent and beyond, more than 20,000 security industry professionals visited the fair from 25 – 27 April 2019 at the Bombay Exhibition Center. "The new smart home zone and exhibitors of intelligent transportation technology were added to help participants take advantage of the growing market for smart devices and intelligent solutions," said Ms Regina Tsai, the Deputy General Manager of Messe Frankfurt New Era Business Media Ltd. "The enthusiastic response to the new additions and the positive sentiments expressed about the fringe seminars demonstrate that the fair remains firmly in touch with the needs of the local market." Commercial security and fire safety products The fair showcased the very best commercial security and fire safety products from regional heavyweightsOn top of smart home and intelligent transportation solutions, the fair showcased the very best commercial security and fire safety products from regional heavyweights. To the satisfaction of trade visitors, over 200 exhibitors were in attendance at the fair, including brands such as AAAG, Avigilon, Biomax, CP Plus, ESSL and Mantra. Altogether, the fair spanned 15,000 sqm, with the commercial security exhibitors forming the largest section. The applications of AI in video surveillance systems was a hot topic of conversation in the exhibition hall, where exhibitors such as Hikvision and Veracity demonstrated how the technology can be used to support processes such as facial recognition and automatic security alerts. Live demonstrations of threat detection systems also attracted great interest from trade visitors. Ideal occasion to launch new products From the standpoint of many international exhibitors, positive conditions in the domestic security market and a strong turnout of quality buyers, meant that the fair was an ideal occasion to find strategic partnerships and launch new products. A good example of this was the Shenzhen pavilion, which hosted an array of OEMs and ODMs from the smart home and intelligent building sectors. The participating companies at the pavilion were looking to find business partners, distributors and re-selling partners for the Indian market, but the pavilion was also of great interest to system integrators and consultants, who could find an array of security surveillance cameras, smart home devices and access control systems. Detection and alarm systems As part of the fire and safety event, a fire safety volunteer training took place on the third day of the fairAnother success was the concurrent fire and safety event, which returned for its 2nd edition as the destination for buyers to locate the latest firefighting products, emergency response systems and evacuation equipment. With the number of high-rise buildings in India increasing, the event was an important hub for the market to locate the relevant safety solutions, such as detection and alarm systems, emergency lighting and escape ladders. As part of the event, and in partnership with the Maharashtra fire services, a fire safety volunteer training took place on the third day of the fair, allowing participants to learn about the fundamentals of fire, safety precautions and evacuation drills. Bringing smart city fraternity together In addition to the fire safety training, the organisers of Secutech India, together with knowledge partners PwC India and Mitkat Advisory, formulated two days of seminars and conferences to deliver the most relevant market intelligence for India's security professionals. Led by high profile industry members and representatives of local government departments, discussion points included the next five years development prospects for India's smart cities, emergency response mechanisms and cyber security. A speaker at the Secutech Smart City Infrastructure Conference, Mr Samrendra Kumar, the Co-founder and MD of Mitkat Advisory, said that the forum was effective in bringing the regions smart and safe city fraternity together for productive discussions: "You have government officials, policy makers, law enforcement and other government departments in attendance. There are also OEMs and systems integrators. So, this is a great place to interact with a full array of people who are going to make tomorrow's cities smarter and safer." AI products and big data analysis This year we are focussed on AI products, deep learning technology and big data analysis""We provide total solutions in the security and surveillance industry and we have participated at the fair several times since the first edition. This year we are focussed on AI products, deep learning technology and big data analysis. The industry is seeing the arrival of advanced solutions. Not just AI, but also things like big data. In just three days at the fair, we can get a complete picture of the market and an understanding of customer requirements." "It's also an opportunity for us to exhibit our capabilities and new products. The quality of visitors is improving. A lot of systems integrators are coming in and we see people from different regions such as the South of India. The feedback from visitors has been positive and we will return again next year," said Mr Ashish Dhakan, Managing Director, Prama Hikvision, India. Innovative LPR system "ESSL has been in existence since 2004 in the field of biometrics and over the years we have become market leaders. Our license plate recognition system, which we call LPR, is new and innovative. There are very few companies that are offering this solution in India. With the maturity that we have reached in this market, Secutech India is an ideal forum to meet up with our present channel buyers, interact with them, showcase our products, and more importantly, get feedback that we can use to make visions for the next year. "Our stand has great visibility and our booth is large with lots of space for customers to spend time with their products of interest. The feedback so far has been excellent, and we are definitely satisfied with the flow and quality of visitors. We will return again next year," said Mr Roshan Bohra, Director, eSSL, India. UL listed CO2 separation system We specialise in different kinds of gas separation systems for the fire safety sector""We specialise in different kinds of gas separation systems for the fire safety sector. Our CO2 separation system is a UL listed product. This is our second time exhibiting at the fair. We have returned because the quality of this show is high. Our main objective is to increase our brand exposure and show our presence in the market. "The organisers of the fair are doing a great job of connecting us with end users through the 'connect' business matching programme. The visitor quality has been good; it's not just the numbers but it's also the type of visitors. We have met decision makers from companies such as Reliance, HPCL, and BPCL, so we are happy with the result," said Mr Kunal L Zatakia, Director, Swastik Synergy Engineering, India. Learning about the new products "I work for the Meteorological department of India, a Central government organisation in Bombay. This is my first time at the show, and I'm looking for products and solutions that can be used in our offices and buildings, such as biometrics. I have found a lot of new devices which I didn't know about such as facial recognition products. The show is wonderful with a lot of visitors – it helps us understand the new products that are in the market," said Mr Sunil G Kamble, Director, Met Department, Govt of India. The quality of exhibitors is good and some of the exhibitors have done a great job at reaching out to customers at the fair""I am a system integrator from Mumbai, and I've been coming to the show for the past five years. I'm searching for new CCTV products and advanced technologies. The fair helps me to research any new solutions that the large companies are offering, and I have been able to learn a lot about new developments. I will definitely return again next year," said Mr Ronald Rodrigues, Systems Integrator, Classic Network, India. "My company is involved in CRM solutions and I am here at the fair to network with companies from the same field. We would like our company to expand globally and this is a good step to meet others in the industry. The quality of exhibitors is good and some of the exhibitors have done a great job at reaching out to customers at the fair. This is a good place to explore different players in the industry. I will return again next year," said Ms Pooja Khedekar, Customer Success Manager, Edge CRM, India.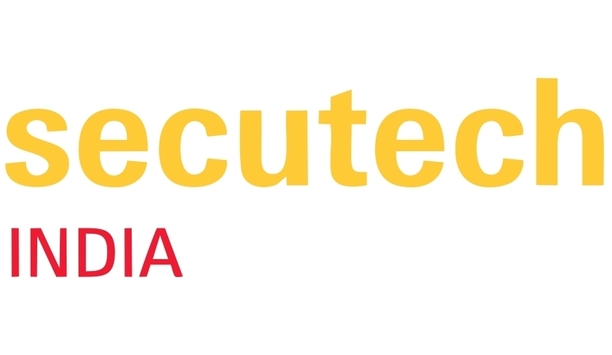 Secutech India 2019 offers networking opportunities for the commercial security, smart home and fire safety sectors
Security industry stakeholders from across the subcontinent have descended upon Mumbai for the 8th edition of Secutech India, which opens its doors today at the Bombay Exhibition Center. Taking place from 25 – 27 April, the fair offers business, networking and sourcing opportunities for India's commercial security, smart home and fire safety sectors. In addition, plenty of educational value can be gained through the fairs fringe events, which include a fire safety training and two full days of smart city and security technology forums. Ms Regina Tsai, the Deputy General Manager of Messe Frankfurt New Era Business Media Ltd, spoke about the distinguishing features of this year's fair: "In response to market demands, this year's show features more exhibitors from the smart home and intelligent transportation sectors. "Exciting products gaining traction in these sectors include home surveillance systems, integrated home networks and vehicle tracking solutions. We have also refined the fringe programme to incorporate the most relevant topics for the Indian market, including smart city solutions, cyber security, and the growing role of artificial intelligence." Altogether, 100 exhibitors representing over 400 brands are featured across 15,000 sqm of exhibition space Security products on display The 'Make in India' initiative has sparked a renaissance among Indian OEMs, with many domestic security and fire safety brands such as ESSL, Mantra, Biomax and AAAG represented across the show floor. In addition to the domestic companies, there is also a significant international presence. Brands Avigilon, Hikvision, Vanderbilt and Veracity, join the fair's strong exhibitor line-up to display the latest surveillance cameras, access control systems, intrusion alarms, police equipment, and perimeter security systems for the commercial and government sectors. Altogether, 100 exhibitors representing over 400 brands are featured across 15,000 sqm of exhibition space. A highlight of the international contingent is the Shenzhen pavilion, where buyers are able to find security, smart home solutions, components, networking communication systems and peripherals. Shenzhen is one of China's powerhubs for security manufacturers, and the attending exhibitors were carefully selected to represent a wide array of solutions for visitors seeking OEM opportunities. Smart home zone The new smart home zone features a selection of smart cameras, locks and integrated networksAnother convergence point at the fair is the new smart home zone. Featuring a selection of smart cameras, locks and integrated networks, the zone serves as a hub for suppliers to connect with property developers, architects, system integrators and other related buyers. Elsewhere, the concurrent 'Fire and safety India' event is a significant attraction for the fire safety fraternity. The event returns for its 4th edition this year as the destination for visitors to get hands-on with the latest fire detection and alarm systems, firefighting gear, evacuation apparatus and rescue equipment. Whether trying to penetrate the Indian market or further bolster their brand exposure, exhibitors will be aiming to connect with as many trade visitors as possible during the show. Fair organisers are anticipating a similar visitor turnout to the previous edition, which attracted 22,720 trade visitors, including distributors, system integrators, architects and consultants. Smart City Infrastructure Conference On top of being a business and networking occasion, the fair adds even more value to the visitor experience through its fringe programme of forums, seminars and events. This year's programme is headlined by the 'Smart City Infrastructure Conference', which takes place on day one. A panel discussion is set to examine how smart cities will develop in India over the next five yearsAs part of the conference, a panel discussion is set to examine how smart cities will develop in India over the next five years. Other discussions analyse emergency response mechanisms and cyber security in smart cities. In addition, the 'Security Technology Conference' takes place on the second day of the fringe programme to explore supply-chain security in e-commerce, as well as AI and its impact on the security industry. Fire safety training to raise awareness On the final day, industry experts will gather for the highly anticipated fire safety training day. As part of the concurrent 'Fire and Safety India' event, and run by the State of Maharashtra Fire Service and the Mumbai Fire Brigade, the training aims to raise awareness among corporate professionals and wider society. Important topics to be addressed during the training include the common causes of fire, fire safety precautions, fire drills, evacuation procedures and safety legislation. On top of providing a platform conducive to information exchange, the fringe programme is also a hub to celebrate the achievements of India's security and fire safety fraternity. The SECONA Shield Awards return this year to acclaim OEMs, system integrators, consultants and end users for product innovations, R&D, successful projects, unique designs and outstanding individual contributions to India's safety and security landscape. The awards are co-organised with the Security Consultants Association of India, and the winners will be announced on the 26th April.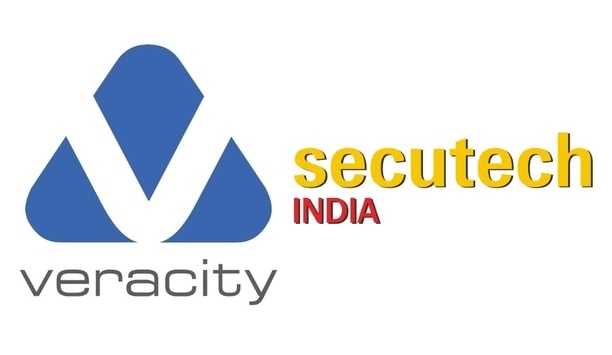 Veracity to demonstrate VIEWSCAPE integrated command and control solution at Secutech India 2019
At Secutech this year, on stand C6, Veracity will be demonstrating VIEWSCAPE, the integrated command and control solution developed to meet the needs of complex security applications. VIEWSCAPE is a real success story, now used in many smart cities, retail and critical infrastructure sites. VIEWSCAPE delivers a modular, advanced Command and Control platform with integration to multiple elements of CCTV and security, including video, access control, fire & intruder systems, intercom, building management systems, mapping, reporting and incident management. This provides operators with situational awareness and intuitive control over complex surveillance and security applications. Ethernet and PoE transmission devices Veracity will have the full range of single and multi-channel Ethernet and PoE transmission devices on showDesigned to meet new requirements, and with minimal integration effort needed for legacy systems, anyone with an interest in C3, critical command solutions should get to know VIEWSCAPE. This comprehensive command and control system can be seen on Veracity's stand C6. As a market leader in IP Transmission, Veracity will have the full range of single and multi-channel Ethernet and PoE transmission devices on show. These will include the HIGHWIRE Ethernet over Coax range, OUTREACH Ethernet extenders and LONGSPAN extreme distance point to point Ethernet and PoE adaptors. Surveillance storage solution COLDSTORE, Veracity's high-capacity surveillance storage solution, will also be on show. This has been engineered to meet long-term video retention needs with extreme disk reliability and very low total cost of ownership. COLDSTORE's patented sequential recording technology requires no disk rebuild process, dramatically reduces disk failure rates and consumes very little power. The smallest 2U model, with 112TB maximum capacity, consumes only 40W, whilst the highest capacity 4U model has up to 630TB capacity The smallest 2U model, with 112TB maximum capacity, consumes only 40W, whilst the highest capacity 4U model has up to 630TB capacity and still only consumes 80W, which is only 0.13W per terabyte! UK-headquartered Veracity operates in India with a sizeable team based in its regional office in New Delhi, providing local sales, support and integration services. It continues to experience rapid growth fuelled by the development of strong relationships with many customers and partners across India. Veracity experts will be available throughout Secutech at stand C6 from the 25th to the 27th April 2019 at the Bombay Exhibition Centre, Mumbai.
Featured white papers
Automatic vehicle identification: State of the industry 2020
Download
How analytics engines mitigate risk, ensure compliance and reduce cost
Download
11 considerations for embedded system RFID readers
Download