Honeywell Security CCTV Switchers & Switches
(2)
Browse CCTV Switchers & Switches
CCTV switcher products updated recently


Surge protection for security installations: 2017 saw increased investment
In 2017, DITEK saw how power surges from the many natural disasters that took place damaged many businesses. In a natural disaster, or even everyday business operations, a facility's entire investment in security, life safety and surveillance systems technology can be disabled or rendered useless in a few seconds. Surge protection solutions can mitigate those risks and protect security investments. Proactive approach to risk mitigation Throughout 2017, we also witnessed a change in how enterprises view surge protection, which included how investments are being made in surge protection to protect valuable security, life safety and surveillance systems, while also reducing downtime, manpower costs, liability vulnerabilities, and possibly compliance issues that can force businesses to actually cease operations. Effective security management is about mitigating risks. But risks cannot be mitigated without a proactive approach. Enterprises and integrators, who take the time to assess risk and to develop a strategy to incorporate effective detection, deter and response criteria to protect physical assets will be successful in 2018. 2018 and beyond That strategy includes designing surge protection into new security systems, while also adding surge protection to existing systems. Enterprises and security integrators who implement a surge protection strategy during security planning processes – or after – will be exercising prevention and mitigation, and they will be successful in 2018 and beyond. Surge protection devices have an untapped potential for enterprise surveillance and security systems In 2017, Ditek continued to offer security end users a solid surge protection solution. We also successfully educated system integrators, who are seeking value-added products or services to incorporate into their portfolios, on the importance of surge protection devices. Educating security integrators We believe that surge protection devices have an untapped potential for enterprise video surveillance and security systems, because they can and do meet safety and security challenges that have been rarely identified in the past. We are looking forward to 2018, when we will continue to develop new surge protection products – including a new product engineered to protect up to twelve individual fuel dispensers, which is critical to the financial operation of convenience stores. We will also continue to educate security integrators about the importance of including surge protection in the design/build RFP, to not only secure an enterprise's valuable security equipment, but also to help integrators to differentiate their capabilities and knowledge from the competition.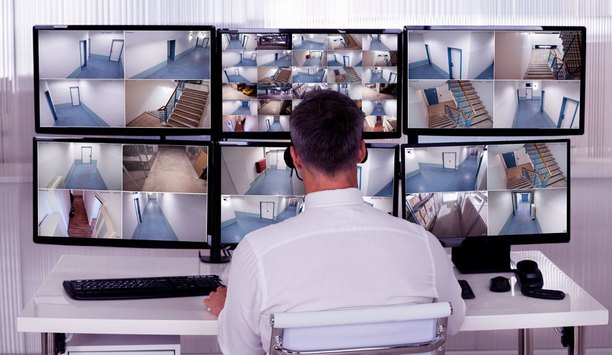 Technology evolution leads to changes in security control room furniture
Technology is changing the look and function of today's security control rooms. Old-school CRT (cathode-ray tube) monitors are giving way to the thinner, flat screen monitors in the control room environment, but the transition is gradual. Randy Smith of Winsted still sees many control rooms that need to make the conversion, which is a boon to his company's business. Furniture today is designed differently to accommodate the thinner monitors, often with larger screens. Need for integrated rack systems With the increase of IP-based systems comes the need for integrated rack systems that include advanced functionality such as cable management, adds Jim Coleman, National Sales Manager, AFC Industries. Server rooms are environmentally controlled by cooling systems and power systems monitored on the IP network. Low-profile flat screens allow centres to utilise space vertically, thus creating a smaller footprint for the consoles. Additionally, with IP-based systems, workstations will have a smaller footprint because there is less cumbersome equipment. In most cases the servers are stored in a secured, climate controlled environment to eliminate overheating of the servers and maintain their security, says Coleman. This environment also helps with cable and power management. AFC builds technical furniture racks that adhere to the precise needs of computer network server room operators. The company designs and fabricates LAN workbenches with versatile functionalities, and server room workstation racks that are scalable. There is a complete line of IT workbenches, IT computer racks and computer server rack mounts with flexible mounting options. In most cases the servers are stored in a secured, climate controlled environment to eliminate overheating of the servers and maintain their security Flexible control room designs Matko Papic, Chief Technology Officer of Evans Consoles, says the transition from bulky CRT equipment to flat-screen (lower profile) monitors was a major disruption in control room design; it changed the whole dynamic. Another evolution is the use of IP video streaming, which allows more flexibility in manipulation of audio-video content, and requires more flexible control room designs. Another shift, driven by larger, higher-definition monitors, is a shift to fewer monitors that display more information. Instead of a smaller monitor for each information stream, larger monitors now consolidate that information into "dashboard" displays. Looking ahead, control rooms will need to be more flexible, both in the initial design and the ability to adapt to changing technology, says Papic. Legacy customers who are currently using PCs may be moving to more remote applications. Sit-stand equipment will continue to be increasingly prevalent. "There will be more emphasis on flexibility, technology integration, and the ability to change over the life of the system," says Papic. Consolidation of multiple operations into a single system A trend in security is consolidation of multiple physical operations into a single system, says Papic. As a result, more customers are taking more interest in alarm management and situational awareness. How is the technology being used in terms of alarm triggers? How can the systems react rapidly and provide information to a larger audience in the control room? These questions impact how control rooms are designed, and Evans Consoles can adapt lessons learned from other markets to these trends in the security arena. Greater use of technology is inevitable, says Coleman of AFC Industries. "It is virtually impossible for humans to monitor all security data at the street level in our cities," he says. "As computers become more powerful and their programs more all-encompassing, we will see a greater shift to robotic and technology uses that will provide enhanced monitoring capabilities and safety Read our Control Rooms series here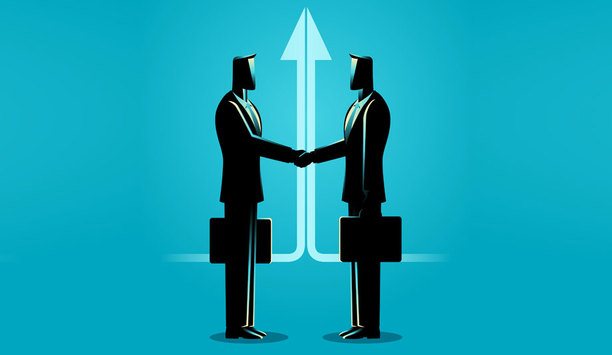 Will security industry consolidation stifle innovation?
The security industry will continue to see consolidation through acquisition in 2017. At the advent of IP camera adoption, we saw a great decline in large vertically integrated companies, which spurred a new era of innovation within smaller IP camera manufacturers, VMS providers and other hardware companies for storage and managed switches. We are now living in a new era of consolidation that is taking us full-circle back to vertical integration. Ultimately, the industry as a whole suffers because this consolidation will stifle innovation until the next big technology disruption takes shape. Interoperability across different verticals This time last year, we noted that the marketplace was moving toward converged technologies and the need for alarm management across multiple platforms into a common interface, turned out to be a popular request. If anything, we are only seeing just the beginning phases of this transition. The biggest surprise is that interoperability is not only confined to security technology, but also extends to parallel systems such as building automation, safety and environmental controls, and even Enterprise Resource Planning (ERP) software. Using Video Event Management Software (VEMS) alongside these intelligent platforms proves to be a valuable verification process for many new and exciting vertical markets. Arteco plans to continue the revenue growth and brand awareness achieved in 2016 Event-based video security software At Arteco, our highest growth sectors tend to be slightly insulated from economic fluctuation in the sense that we focus on securing critical infrastructure (electrical utilities and communications) as well as corporate and education campuses. Unfortunately, the continued growth in active shooter incidents have made physical security concerns top of mind for many organisations regardless of economic impact. The unexpected repercussions are that many new security technologies are emerging that cater to real-time event notification on both the macro and micro level. The exciting part of this trend is that users are leveraging a layered approach with multiple autonomous applications working together toward a common goal to improve security, which will hopefully ensure a high level of protection. Business growth and challenges Business has continued to grow year-over-year, and 2016 was a huge step forward for Arteco not only in terms of revenue growth, but also increased brand awareness in the United States and abroad. Our biggest challenge continues to be the crowded VMS market, which is filled with lower cost or even free substitute products. We are making great strides in overcoming this challenge by having a wonderful team of people, both on the technical and sales side of the organisation, who are focused on finding new and innovative ways to advance intuitive, open and affordable event-based and intelligent video security software into 2017. See the full coverage of 2016/2017 Review and Forecast articles here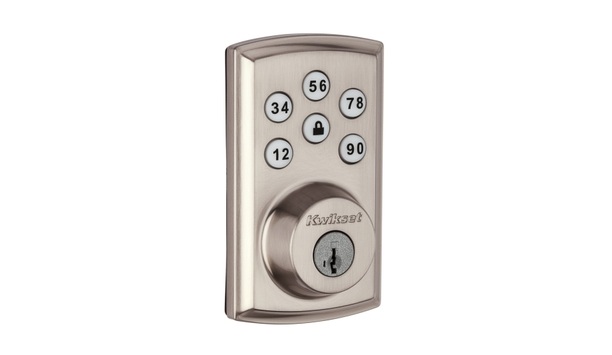 Kwikset secures D.R. Horton homes by providing SmartCode 888 Deadbolt Lock
Kwikset brand of Spectrum Brands, Inc. – Hardware & Home Improvement Division, announces that its SmartCode 888 Deadbolt Lock was chosen to become part of the new Home is Connected smart home system from D.R. Horton, Inc. The inclusion of Kwikset's SmartCode 888 in the system was based on its value (great functionality at an entry-level price), reliability, and high degree of security. Incorporating the latest Z-Wave 500 chipset, the SmartCode 888 offers keyless entry through a convenient, easy-to-use touchpad. Kwikset's patented Home Connect technology enables the lock to wirelessly communicate with other devices in the home through a third-party smart home controller, as well as to remotely check the door lock status, lock or unlock the door and receive notifications. Innovative program D.R. Horton's Home Is Connected system is included in the base price of each new home from the company's family of brands D.R. Horton's 'Home Is Connected' system is included in the base price of each new home from the company's family of brands. The system includes a robust central hub by Qolsys that controls the smart home features, including a home alarm and automation platform by Alarm.com, Honeywell Home thermostat from Resideo, smart switches by Eaton Corporation, video doorbell by SkyBell and hands-free, voice-first experiences with Amazon Alexa. "We are pleased to be part of such an innovative program created by the nation's largest volume homebuilder," said Dave Seeman, Director of National Builder Accounts, Kwikset and Baldwin, Spectrum Brands, Inc. – Hardware & Home Improvement Division. Convenience of keyless entry "We are confident that buyers of D.R. Horton homes will not only appreciate the security and convenience of keyless entry that our SmartCode 888 provides, but also the endless benefits of whole home automation. To be a part of a system that includes such well-known, reputable brands indicates to us the high level of trust D.R. Horton puts in our products." Brad Conlon, Vice President of National Accounts for D.R. Horton, said, "We are pleased to work with Kwikset to provide this essential component to D.R. Horton's new Home is Connected smart home system. We know our customers will appreciate the peace of mind that comes from Kwikset's SmartCode 888 lock and the Home is Connected system overall."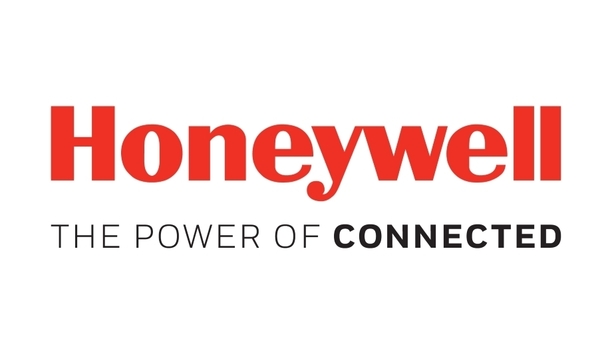 Honeywell Integrates Intel® Vision products to add artificial intelligence capabilities to video security and surveillance
Honeywell announced a technology integration with Intel that will enable new artificial intelligence (AI) capabilities in its MAXPRO® connected security platform. The new security platform, which will support MAXPRO Network Video Recorders (NVR) and Video Management Systems (VMS), will incorporate Intel® Vision products that enable advanced analytics, deep learning and facial recognition capabilities. These greatly enhanced security solutions will drive cost and time savings by significantly reducing false alarms and will meet compliance requirements such as General Data Protection Regulation (GDPR) through identity anonymisation. Commercial building security "Ensuring the security of commercial buildings and the safety of those within them has always been Honeywell's top priority," said Pete Lau, President, Commercial Security, Honeywell. "With emerging technology like analytics, facial recognition and deep learning, Honeywell and Intel are connecting buildings and protecting people like never before." End users require a solution that combines both building security and IT systems to address the challenge Advances in security and surveillance technology have increased demand for high-definition video and imaging offered by Internet Protocol (IP) cameras. The video surveillance global market is estimated to exceed $68 billion by 2023. At the same time, the technology to properly process the surge in vision data has lagged. End users require a solution that combines both building security and IT systems to address the challenge. AI capabilities and enhanced site security The integration of Intel Vision Products into the Honeywell MAXPRO NVR and VMS products will result in solutions that enhance site security and operator productivity. These integrated, customisable products will accelerate the processing time of each video stream and increase the number of cameras that can stream in real time through a single device. The adoption of Intel® Vision Accelerator Design products will provide Honeywell's security offerings with advanced AI capabilities with computational efficiency, allowing them to analyse video data with improved detection accuracy. Securing buildings, campuses and banks The Honeywell MAXPRO solution allows customers to process and analyse visual data" "With rapid advances in AI technology fuelled by the influx of enormous amounts of visual data, our customers are presented with powerful new opportunities in multiple areas including edge video analytics and security," said Jonathan Ballon, Vice President, Intel Internet of Things Group. "The Honeywell MAXPRO solution, powered by Intel Vision Products, allows customers to process and analyse visual data in near real-time to make decisions faster, drive faster time to results and help ensure secure buildings, campus environments and banking institutions." OpenVINO™ toolkit Beyond the software and hardware integrations, the partnership will also leverage the Intel® Distribution of OpenVINO™ toolkit, which fast tracks the development of computer vision and deep learning inference into vision applications. Through the toolkit, end users can accelerate computer vision performance, shorten vision solution development, and streamline deep learning inference and deployment. The toolkit's deep learning capabilities will support Honeywell's Face Recognition analytics, providing another layer of detail in the software that allows it to learn faces of known entities in an organisation. The software is also capable of removing face recognition data it doesn't recognise in compliance with GDPR requirements. Intel IoT RFP Ready Kits are focused technology offerings that solve a class of market problems IoT Solutions Alliance Honeywell will join the Intel IoT Solutions Alliance (ISA) and participate in Intel IoT RFP Ready Kits. A global organisation comprised of more than 250 technology companies, ISA is dedicated to the development of scalable IoT and machine internet solutions. Intel IoT RFP Ready Kits are focused technology offerings that solve a class of market problems, have been deployed and tested in the field, and provide bundled hardware, software and support. The technology is designed to grow with customer requirements. Honeywell MAXPRO and Face Recognition are among a suite of vision security solutions alongside Xtralis LoiterTrace, an image analysis tool that identifies and tracks suspicious activity, and Xtralis IntrusionTrace, a video analytics program for real-time intrusion detection. The solutions suite is ideal for high traffic, sensitive environments including enterprise campuses, pharmaceutical companies, and banking and financial institutions.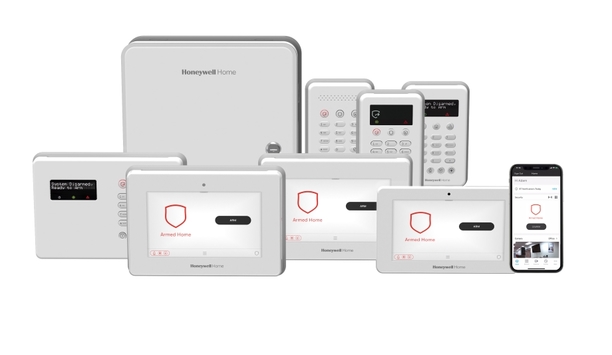 Resideo Technologies showcases latest security and smart home technologies at ISC West 2019
Resideo Technologies, Inc. is highlighting its latest offerings at ISC West 2019 for the first time as a standalone company, following its successful spinoff from Honeywell. The security industry will see Resideo's new home automation platforms, a new security dealer loyalty program and how the companies' new voice, video and mobile solutions integrate with consumer's connected lifestyles to give dealers opportunities to expand their businesses. Home security "We are fully committed to providing our dealers with the right products and programs they need to win more customers, keep them longer and drive profits, while delivering an exceptional homeowner experience," said Alice DeBiasio, vice president and general manager, Residential Pro Security at Resideo. "Increasingly, a majority of consumers prefer to have a professional install their home security system because it offers them assurance it was done right and will work correctly when they need it. It's the professionally installed and monitored solution that helps homeowners have peace of mind that if something happens, their local police or emergency personnel will be alerted to help protect what matters most – their loved ones, valued possessions and property." The loyalty program provides sales and marketing support, training and financial rewards Premier security dealer programme Further demonstrating its commitment to the professional channel, the company has launched the Resideo Premier Security Dealer Program to help participating dealers expand in the security and smart home market, while driving value for homeowners. Led by industry veterans and designed with input from top security dealers, the loyalty program provides sales and marketing support, training and financial rewards, and will help dealers differentiate in today's market. Next generation security platform Resideo is showing the new Honeywell Home ProSeries Security and Smart Home Platform that will be available later this year. From an entry-level security installation to a fully integrated smart home solution, the ProSeries was designed to give dealers the end-to-end platform they need to deliver a complete security and smart home solution. The platform offers fast and responsive operation and creates a sophisticated user experience that is simple to understand. The ProSeries boasts numerous features to fit today's consumer lifestyle including built-in voice control for hands-free operation A common user interface is featured across all customer touchpoints – panel, touchscreen, app – making the system easy for consumers to learn and operate. In addition, the ProSeries boasts numerous features to fit today's consumer lifestyle including built-in voice control for hands-free operation, video alarm verification to reduce false alarms, and the convenience of Bluetooth system disarming. Line of sensors and life safety devices Built on a common platform, dealers can learn one system and know them all for easy installation and support. The expanded line of sensors and life safety devices are interchangeable across the entire platform to help reduce inventory and training costs, and user-replaceable parts provide added convenience and help to reduce truck rolls. Additionally, the new system features a modular design with expansion modules, allowing dealers to buy only what they need to help drive down operating costs. The ProSeries platform will integrate with the next generation of Resideo Total Connect for a seamless user experience. The updated platform features a redesigned consumer interface, faster connection and improved functionality, all streamlined with remote programming and device management through AlarmNet 360. Other technologies on display Expanding Smart Home Ecosystem: As voice assistants continue their use in homes, Resideo is expanding its ecosystem with key integrations to give users control of their system from their voice assistant platform of choice. In addition to Amazon Alexa, Total Connect will integrate with Google Assistant to provide additional voice controls, as well as IFTTT to help users connect more devices and services together for a broader platform. Total Connect Intelligent Multi-Family Property Solutions: New feature allows property managers, builders and others to remotely manage multiple properties while offering smart security options to renters. LTE (Long Term Evolution) Cellular Communicators: Resideo's expanded line of LTE radios provides enhanced security and system longevity. Dealers are invited to visit the LTE opportunity pavilion located within Resideo's booth to learn how they can turn routine upgrades into new sales opportunities. Tuxedo Graphic Touchscreen for VISTA®: The new Tuxedo graphic touchscreen controller offers a friendly user interface and seamless integration with security and automation, to help attract new customers and upgrade existing ones In addition, Brandon Board, chief information security officer at Resideo, will participate in the session Consumer Privacy – How Can Security Lead the Way? on Thursday, April 11, at 9:45-10:45 a.m. PDT. The panel session will explore current practices and opportunities for the security industry to strengthen their leadership in privacy standards.
Featured white papers
Five things to consider for AI with video technology
Download
OSDP is the strongest access control for your business
Download
Preparing your organisation with quality situational awareness
Download