Hikvision CCTV Switchers & Switches
(14)
Browse CCTV Switchers & Switches
CCTV switcher products updated recently
Surge protection for security installations: 2017 saw increased investment
In 2017, DITEK saw how power surges from the many natural disasters that took place damaged many businesses. In a natural disaster, or even everyday business operations, a facility's entire investment in security, life safety and surveillance systems technology can be disabled or rendered useless in a few seconds. Surge protection solutions can mitigate those risks and protect security investments. Proactive approach to risk mitigation Throughout 2017, we also witnessed a change in how enterprises view surge protection, which included how investments are being made in surge protection to protect valuable security, life safety and surveillance systems, while also reducing downtime, manpower costs, liability vulnerabilities, and possibly compliance issues that can force businesses to actually cease operations. Effective security management is about mitigating risks. But risks cannot be mitigated without a proactive approach. Enterprises and integrators, who take the time to assess risk and to develop a strategy to incorporate effective detection, deter and response criteria to protect physical assets will be successful in 2018. 2018 and beyond That strategy includes designing surge protection into new security systems, while also adding surge protection to existing systems. Enterprises and security integrators who implement a surge protection strategy during security planning processes – or after – will be exercising prevention and mitigation, and they will be successful in 2018 and beyond. Surge protection devices have an untapped potential for enterprise surveillance and security systems In 2017, Ditek continued to offer security end users a solid surge protection solution. We also successfully educated system integrators, who are seeking value-added products or services to incorporate into their portfolios, on the importance of surge protection devices. Educating security integrators We believe that surge protection devices have an untapped potential for enterprise video surveillance and security systems, because they can and do meet safety and security challenges that have been rarely identified in the past. We are looking forward to 2018, when we will continue to develop new surge protection products – including a new product engineered to protect up to twelve individual fuel dispensers, which is critical to the financial operation of convenience stores. We will also continue to educate security integrators about the importance of including surge protection in the design/build RFP, to not only secure an enterprise's valuable security equipment, but also to help integrators to differentiate their capabilities and knowledge from the competition.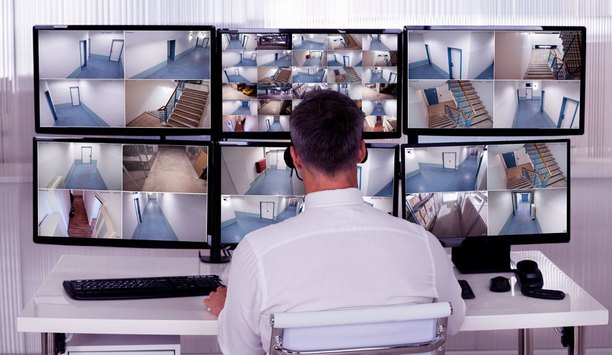 Technology evolution leads to changes in security control room furniture
Technology is changing the look and function of today's security control rooms. Old-school CRT (cathode-ray tube) monitors are giving way to the thinner, flat screen monitors in the control room environment, but the transition is gradual. Randy Smith of Winsted still sees many control rooms that need to make the conversion, which is a boon to his company's business. Furniture today is designed differently to accommodate the thinner monitors, often with larger screens. Need for integrated rack systems With the increase of IP-based systems comes the need for integrated rack systems that include advanced functionality such as cable management, adds Jim Coleman, National Sales Manager, AFC Industries. Server rooms are environmentally controlled by cooling systems and power systems monitored on the IP network. Low-profile flat screens allow centres to utilise space vertically, thus creating a smaller footprint for the consoles. Additionally, with IP-based systems, workstations will have a smaller footprint because there is less cumbersome equipment. In most cases the servers are stored in a secured, climate controlled environment to eliminate overheating of the servers and maintain their security, says Coleman. This environment also helps with cable and power management. AFC builds technical furniture racks that adhere to the precise needs of computer network server room operators. The company designs and fabricates LAN workbenches with versatile functionalities, and server room workstation racks that are scalable. There is a complete line of IT workbenches, IT computer racks and computer server rack mounts with flexible mounting options. In most cases the servers are stored in a secured, climate controlled environment to eliminate overheating of the servers and maintain their security Flexible control room designs Matko Papic, Chief Technology Officer of Evans Consoles, says the transition from bulky CRT equipment to flat-screen (lower profile) monitors was a major disruption in control room design; it changed the whole dynamic. Another evolution is the use of IP video streaming, which allows more flexibility in manipulation of audio-video content, and requires more flexible control room designs. Another shift, driven by larger, higher-definition monitors, is a shift to fewer monitors that display more information. Instead of a smaller monitor for each information stream, larger monitors now consolidate that information into "dashboard" displays. Looking ahead, control rooms will need to be more flexible, both in the initial design and the ability to adapt to changing technology, says Papic. Legacy customers who are currently using PCs may be moving to more remote applications. Sit-stand equipment will continue to be increasingly prevalent. "There will be more emphasis on flexibility, technology integration, and the ability to change over the life of the system," says Papic. Consolidation of multiple operations into a single system A trend in security is consolidation of multiple physical operations into a single system, says Papic. As a result, more customers are taking more interest in alarm management and situational awareness. How is the technology being used in terms of alarm triggers? How can the systems react rapidly and provide information to a larger audience in the control room? These questions impact how control rooms are designed, and Evans Consoles can adapt lessons learned from other markets to these trends in the security arena. Greater use of technology is inevitable, says Coleman of AFC Industries. "It is virtually impossible for humans to monitor all security data at the street level in our cities," he says. "As computers become more powerful and their programs more all-encompassing, we will see a greater shift to robotic and technology uses that will provide enhanced monitoring capabilities and safety Read our Control Rooms series here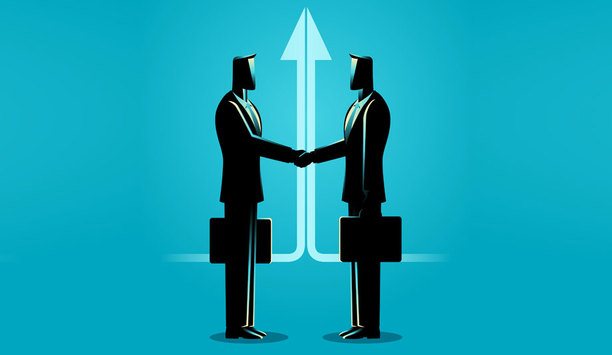 Will security industry consolidation stifle innovation?
The security industry will continue to see consolidation through acquisition in 2017. At the advent of IP camera adoption, we saw a great decline in large vertically integrated companies, which spurred a new era of innovation within smaller IP camera manufacturers, VMS providers and other hardware companies for storage and managed switches. We are now living in a new era of consolidation that is taking us full-circle back to vertical integration. Ultimately, the industry as a whole suffers because this consolidation will stifle innovation until the next big technology disruption takes shape. Interoperability across different verticals This time last year, we noted that the marketplace was moving toward converged technologies and the need for alarm management across multiple platforms into a common interface, turned out to be a popular request. If anything, we are only seeing just the beginning phases of this transition. The biggest surprise is that interoperability is not only confined to security technology, but also extends to parallel systems such as building automation, safety and environmental controls, and even Enterprise Resource Planning (ERP) software. Using Video Event Management Software (VEMS) alongside these intelligent platforms proves to be a valuable verification process for many new and exciting vertical markets. Arteco plans to continue the revenue growth and brand awareness achieved in 2016 Event-based video security software At Arteco, our highest growth sectors tend to be slightly insulated from economic fluctuation in the sense that we focus on securing critical infrastructure (electrical utilities and communications) as well as corporate and education campuses. Unfortunately, the continued growth in active shooter incidents have made physical security concerns top of mind for many organisations regardless of economic impact. The unexpected repercussions are that many new security technologies are emerging that cater to real-time event notification on both the macro and micro level. The exciting part of this trend is that users are leveraging a layered approach with multiple autonomous applications working together toward a common goal to improve security, which will hopefully ensure a high level of protection. Business growth and challenges Business has continued to grow year-over-year, and 2016 was a huge step forward for Arteco not only in terms of revenue growth, but also increased brand awareness in the United States and abroad. Our biggest challenge continues to be the crowded VMS market, which is filled with lower cost or even free substitute products. We are making great strides in overcoming this challenge by having a wonderful team of people, both on the technical and sales side of the organisation, who are focused on finding new and innovative ways to advance intuitive, open and affordable event-based and intelligent video security software into 2017. See the full coverage of 2016/2017 Review and Forecast articles here
Hikvision intelligent traffic management system to help vehicles to flow through Xi'an city
Traffic continues to grow in every major city. But how do people beat congestion in these restricted urban spaces? In China's ancient-walled city of Xi'an, they're adopting an intelligent traffic management system based on Hikvision technology - and boosting traffic flow while reducing journey time. The Chinese city of Xi'an, known as Chang'an in ancient times, was the centre of ancient oriental civilisation. Thirteen dynasties spanning Chinese history have chosen Xi'an as their capital. Today, Xi'an is not simply a part of history: it's a high-tech hub, renowned across China for its scientific research and education, manufacturing, technology, and transportation. In spite of being a modern hub, Xi'an still retains its 'checkerboard' layout from the Tang Dynasty, complete with its border of tall and ancient walls. Urban Traffic Administration Nevertheless, while economic growth has enabled the city to develop, the walls place great restrictions on the city's daily movement - especially to its burgeoning traffic. Vehicles can only enter and exit through the city gates, but with some three million vehicles in the city, the limited number of entrances was beginning to cause serious congestion. What's more, there are also many ancient ruins in the city, which were further limiting the development of the urban area. Managing a growing city while protecting its history presented a serious challenge to Xi'an Plus, as of 2018, the city was home to over 10 million people, while the number of construction projects was steadily increasing. Managing a growing city while protecting its history presented a serious challenge to Xi'an. So, to address this, Xi'an Urban Traffic Administration turned to Hikvision and its intelligent cameras. Traffic sensing system "Xi'an's city walls make it impossible to increase the size of the urban area. So, it was only through technology that we could allow the modern city to grow and develop," says Lihu Ma, the Project Manager from Hikvision. "A core part of the Hikvision solution involves our AI-powered video technology." The Xi'an traffic police worked with experts from Hikvision, as well as urban planning experts, internet service providers and other technology companies, to design and implement an intelligent traffic management system. The construction of this system fully utilises Hikvision's core advantages in urban transportation intelligence, employing AI-powered video to create a powerful traffic sensing system. Physical urban transportation network The latest sonar monitoring equipment is being used to detect illegal use of car horns in banned areas "Effectively, we are building a bridge between an intelligent digital world and the physical urban transportation network in Xi'an," explains Lihu. The intelligent traffic management system analyses comprehensive and detailed data about the movement of traffic through the urban Xi'an area, and uses the insight gathered to make the flow of traffic more smoothly in three key ways. Comprehensive road traffic violation monitoring Xi'an traffic police have installed Hikvision's Checkpoint Capture Cameras and Intersection Violation Capture Units as part of a monitoring system that can detect illegal vehicle behaviour at intersections. These full view ultra-high zoom cameras record vehicles making illegal maneuvers - such as running red lights, making banned turns and illegal lane changes - in real time. What's more, the latest sonar monitoring equipment is being used to detect illegal use of car horns in banned areas. Intelligent mobile applications Visual integrated command and dispatching platform Using real-time video streams from Hikvision Traffic Flow Capture Cameras, a number of road condition perception technologies, plus intelligent mobile applications, Xi'an traffic police has created a visual command and control centre, coupled with an intelligent police dispatch system. All data is aggregated and dynamically displayed on a large screen in the command and control centre. In the event of a traffic incident, the system generates dispatch recommendations intelligently, according to the location and distribution of traffic police officers throughout the city. Those closest to an incident receive an automated message to their mobile terminals, enabling them to arrive at the scene quickly. Intelligent traffic management system The Xi'an traffic management team also employs congestion management practices More importantly, the intelligent traffic management system uses advanced machine learning capabilities to gain insight into typical congestion patterns, in order to actively identify potential traffic events before they happen. By analysing large volumes of road condition data and information from Hikvision's intelligent video cameras, the system can predict which intersections are most prone to congestion and when, enabling traffic police to put evasive measures in place before serious issues arise. Improved vehicle flow capacity with intelligent signal control The Xi'an traffic management team also employs congestion management practices to ease the flow of traffic, largely through the optimisation of signal timing. Using Hikvision intelligent video cameras coupled with augmented reality (AR) technology, the intelligent traffic management system analyses traffic flow data and dynamically alters the timing of signal lights accordingly. Adjusting signal timing It will monitor traffic flow, queue length and average driving speed in all directions of intersections in real-time, automatically adjusting signal timing to optimise the flow of vehicles. The Xi'an traffic management system has now been trained with a wealth of traffic data, including Hikvision video, enabling it to build multiple intelligent algorithms for managing congestion in the city. Driver behaviour is improving, and drivers are becoming more compliant with the rules of the road First of all, map-based congestion reports suggest that Xi'an's congestion rankings have improved significantly. In fact, compared with the test results of pilot roads before the system went live, intelligent signal control alone has increased the throughput of traffic by 10%, while the average vehicle journey time is reduced by about 12%. What's more, driver behaviour is improving, and drivers are becoming more compliant with the rules of the road. Traffic incident warning function Traffic law enforcement data reveals that traffic offences are generally decreasing, with traffic violations dropping by some 30% in one short-term observation. Additionally, thanks to the proactive traffic incident warning function, the incident detection rate has also increased by more than 30% compared to the traditional model. With the continuous optimisation of the system algorithm, plus ongoing installation of monitoring equipment, the accuracy of this identification will only improve. In the process of urbanisation, tackling congestion is not only about improving the flow of the transportation network: it's also basic governance for building a smart city.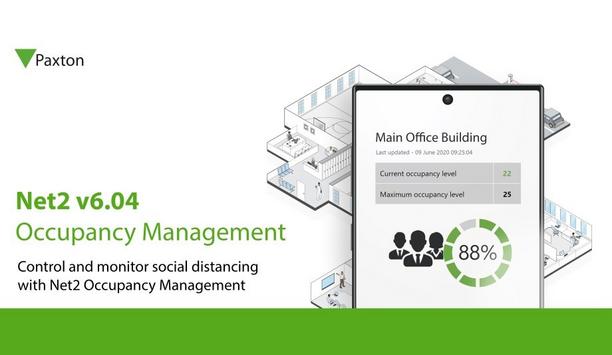 Paxton unveils new version v6.04 Net2 Occupancy Management & Thermal Scan integrations to facilitate COVID-secure Buildings
Paxton Access Ltd. (Paxton) has announced new additions to their renowned Net2 access control product line, helping installers make their customers' buildings more COVID-secure. The latest version of Net2 – v6.04 has been in rapid development since May 2020 and is now ready for installers to download. Net2 – v6.04 The latest version features Net2 Occupancy Management, which allows enterprises to limit the number of people in any given area, either barring access or sending an email or text to the building manager when a space nears capacity. It works across multiple areas of a site and can be set to operate a one-in, one-out system to support social distancing measures. In addition to this update, installers who want to use thermal scanning to help limit the spread of the virus can do so with three new thermal scan integrations. Making buildings more COVID-secure We understand the important part that access control plays in managing the flow of people around a building" Adam Stroud, Chief Executive Officer (CEO) at Paxton Access Ltd. stated, "We understand the important part that access control plays in managing the flow of people around a building in order to support a hygienic environment. In addition, controlling the density of people in any given area is a valuable tool to help businesses of all types to become 'COVID-secure'." Adam adds, "Net2 is one of the best-selling access control systems and so we have developed the new Occupancy Management feature to meet this specific need. For new and existing Net2 customers we hope that this new functionality helps the efforts that we are all making to observe social distancing and keep people safe." Occupancy Management with Net2 v6.04: Ensure users maintain a safe social distance by setting and controlling the maximum number of people in any given area. Real-time visual reports - see live occupancy levels in a clear, web-based visual report from smartphone, tablet, PC or widescreen wall display. Dynamic control of entry permissions - set alerts and prevent user access when maximum capacity is neared or reached. Simplified area management - set and manage multiple areas simultaneously, with specific occupancy levels per area. Support continuous flow of people movement with one-in-one-out user access when people numbers are high. Thermal scan hardware Paxton has also tested a range of thermal scan hardware and the company's free 45-minute webinars will take installers through what is available and how to apply it. Paxton references solutions from Hikvision - Face Recognition Terminal (Minmoe), Dahua Technology - Thermal Temperature Station and ZKTeco – SpeedFace to help ensure health and wellbeing in high security areas and identify people that could be at risk, quickly. Net2 integrations with Hikvision, Dahua, and ZKTeco solutions Paxton has validated Net2 integrations with Hikvision, Dahua, and ZKTeco Paxton has validated Net2 integrations with Hikvision, Dahua, and ZKTeco. However, Net2 can work with most thermal devices that utilise a Wiegand output. Paxton has been running their 'Guide to COVID-secure Buildings' webinars to help get the U.S. back to work safely. Installers receive a live 45-minute webinar that will take them through the CDC and OSHA guidelines, as well as a free end-user guide to help their customers understand the access control solutions available when updating their buildings. 'Guide to COVID-secure Buildings' webinars Gareth O'Hara, the Chief Sales Officer at Paxton Access Ltd. said, "We've had a great response from customers so far, with hundreds joining us in the first couple of weeks. The webinar provides installers with practical access control solutions that businesses need now." He adds, "The new Occupancy Management feature in Net2 has been eagerly anticipated and we are looking forward to getting it out there to help with social distancing on sites around the world. We are continuing to develop Net2 in line with installer feedback to provide even more flexibility for COVID-secure buildings, so watch this space." Paxton's latest webinar, the Guide to COVID-secure Buildings with Net2 started on June 30 and runs twice weekly.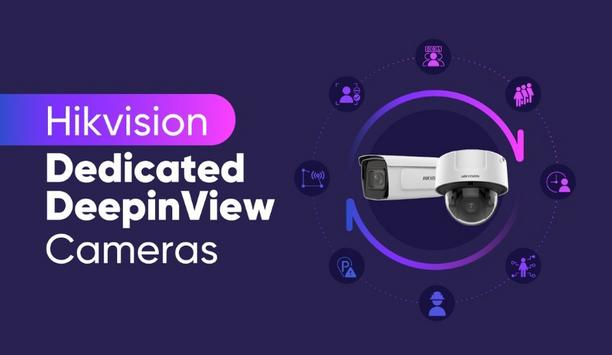 Hikvision unveils new Dedicated Subseries addition to its DeepinView camera line
Hikvision, an IoT solution provider with video as its core competency, has announced a brand-new addition to its DeepinView camera line: the Dedicated Subseries. This unprecedented new addition loads a batch of AI-powered deep learning algorithms into each unit, boasting stunning performance and cost-effective pricing. Dedicated DeepinView Cameras Over the last few years, Artificial Intelligence (AI) has been applied in many ways in security markets. As technology advances, AI chipset performance has improved to enable massive computing power using various algorithms and contributing to multi-intelligence functionality and higher accuracy. The new Dedicated DeepinView Cameras are an example of these advances, incorporating several AI-powered deep learning algorithms in one unit. What's more is that these algorithms can be switched, thereby essentially putting 5 or 6 unique cameras in one housing. Integrated with enhanced AI technology Embedding switchable algorithms is a significant step for Hikvision to take in its AI product development" "Embedding switchable algorithms is a significant step for Hikvision to take in its AI product development. In a world of ever-changing technologies and functionalities, this approach creates great value for end users to try new technologies to ensure security, as well as to implement business intelligence and other applications," said Frank Zhang, President of the International Product and Solution Center at Hikvision. He adds, "The benefits of our new offerings are numerous including reduced costs, improved efficiency, and speedy and effective incident response." Vehicle analysis capability The Dedicated DeepinView cameras combine two product categories – the first is vehicle analysis where cameras combine automatic number plate recognition (ANPR) with vehicle attribute recognition. Attributes include the vehicle's make, colour, and direction of movement. Typical uses include installation at checkpoints of city streets and at entrances & exits of buildings or industrial parks. Switchable deep learning algorithms Models in the second category boast six switchable deep learning algorithms in one camera housing, including facial recognition, face counting, hard hat detection, perimeter protection, queue management, and multiple-target-type detection (detecting multiple targets and multiple types of targets at once). Accordingly, users can simply enable an algorithm manually for dedicated use, and then later switch the algorithm as needed. One example of a switchable algorithm is hard hat detection. This algorithm can be used on construction sites to ensure safety and compliance. Face-counting function Specially-equipped DeepinView cameras can precisely distinguish a worker on the site wearing a hard hat from those without one, and automatically deliver alerts when the hard hat violation is detected. Another example is in a retail setting, a face-counting function can be enabled to precisely count customers entering and leaving the store. Repeat customers and store staff can be automatically excluded in the process, helping store managers count new customers with precision. Flexibility among algorithms enables users to also switch among: Perimeter protection – To monitor outdoor areas needing security and deliver accurate alarms upon intrusions. Facial recognition – To grant authorised access to restricted areas in various organisations, such as school laboratories, archive rooms, and hospital pharmacies. Queue management – To better understand customer wait times, optimise staff levels, and enhance customer experience. DarkFighter and LightFighter technologies The Dedicated DeepinView Cameras are available in 2, 4, 8, and 12 MP resolutions Equipped with Hikvision's DarkFighter and LightFighter technologies, these cameras capture vivid and color images in extremely low-light environments or in scenes with strong backlighting where color and brightness balance is extremely difficult. Smooth Streaming mode further ensures a high-quality live feed. The Dedicated DeepinView Cameras are available in 2, 4, 8, and 12 MP resolutions for customers to choose from. Vibration detection Furthermore, metadata is supported to allow third-party platforms to receive data from Hikvision cameras for real-time video analysis or recorded into footage archives to enable rapid searching forensic evidence. Finally, these camera models also offer Vibration Detection for outdoor use, which detects and notifies users of vandalism.
Featured white papers
Building a safe ecosystem for visitors post COVID-19
Download
Smart security cameras: excellence in retail
Download
5 reasons to integrate mobile technology into your security solution
Download