Hikvision CCTV Switchers & Switches
(14)
Browse CCTV Switchers & Switches
CCTV switcher products updated recently


Surge protection for security installations: 2017 saw increased investment
In 2017, DITEK saw how power surges from the many natural disasters that took place damaged many businesses. In a natural disaster, or even everyday business operations, a facility's entire investment in security, life safety and surveillance systems technology can be disabled or rendered useless in a few seconds. Surge protection solutions can mitigate those risks and protect security investments. Proactive approach to risk mitigation Throughout 2017, we also witnessed a change in how enterprises view surge protection, which included how investments are being made in surge protection to protect valuable security, life safety and surveillance systems, while also reducing downtime, manpower costs, liability vulnerabilities, and possibly compliance issues that can force businesses to actually cease operations. Effective security management is about mitigating risks. But risks cannot be mitigated without a proactive approach. Enterprises and integrators, who take the time to assess risk and to develop a strategy to incorporate effective detection, deter and response criteria to protect physical assets will be successful in 2018. 2018 and beyond That strategy includes designing surge protection into new security systems, while also adding surge protection to existing systems. Enterprises and security integrators who implement a surge protection strategy during security planning processes – or after – will be exercising prevention and mitigation, and they will be successful in 2018 and beyond. Surge protection devices have an untapped potential for enterprise surveillance and security systems In 2017, Ditek continued to offer security end users a solid surge protection solution. We also successfully educated system integrators, who are seeking value-added products or services to incorporate into their portfolios, on the importance of surge protection devices. Educating security integrators We believe that surge protection devices have an untapped potential for enterprise video surveillance and security systems, because they can and do meet safety and security challenges that have been rarely identified in the past. We are looking forward to 2018, when we will continue to develop new surge protection products – including a new product engineered to protect up to twelve individual fuel dispensers, which is critical to the financial operation of convenience stores. We will also continue to educate security integrators about the importance of including surge protection in the design/build RFP, to not only secure an enterprise's valuable security equipment, but also to help integrators to differentiate their capabilities and knowledge from the competition.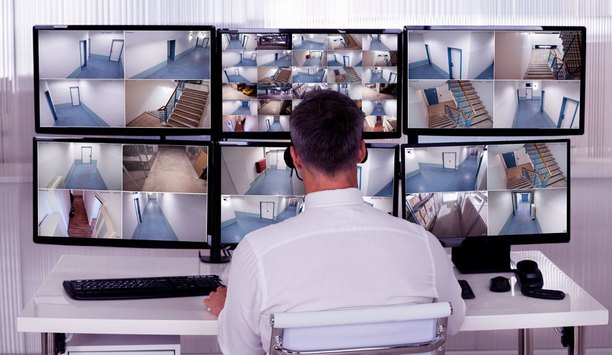 Technology evolution leads to changes in security control room furniture
Technology is changing the look and function of today's security control rooms. Old-school CRT (cathode-ray tube) monitors are giving way to the thinner, flat screen monitors in the control room environment, but the transition is gradual. Randy Smith of Winsted still sees many control rooms that need to make the conversion, which is a boon to his company's business. Furniture today is designed differently to accommodate the thinner monitors, often with larger screens. Need for integrated rack systems With the increase of IP-based systems comes the need for integrated rack systems that include advanced functionality such as cable management, adds Jim Coleman, National Sales Manager, AFC Industries. Server rooms are environmentally controlled by cooling systems and power systems monitored on the IP network. Low-profile flat screens allow centres to utilise space vertically, thus creating a smaller footprint for the consoles. Additionally, with IP-based systems, workstations will have a smaller footprint because there is less cumbersome equipment. In most cases the servers are stored in a secured, climate controlled environment to eliminate overheating of the servers and maintain their security, says Coleman. This environment also helps with cable and power management. AFC builds technical furniture racks that adhere to the precise needs of computer network server room operators. The company designs and fabricates LAN workbenches with versatile functionalities, and server room workstation racks that are scalable. There is a complete line of IT workbenches, IT computer racks and computer server rack mounts with flexible mounting options. In most cases the servers are stored in a secured, climate controlled environment to eliminate overheating of the servers and maintain their security Flexible control room designs Matko Papic, Chief Technology Officer of Evans Consoles, says the transition from bulky CRT equipment to flat-screen (lower profile) monitors was a major disruption in control room design; it changed the whole dynamic. Another evolution is the use of IP video streaming, which allows more flexibility in manipulation of audio-video content, and requires more flexible control room designs. Another shift, driven by larger, higher-definition monitors, is a shift to fewer monitors that display more information. Instead of a smaller monitor for each information stream, larger monitors now consolidate that information into "dashboard" displays. Looking ahead, control rooms will need to be more flexible, both in the initial design and the ability to adapt to changing technology, says Papic. Legacy customers who are currently using PCs may be moving to more remote applications. Sit-stand equipment will continue to be increasingly prevalent. "There will be more emphasis on flexibility, technology integration, and the ability to change over the life of the system," says Papic. Consolidation of multiple operations into a single system A trend in security is consolidation of multiple physical operations into a single system, says Papic. As a result, more customers are taking more interest in alarm management and situational awareness. How is the technology being used in terms of alarm triggers? How can the systems react rapidly and provide information to a larger audience in the control room? These questions impact how control rooms are designed, and Evans Consoles can adapt lessons learned from other markets to these trends in the security arena. Greater use of technology is inevitable, says Coleman of AFC Industries. "It is virtually impossible for humans to monitor all security data at the street level in our cities," he says. "As computers become more powerful and their programs more all-encompassing, we will see a greater shift to robotic and technology uses that will provide enhanced monitoring capabilities and safety Read our Control Rooms series here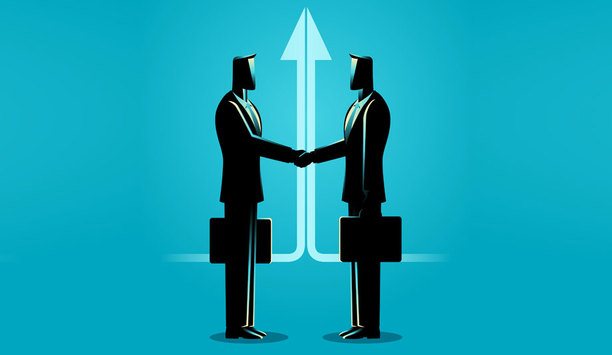 Will security industry consolidation stifle innovation?
The security industry will continue to see consolidation through acquisition in 2017. At the advent of IP camera adoption, we saw a great decline in large vertically integrated companies, which spurred a new era of innovation within smaller IP camera manufacturers, VMS providers and other hardware companies for storage and managed switches. We are now living in a new era of consolidation that is taking us full-circle back to vertical integration. Ultimately, the industry as a whole suffers because this consolidation will stifle innovation until the next big technology disruption takes shape. Interoperability across different verticals This time last year, we noted that the marketplace was moving toward converged technologies and the need for alarm management across multiple platforms into a common interface, turned out to be a popular request. If anything, we are only seeing just the beginning phases of this transition. The biggest surprise is that interoperability is not only confined to security technology, but also extends to parallel systems such as building automation, safety and environmental controls, and even Enterprise Resource Planning (ERP) software. Using Video Event Management Software (VEMS) alongside these intelligent platforms proves to be a valuable verification process for many new and exciting vertical markets. Arteco plans to continue the revenue growth and brand awareness achieved in 2016 Event-based video security software At Arteco, our highest growth sectors tend to be slightly insulated from economic fluctuation in the sense that we focus on securing critical infrastructure (electrical utilities and communications) as well as corporate and education campuses. Unfortunately, the continued growth in active shooter incidents have made physical security concerns top of mind for many organisations regardless of economic impact. The unexpected repercussions are that many new security technologies are emerging that cater to real-time event notification on both the macro and micro level. The exciting part of this trend is that users are leveraging a layered approach with multiple autonomous applications working together toward a common goal to improve security, which will hopefully ensure a high level of protection. Business growth and challenges Business has continued to grow year-over-year, and 2016 was a huge step forward for Arteco not only in terms of revenue growth, but also increased brand awareness in the United States and abroad. Our biggest challenge continues to be the crowded VMS market, which is filled with lower cost or even free substitute products. We are making great strides in overcoming this challenge by having a wonderful team of people, both on the technical and sales side of the organisation, who are focused on finding new and innovative ways to advance intuitive, open and affordable event-based and intelligent video security software into 2017. See the full coverage of 2016/2017 Review and Forecast articles here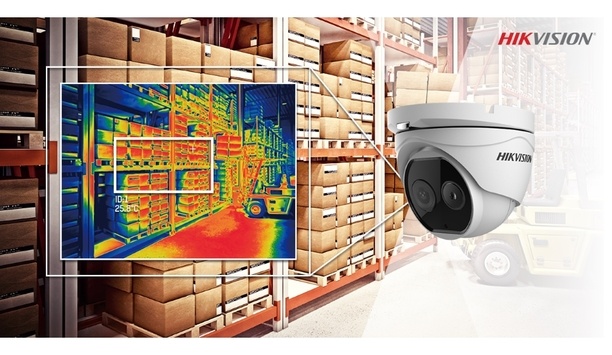 Hikvision unveils Thermal Bi-spectrum Deep Learning Turret Camera featuring Bi-spectrum image fusion technology
Hikvision, global supplier of innovative video surveillance products and solutions, has released a new Thermal Bi-spectrum Deep Learning Turret Camera, which will bring enhanced capabilities of indoor fire detection, including an advanced temperature anomaly alarm and visual warning. This new cost-effective camera (DS-2TD1217/V1 Series) reduces the risks of fire and property loss. Thermal Bi-spectrum DL Turret Hikvision's Thermal Bi-spectrum Deep Learning Turret Camera supports fire detection using high-quality internal hardware components to capture images using both visible light and infrared light, also called "bi-spectrum" image technology. The bi-spectrum image technology creates a picture-in-picture preview and image fusion The bi-spectrum image technology creates a picture-in-picture preview and image fusion, which can capture what caused the alarm and help personnel to check the situation quickly. It monitors through only one channel, reducing bandwidth and simplifying the live preview procedure of switching channels between thermal and optical channels. Bi-spectrum image fusion technology The bi-spectrum image fusion function also provides more image details under different environmental circumstances, making it easier to find hidden objects and document unusual events. The camera's image processing technology combines multiple image processing techniques to create the best thermal imaging results. It also utilises a 'noise equivalent temperature difference' (NETD) of less than 40 mK (this is a measure for how well a thermal imaging detector distinguishes between minute differences in thermal radiation within an image). This means that the lower the temperature difference sensed by the camera, the smaller the value and the better the image. Temperature anomaly alarm This new thermal camera also features a reliable temperature anomaly alarm, which will trigger an alarm once the temperature goes higher than a user-set limit. This setting effectively improves the pre-warning capability before a fire occurs and can alert safety personnel to eliminate hidden dangers before the temperature reaches ignition or combustion. In a practical application, it can help to detect smoking behaviors in the first place, especially for areas that are clearly prohibited from smoking like shopping malls or that are heavily banned like oil depots. Through effective alarms, staff can find and stop the person from smoking in time to reduce environmental pollution or fire damage caused by smoking. Deep Learning algorithm The camera contains a built-in GPU for running the deep learning algorithm for indoor monitoring In addition, the camera contains a built-in GPU for running the deep learning algorithm to effectively help indoor monitoring and detect illegal intrusion. Its intelligent video content analysis technology can help reduce false alarms by filtering out interference factors such as changes in lighting or movement of animals in the field of view. Only actual threats trigger alarms, making security measures vastly more efficient and preventing unwanted entry. Equipped for double-duty – fire detection and intrusion detection – this camera is highly recommended for use in indoor fire detection and intrusion detection solutions, especially in application scenarios such as warehouses, museums, data centers, and banks. Wide viewing angle (up to 90 degrees) along with relatively small and well-designed camera housings make them easy to install and convenient to use.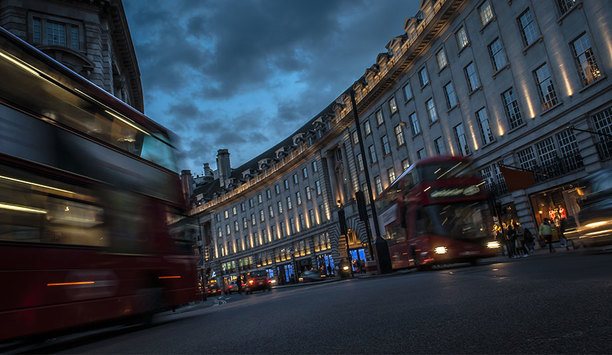 Video-centric innovation is expanding the safety of smart cities
Whether it is video analytic platforms to monitor traffic patterns or cameras deployed to help law enforcement ensure public safety, many cities are looking at advancements in video technology. Upgrade costs and technology compatibility issues are often front-and-centre when it comes to blending new technology with existing infrastructure. For example, if the city law enforcement officials want to improve video camera image quality, which can improve the evidentiary value of footage in prosecutions, they may look at newer HD or IP-based video systems. Upgrading to a hybrid DVR system Applications include perimeter monitoring, public parking, city transportation, square/town safety To stretch a tight budget, a migration plan to an IP-based camera system could be phased in over time by centering the upgrade on a new hybrid DVR system. This way, both existing analogue and newer IP-based cameras can be hooked into the system. For example, Hikvision's Smart City Solutions include systems for government services, transportation and traffic management, or any combinations of these. Applications include perimeter monitoring, public parking, city transportation, square/town safety and temporary surveillance. Data capture form to appear here! Heart of City strategy Dahua Technology, a video-centric smart IoT solution and service provider, has introduced its 'Heart of City (HOC)' strategy, which is in line with the top-level design experience from hundreds of city projects. The strategy is based on the maturity of five technologies – artificial intelligence (AI), big data, cloud computing, IoT and 5G. The combination will enable the evolution of smart city 3.0 and bring great changes to our life, according to Dahua. A 300-plus camera city centre video surveillance scheme in the UK city of Lincoln has been installed and commissioned using Dahua's cameras, monitors and switching equipment A 300-plus camera city centre video surveillance scheme in the UK city of Lincoln has been installed and commissioned using cameras, monitors and switching equipment from Dahua Technology. The design of the new all-wireless encrypted system was based around delivering flexible technology, reducing the total cost of ownership, ease of installation, lower maintenance requirements, smart edge analytics and remote connectivity. Future-proof radio network design Environmentally friendly aspects of the project included specifying lower-energy equipment, integrating remote support and recycling hardware wherever possible. The council employed independent consultants Lever Technology Group to help them ensure they had a robust and future-proof radio network design. The installation of the new IP full HD system and network is part of Lincoln's smart city strategy – Vision 2020 – which seeks to drive innovation in the city and harness new technologies to improve the lives of citizens. One of the results is the provision of free Wi-Fi in the city, working alongside the Dahua cameras using the same IP wireless network. Wearables for city surveillance Wearables are another new aspect of city surveillance system. For example, FLIR Systems, Inc. has announced FLIR TruWITNESS, a wearable sensor platform designed for city-level security and public safety operations. TruWITNESS combines video, audio, location data, Internet of Things (IoT) capabilities, and cloud and management software in one solution, allowing organisations to reach a new level of situational awareness. TruWITNESS is worn on an individual's body or mounted inside vehicles and is designed for any public safety organisation that requires on-scene, real-time mobile surveillance TruWITNESS is designed for any public safety organisation that requires on-scene, real-time mobile surveillance. Worn on an individual's body or mounted inside vehicles, TruWITNESS includes visible-video, audio, global navigation satellite system (GNSS), gyroscope, accelerometer and magnetometer sensors. These sensors combine to send alerts and stream data to a central command centre in real-time to ensure full situational awareness and global event handling. Featuring FLIR Neighbor Aware inter-device connectivity, TruWITNESS acts as an IoT device, triggering nearby TruWITNESS devices, fixed and motorised Pan-Tilt-Zoom (PTZ) security cameras, and other connected sensors to act upon an alarm event. TruWITNESS becomes a key component of FLIR Systems' Video Management System, United VMS, which command centres use to manage video surveillance. United VMS combines video, audio, and other related data and makes it available for real-time situation management and forensic purposes. Video analytics for crowd monitoring Crowd monitoring video analytics solutions monitor vast areas instantly alerting police of any overcrowding areasCrowd monitoring video analytics solutions continuously monitor vast areas instantly alerting police of any overcrowding areas. Qognify's crowd monitoring video analytics solution was successfully used during the Maratha Morcha in the city of Kolhapur, India, on October 15th, 2016. The system monitored approximately one million protestors through 165 cameras installed across city. Smart threshold alerts were streamed directly into the control room while the crowd was building up, so that action could be taken before the crowd density reached dangerous levels, alleviating crowd safety and stability. At the core of the solution is Situator, Qognify's advanced PSIM/Situation Management solution, which manages a myriad of security systems and sensors, including Qognify's video management solution, from a newly built state-of-the-art Command and Control Center. Security operators and officials have advanced situational awareness of what is happening in their city and where. Automated, pre-defined Standard Operating Procedures (SOPs) were designed, in the local language Marathi, for handling routine security incidents as well as disaster management, ensuring that the most effective response is initiated, and procedures are executed in a consistent manner. Maintaining law, order and safety Qognify also implemented its Safe City solution in Navi Mumbai, a planned township that was established to handle the population overflow from the overcrowded and ever-growing city of Mumbai, India. Together with CIDCO (City and Industrial Development Corporation, the agency established for managing the new city) and system integrator WIPRO, Qognify designed an integrated and holistic solution that helps Navi police to maintain law, order and safety. Qognify's Video Management Solution controls hundreds of surveillance cameras As a planned township, Navi Mumbai officials have the benefit of operating in a modern environment, allowing them to maximise Qognify's Safe City solution. The Qognify Situator is an advanced Situation Management platform, and Qognify's Video Management Solution controls the hundreds of surveillance cameras throughout the city. Role of standards in smart cities "Standards can assist in successfully deploying a comprehensive [safe cities] system with multiple technologies into a single, cohesive entity," said Per Björkdahl, Chair of the ONVIF Steering Committee. "With the ability to integrate various sensors and data from many different devices synthesised through one interface, government officials and law enforcement are afforded a more complete picture of their city's security." Deployment of facial recognition technology Live video streaming within the smart and safe city's infrastructure means video's capabilities can go beyond simple evidence recording and evolve into a tool that allows operations teams to monitor and remediate against incidents as they are happening. Facial recognition technology can be added on to any video surveillance camera that is recording at a high quality This can be taken one step further with the deployment of facial recognition via live streaming video. Facial recognition technology can be added on to any video surveillance camera that is recording at a high enough quality to identify faces. The technology works by capturing video, streaming the live video back to a control centre and matching faces against any watch lists that the control centre owns. Importantly, the data of people who aren't on watch lists is not stored by the technology. This technology can work to make the city safer in a number of ways. For example, facial recognition could spot a known drug dealer in a city centre where they weren't supposed to be, or facial recognition could identify if a group of known terror suspects were visiting the same location at the same time, and this would send an alert to the police.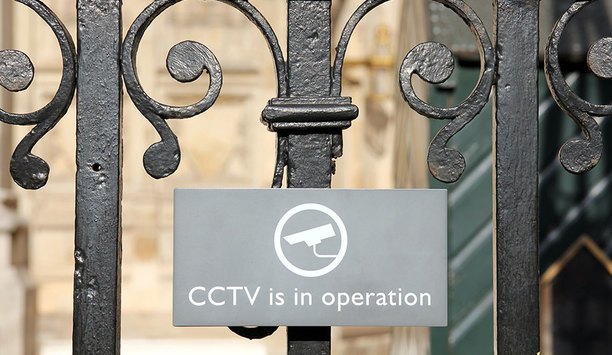 Secure by Default: New standard for surveillance products in the United Kingdom
Several video manufacturers have participated in the development of a U.K. 'Secure by Default' baseline standard to ensure cybersecurity measures are included in equipment as it leaves the factory. The standard includes ensuring that passwords must be changed from the manufacturer default at start-up, that chosen passwords should be sufficiently complex to provide a degree of assurance, and that controls are placed around how and when remote access should be commissioned. The standard aims to ensure security products are cyber- and network-secure by default and out of the box. The concept is that network video products will ship to installers in the most hardened, cyber-security-optimal form possible, with default settings that provide minimal vulnerabilities on first use. Secure by Default is a self-certification scheme that allows manufacturers to assess their systems for compliance and to apply for the U.K. Surveillance Camera Commissioner's Secure by Default mark. The mark demonstrates to installers and customers that they are a competent manufacturer who takes the security of their products seriously. The Secure By Default mark demonstrates to installers and customers that they take the security of their products seriously Axis, Bosch, Hanwha, HikVision and Milestone Systems participated in developing the standard, which was officially unveiled at the IFSEC 2019 show. "The launch of the standard is not the end of the journey, but rather the beginning of something unique, exciting and vital for the future success of video surveillance," says cybersecurity consultant Mike Gillespie, who works with the National Surveillance Camera Strategy for England and Wales. The standard has been developed so as not to present a barrier to entry The manufacturer standard is intended to lay out the basic areas where all video surveillance systems should be secure, regardless of their intended use, whether in public space or not, says Gillespie. "This is very much intended to be an entry-level standard and has been written with the intention of providing [video] manufacturers with a minimum baseline level all should aspire to," he says. The standard has been developed so as not to present a barrier to entry for any competent and responsible manufacturer, he adds. The Secure by Default standards form part of a wider set of cyber security proposals from the Surveillance Camera Commissioner for the UK Home Office. Adoption within the industry Hanwha Techwin has embraced Secure by Default as part of its comprehensive approach to cybersecurity. "Although we appreciate security needs to be easy to implement, we do not allow for a default password to be used," according to Hanwha Techwin. "We consider it essential that a secure password be set up during the initial installation process, which is why we prohibit the consecutive use of the same letter or number and we encourage the use of special characters as well as a combination of letters and numbers." Hanwha Techwin's approach has been to make security a fundamental feature of cameras and recording devices. Cybersecurity has been taken into account at the start of the design and development process, and not just treated as an optional feature. Article 25 mandates that organisations put in place appropriate technical and organisation measures Axis is aligned with the Secure by Default principles recommended by the U.K. National Cybersecurity Strategy Code of Practice. Furthermore, General Data Protection Regulation (GDPR) makes data protection and security by design and default a legal requirement. Article 25 mandates that organisations put in place appropriate technical and organisation measures designed to implement data protection in an effective manner. Gary Harmer, UK and Ireland Sales Director for Hikvision, said the new Secure by Default scheme is a further positive step forward for the industry, one which Hikvision fully supports. "The process of developing these standards has been one of open collaboration between companies across the network video security industry," he said. "It's a truly positive and genuine initiative geared towards creating a more secure environment for all stakeholders in the network security ecosystem."
Featured white papers
Three reasons for adopting open architecture access control solutions
Download
5 steps to finding the right access control system for you
Download
Why outdated access control systems are a big problem
Download