Compare M3208AX with 514M
(2)
| | | |
| --- | --- | --- |
| | Ernitec M3208AX | Ernitec 514M |
| Video inputs / ports | 32 | 16 |
| Video Outputs | 8 | 4 |
| Signal Mode | PAL, NTSC | PAL, NTSC |
| Cross Talk dB | < -60 | < -60 |
| No of Alarms | -- | 32 |
Featured security companies
Related Videos
Milestone gives a demo of 360 dewarping
Milestone demonstrates the use of smart map feature in XProtect Smart Client
Milestone demonstrates how to navigate PTZ camera within the XProtect Smart Client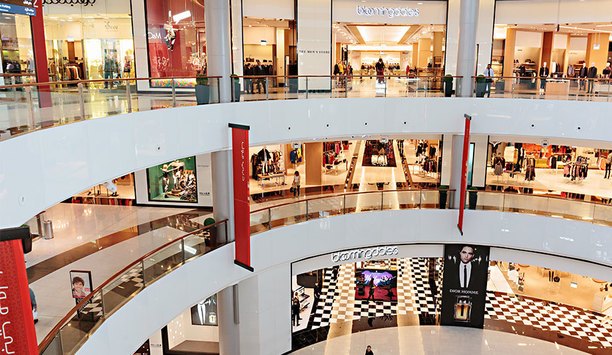 LILIN IP solution provides 24-hour security for Golden Triangle shopping mall, Malaysia
Golden Triangle shopping centre is located in the vicinity of Relau, Penang, Malaysia and stationed with many popular brands along with a wide range of restaurants. LILIN has delivered a comprehensive 24-hour security solution for Golden Triangle shopping mall in Malaysia. Golden Triangle shopping centre includes retail shops, restaurants, service apartments, swimming pool, gymnasium, and an underground parking garage for more than 1,300 vehicles. Like any place where large crowds of people gather, shopping malls are vulnerable to criminal activity. The management at Golden Triangle needed the system to operate well under all lighting conditions especially in evening during late night shopping hours and required a system that could capture and record video at all entrances with sufficient quality to allow security team to recognise and identify everyone who enters and exits the busy complex. Security system infrastructure Day & Night 1080P HD IR IP camera - LR7022 x237 Day & Night 1080P HD dome IR IP camera - LR2122 x35 Day & Night 1080P HD vari-focal IR IP camera - LR7722 x6 PoE switch - PMHPOE08260WAT PoE switch - PMHPOE24390WAT 72-channel recording server x4 16-channel NVR - NVR116 x1 The shopping mall was equipped with video systems from LILIN's L series line including dome cameras (LR2122) and IR bullet cameras (LR7022 and LR7722). LILIN system is able to record a number of 2-megapixel IP cameras. The control centre workstations can view real-time footage from any camera on the network as well as recorded footage from 72-channel recording server and LILIN NVR. Golden Triangle's 24-hour security with LILIN systems is like having virtual eyes and getting the most out of the staff.
Hotel Dieu Grace Hospital selects Bosch Security Escort to keep employees safe
Hotel Dieu Grace Hospital is the premiere tertiary acute care hospital in Windsor-Essex County, Ontario, Canada. Combining a century old tradition of compassionate care with cutting edge diagnostic imaging technology, Hotel Dieu Grace Hospital leads the provision of advanced care in the areas of complex trauma, renal dialysis, acute mental health, advanced cardiac care, stroke and neurosurgical care and the broad foundation of medical and surgical services required to support these areas of specialization. Business objective Hotel Dieu Grace Hospital needed a security system that would allow personnel to immediately reach out to security in an emergency situation, regardless of the employee's location on the four-acre campus. The hospital was looking to satisfy a host of different security concerns, including staff walking to their cars late at night and the overall safety of employees, particularly when dealing with psychiatric patients and in the public access areas of the Emergency Room. Solution - secure Escort system The hospital is using Security Escort, a wireless system that uses a pendant to send emergency signals, to give employees the ability to signal an immediate "code white" to hospital security staff. Once the software receives an emergency signal, the pendant transmits a signal every seven seconds, enabling the system to track the location and direction of movement of the user. The console operator uses this constantly updated information to direct security personnel to the scene. For regular hospital personnel, the Security Escort System only tracks their location after an alarm has been activated. Security officers are outfitted with a man down transmitter, which constantly reports their location at all times during their shift. If an individual becomes unconscious or is in a horizontal position for longer than the predetermined time, the system will send an alarm to the central monitoring console. This feature enables the hospital's security manager and his staff to monitor the activity of security officers at any time during a particular shift. Another critical factor in the installation was integrating the system with the existing CCTV infrastructure. Because of that interface, the hospital's 90-camera surveillance system - a mixture of Bosch domes and fixed units, DVRs and a Bosch 8600 series matrix switch -- provides video coverage of the location of an alarm. That video is also visible to security staff through the central monitoring console. Bosch installed security escort, a wireless emergency system, at Hotel Dieu Grace Hospital Result "The use of the pendant for the Security Escort system has become mandatory for all employees of the hospital -- close to 2,200 staff members -- as part of our Occupational Health and Safety Policy. Now, the system covers every inch of the hospital and provides protection whether employees are in a parking garage or other high-risk areas of the hospital," said Wally Dowhayko, security manager for Hotel Dieu Grace Hospital. Dowhayko is considering additional uses for the Security Escort system to increase the hospital's return on investment, including utilising the system's ability to track objects as an asset protection device. Casino Duisburg ensures a win with Panasonic Security System
Situated near the rivers of Rhine and Ruhr, the city of Duisburg in Germany has been enjoying the fruits of energetic investment in its urban development for quite some years now. One of the major projects now embellishing the city centre is the CityPalais. The project has seen the construction of Germany's most modern casino, owned by WestSpiel, which has an elaborate and sophisticated interior with a 'Las Vegas' feel. In addition to its unique environment, the casino offers an extensive range of games which in the casinos first year of operation helped to draw over 700, 00 customers to its tables alone. As is the rule in every casino, CCTV cameras are an essential feature to ensure fair gambling. Casino Duisburg needed to install cameras, which could carry the job out in full effect but without distracting attention away from the majestic interior. To meet this requirement, it was decided that Panasonic Premier Integrator (PPi), ACC were called to carry out the installation for the project. Occupying a floor-space of 8,100 m2 (87,188 square feet) and featuring not only 35 tables but also 254 gaming machines, the area required for surveillance was vast. As a result, a comprehensive surveillance system was needed to accommodate not only the security of the game hall, but the offices and other staff areas located in the upper storeys of the building. With such a large area to cover, ACC specified a requirement of 61 Panasonic digital video recorders to enable casino management to store surveillance recordings of the entire building for a period of seven days. The CCTV system would not only ensure the safety of staff and customers, but would also be able to record every minute of each game, which could also be used to clarify discrepancies at a table. More importantly, the system would also support the fair gambling environment. With quality surveillance recordings and the decision to work alongside the local police, the casino management have the best chance of prosecuting those who have acted unlawfully.A total of 242 cameras were specified by ACC, with cabling vendor Barox installing the fibre optic signal transmission system. Each area within the casino required different uses for the CCTV cameras. For example, due to the law, which prohibits the use of biometric readers, the CCTV needed to provide an overview of the entrance as a tool for checking member access. The security staff can check for suspicious behaviour and compare with any notes on that particular persons membership. Due to German law, the CCTV cameras had to be positioned facing downwards and not at an angle so that irregular activity can be monitored effectively without recording customers faces and protecting their identity.As is the rule in every casino, CCTV cameras are an essential feature to ensure fair gamblingCameras were also required within the casino reception, and at the entrances to both slot machines and the live game tables. To meet this requirement, cameras were installed in and around the 354 slot machines with two cameras per live table. Additional dome cameras were also installed where needed. Panasonic EV-CZ252 cameras were installed above each live game table to ensure a high level of security for each game. There are many different chip colours all ranging of various values. Due to this, the security of each table is extremely important as it enables the casino security staff to double check every chip by watching-back the surveillance recording in the event of a customer discrepancy. Sharpness of the colour footage was seen as a key-contributing factor to the choice of the Panasonic cameras. Being able to see the colour of the chips clearly enables each chip to be identified with a specific value. This may be required, for instance, in the event that a player claims they bet a different amount to what the croupier has paid out, is to view the colour of the chips in the recordings. Panasonic cameras benefit from excellent colour variation and so were an obvious choice.In addition to the main control room, Panasonic monitors were also installed in a hidden cupboard on the gaming floor so that casino management can quickly check for any irregular activity or suspected cheating on tables.Featuring 18 American roulette tables, eight blackjack tables, four poker tables and 24 multi-roulette clients, the Duisburg casino is a real state-of-the-art gambling venue attracting visitors from far and wide. With its high specification Panasonic CCTV system controlled by WJ-SX650 matrix system, Casino Duisburg guarantees its guests not only a safe but also fair environment to enjoy the top-class surroundings, atmosphere and excitement of the unique venue.