Dedicated Micros CCTV Software
(8)
CCTV software products updated recently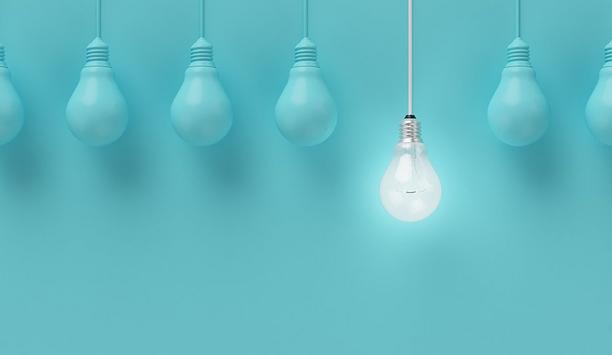 The intrinsic role of lighting for video surveillance clarity and performance
The sound of sirens in the distance is commonplace, nowadays. Whether related to a medical emergency or everyday crimes, such as theft, property crimes, and so on, we're all accustomed to hearing these sirens by now. It is worth noting that many incidents that police respond to take place at night. According to a recent report by the Sleep Judge, more than half of murders, manslaughter, sexual assaults, robberies, aggravated assaults and motor vehicle thefts happen long after the sun has set. To anyone looking to address the round-the-clock security challenge, deploying the most comprehensive surveillance solution is a must, and this means, looking at the instrumental role illumination plays in video capture. Limitations of traditional video surveillance For surveillance cameras relying on video analytics and artificial intelligence (AI) to deliver functionalities such as facial recognition, license plate reading and motion detection, nighttime crimes can pose something of a problem. Without adequate illumination, images from video cameras are grainy and unusable.If surveillance cameras can't be used to prevent, detect and/or resolve crimes that occur in these areas, the entire security operation is obsolete Without proper lighting, potential criminals and moving objects essentially become indistinguishable, at night, thereby inhibiting even the most advanced security technologies. This limitation of traditional surveillance technology not only hinders immediate police response, but it also stops crime investigations dead in their tracks. Often, without video evidence that is clear and discernible, conviction in a court of law is next to impossible. A common response to this issue is to place security cameras near streetlights or well-lit areas. After all, according to NPR, street lights are effective in deterring crime, as "there are people such as neighbors, pedestrians, or police, to actually see suspicious activity." However, even if streetside and primary entrances are well lit, the areas that still need most to be surveilled are rear or side doorways shrouded by darkness, unlit back alleys, and so on. If surveillance cameras can't be used to prevent, detect and resolve crimes that occur in these areas, the entire security operation is obsolete. Best-in-class security solutions must be able to see everything, day and night. A purpose-designed illumination solution Addressing this issue is easier than you might think. Much like a human eye needs some sort of light to "see," so does video surveillance technology. Integrating external illuminators into a security solution can optimise camera performance exponentially, expanding a camera's video capture and coverage abilities and ensuring the operation of video analytics, day and night. Opting for an external illuminator allows system integrators to select a device that matches the exact emission range of a camera's field of view (FOV). The result is an evenly lit visual field, where captured images are clear and effective for security purposes. The two most common options available to integrators include infrared (IR) and white light illuminators. Each technology is built to optimise particular deployments, depending on their needs. Infrared versus white light IR illuminators emit IR light, which is invisible to the human eye and perfect for covert surveillance operations. When cameras need to be able to detect potential threats over long distances, IR illuminators are perfect for the job as they typically have longer emission ranges. IR illuminators are optimal for surveillance operations in license plate recognition, border patrol, safe cities, theme park, and medical sleep lab applications.Cameras deployed without proper illumination are rendered blind, especially at night If an end user needs to implement full-color video analytics for identification purposes, such as facial, object and license plate recognition, white light illuminators are undoubtedly an integrator's best bet. IR illumination and traditional thermal security cameras, after all, are only able to provide black-and-white images, whereas object recognition software often identifies objects based on their color. White light illuminators installed alongside AI-powered surveillance cameras enable enhanced video image clarity, which, optimises video analytics performance. When customers want to physically deter suspicious activity, deploying white light illuminators is effective. A recent study out of Crime Labs New York found that businesses that deployed visible lights to deter crime "experienced crime rates that were significantly lower," which "led to a 36 percent reduction in 'index crimes'". On top of all this, LED based white lights operate at low running costs and typically have long lifespans, saving end users thousands of dollars a year in energy costs without having to sacrifice surveillance optimisation. External versus built-in illumination Security customers looking to use lighting to deter crime and improve the performance of video surveillance may consider "all-in-one" solutions, as some cameras have LEDs (light emitting diodes) built into them. These LEDs typically encircle the lens and therefore shed light in whatever direction the camera is pointed. However convenient these may seem, built-in illumination can cause problems. First, LEDs built into cameras and next to other electronic components often cause heat to build up, which attracts insects that can trigger motion detection and obstruct a camera's view. This heat buildup also shortens the LED lights lifespan. Built-in LEDs also tend to create "hot spots" with glare and reflection back into the camera, often because these lights only cover a 30-degree field of view (FOV), even though the average camera's FOV is 90 degrees. This issue can severely limit a camera's visibility, essentially rendering those remaining 60 degrees dark and unusable. All in all, when integrating lighting solutions into your security deployment, a cost-effective solution that enhances a camera's video capture and coverage abilities, are external illuminators because they offer flexible choices of field of view and distances. Best-in-class security solution When it comes to criminal conviction in a court of law, "seeing really is believing." Cameras deployed without proper illumination are rendered blind, especially at night, just as any security officer would be when patrolling the same unlit area. To guarantee end users the most reliable and highest performing security solution, consider integrating best-in-class illumination into your offerings.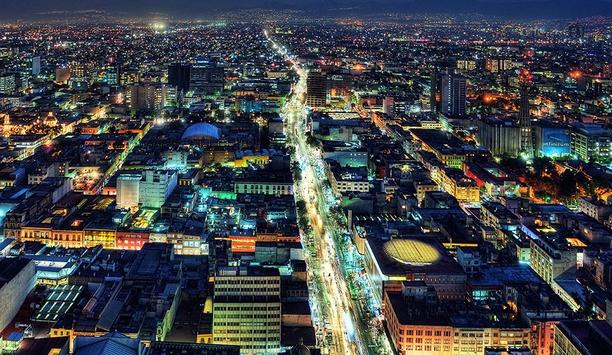 Safety in smart cities: How video surveillance keeps security front and centre
Urban populations are expanding rapidly around the globe, with an expected growth of 1.56 billion by 2040. As the number of people living and working in cities continues to grow, the ability to keep everyone safe is an increasing challenge. However, technology companies are developing products and solutions with these futuristic cities in mind, as the reality is closer than you may think. Solutions that can help to watch over public places and share data insights with city workers and officials are increasingly enabling smart cities to improve the experience and safety of the people who reside there. Rising scope of 5G, AI, IoT and the Cloud The main foundations that underpin smart cities are 5G, Artificial Intelligence (AI), and the Internet of Things (IoT) and the Cloud. Each is equally important, and together, these technologies enable city officials to gather and analyse more detailed insights than ever before. For public safety in particular, having IoT and cloud systems in place will be one of the biggest factors to improving the quality of life for citizens. Smart cities have come a long way in the last few decades, but to truly make a smart city safe, real-time situational awareness and cross-agency collaboration are key areas which must be developed as a priority. Innovative surveillance cameras with integrated IoT Public places need to be safe, whether that is an open park, shopping centre, or the main roads through towns Public places need to be safe, whether that is an open park, shopping centre, or the main roads through towns. From dangerous drivers to terrorist attacks, petty crime on the streets to high profile bank robberies, innovative surveillance cameras with integrated IoT and cloud technologies can go some way to helping respond quickly to, and in some cases even prevent, the most serious incidents. Many existing safety systems in cities rely on aging and in some places legacy technology, such as video surveillance cameras. Many of these also use on-premises systems rather than utilising the benefits of the cloud. Smart programming to deliver greater insights These issues, though not creating a major problem today, do make it more challenging for governments and councils to update their security. Changing every camera in a city is a huge undertaking, but in turn, doing so would enable all cameras to be connected to the cloud, and provide more detailed information which can be analysed by smart programming to deliver greater insights. The physical technologies that are currently present in most urban areas lack the intelligent connectivity, interoperability and integration interfaces that smart cities need. Adopting digital technologies isn't a luxury, but a necessity. Smart surveillance systems It enables teams to gather data from multiple sources throughout the city in real-time, and be alerted to incidents as soon as they occur. Increased connectivity and collaboration ensures that all teams that need to be aware of a situation are informed instantly. For example, a smart surveillance system can identify when a road accident has occurred. It can not only alert the nearest ambulance to attend the scene, but also the local police force to dispatch officers. An advanced system that can implement road diversions could also close roads around the incident immediately and divert traffic to other routes, keeping everyone moving and avoiding a build-up of vehicles. This is just one example: without digital systems, analysing patterns of vehicle movements to address congestion issues could be compromised, as would the ability to build real-time crime maps and deploy data analytics which make predictive policing and more effective crowd management possible. Cloud-based technologies Cloud-based technologies provide the interoperability, scalability and automation Cloud-based technologies provide the interoperability, scalability and automation that is needed to overcome the limitations of traditional security systems. Using these, smart cities can develop a fully open systems architecture that delivers interoperation with both local and other remote open systems. The intelligence of cloud systems can not only continue to allow for greater insights as technology develops over time, but it can do so with minimal additional infrastructure investment. Smart surveillance in the real world Mexico City has a population of almost 9 million people, but if you include the whole metropolitan area, this number rises sharply to over 21 million in total, making it one of the largest cities on the planet. Seven years ago, the city first introduced its Safe City initiative, and ever since has been developing newer and smarter ways to keep its citizens safe. In particular, its cloud-based security initiative is making a huge impact. Over the past three years, Mexico City has installed 58,000 new video surveillance cameras throughout the city, in public spaces and on transport, all of which are connected to the City's C5 (Command, Control, Computers, Communications and Citizen Contact) facility. Smart Cities operations The solution enables officers as well as the general public to upload videos via a mobile app to share information quickly, fixed, body-worn and vehicle cameras can also be integrated to provide exceptional insight into the city's operations. The cloud-based platform can easily be upgraded to include the latest technology innovations such as licence plate reading, behavioural analysis software, video analytics and facial recognition software, which will all continue to bring down crime rates and boost response times to incidents. The right cloud approach Making the shift to cloud-based systems enables smart cities to eliminate dependence on fibre-optic connectivity and take advantage of a variety of Internet and wireless connectivity options that can significantly reduce application and communication infrastructure costs. Smart cities need to be effective in years to come, not just in the present day, or else officials have missed one of the key aspects of a truly smart city. System designers must build technology foundations now that can be easily adapted in the future to support new infrastructure as it becomes available. Open system architecture An open system architecture will also be vital for smart cities to enhance their operations For example, this could include opting for a true cloud application that can support cloud-managed local devices and automate their management. An open system architecture will also be vital for smart cities to enhance their operations and deliver additional value-add services to citizens as greater capabilities become possible in the years to come. The advances today in cloud and IoT technologies are rapid, and city officials and authorities have more options now to develop their smart cities than ever before and crucially, to use these innovations to improve public safety. New safety features Though implementing these cloud-based systems now requires investment, as new safety features are designed, there will be lower costs and challenges associated with introducing these because the basic infrastructure will already exist. Whether that's gunshot detection or enabling the sharing of video infrastructure and data across multiple agencies in real time, smart video surveillance on cloud-based systems can bring a wealth of the new opportunities.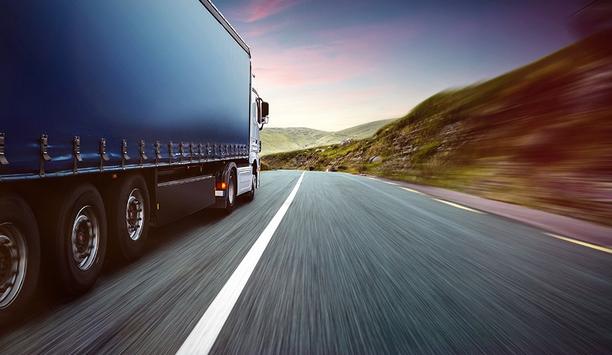 Securing mobile vehicles: The cloud and solving transportation industry challenges
Securing Intelligent Transportation Systems (ITS) in the transportation industry is multi-faceted for a multitude of reasons. Pressures build for transit industry players to modernise their security systems, while also mitigating the vulnerabilities, risks, and growth-restrictions associated with proprietary as well as integrated solutions. There are the usual physical security obstacles when it comes to increasingly integrated solutions and retrofitting updated technologies into legacy systems. Starting with edge devices like cameras and intelligent sensors acquiring video, analytics and beyond, these edge devices are now found in almost all public transportation like buses, trains, subways, airplanes, cruise lines, and so much more. You can even find them in the world's last manually operated cable car systems in San Francisco. The next layer to consider is the infrastructure and networks that support these edge devices and connect them to centralized monitoring stations or a VMS. Without this layer, all efforts at the edge or stations are in vain as you lose the connection between the two. And the final layer to consider when building a comprehensive transit solution is the software, recording devices, or viewing stations themselves that capture and report the video. The challenge of mobility However, the transportation industry in particular has a very unique challenge that many others do not – mobility. As other industries become more connected and integrated, they don't usually have to consider going in and out or bouncing between networks as edge devices physically move. Obviously in the nature of transportation, this is key. Have you ever had a bad experience with your cellular, broadband or Wi-Fi at your home or office? You are not alone. The transportation industry in particular has a very unique challenge that many others do not – mobility Can you trust these same environments to record your surveillance video to the Cloud without losing any frames, non-stop 24 hours a day, 7 days a week, 365 days a year? To add to the complexity – how do you not only provide a reliable and secure solution when it's mobile, travelling at varying speeds, and can be in/out of coverage using various wireless technologies? Waiting to upload video from a transport vehicle when it comes into port, the station, or any centralised location is a reactive approach that simply will not do any longer. Transit operations require a more proactive approach today and the ability to constantly know what is going on at any given time on their mobile vehicles, and escalate that information to headquarters, authorities, or law enforcement if needed; which can only occur with real-time monitoring. This is the ultimate question when it comes to collecting, analysing, and sharing data from mobile vehicles – how to get the video from public transportation vehicles alike to headquarters in real time! Managing video data In order to answer this question, let's get back to basics. The management and nature of video data differs greatly from conventional (IT) data. Not only is video conducted of large frames, but there are specific and important relationships among the frames and the timing between them. This relationship can easily get lost in translation if not handled properly. This is why it's critical to consider the proper way to transmit large frames while under unstable or variable networks. The Internet and its protocols were designed more than two decades ago and purposed for conventional data. Although the Internet itself has not changed, today's network environments run a lot faster, expand to further ranges, and support a variety of different types of data. Because the internet is more reliable and affordable than in the past some might think it can handle anything. However, it is good for data, but not for video. This combination makes it the perfect time to convert video recording to the Cloud! Video transmission protocol One of the main issues with today's technology is the degradation of video quality when transmitting video over the Internet. ITS are in dire need for reliable transmission of real-time video recording. To address this need a radical, yet proven, video transmission protocol has recently been introduced to the market. It uses AI technology and to adapt to different environments in order to always deliver high quality, complete video frames. This protocol, when equipped with encryption and authentication, enables video to be transmitted reliably and securely over the Internet in a cloud environment. One of the main issues with today's technology is the degradation of video quality when transmitting video over the Internet Finally, transportation industry has a video recording Cloud solution that is designed for (massive) video that can handle networks that might be experiencing high error rate. Such a protocol will not only answer the current challenges of the transportation industry, but also make the previously risky Cloud environment safe for even the most reserved environments and entities. With revolutionary transmission protocols, the time is now to consider adopting private Cloud for your transportation operations.

BSIA CCTV Seminar and Exhibition 2015: Exhibitors set to showcase innovative products
The exhibition will let delegates get hands-on with some of the most innovative products in the CCTV industry A number of companies involved in the design, installation and operation of CCTV systems will be exhibiting as part of a sell-out seminar in London next week. Organised by the British Security Industry Association (BSIA), the event will take place at London's Emmanuel Centre on Marsham Street – close to the Houses of Parliament and Westminster Abbey – on Thursday 12th November. The seminar will cover a variety of interesting topics including the latest changes in surveillance legislation and technology, whilst also exploring recent developments in the CCTV sector. Running alongside the seminar, the exhibition will give delegates the opportunity to get hands-on with some of the most innovative products in the industry. Exhibitors that will be showcasing their products on the day include: ATEC Security ATEC Security is a specialist security systems integrator and winner of multiple Security Excellence Awards. The ATEC Difference is about creating value not only through security innovation, but also by ensuring security projects deliver financial, operational, staff and business intelligence benefits. ATEC take time to understand your issues, your operating environment and your business, and deliver reliable integrated solutions and support built around your operational requirements. They achieve unparalleled quality through meticulous design, comprehensive documentation and rigorous project management, with processes built around Home Office best practice. The portfolio includes some of the most advanced technologies available from carefully selected manufacturers. Find out why customers such as London City Airport, The City of Westminster and First Capital Connect, choose to work with ATEC by visiting their stand. Dedicated Micros The seminar will cover a variety of interesting topics including the latest changes in surveillance legislation and technology, whilst also exploring recent developments in the CCTV sector Dedicated Micros will be showcasing their latest cost-effective high definition IP and analogue product ranges. Based on a unique architecture, these solutions provide greater reliability, connectivity, interaction and performance across a seamless operating system. Visit Dedicated Micros' stand at the CCTV seminar to find out how their latest products can help to secure business. Bosch Security Systems Bosch Security Systems supply quality and innovative security solutions. They will be showcasing some of their latest in-camera technologies. Starlight technology offers a new quality standard in round-the-clock video surveillance. Regardless of lighting conditions, time of day or object movement, cameras deliver incredible levels of detail even in extreme low light situations. Intelligent Video Analysis (IVA) assists by alerting you when pre-defined alarms are triggered and by smartly combining up to 8 IVA rules, complex tasks are made easy and false alarms are reduced. Their Content Based Imaging Technology (CBIT) offers 3 main features: Intelligent Dynamic Noise Reduction, Intelligent Auto Exposure and Intelligent Tracking: IDNR technology intelligently distinguishes between noise and relevant information, such as movement, this reduces bitrate by up to 50%. National Security Inspectorate NSI is the first choice certification body for the UK's leading providers of security and fire safety services. Over 1800 organisations commit to rigorous and regular checks by NSI's national network of qualified auditors who carry out in the region of 4000 audits per year, verifying compliance with relevant Standards and industry Codes of Practice. Buyers who choose to contract NSI approved companies can be assured of security and fire safety services delivered to the highest standards by businesses committed to excellence. NSI will be delighted to talk to visitors at the CCTV Exhibition and Conference about the benefits of contracting NSI approved companies. Observant Innovations Observant's PATROL Camera System is a vehicle mounted 360-degree panoramic video camera. PATROL enables visual documentation of everything occurring in the vicinity of a patrol or tasking, ensuring that nothing is missed. The system captures everything, in all directions, all of the time and has been built to withstand tough environmental and usage conditions. Featuring 360-degree panoramic imagery, hi-res 14 MP video and stills imagery and a rugged IP67 form factor, the PATROL Camera System provides a number of benefits including public reassurance, greater impartiality and improved dispute resolution. Also exhibiting will be Dallmeier Electronic UK Ltd and Thorn Security Limited.
Private security industry - choose security providers that value quality over price
It's dangerous to compromise on safety features in search of a low-cost security solution, as it can put employees at serious risk Driving quality in the private security industry is vital to the ongoing effectiveness of the products and services that the industry provides. Figures show that, post-recession, buyers are increasingly aware of the importance of quality when it comes to choosing security providers, with 20% citing quality over price as a crucial factor in their decision. Pauline Norstrom, chief operating officer for Dedicated Micros, a CCTV manufacturer, is a strong advocate of choosing quality over price when selecting a security provider. Norstrom, who is also chairman of the British Security Industry Association (BSIA), recently delivered a speech on the subject at IFSEC, the largest event for the security industry in London. Here, Norstrom shares her views with SourceSecurity.com about the potential hidden costs of low-price solutions. The issue of quality over price is a fundamental issue for businesses, operators, buyers and security providers to consider. When we talk about quality in the security sector, we are talking about the safety of employees, the public, assets and commercial outputs. I recently watched a television show featuring a car manufacturer. Its message was about choosing quality rather than a low-cost option – the analogy it draws is someone buying a cheap parachute. The person who buys the more expensive parachute is the person who drives the car that works. Would anyone buy a cheap parachute? I certainly would not. Directors have a statutory responsibility for the safety of their employees, as compromising this is not only a threat to a company's profitability, but could put them out of business This comparison emphasises the gravity of choosing between quality and price. Choosing a security solution based solely on the latter can put the safety of your employees at serious risk. Directors have a statutory responsibility for the safety of their employees, as compromising this is not only a threat to a company's profitability, but could put them out of business. Risk assessments and mitigating recommendations Before selecting a security product or service, a formal risk assessment must be carried out in order to reveal a business's vulnerabilities. This is a necessity, as ultimately the cost of loss has a direct effect on a company's bottom line. I speak on behalf of the BSIA in urging business owners or their delegated authorities to engage with reputable security specifiers to help them develop an operation requirement specification containing key risks and mitigating recommendations. As a result, the chosen security provider must respond with the best solution to minimise risk and satisfy needs. Typically, cheap systems do not minimise risk as they use non-compliant products and have non-compliant designs, and therefore miss important events. So, while procurement teams may have achieved their purchase price target, they have put their business at risk and not fully met its needs. Low cost offerings' safety compromises Buying cheap can also result in a high cost of replacement and increased insurance claims. When you take these risks into account, are the savings really worth it? Given that the highest quality products are available in the market, why are compromises made in the private security industry? What are the reasons? Chief factors include a lack of bank lending and Government support for British companies, the global economic crisis (which created opportunities for low cost offerings to creep into the marketplace) and a lack of working capital – in some cases, it might be about cash as opposed to price. But we do know that buying cheap must result in compromises, because cheap is usually associated with taking something out. So how exactly do you define quality in the private security industry? And why does quality often cost more? As an illustrative example, let's say you have two offerings, both of which meet the basic requirements set out in the operational requirements specification. The cheap offering may scrape through on terminology as many requirements specifications are distilled down to the lowest common denominator. But, as opposed to higher quality offerings, the added functionality and benefits are all extra and companies face having to pay more further down the line. It may also be that training and operating procedures are not provided. Security tailored to specific needs A cheap product will merely provide a "one size fits all" service that is not tailored to the specific needs of a business. A quality offering is one that not only ticks all boxes but provides additional value benefits and offers measurable return on investment (ROI). Manufacturers should not provide CCTV solutions that simply meet elementary criteria. Products must provide maximum innovation over and above the basic requirements of a security solution. An end user or installer would pay more for quality solutions than for cheap offerings because they achieve fast response to preventable loss, reduce network vulnerability and offer extensive support and expertise throughout the life cycle of the product. This support can prove invaluable to a business in the long run. A principal reason you pay more for a quality product is that there is more investment into that product's development, which incurs cost in time and resource. Support and care during the life of the product and contract cost money, as does the training and development of staff. In return for this investment, you are able to grasp what the product can do for you and get exactly the solution you need. Buying cheap can also result in a high cost of replacement and increased insurance claims. When you take these risks into account, are the savings really worth it? To establish whether your provider has a high quality product or service, you need to ask several questions. Do they respond to customer's needs? Do they provide continual assessment and improvement programmes? Are they members of an industry association, such as the BSIA? The answers to these questions should give you an idea of whether or not your business has invested in a cheap or high quality option. When you are using a cheap security solution, loss is not always obvious as the costs are hidden. It might be that in-house staff are covering the deficiencies, or keyholders are called out unnecessarily, resulting in increased overtime costs. The costs may not measure truly what is the impact of a service on a business, so there needs to be a holistic view taken. Those who have this view are often directors or senior managers – otherwise the cost of ownership is little understood by buyers. Market knowledge and vulnerability awareness If you are involved in procurement of services, you need to have security market knowledge. Procurement teams must understand what makes a security provider different and better and who is responsible for business loss if something goes wrong. Business leaders must ensure their procurement teams are properly apprised and make sound recommendations based on industry knowledge. In the United Kingdom, this knowledge can be found within the BSIA, as it contains 18 discreet sections covering all areas of the security market, from access control to police to public services. These sections are designed to meet very specific requirements. So to conclude, it is my view that quality is far more important than price and compromises should not be made when it comes to security and safety. These are board room responsibilities and directors must be apprised to the risks and vulnerabilities. The way that procurement teams and owners and operators can protect themselves is by choosing a company which opts into quality, best practice and standards – a company that is different and ultimately better than the others. Low quality providers get away with offering cheap solutions if business owners take no interest, but this will ultimately come back to haunt the business as they will end up footing the bill.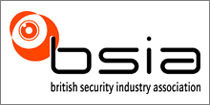 BSIA's CCTV seminar and exhibition in London to highlight recent developments in the CCTV sector
The event enables CCTV manufacturers and installers to showcase their latest technological developments A popular CCTV seminar and exhibition is set to arrive in London this November, and will provide an opportunity for CCTV companies to reach out to delegates from a range of organisations including local businesses, civic authorities and the Police. Organised by the British Security Industry Association (BSIA), the event will take place at London's Emmanuel Centre on Marsham Street – close to the Houses of Parliament and Westminster Abbey – on Thursday 12th November, and is expected to follow on from the success of a series of CCTV seminars held by the Association over the past couple of years, which have served to highlight the appetite for information regarding CCTV best practice among end-users and security buyers. A limited number of exhibition spaces are available at the event, enabling CCTV manufacturers and installers to showcase their latest technological developments, while an informative seminar will explore the latest changes in surveillance legislation and technology, while exploring recent developments in the CCTV sector. Confirmed speakers at the event include: Tony Porter LLB QPM, Surveillance Camera Commissioner Detective Chief Inspector Mick Neville, Central Forensic Image Team, Metropolitan Police Pauline Norstrom, Chief Operating Officer at AD Group / Dedicated Micros and Chairman of the BSIA Simon Adcock, Managing Director of ATEC Security and Chairman of the BSIA's CCTV section James Barrett of Safer London The event is kindly sponsored by the British Standards Institute (BSI). The BSIA expects the event to attract around 150 delegates from a number of organisations across the South East, for whom admission will be free of charge. Meanwhile, exhibitors will benefit from the following: 1 table with electrical connection Refreshments / lunch (for 2) Company logo on the programme for the day Inclusion in pre and post event promotion, including press releases, email marketing and social media activity A copy of all delegates' contact details, sent post-event The opportunity to promote attendance at the event via the BSIA's YouTube Channel
Related white papers
Cloud video and smart cities
Security investments retailers should consider for their 2021 budget
Market Report: Cannabis at a glance