Browse CCTV Software
CCTV software products updated recently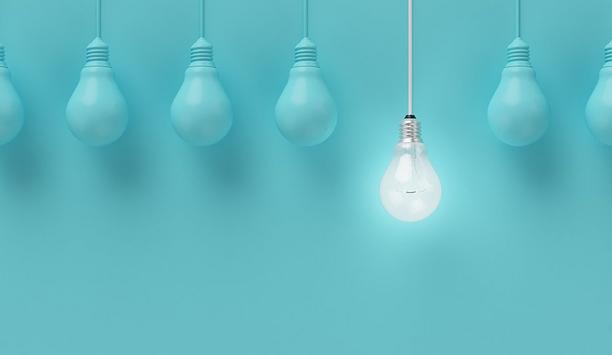 The intrinsic role of lighting for video surveillance clarity and performance
The sound of sirens in the distance is commonplace, nowadays. Whether related to a medical emergency or everyday crimes, such as theft, property crimes, and so on, we're all accustomed to hearing these sirens by now. It is worth noting that many incidents that police respond to take place at night. According to a recent report by the Sleep Judge, more than half of murders, manslaughter, sexual assaults, robberies, aggravated assaults and motor vehicle thefts happen long after the sun has set. To anyone looking to address the round-the-clock security challenge, deploying the most comprehensive surveillance solution is a must, and this means, looking at the instrumental role illumination plays in video capture. Limitations of traditional video surveillance For surveillance cameras relying on video analytics and artificial intelligence (AI) to deliver functionalities such as facial recognition, license plate reading and motion detection, nighttime crimes can pose something of a problem. Without adequate illumination, images from video cameras are grainy and unusable.If surveillance cameras can't be used to prevent, detect and/or resolve crimes that occur in these areas, the entire security operation is obsolete Without proper lighting, potential criminals and moving objects essentially become indistinguishable, at night, thereby inhibiting even the most advanced security technologies. This limitation of traditional surveillance technology not only hinders immediate police response, but it also stops crime investigations dead in their tracks. Often, without video evidence that is clear and discernible, conviction in a court of law is next to impossible. A common response to this issue is to place security cameras near streetlights or well-lit areas. After all, according to NPR, street lights are effective in deterring crime, as "there are people such as neighbors, pedestrians, or police, to actually see suspicious activity." However, even if streetside and primary entrances are well lit, the areas that still need most to be surveilled are rear or side doorways shrouded by darkness, unlit back alleys, and so on. If surveillance cameras can't be used to prevent, detect and resolve crimes that occur in these areas, the entire security operation is obsolete. Best-in-class security solutions must be able to see everything, day and night. A purpose-designed illumination solution Addressing this issue is easier than you might think. Much like a human eye needs some sort of light to "see," so does video surveillance technology. Integrating external illuminators into a security solution can optimise camera performance exponentially, expanding a camera's video capture and coverage abilities and ensuring the operation of video analytics, day and night. Opting for an external illuminator allows system integrators to select a device that matches the exact emission range of a camera's field of view (FOV). The result is an evenly lit visual field, where captured images are clear and effective for security purposes. The two most common options available to integrators include infrared (IR) and white light illuminators. Each technology is built to optimise particular deployments, depending on their needs. Infrared versus white light IR illuminators emit IR light, which is invisible to the human eye and perfect for covert surveillance operations. When cameras need to be able to detect potential threats over long distances, IR illuminators are perfect for the job as they typically have longer emission ranges. IR illuminators are optimal for surveillance operations in license plate recognition, border patrol, safe cities, theme park, and medical sleep lab applications.Cameras deployed without proper illumination are rendered blind, especially at night If an end user needs to implement full-color video analytics for identification purposes, such as facial, object and license plate recognition, white light illuminators are undoubtedly an integrator's best bet. IR illumination and traditional thermal security cameras, after all, are only able to provide black-and-white images, whereas object recognition software often identifies objects based on their color. White light illuminators installed alongside AI-powered surveillance cameras enable enhanced video image clarity, which, optimises video analytics performance. When customers want to physically deter suspicious activity, deploying white light illuminators is effective. A recent study out of Crime Labs New York found that businesses that deployed visible lights to deter crime "experienced crime rates that were significantly lower," which "led to a 36 percent reduction in 'index crimes'". On top of all this, LED based white lights operate at low running costs and typically have long lifespans, saving end users thousands of dollars a year in energy costs without having to sacrifice surveillance optimisation. External versus built-in illumination Security customers looking to use lighting to deter crime and improve the performance of video surveillance may consider "all-in-one" solutions, as some cameras have LEDs (light emitting diodes) built into them. These LEDs typically encircle the lens and therefore shed light in whatever direction the camera is pointed. However convenient these may seem, built-in illumination can cause problems. First, LEDs built into cameras and next to other electronic components often cause heat to build up, which attracts insects that can trigger motion detection and obstruct a camera's view. This heat buildup also shortens the LED lights lifespan. Built-in LEDs also tend to create "hot spots" with glare and reflection back into the camera, often because these lights only cover a 30-degree field of view (FOV), even though the average camera's FOV is 90 degrees. This issue can severely limit a camera's visibility, essentially rendering those remaining 60 degrees dark and unusable. All in all, when integrating lighting solutions into your security deployment, a cost-effective solution that enhances a camera's video capture and coverage abilities, are external illuminators because they offer flexible choices of field of view and distances. Best-in-class security solution When it comes to criminal conviction in a court of law, "seeing really is believing." Cameras deployed without proper illumination are rendered blind, especially at night, just as any security officer would be when patrolling the same unlit area. To guarantee end users the most reliable and highest performing security solution, consider integrating best-in-class illumination into your offerings.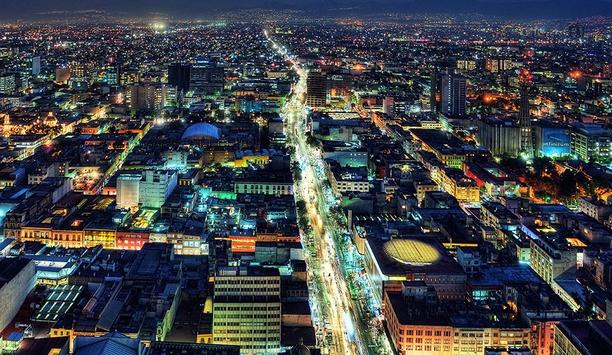 Safety in smart cities: How video surveillance keeps security front and centre
Urban populations are expanding rapidly around the globe, with an expected growth of 1.56 billion by 2040. As the number of people living and working in cities continues to grow, the ability to keep everyone safe is an increasing challenge. However, technology companies are developing products and solutions with these futuristic cities in mind, as the reality is closer than you may think. Solutions that can help to watch over public places and share data insights with city workers and officials are increasingly enabling smart cities to improve the experience and safety of the people who reside there. Rising scope of 5G, AI, IoT and the Cloud The main foundations that underpin smart cities are 5G, Artificial Intelligence (AI), and the Internet of Things (IoT) and the Cloud. Each is equally important, and together, these technologies enable city officials to gather and analyse more detailed insights than ever before. For public safety in particular, having IoT and cloud systems in place will be one of the biggest factors to improving the quality of life for citizens. Smart cities have come a long way in the last few decades, but to truly make a smart city safe, real-time situational awareness and cross-agency collaboration are key areas which must be developed as a priority. Innovative surveillance cameras with integrated IoT Public places need to be safe, whether that is an open park, shopping centre, or the main roads through towns Public places need to be safe, whether that is an open park, shopping centre, or the main roads through towns. From dangerous drivers to terrorist attacks, petty crime on the streets to high profile bank robberies, innovative surveillance cameras with integrated IoT and cloud technologies can go some way to helping respond quickly to, and in some cases even prevent, the most serious incidents. Many existing safety systems in cities rely on aging and in some places legacy technology, such as video surveillance cameras. Many of these also use on-premises systems rather than utilising the benefits of the cloud. Smart programming to deliver greater insights These issues, though not creating a major problem today, do make it more challenging for governments and councils to update their security. Changing every camera in a city is a huge undertaking, but in turn, doing so would enable all cameras to be connected to the cloud, and provide more detailed information which can be analysed by smart programming to deliver greater insights. The physical technologies that are currently present in most urban areas lack the intelligent connectivity, interoperability and integration interfaces that smart cities need. Adopting digital technologies isn't a luxury, but a necessity. Smart surveillance systems It enables teams to gather data from multiple sources throughout the city in real-time, and be alerted to incidents as soon as they occur. Increased connectivity and collaboration ensures that all teams that need to be aware of a situation are informed instantly. For example, a smart surveillance system can identify when a road accident has occurred. It can not only alert the nearest ambulance to attend the scene, but also the local police force to dispatch officers. An advanced system that can implement road diversions could also close roads around the incident immediately and divert traffic to other routes, keeping everyone moving and avoiding a build-up of vehicles. This is just one example: without digital systems, analysing patterns of vehicle movements to address congestion issues could be compromised, as would the ability to build real-time crime maps and deploy data analytics which make predictive policing and more effective crowd management possible. Cloud-based technologies Cloud-based technologies provide the interoperability, scalability and automation Cloud-based technologies provide the interoperability, scalability and automation that is needed to overcome the limitations of traditional security systems. Using these, smart cities can develop a fully open systems architecture that delivers interoperation with both local and other remote open systems. The intelligence of cloud systems can not only continue to allow for greater insights as technology develops over time, but it can do so with minimal additional infrastructure investment. Smart surveillance in the real world Mexico City has a population of almost 9 million people, but if you include the whole metropolitan area, this number rises sharply to over 21 million in total, making it one of the largest cities on the planet. Seven years ago, the city first introduced its Safe City initiative, and ever since has been developing newer and smarter ways to keep its citizens safe. In particular, its cloud-based security initiative is making a huge impact. Over the past three years, Mexico City has installed 58,000 new video surveillance cameras throughout the city, in public spaces and on transport, all of which are connected to the City's C5 (Command, Control, Computers, Communications and Citizen Contact) facility. Smart Cities operations The solution enables officers as well as the general public to upload videos via a mobile app to share information quickly, fixed, body-worn and vehicle cameras can also be integrated to provide exceptional insight into the city's operations. The cloud-based platform can easily be upgraded to include the latest technology innovations such as licence plate reading, behavioural analysis software, video analytics and facial recognition software, which will all continue to bring down crime rates and boost response times to incidents. The right cloud approach Making the shift to cloud-based systems enables smart cities to eliminate dependence on fibre-optic connectivity and take advantage of a variety of Internet and wireless connectivity options that can significantly reduce application and communication infrastructure costs. Smart cities need to be effective in years to come, not just in the present day, or else officials have missed one of the key aspects of a truly smart city. System designers must build technology foundations now that can be easily adapted in the future to support new infrastructure as it becomes available. Open system architecture An open system architecture will also be vital for smart cities to enhance their operations For example, this could include opting for a true cloud application that can support cloud-managed local devices and automate their management. An open system architecture will also be vital for smart cities to enhance their operations and deliver additional value-add services to citizens as greater capabilities become possible in the years to come. The advances today in cloud and IoT technologies are rapid, and city officials and authorities have more options now to develop their smart cities than ever before and crucially, to use these innovations to improve public safety. New safety features Though implementing these cloud-based systems now requires investment, as new safety features are designed, there will be lower costs and challenges associated with introducing these because the basic infrastructure will already exist. Whether that's gunshot detection or enabling the sharing of video infrastructure and data across multiple agencies in real time, smart video surveillance on cloud-based systems can bring a wealth of the new opportunities.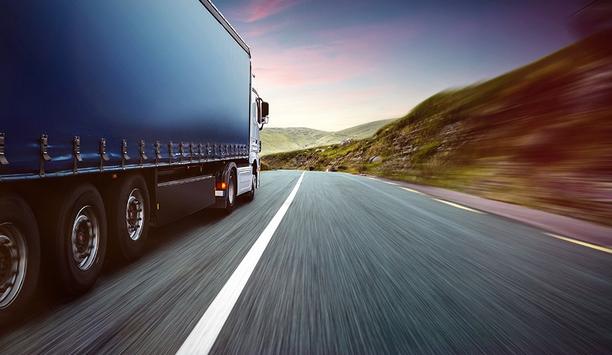 Securing mobile vehicles: The cloud and solving transportation industry challenges
Securing Intelligent Transportation Systems (ITS) in the transportation industry is multi-faceted for a multitude of reasons. Pressures build for transit industry players to modernise their security systems, while also mitigating the vulnerabilities, risks, and growth-restrictions associated with proprietary as well as integrated solutions. There are the usual physical security obstacles when it comes to increasingly integrated solutions and retrofitting updated technologies into legacy systems. Starting with edge devices like cameras and intelligent sensors acquiring video, analytics and beyond, these edge devices are now found in almost all public transportation like buses, trains, subways, airplanes, cruise lines, and so much more. You can even find them in the world's last manually operated cable car systems in San Francisco. The next layer to consider is the infrastructure and networks that support these edge devices and connect them to centralized monitoring stations or a VMS. Without this layer, all efforts at the edge or stations are in vain as you lose the connection between the two. And the final layer to consider when building a comprehensive transit solution is the software, recording devices, or viewing stations themselves that capture and report the video. The challenge of mobility However, the transportation industry in particular has a very unique challenge that many others do not – mobility. As other industries become more connected and integrated, they don't usually have to consider going in and out or bouncing between networks as edge devices physically move. Obviously in the nature of transportation, this is key. Have you ever had a bad experience with your cellular, broadband or Wi-Fi at your home or office? You are not alone. The transportation industry in particular has a very unique challenge that many others do not – mobility Can you trust these same environments to record your surveillance video to the Cloud without losing any frames, non-stop 24 hours a day, 7 days a week, 365 days a year? To add to the complexity – how do you not only provide a reliable and secure solution when it's mobile, travelling at varying speeds, and can be in/out of coverage using various wireless technologies? Waiting to upload video from a transport vehicle when it comes into port, the station, or any centralised location is a reactive approach that simply will not do any longer. Transit operations require a more proactive approach today and the ability to constantly know what is going on at any given time on their mobile vehicles, and escalate that information to headquarters, authorities, or law enforcement if needed; which can only occur with real-time monitoring. This is the ultimate question when it comes to collecting, analysing, and sharing data from mobile vehicles – how to get the video from public transportation vehicles alike to headquarters in real time! Managing video data In order to answer this question, let's get back to basics. The management and nature of video data differs greatly from conventional (IT) data. Not only is video conducted of large frames, but there are specific and important relationships among the frames and the timing between them. This relationship can easily get lost in translation if not handled properly. This is why it's critical to consider the proper way to transmit large frames while under unstable or variable networks. The Internet and its protocols were designed more than two decades ago and purposed for conventional data. Although the Internet itself has not changed, today's network environments run a lot faster, expand to further ranges, and support a variety of different types of data. Because the internet is more reliable and affordable than in the past some might think it can handle anything. However, it is good for data, but not for video. This combination makes it the perfect time to convert video recording to the Cloud! Video transmission protocol One of the main issues with today's technology is the degradation of video quality when transmitting video over the Internet. ITS are in dire need for reliable transmission of real-time video recording. To address this need a radical, yet proven, video transmission protocol has recently been introduced to the market. It uses AI technology and to adapt to different environments in order to always deliver high quality, complete video frames. This protocol, when equipped with encryption and authentication, enables video to be transmitted reliably and securely over the Internet in a cloud environment. One of the main issues with today's technology is the degradation of video quality when transmitting video over the Internet Finally, transportation industry has a video recording Cloud solution that is designed for (massive) video that can handle networks that might be experiencing high error rate. Such a protocol will not only answer the current challenges of the transportation industry, but also make the previously risky Cloud environment safe for even the most reserved environments and entities. With revolutionary transmission protocols, the time is now to consider adopting private Cloud for your transportation operations.

Magal Security Systems acquires WebSilicon to improve its cyber security offerings
Magal's new cyber security solutions will monitor. detect and protect against abnormal network activity Magal Security Systems Ltd. announced that it is expanding its business proposition with integrated physical-cyber protection solutions. As part of this strategy Magal acquires WebSilicon - an Israeli-based leading company in the rapidly growing network management and monitoring markets. Magal's new cyber security solutions will monitor, detect and protect against abnormal network activity, both landline and wireless, within and close to protected sites. Cyber and physical events will be managed by the same platform - the Fortis4G, which is already installed in hundreds of sites. The Cyber Security market Since digital electronic technology has permeated every aspect of the business, critical sites are now exposed to new threats. The core production technology within sites, utilities, the information systems and even the security system itself - everything is now connected to the cyber world, and thus exposed to cyber threats due the bad and old motivations – terror, crime, hooliganism, espionage, etc. Therefore critical sites can no longer suffice in physical security and IT firewalls; essentially everything has to be protected. Magal's Cyber solution The core solution will be based on advanced communication monitoring – wire-line, mobile wireless and satellite – which will intercept and alert for attacks, worms and other threats The core solution will be based on advanced communication monitoring – wire-line, mobile wireless and satellite – which will intercept and alert for attacks, worms and other threats. The "sensors" will report into a unified Security Operation Center (SOC) into Fortis4G – a top notch centralised threat command and control platform. The unified SOC will eliminate the current silo approach which artificially disconnect the network security from the physical security and thus save resources and strengthen the overall security. Since every site is different Magal will use its homegrown products as well as 3rd party products and tailor a turnkey solution for each site, supported by the full span of services: cyber risk and threat analysis, site survey, holistic cyber security Solution design, integration and post sales cyber monitoring, reviews and upgrades. Eitan Livneh, President and CEO of Magal S3: "The traditional physical threats to sensitive sites are now exacerbated by cyber threats, which have the potential to jeopardise the mission of our customers. Unlike the physical space, deterrence barely exists in cyberspace, and therefore in this cyber decade, seaports, airports, power utilities, cities and in fact, any business cannot be left protected with only physical security." Continued Mr. Livneh, "Magal chose WebSilicon due its strong executive and development team, as well as its successful product sales to intelligence and other cyber protection players. Together, we are now positioned to lead the convergence of the physical-cyber security for critical sites."

Magal wins two contracts worth $2.5 million to secure prisons in Latin America
Magal Perimeter Intrusion Detection System will be installed in two hight security prisons in Latin America Magal Security Systems Ltd. recently announced that it has won two contracts totaling $2.5 million to supply and install multi-layer Perimeter Intrusion Detection Systems (PIDS) in two new high security prisons in Latin America. The multi layered solutions mostly include Magal's core products: fence mounted cable sensors, volumetric covert buried cable detection systems, microwaves systems, smart grids protecting water canals and several third party IR detectors. The contracts also include integration through Magal's proprietary control system and into a third party software system."With these orders we have already won contracts to protect four prisons in Latin America in 2012, representing strong performance and growing traction in this market," commented Mr. Eitan Livneh, President and CEO of Magal S3.

Magal's PipeGuard intrusion detection sensor scores 12 out of 12 in recent trial
Magal S3 masters sub-terrain intrusion detection in MexicoMagal Security Systems, Ltd. has received official notification from Pemex, the Mexican state-owned petroleum company, that PipeGuard™, Magal's sub-terrain intrusion detection sensor used for underground asset protection, has successfully detected 12 excavations out of 12 attempts with no false alarms, in a recently completed trial.The trial involved actual excavation operations near a buried pipe and conducted manually using shovels or picks. Every excavation attempt was detected early enough by the system, which clearly distinguished nuisance alarms from real events. Zero false alarms were recorded.Pemex's major concern is the theft of oil by clandestine jacks along its pipelines, a threat which has grown to become a national security issue. Pemex conducted trials of several technologies to solve this issue, including the PipeGuardTM trial.Magal completed the installation within 3 days, including setting up the management system, based 120 kilometers away. The trial began in March 2011 along a pipe segment of 1,300 meters, protected by 8 sensors which were communicating through standard cellular links to the remote command centre. The specific segment was selected due to its proximity to a busy highway and right next to an agricultural gravel road.Yehonathan Ben Hamozeg, Senior VP of R&D and Projects of Magal S3, commented: "The PipeGuard™ system drew the attention of the customer due to its unique capability to proactively alert when excavations are just starting rather than after the pipe has been penetrated, to enable effective and early response. We are proud to receive third-party validation of the outstanding performance of the system and hope to leverage the success into commercial projects."Magal also announced that on March 22nd 2011, it achieved a sponsored contract by a large US gas utility company, to enhance the capabilities of its PipeGuard™ system, following another successful trial.
Related white papers
Cloud video and smart cities
Security investments retailers should consider for their 2021 budget
Market Report: Cannabis at a glance